If Kottikollon Shanavaz has learned one thing across his career at Peekay Steel Castings, it's that change is the only constant in business. He also knows that for a business to successfully navigate periods of volatility, such as the one we are experiencing now, it needs to have a timeless vision. "Also, it's essential to have a good framework of accountability and change management integrated into your day-to-day operations, so that you are able to mitigate the challenges and come out stronger," he tells The CEO Magazine.
Kottikollon joined Peekay in 1998, fresh from graduating from the Manipal Institute of Technology as a mechanical engineer (he also completed a Master of Business Administration in Global Finance Operations Management at Birmingham City University in the UK in 2001). The current business climate aside, he has experienced many other significant shifts in the 25 years he has been working at the steel castings manufacturer. Today, he is Joint Managing Director and oversees the engineering arm of the company. "It has been a journey," he laughs.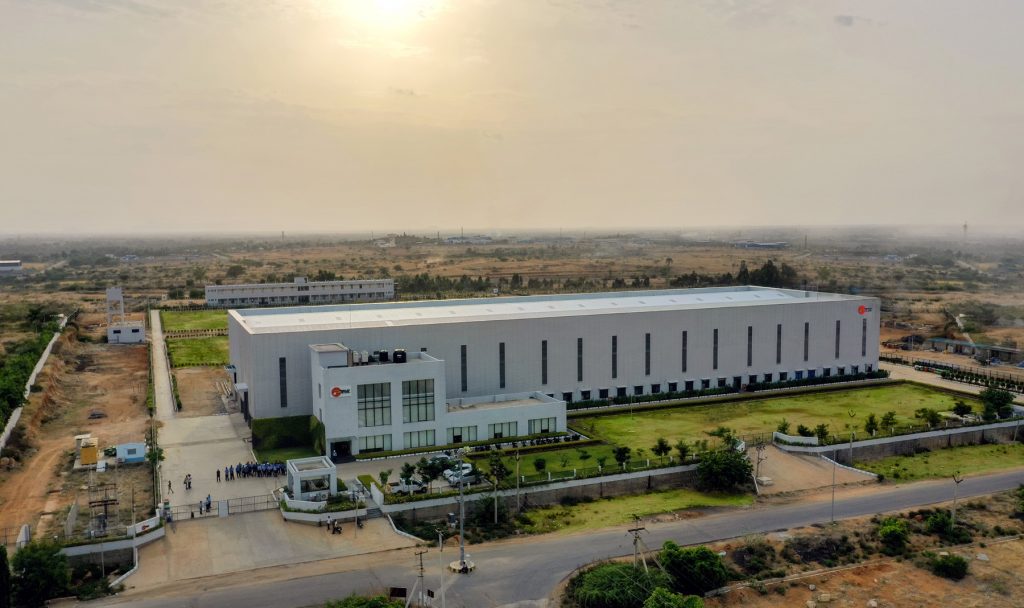 Between 2000 and 2010, the business consolidated its position as a "very good casting company", according to Kottikollon. The next 10 years saw expansion, modernisation and diversification with the addition of precision machining. "In the past two years, there has been significant development in terms of contract manufacturing of the complete product, something that we were previously doing as components," he shares.
As for what's next for the company, he says it is further expanding its operations in the industry. "We are starting to incorporate design capacity into our portfolio as we evolve into a technology-based manufacturing company," he explains.
Peekay's decision to position itself as not just a manufacturer but also as a solutions provider has paid dividends: it is ranked as one of the top players globally, according to the latest Technavio steel casting market report. The Kerala-headquartered company is the flagship business of the Peekay Group, which was established in 1942 by Haji PK Moidu and today has interests in a diverse range of markets from flour mills to plantations, real estate, construction and medical care.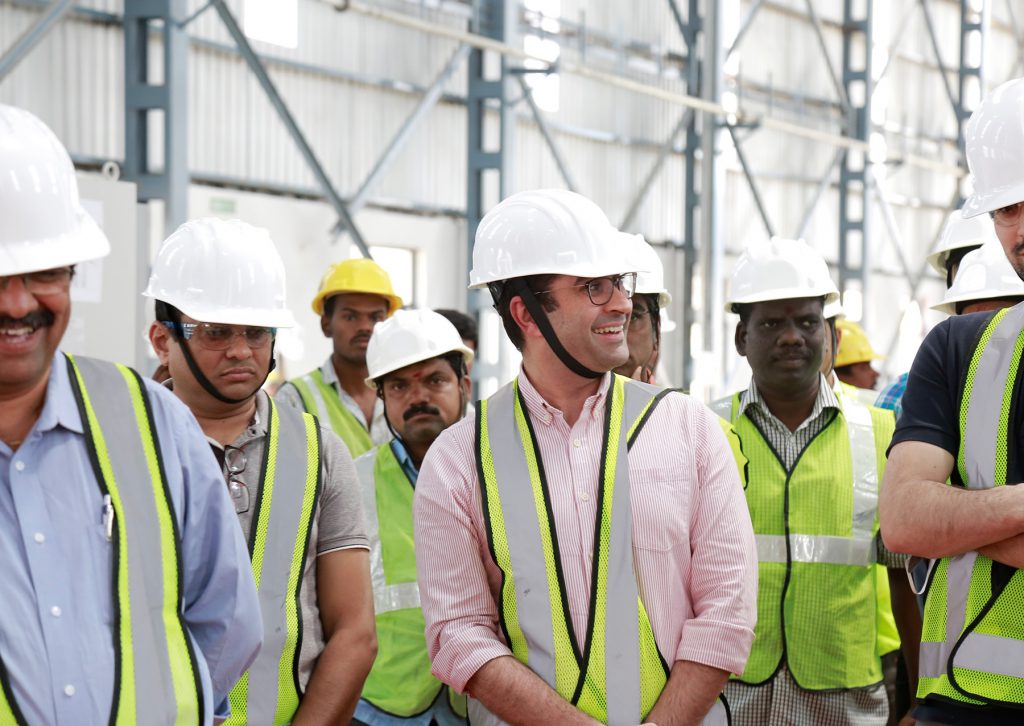 "We are also playing a key role in infrastructure development at both a domestic and international level."
It manufactures more than 13,000 tonnes of steel castings a year, supplied to a client portfolio in the construction, mining, transportation and energy (oil and gas, nuclear and renewable) sectors that include Fortune 500 companies such as GE, Siemens and Emerson Electric. "We are also playing a key role in infrastructure development at both a domestic and international level," Kottikollon reveals. "Governments are a very important end user."
To drive two decades' worth of growth, the company has also enlarged its presence across India. "When I started, the company had a single manufacturing location in Kerala. Now we also have foundries in Tamil Nadu, Andhra Pradesh and Karnataka," he recalls. "Another reason we have expanded is due to the amount of trust our customers have placed in us."
Last year, the company announced the development of a 3D printing technology facility at Bengaluru Airport City in Bangalore. "We are incorporating the latest 3D technology infrastructure in India, which is unique in all senses," Kottikollon says.
The site will serve as a production base in addition to being used as an innovative knowledge centre and training facility. "3D printing gives us a unique competitive advantage, especially when it comes to expanding our business areas," he commented at the time, adding that it would also "help add value for our customers".
Bangalore was chosen as the location for this state-of-the-art technology centre because of the depth of talent there. "We have moved to a location where the talented workforce is available," he says. "The talent pool will allow us to steer the company in a much more efficient manner than we currently are."
By hiring experts in their field who can manage the operations on a day-to-day basis, Kottikollon will have more time for his strategic and investor responsibilities. His focus for the medium-term is to use technology to improve productivity. "When our IoT-enabled technologies talk to each other, we receive real-time data which we can then use to improve the productivity of our operations and reduce total costs," he points out.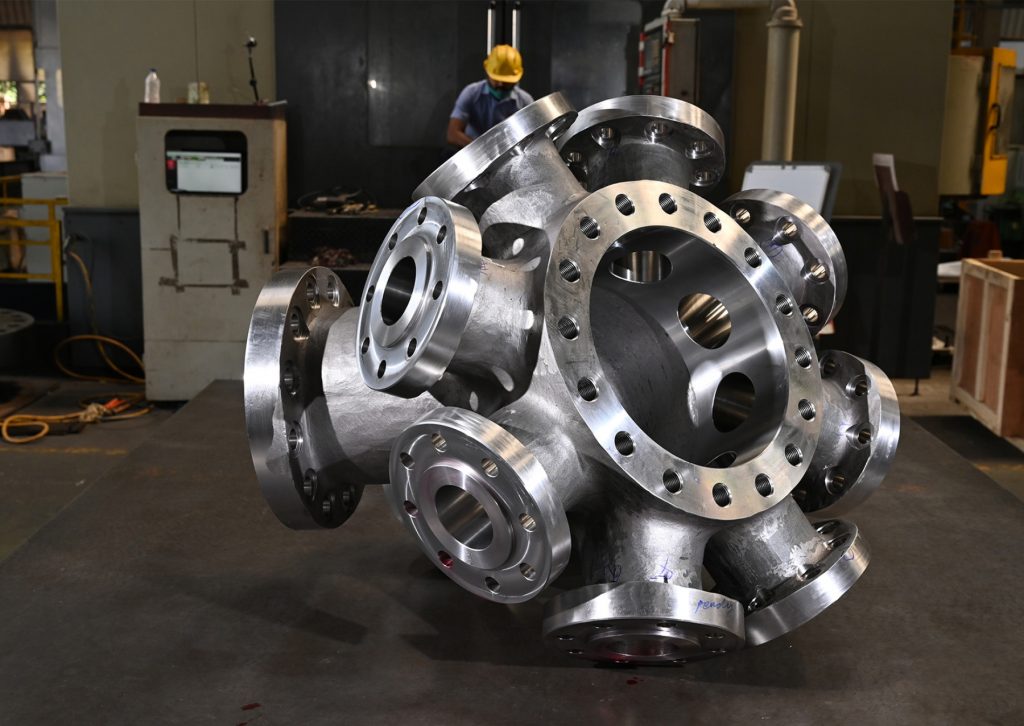 "Technology has never been as relevant as it is now in manufacturing."
Kottikollon also sees its investment in 3D printing – which can be a faster, cheaper and more accurate means of steel casting, especially in terms of creating a master mould – as a way to distinguish itself in the market. "Such emerging technologies offer a competitive advantage as they allow us to lower our costs, either through the redesign of products or the optimisation of resources such as manpower, materials and machinery," he says.
"Improving our productivity, reducing our defects and rework, maximising our capacity through the use of machinery, and meeting an objective of zero stock will allow us to become a unique player in the industry."
---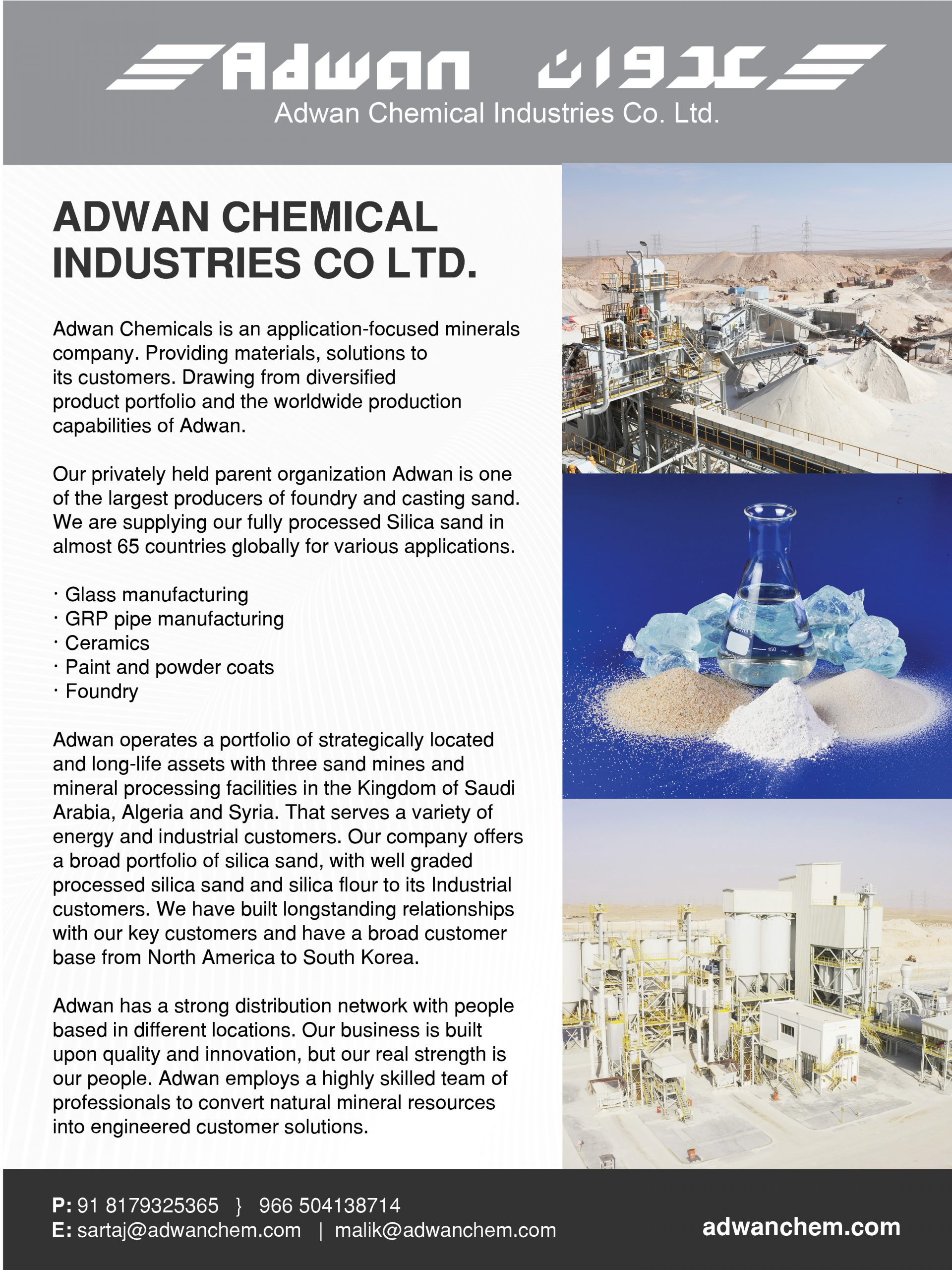 "Both our customer and supplier relationship with Peekay has been based on trust, service, mutual cooperation and satisfaction from the very beginning. Together, we are scaling to new heights and this partnership has become a great achievement for all." – Raed Al Mazroa, CEO and President, Adwan Chemical Industries
---
Advertisement
Technology is the enabler that will allow the company to achieve its top-line target, he adds. "We are currently a US$60 million company. By 2025, we want to reach US$100 million," he says. If there is a challenge to achieving this target, he believes it lies in "aligning the team towards this new mindset". "Technology has never been as relevant as it is now in manufacturing. Key to an adaptable mentality is our internal training processes in these emerging technologies."
Productivity – and the ability to use technology to improve it – is one of Kottikollon's primary measures of success in the business. The importance of resilience, his other measure, has come to the fore in the past 24 months. While its traditional market, the energy sector, slowed down during the COVID-19 crisis, the impact was offset by its interests in other markets.
"The resilience of the company was tested and we came out very strong. Because of our diversification into different markets, our risk exposure was limited. As a result, our top-line results weren't impacted at all," he says.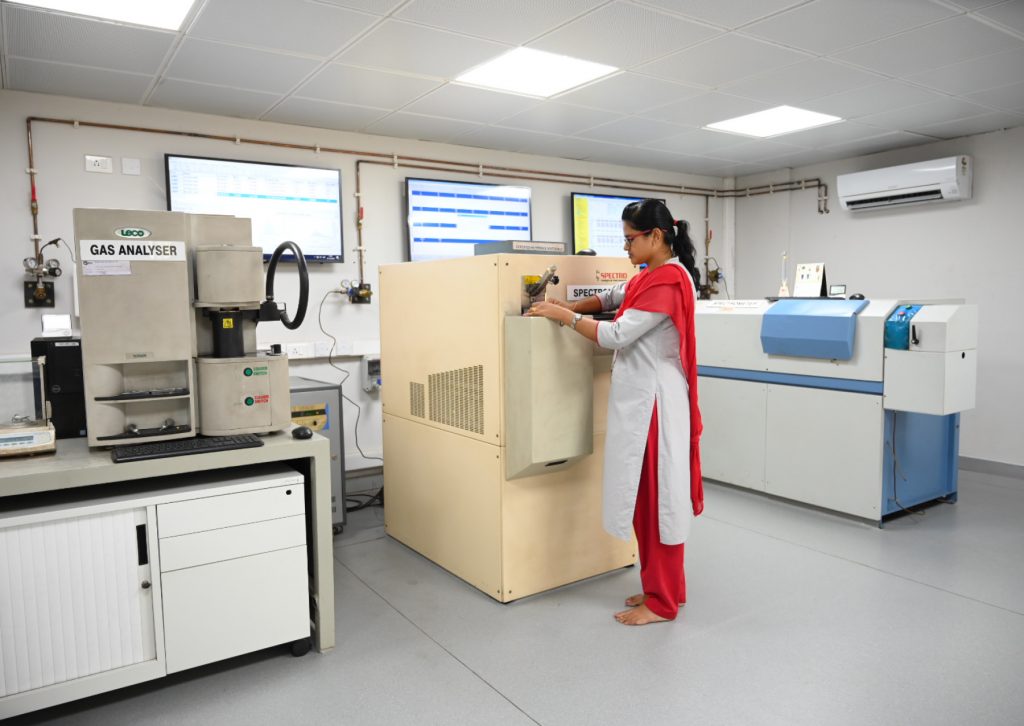 He hopes that the investments made during the pandemic will start to pay off as the world starts to reopen. "We have brought in new technologies and added to our manufacturing capabilities to be ready for when the market is booming."
It's a business model that has become a standard-bearer for Indian manufacturing around the globe. "Our expansion has made us the largest steel castings company in India," he reveals, adding that it exports to more than 30 countries. "We export more than what we supply domestically."
There is plenty of reason for Kottikollon to be optimistic about what the future holds for the company. "We are unique in that we always invest in the right technology," he asserts. "We are also unique in terms of size and also in terms of capability with our different technologies all under one roof, unlike much of our competition which depends on outside sources."
It's this one-stop nature of Peekay's operations that sets it apart in the market. "We are a solution provider to our customers," he says. "We see all challenges as an opportunity."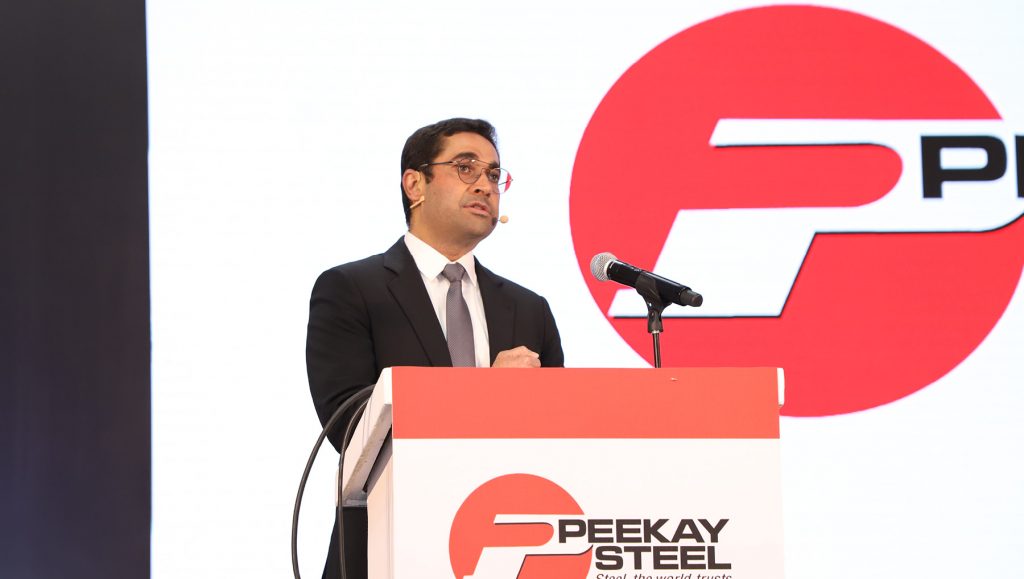 Steely Determination
In its 'Steel Casting Market by Application and Geography – Forecast and Analysis 2020–2024' report, Technavio predicts the steel casting market will record an incremental growth of 2.9 million megatonnes, as well as a compound annual growth rate of more than four per cent over the period.