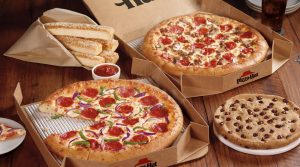 Focusing on the entire customer experience has been the cornerstone of Pizza Hut Asia–Pacific's COO, Vineet Sharma. Here's why he believes it should always come back to that.
Pizza Hut's Asia–Pacific COO, Vineet Sharma, shares an anniversary with the global pizza giant's parent company and long-time employer, Yum!. This year marks 25 years since the now COO began his post-graduation working life, and the 25th anniversary of Yum!'s formation after the spinoff from PepsiCo in 1997.
Kicking off his career at the Taj Group of Hotels, Vineet says spending his formative years in the hotel group has remained useful. "The years I spent in the five-star hotel group are relevant because the focus was on the entire customer experience," he explains.
He then moved on to his first job with Yum!. "When I started my journey with the brand, I was on the franchisee-side of the business, which means rolling up your sleeves, running a restaurant, running an area across different cities in India. This holds me in good stead even today," he says.
The second phase of his career with Yum! involved working with them on the KFC brand in the Learning and Development function. After spending a couple of years with the company, he got an opportunity to launch a new brand in India, Taco Bell. "It was a huge learning curve for me personally," he shares. "Launching a big American brand in a new country meant we had to re-think almost everything, from store design to the training programs and, most importantly, the food being served."
In a traditional company set-up, you learn that it is Strategy, Structure and Culture. We always put 'Culture' first.
Having had the privilege of working with three of four Yum! brands, he was then offered the opportunity to move to Singapore and back to the brand he started with in 2011, but in a different geography and with a much larger scale of the business. This was the fourth phase. He made two more shifts up the ladder before landing his current role in 2019 – where he is in charge of 6,500 restaurants across 22 countries.
According to Vineet, the scale of the business in Asia is very different and the franchisees have been running the business for the last 35-to-40 years. "Today, as the COO, my focus is not only on operations but rather the 360-degree customer experience."
He says Pizza Hut is a people-focused company. "In a traditional company set-up, you learn that it is Strategy, Structure and Culture. We always put 'Culture' first. You have to have the right culture, then you can build the strategy and the structure around it."
---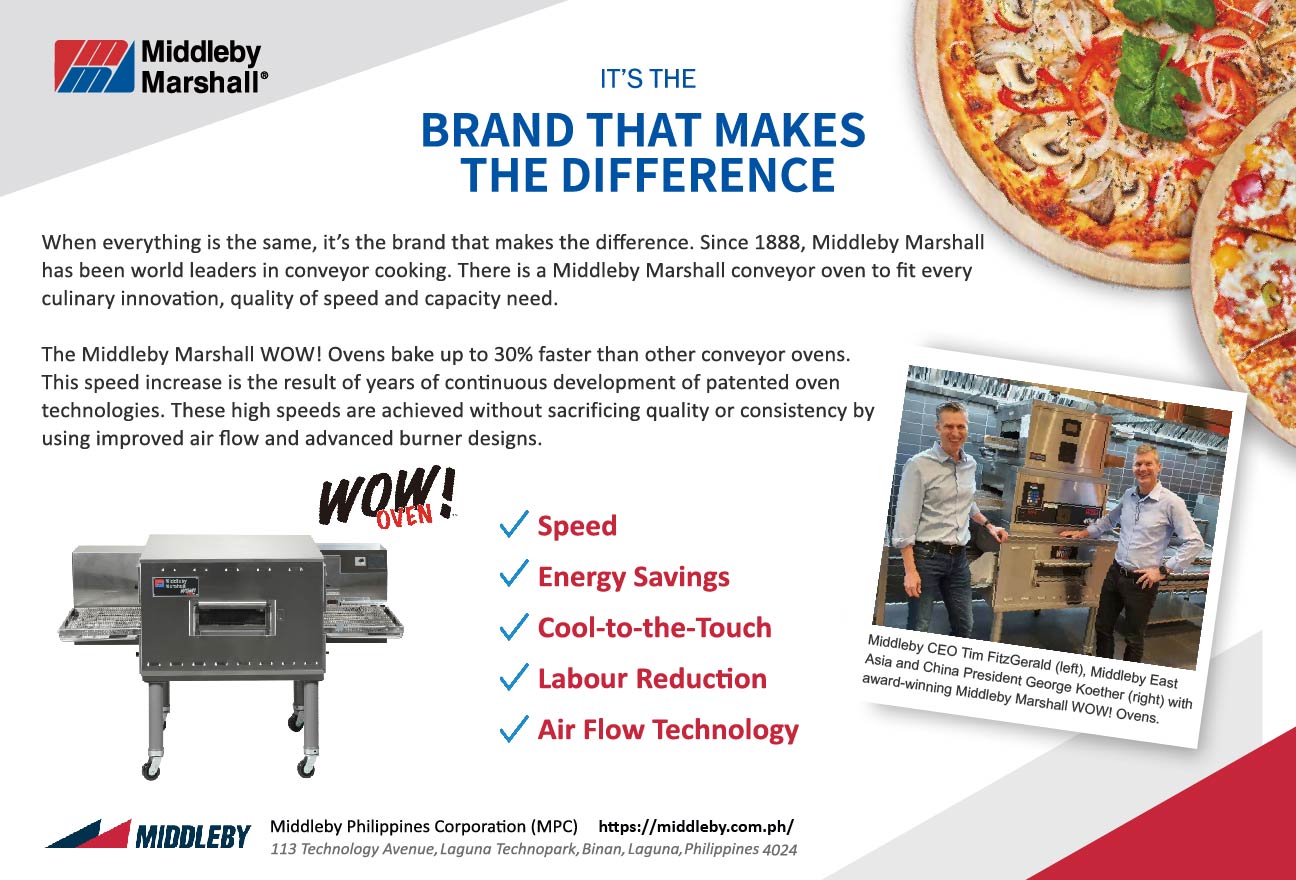 "As a long-term strategic partner of Pizza Hut Asia–Pacific, when Vineet Sharma shared his vision, we knew right away that localising production to our Philippines plant was the right support to deliver. Middleby renews its commitment to deliver value." – George Koether, Group President Asia, Middleby Philippine Corporation
---
Advertisement
Coping Through COVID
"In 2020, we came up with a 4C framework to help navigate the global pandemic," Vineet shares. "Care for Employees, Care for Customers, Care for Communities and Care for the Business. This was then changed to the 5C framework in 2021.
"Firstly, we had to care for our employees. This was the stage when people were struggling to get hold of basic essentials like gloves and sanitisers. We made sure that our employees had access to such essentials while they were at work, and if an employee were to inadvertently contract the virus, we would take care of them and their families.
"Secondly, customers who were accessing our brands wanted to be re-assured that we were doing everything we could to make sure that the food they received was safe, and the people handling the food were doing so in a safe manner. In addition to measuring the customer satisfaction scores at that stage, we started measuring if customers were satisfied with the hygiene and safety standards at the restaurant.
We looked into how were we helping support the communities we operate in. We wanted to support our front-line heroes.
"Thirdly, we looked into how we were helping support the communities we operate in. We wanted to support our front-line heroes and when most other food establishments were shut, we were delivering free pizzas for the hospital staff and clinics.
"In addition to the work our teams were doing in supporting the front-line staff there are some other examples, which stand out in my mind," he continues. "Notable among them is the work our partners in Pizza Hut Mongolia did, helping to build a playground for small children in one of the residential communities because kids need somewhere to play in a safe and clean environment. 
"The fourth C was about caring for the business. This also meant that we offered the best value deals for our customers, especially in times when people were being frugal with their expenses."
In 2021, Vineet says a fifth C was added – Care for Self. "I would share personal examples with my team and the regional teams on the importance of taking some time off work and spending it with your friends and loved ones," he says. "As a leader, I strongly feel that you need to make sure people are comfortable in taking time off to rejuvenate and enjoy a balanced life."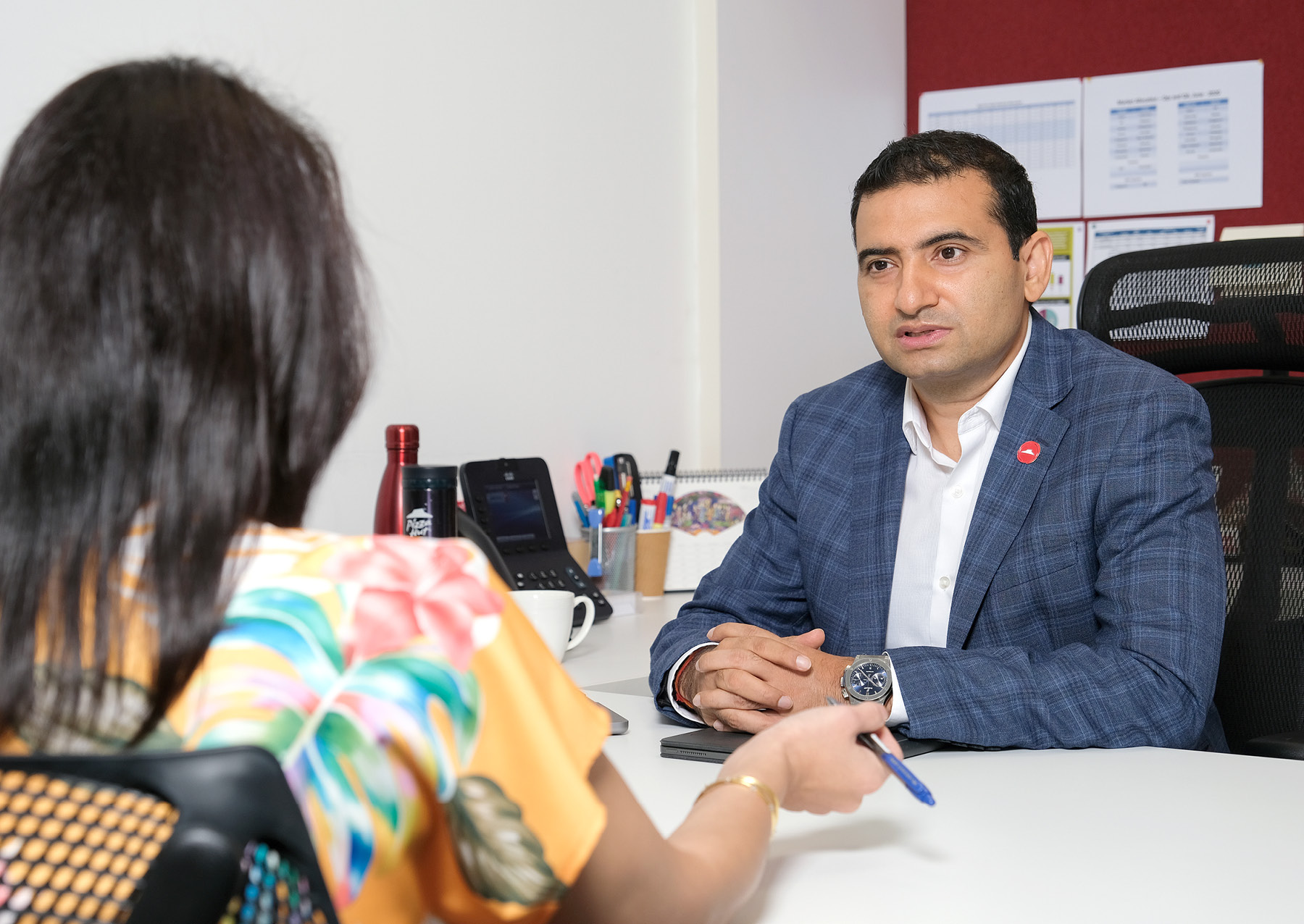 20 Years of Technology
Vineet also supports the technology agenda for the brand, working on existing and future technology solutions for restaurants. Since a lot of food delivery companies have become prevalent within the region, Vineet leads the strategic alliances with these operators. "We define the guardrails in engaging with large global companies like Uber Eats and Doordash, while partnering with regional decacorns like Grab and GoJek," he says.
While the last two years have been chaotic, he says they have also had an advantage. "We were always a delivery company; we've been delivering pizzas for many, many years. We know that muscle and have taken time in perfecting that skill," he explains.
While digital and technology have always been an integral part of the business, one area where he has learned to grow is in responding quickly and adapting to change, from the point of view of the organisation and the individual.
Sometimes you have to stop prioritising the business goals in the short-term, because the need of the hour is to take care of your people.
"Typically, every organisation has strategic business goals. Sometimes you have to stop prioritising the business goals in the short-term, because the need of the hour is to take care of your people – employees and customers. From a personal point of view, I think it is more about having a growth mindset.
"Yum! China started the concept of contactless delivery and now it has become an industry standard," he shares. "But, contactless delivery is easier said than done because it's a massive change in the operational procedure. I think we were able to apply a growth mindset to adapt to it and started doing things on the fly.
"It's about breaking the mental barrier, because if you had asked me to change this procedure three years back, I would've said that we can do it but it'll take six months. Now, I think that once you put your mind to to it, you can actually shatter all these barriers."
---
Related Articles