When Eaton Corporation acquired electrical equipment supplier Cooper Industries in 2012, Ashraf Yehia was sure about one thing: that one day, he would end up running the business in the Middle East.
"It was something I was clear about from day one. I even told the guy who was in charge at the time of the acquisition that I was looking for this job," Yehia tells The CEO Magazine.
As it turns out, he was right to back himself.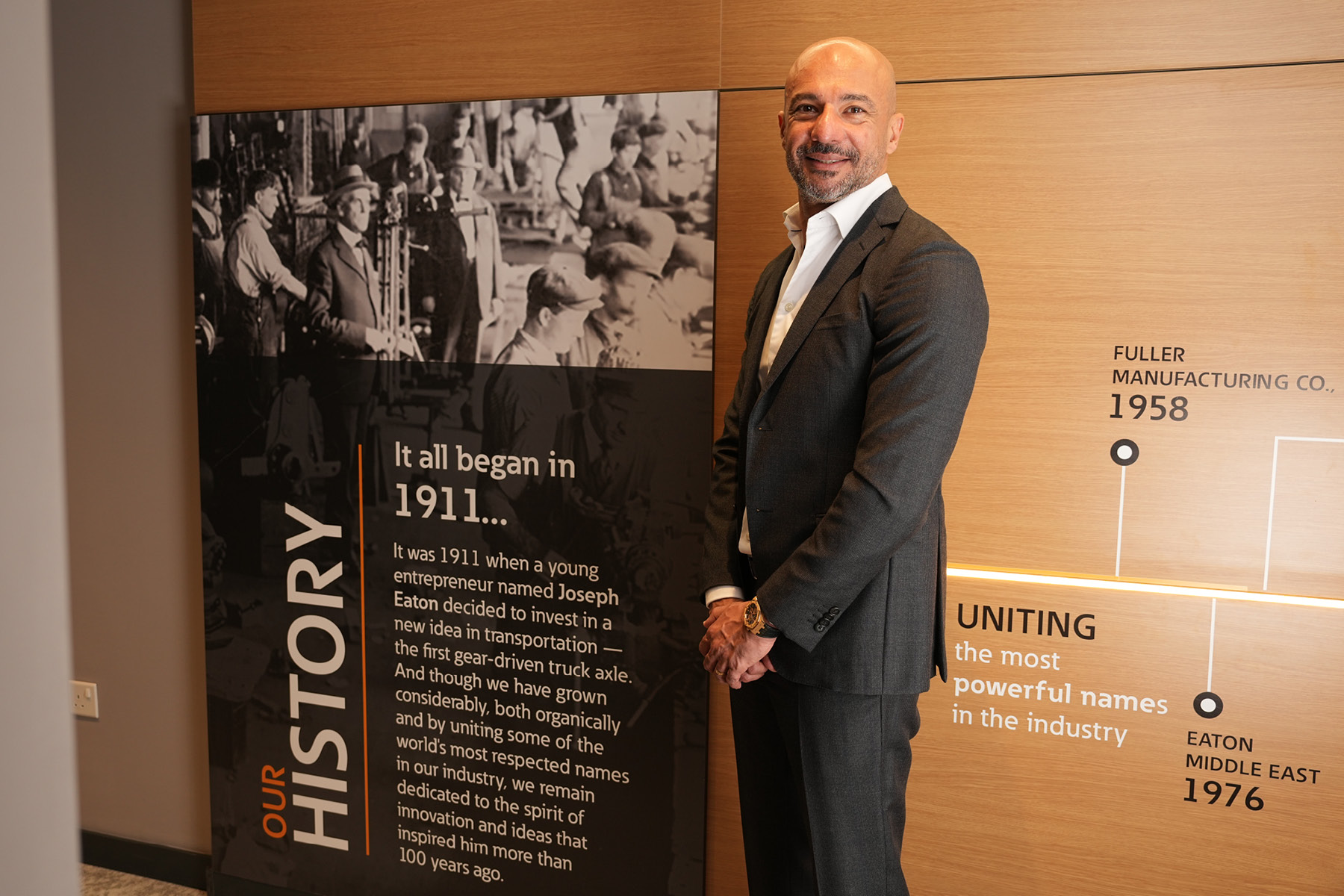 "My vision was always that we can do much more with what we have."
Yehia had been the regional sales manager of Cooper Industries for almost eight years and, in the new structure, held the post of General Manager Crouse-Hinds and B-Line, two names in the electrical field that had also come under Eaton ownership through the Cooper acquisition. He became Managing Director of Eaton Middle East in February 2019.
He is, by his own accounts, a poster child for the opportunities that can come from amalgamations.
"Sometimes it's thought that companies like Eaton will only think about their own legacy people for leadership opportunities," he explains. "That's never the case, and I'm the perfect example. One day I was part of an acquisition, and then finally, I was managing the whole business."
From Axles to the World
Eaton was founded in New Jersey, United States in 1911 when Joseph Eaton had an idea that would pioneer the gear-driven truck axle. Since then, acquisitions have powered the transformation of the Eaton name into a diversified power-management company, providing energy-efficient solutions that help its customers effectively manage electrical and mechanical power.
"We are the global technology leader in electrical product systems, services for power quality, distribution, and control, power transmission, lighting and wiring products," Yehia says.
"We are committed to transforming the way power is managed and to transition toward new energy and meeting net zero targets."
Familiar brands such as Cutler-Hammer, Moeller and Tripp Lite have become part of the Eaton family through acquisitions. The US$13 billion paid for Cooper Industries a decade ago remains the largest acquisition in Eaton's history.
When news first broke of the deal, Yehia quickly spotted a "huge opportunity" for Eaton in the region, particularly by adapting the company's existing portfolio of solutions to regional markets.
"My vision was always that we can do much more with what we have," he explains. "Especially by focusing on growth in new markets not just in terms of existing products, but also the added solutions that we extracted to the region or extended to our portfolio."
Leveraging the Downtime
Not long after Yehia was appointed Managing Director for the Middle East, the COVID-19 pandemic swept across the world. Despite the challenges, there was an inherent trust in the growth opportunity the region held and a belief that this was a "downtime that could be leveraged to build the future," he says.
In mid-2020, work started on the Eaton Middle East Customer Experience Center (CEC) in Dubai. The center is the first of its kind by Eaton outside Europe and the United States.
"The CEC is a model where you learn about industry best practices and latest innovations through physical demonstrations and participate in hands-on training sessions," Yehia explains. "It provides a unique opportunity to give visitors a comprehensive real-life experience to different types of applications in a friendly learning environment."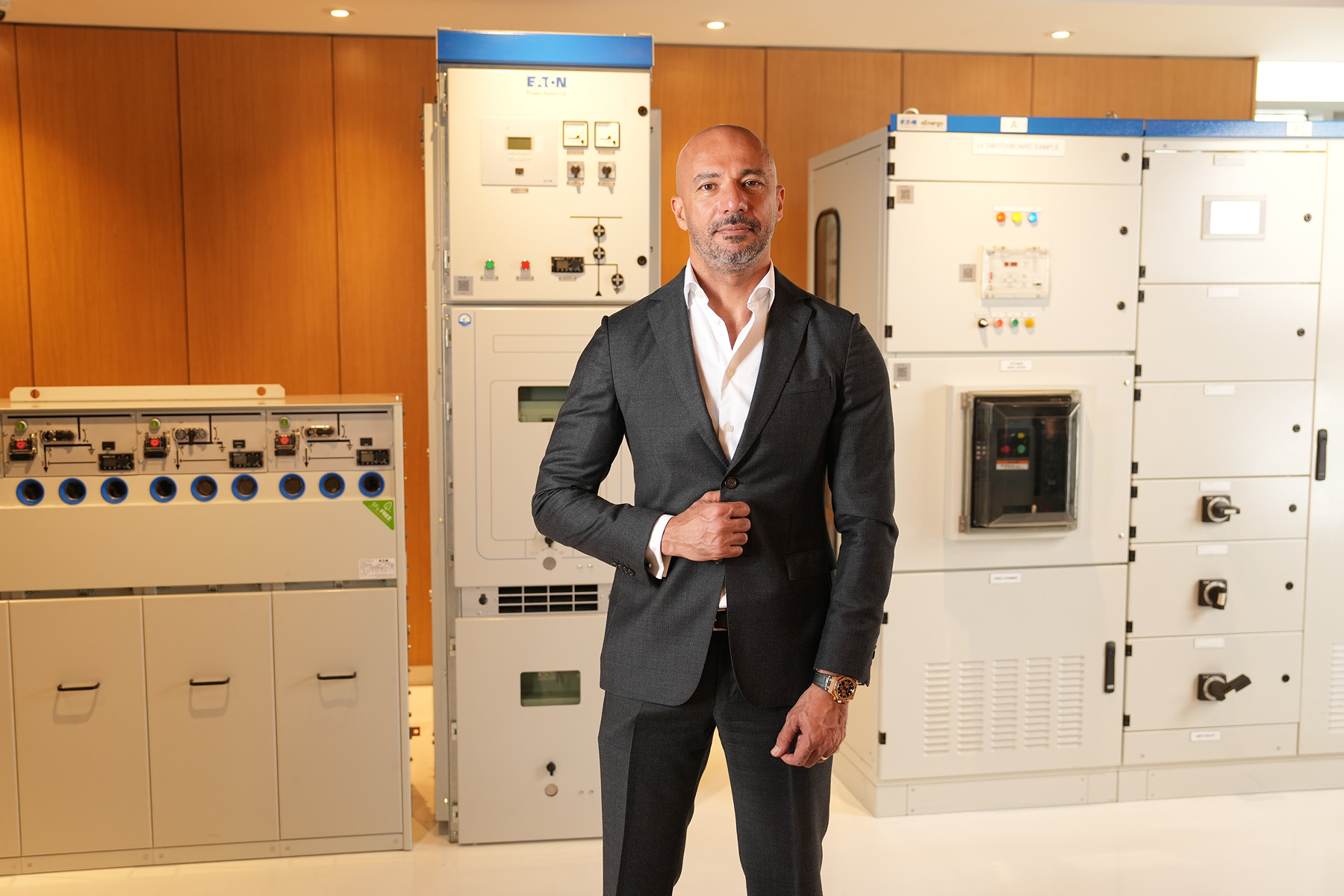 "Doing business right must be at the core of all we do."
Given the climate, he acknowledges it was not an easy sell. But shareholder support guaranteed the investment and the center opened its doors in January, an achievement that Yehia calls "one of our major turnarounds."
Such a tactile space is crucial as Yehia looks to evolve even further across the region and maintain a year-on-year double-digit growth (that was exceptionally interrupted during the pandemic). Its footprint is reinforced by installation base (equipment for aftermarket sales and services) offices in every country in the region that allows the business to serve existing clients and build new relationships.
Projects such as Burj Khalifa, Riyadh Metro, Qatar's FIFA World Cup stadiums, Kuwait's new airport terminal and the Louvre in Abu Dhabi stand tall as highly visible testaments to Eaton's capabilities and keep the company name front of mind as governments in Saudi Arabia and Egypt, in particular, pursue heavy investments in newly constructed smart cities of the future.
Making What Matters Work
As the transition from fossil fuels to renewable energy takes place, the Eaton vision — to make what matters work — translates to improving the quality of life and of the environment using power management technology and services.
"Our offerings, such as energy storage, microgrids and green switchgear are helping transition to the desired energy future," Yehia says.
The company is adopting an "Everything as a Grid" approach, where energy consumers such as residential and commercial properties and industrial users like data centers and factories also produce and sell energy on a dynamic grid. This is essential, as it looks to empower organizations in the Middle East to meet their sustainable development goals.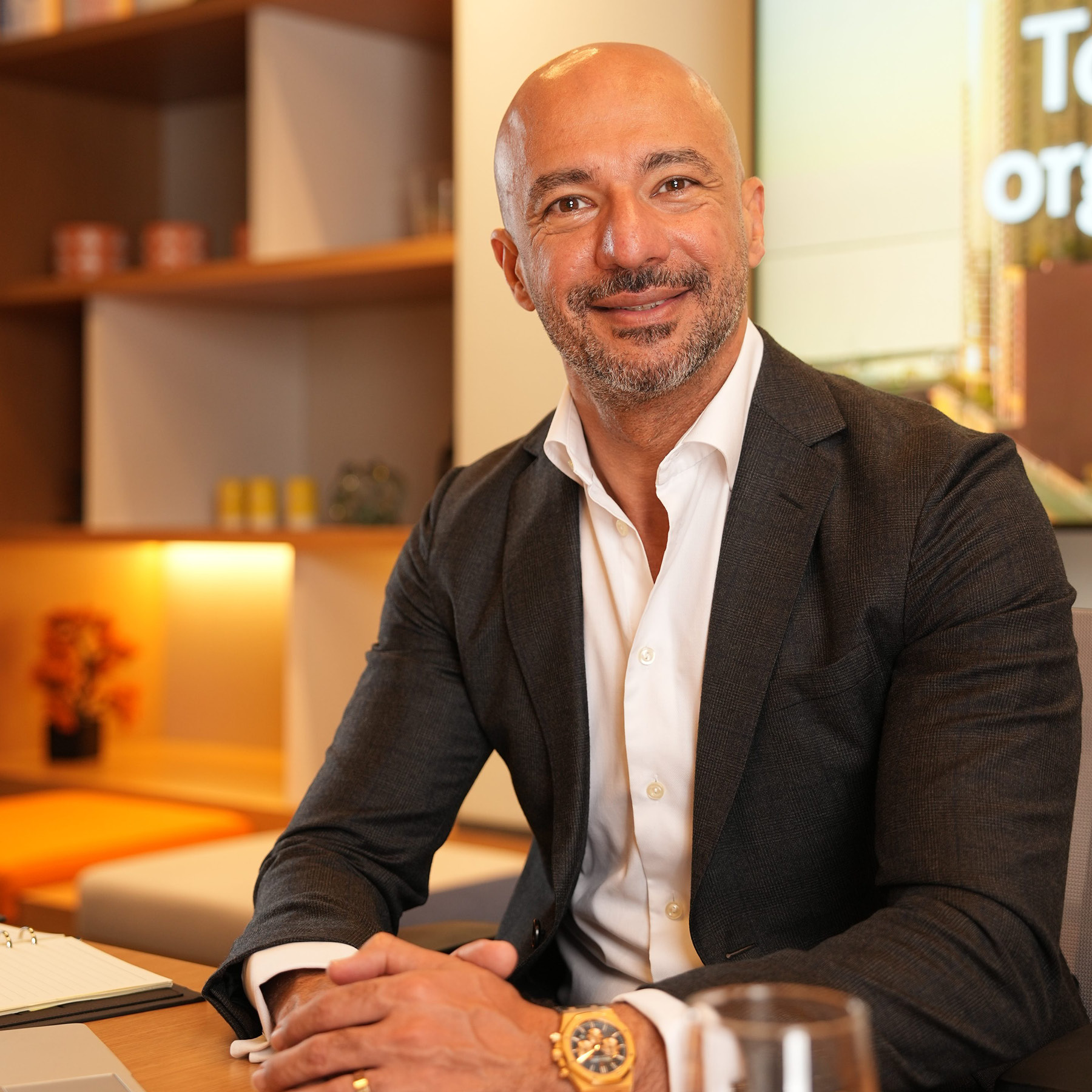 "Our offerings, such as energy storage, microgrids and green switchgear are helping transition to the desired energy future."
"We are committed to transforming the way power is managed and to transition towards new energy and meeting net zero targets," Yehia adds.
Driving that are some of the 10,000 patents already cataloged.
"We are constantly working to develop or evolve products to meet specific market needs and help energy management," he says.
Technology and R&D are where Eaton is able to truly differentiate itself in the market.
Firm of Ethics
Eaton has been named one of the World's Most Ethical Companies 2023 by Ethisphere Institute, in recognition of its ethical business practices. It is the 12th time the company has received the designation.
"Our reputation as a highly ethical enterprise is a powerful distinguishing characteristic and a key competitive advantage," Yehia says. "Our promise of doing business right reflects our unwavering commitment to the highest ethical practices and standards of behavior. How we conduct ourselves in interactions with each other, our customers and the communities we serve is a non-negotiable story for us."
"Our core business depends on R&D investment. That's how we make power safe, reliable and efficient for our customers and do it better than anyone else," he says.
But he knows that such a position is only achieved with excited and engaged employees doing what they believe in.
"When we get this right, it gives us the ability to give back and support our communities and deliver superior returns to our shareholders," he says. "Doing business right must be at the core of all we do."