Most of us don't consider the extensive yet invisible digital infrastructure that underpins even the most minute details of our daily lives, but companies are turning in droves to cloud computing, IoT and big data to drive their businesses forward into a new digital era.
Little surprise, then, that demand for data centers – the facilities that house companies' IT operations and data – is booming. In Europe alone, the data center market is expected to grow at a compound annual growth rate of 5.53 percent between 2022–2027.
Germany is home to a large share of this growing appetite, yet there remains a lack of awareness about what exactly data centers bring to the table, according to the Chair of the German Datacenter Association (GDA), Anna Klaft.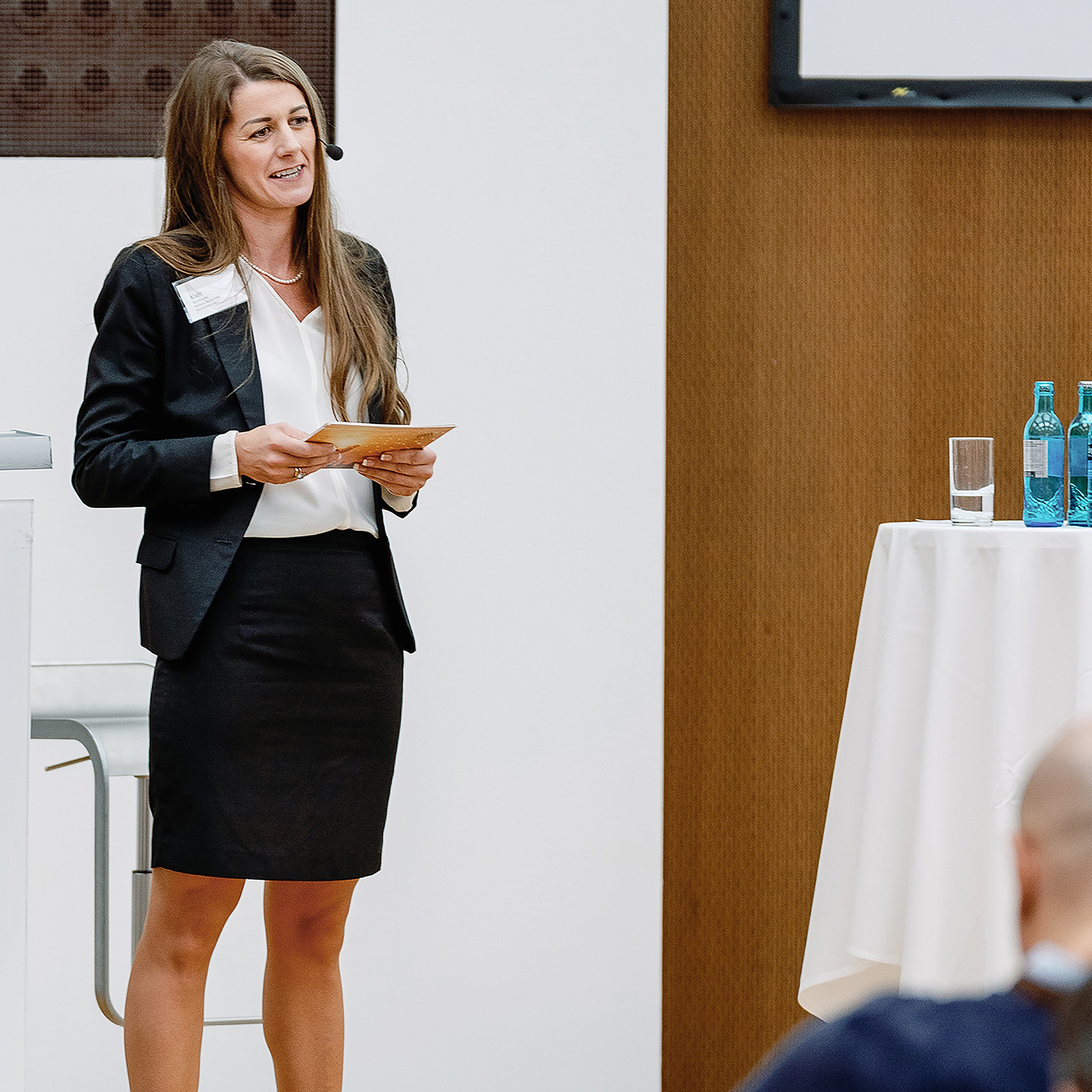 "We unite all the players in the digital infrastructure of data centers throughout Germany."
"What we sometimes hear is, 'I don't need data centers, I have my mobile phone'. Or, 'I don't need a data center, I have a cloud'," she tells The CEO Magazine. Clarity is needed at all levels, from the general public to politicians. "This is why we are there to explain to the market what it means to have a data center, why it's a critical infrastructure and what it is exactly."
To help it to effectively communicate these points, the GDA has a dedicated think tank, which looks at images and works to ascertain the specific requirements of the German population in this area.
The think tank is one of six, with the others looking at areas such as politics, the attraction of talent, real estate, exploring the uncharted territory of edge computing and, of course, sustainability – a major issue for data centers worldwide.
Discovering Great Potential
This forward-looking approach forms the backbone of the GDA and its advocacy of this burgeoning industry is the reason it was initially set up in 2018.
"We unite all the players in the digital infrastructure of data centers throughout Germany," Klaft explains. "Our members are operators and owners of data centers, as well as suppliers."
Prime partners include big industry names Equinix, CyrusOne, ICT Facilities, TTSP HWP and Stulz, and Wisag.
However, when she took on the role of Chair in 2021, the organization was floundering. It had only 10 members and its board members were debating its closure. By opting instead to take it forward, she had to draw on her considerable skills as a salesperson, reaching out to different companies and CEOs to get them on board.
"And here we are with 100 members," she says, triumphantly.
---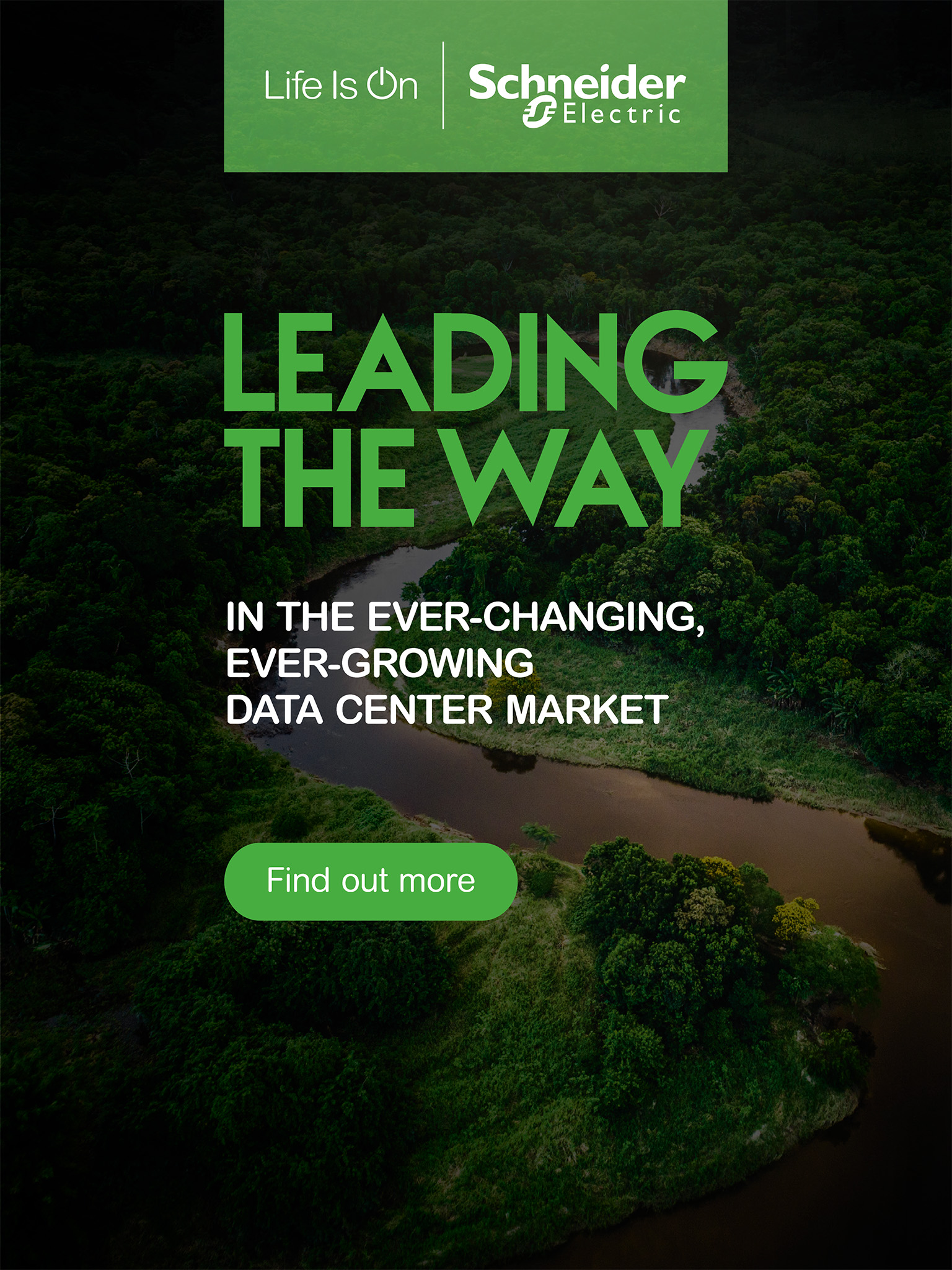 "Schneider Electric has been part of the German Data Association since its founding. Having a seat at the table where decisions regarding our business are influenced is critical for us, and our collaboration has been both fruitful and enjoyable." – Vincent Barro, VP Secure Power & Datacenter Business, Schneider Electric
---
Advertisement
From a more personal perspective, Klaft had just started a new position working for global real estate firm CBRE as Sales Director EMEA Data Center Solutions when she took the GDA helm. On entering this new market, she encountered a lack of transparency she found problematic.
Her determination to remedy this was a major motivation for taking on the role, as were the abundant networking opportunities. But it swiftly became more than this for Klaft.
"As the data center industry recently became a new asset class in Germany, everybody started to invest in Germany," she says. "A lot of new investors came into the market and they didn't know who to reach out to."
She soon realized that the GDA could play a key role in building up Germany's data center industry and embraced the challenge.
Driving the Industry Forward
The big issues affecting the industry at present are manifold, with the spiraling cost of energy among the most pressing concerns.
"Data centers in Germany are facing the highest energy prices throughout Europe. The electricity costs are up to six times higher than others in the European market," Klaft says. "The challenge is now to also reconcile security of power supply and climate protection."
This latter topic, along with climate neutrality and waste heat utilization, is a huge focus for the GDA and the industry as a whole. But there is intense external pressure that has resulted in targets that verge on unrealistic, according to Klaft. "We are aiming to make data centers climate neutral by 2027." she notes.
"We are working towards this but Germany is not the most visible market on climate neutrality so it will be really difficult to reach this in just five years. We can achieve it jointly, of course – all together. And we are working on that."
Under a proposed new Energy Efficiency Act, an upper limit of 1.3 power usage effectiveness would be put in place for data centers. While that is a normal figure for new data centers, the average figure for an existing data center in 2022 was 1.55, according to research – making it a significant decrease.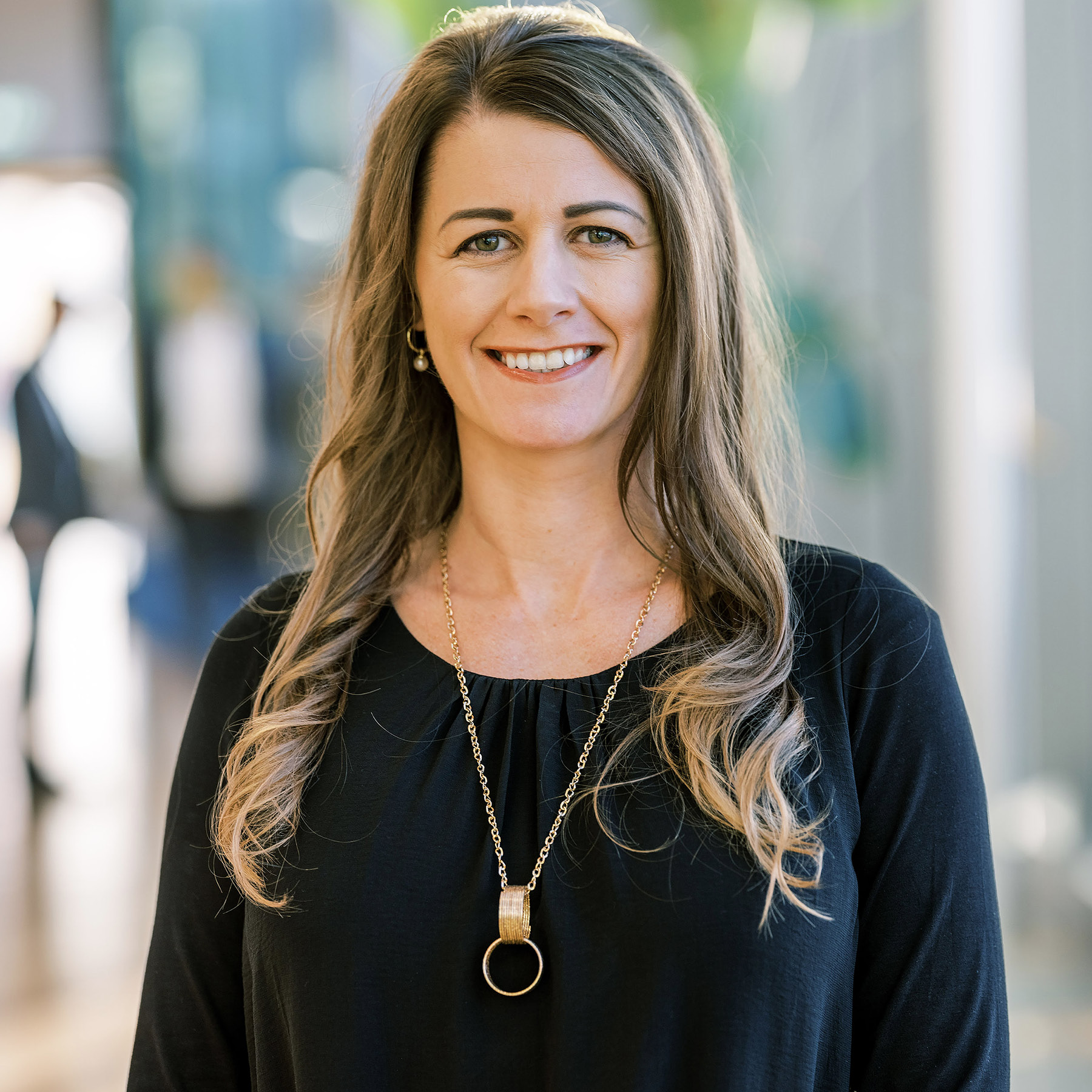 "How can operators give away 30 percent without the necessary grid infrastructure, without the policy, without anything? It needs to be done together."
The draft bill also sets tough rules around the implementation of waste heat reuse, proposing that new data centers make 30 percent of their waste heat available to other organizations from 2024, and 40 percent from 2027.
It's an impossible expectation, Klaft stresses, with data centers planned, approved and under construction many years in advance. "How can operators give away 30 percent without the necessary grid infrastructure, without the policy, without anything? It needs to be done together," she continues.
"This is also a very important topic, which we are working on right now in different think tanks, to decide what to do next. And this is also why we are reaching out to municipalities and policy makers to try to collaborate with them on that."
To highlight the importance of a collaborative approach, the GDA recently released a paper in partnership with digital industry association Bitkom and internet industry association Eco, which "defines sustainability in terms of a balance between economic, social and ecological aspects".
"In particular, an active involvement of politics, especially through a targeted adjustment of the economic and energy policy framework conditions, is indispensable," Klaft says.
Harnessing Waste Heat
The use of waste heat generated by data centers can offer important relief to the energy market, according to the GDA.
In fact, 40 percent of data center operators already claim to use at least some of their waste heat. Although it is predominantly used in their own buildings, there is great opportunity and will to expand its use further, says Peter Radgen, Chair for Energy Efficiency at the Institute for Energy Economics and Rational Energy Use at the University of Stuttgart and board member of the GDA .
"The potential for using waste heat is considerable," he says. "Thousands of apartments and office buildings could be supplied with it every year. As a result, data centers have the potential to make a significant contribution to overcoming the climate crisis in Germany."
The figures show that there is "no lack of motivation", from data centers in terms of harnessing waste heat, Klaft adds.
"However, the offers from energy operators have so far been taken up little or not at all," she stresses. "So the question remains as to where the heat supplies should go and who will take on the modernization and expansion of the district heating networks."
The Right Talent
The shortage of skilled workers is also a major issue. Germany is the fourth largest employer in terms of data centers with around 130,000 full-time employees in the industry. "But still we don't have enough people," Klaft says, pointing once again to the lack of awareness as the root cause for this dearth.
"Sometimes people are not even aware of this data center business. When you graduate from university, say you are an engineer, you don't necessarily know that you can get into the data center business because nobody's telling you, because there is no lobbying around that."
This is all set to change, thanks to the GDA, which plans to hold open days and work closely with universities to highlight the immense benefits of a career in the industry. These range from high salaries to job security.
It has also launched its Young Talent Awards, which took place last September for the first time. Concluding the inaugural German Datacenter Conference, the awards recognize smart concepts and advanced findings in the field of data centers and digitization.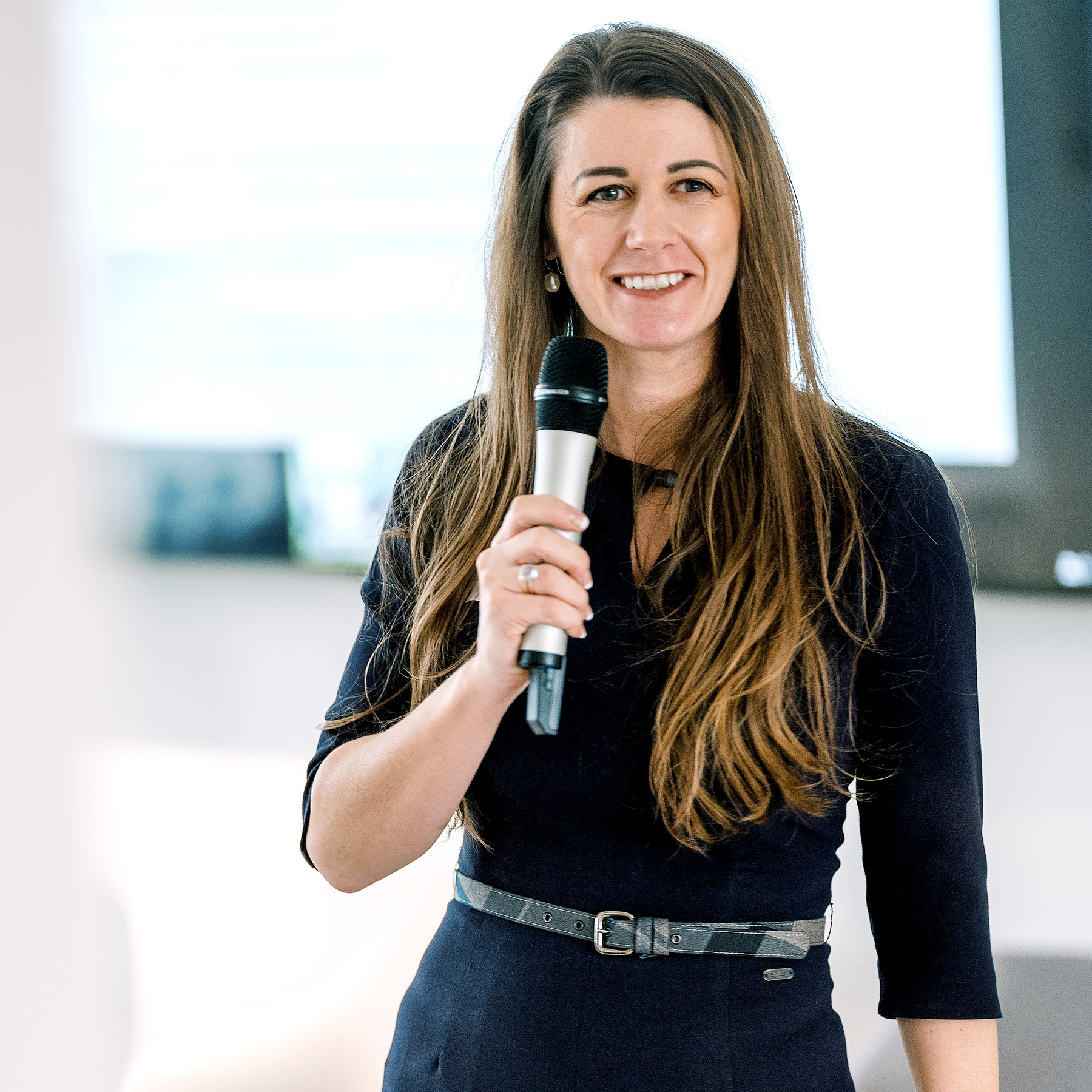 "When you graduate from university, say you are an engineer, you don't necessarily know that you can get into the data center business because nobody's telling you, because there is no lobbying around that."
It's clear that Klaft has taken on a mammoth task as Chair of the GDA, so balancing her efforts on this front with the demands of her day-to-day job at CBRE requires her to be a highly efficient leader. Therefore, her own team has to play a crucial role.
"I need to rely on people. I'm working with smart people and high-level people, and I like to train them to be better than they think they are," she says. "I also actively support problem solving and encouraging employees to build on their own strengths. By giving them this freedom and space, I think they tap into more creativity and self-initiative.
"I meet ambitious business goals and focus on high performance with employees that embrace unique skill sets to get the work done."
"STULZ' solutions have been air-conditioning data centers on every continent – 24/7. When it comes to topics such as availability, sustainability and efficiency, we would like to share our global expertise with local and international data center operators as well as other association members." – Mirko Hoffmann, Head of Sales Germany, STULZ