Brief Introduction:
Sinosteel Xingtai Machinery & Mill Roll Co., Ltd. founded in 1958 with the largest capacity of 180,000 tonnes per year, is the only company in the world manufacturing all kinds of mill rolls for ferrous and non-ferrous rolling mills including HSM, CSM, Plate Mill, Section Mill, Wire & Rod Mill, Pipe & Tube Mill and more.
It has built long-standing and close relationships with BAOWU Group, ArcelorMittal Group, TATA Group and more international well-known iron and steel enterprises. Sinosteel Xingtai rolls are exported to more than 52 countries and regions, and has a global market share of more than 20 per cent. Its scale of production and sales exceeds the sum of the second and third in the global industry, ranking first in the world for 16 consecutive years.
---
New Product Development and Market Feedback:
Sinosteel Xingtai Machinery & Mill Roll Co., Ltd. possesses an advanced mill roll research and development platform and system. The yearly supply quantity for Forged Steel Equal Hardness BUR and a series of Hot Rolling HSS rolls have reached more than 1,400 pieces and 2,000 pieces separately, including regular supply to JSW Steel, TATA Steel, AMNS, JSL and BAOWU Group etc. Besides this, the series of EC edger rolls rolling campaigns has doubled that of traditional products and received good acclaim fromBAOWU Group and BlueScope.

---
New-type Business Model Achievements:
Sinosteel Xingtai Machinery & Mill Roll Co., Ltd. new business model of "full-line 100 per cent general contracting" is being pioneered in the global industry and has already covered 64 rolling lines of 28 key iron and steel enterprises. It has successively signed strategic cooperation agreements with more than 20 steel giants including BAOWU Group, CSC China, Nippon Steel etc, and has been chosen as the "Excellent Supplier" by dozens of clients, including BAOWU Group, TATA Steel, and Primetals Technologies.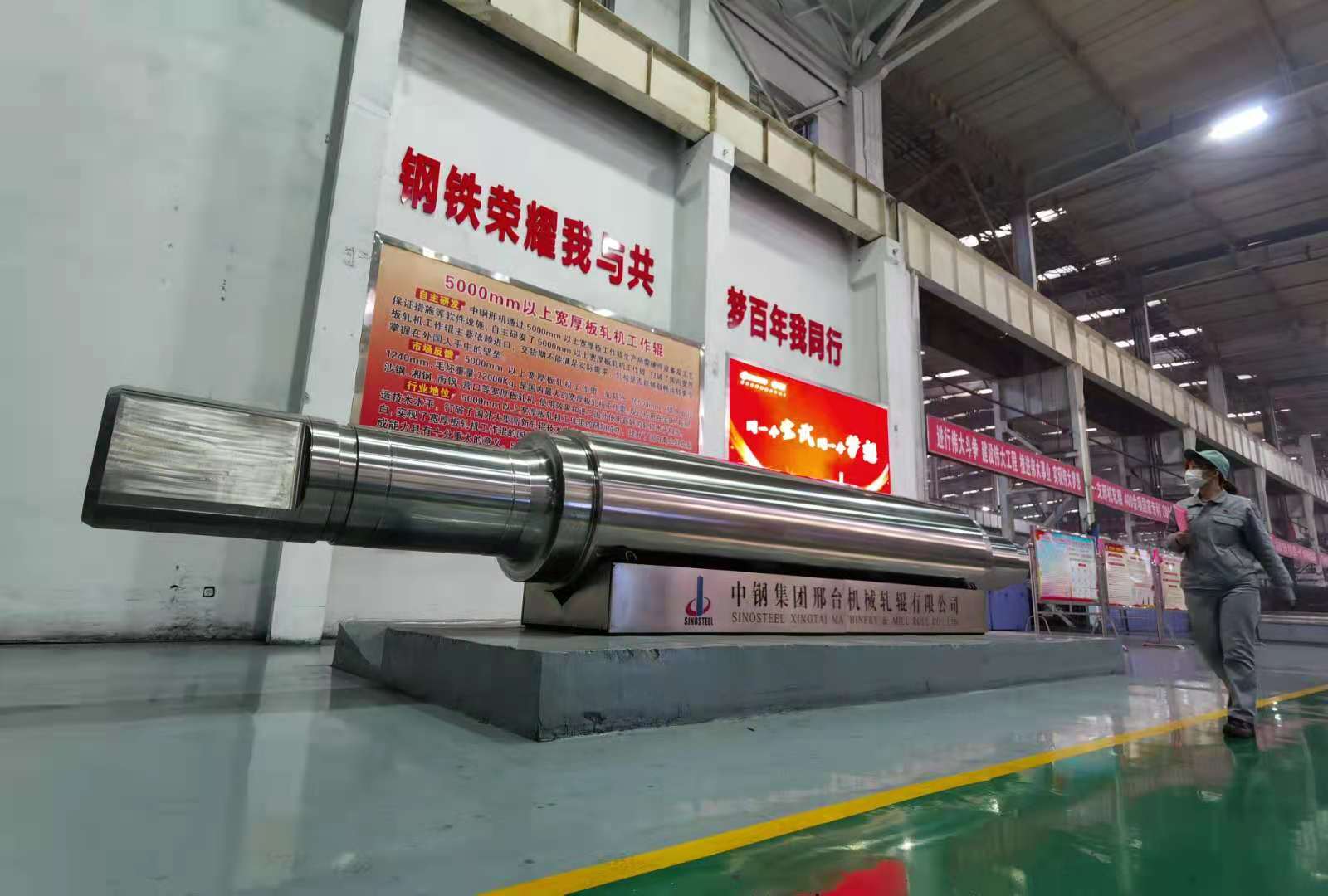 ---
The Company Vision/Prospect:
Based on the main business of the roll, we will implement the global strategy; give full play to the comparative advantages of the enterprise in the roll industry, such as scale, market, product, technology, equipment, talents, brand and environment, to be specialised, refined, stronger and bigger. We will build the company into a modern multinational business group with an international vision and global competition concepts, becoming the world's largest enterprise in the roll industry.