3D Vapor Chamber
The 3D Vapor Chamber's smooth steam channel can dissipate over 800 watts of heat and form a perfect contact between the vapor chamber (VC) and heat pipe, decreasing thermal resistance and maximising Qmax and creating the best thermal solution. It can be tailor-made to meet any customer requirements and mass produced efficiently.
Design highlights: Instead of the traditional structure of welding together the separate parts of VC and heat pipe, this breakthrough design uses a one-piece chamber design with a pipeline that has no folding corners, and a steam channel that is smooth and unobstructed, optimising the thermal performance.
Special process: Mass production of this unique product has been enabled by special process technology, supplemented with customised equipment. The production is stable and efficient, and its reliability has strengthened relationships with trusted customers.
Application flexibility: The vapor chamber design can be adjusted, adding or removing piping and changing the sizes to meet customer needs, while continuing to provide advanced air cooling and ultra-high power.
Standard Product Size: 210(L) x 100(W) x 120(H) millimetres.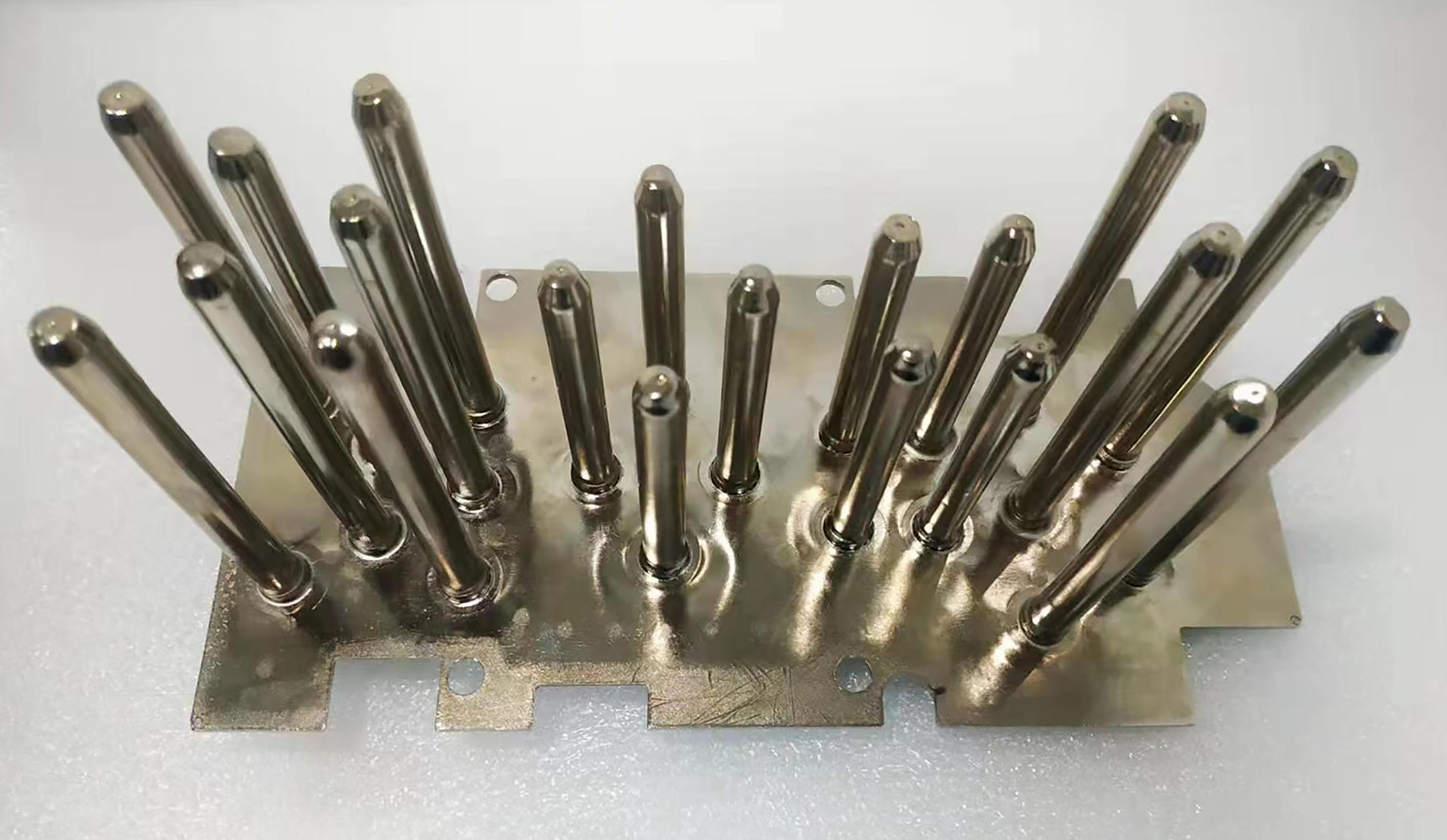 ---
AVC Multiplex Flow Fan
The AVC Multiplex Flow Fan is made of a symmetrical fan array that decreases airflow noise, connected to a backflow-preventing air duct. The air duct is formed out of a single piece, which is beneficial to fast-assembly structures such as wind chambers.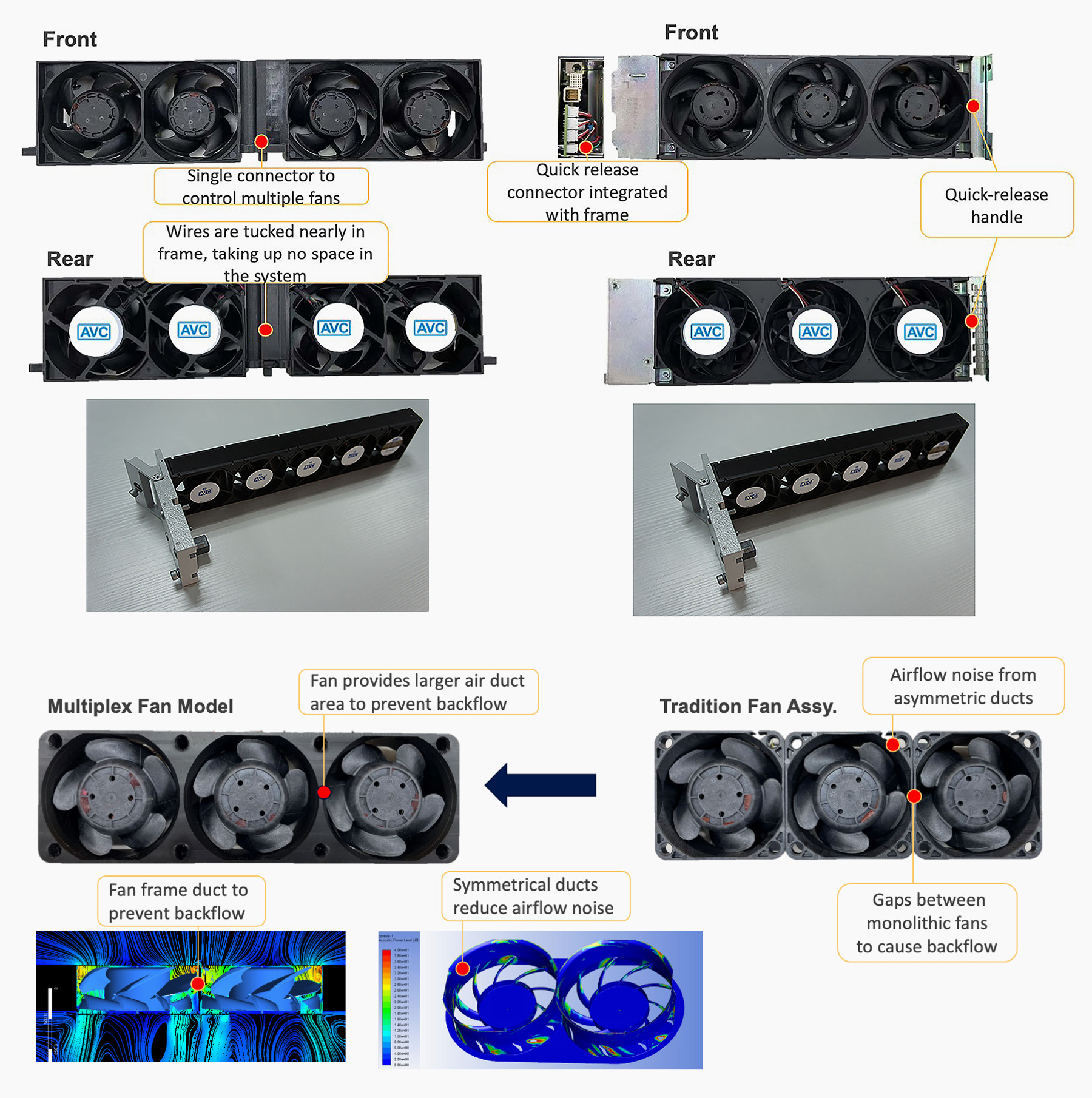 ---
AVC Mixed Flow Fan
The AVC Mixed Flow Fan uses a honeycomb structure to increase performance, and the hot wheel structure decreases fan noise efficiently.
Static pressure above 3,300Pa, Airflow 559CFM, and static pressure efficiency increase of 47 per cent when compared to Traditional Dual Rotor Fan
Over 50 per cent performance improvement and 5dBA noise reduction compared to Traditional Dual Rotor Fan
Smoother flow field and more airflow efficiency compared to Traditional Dual Rotor Fan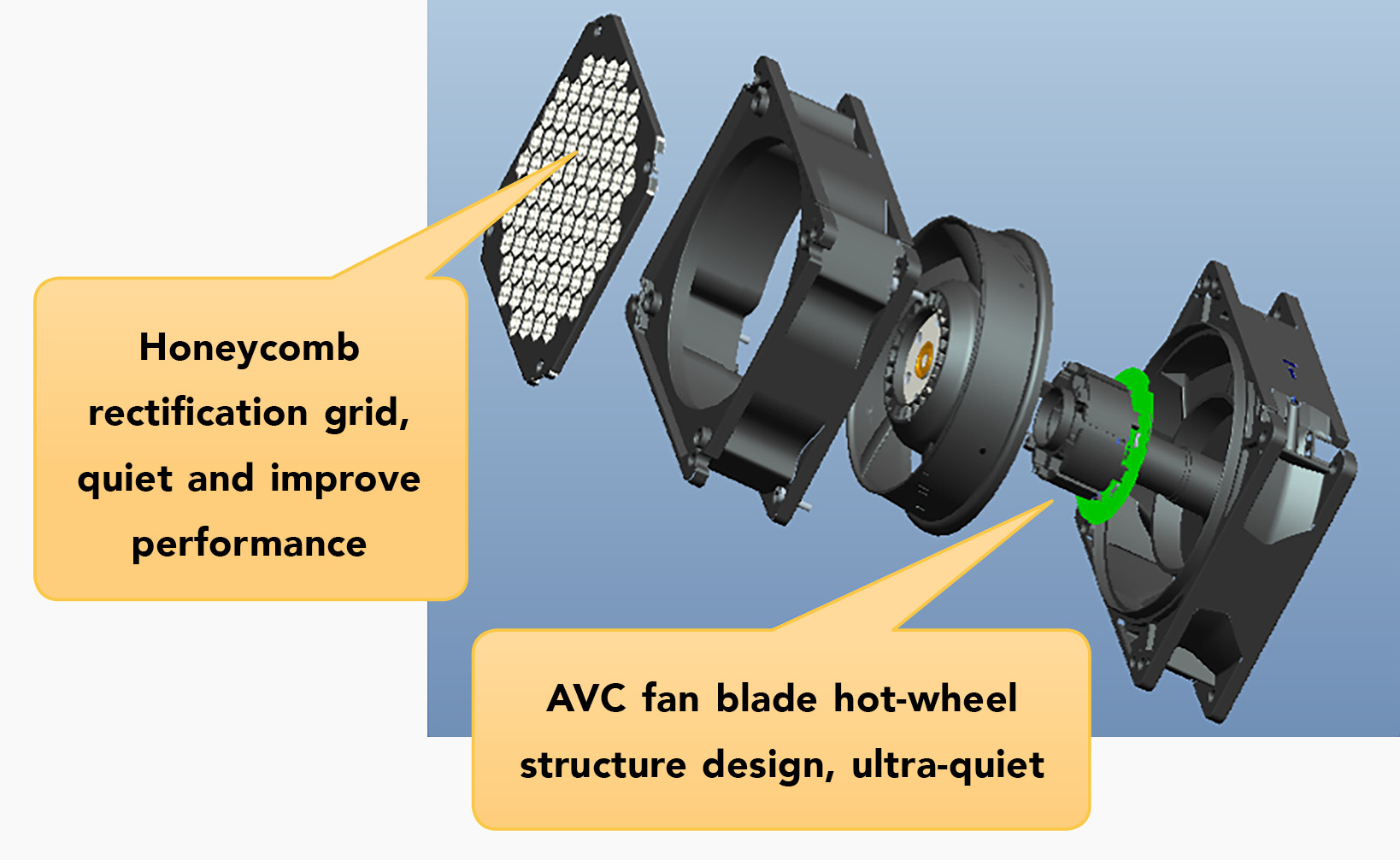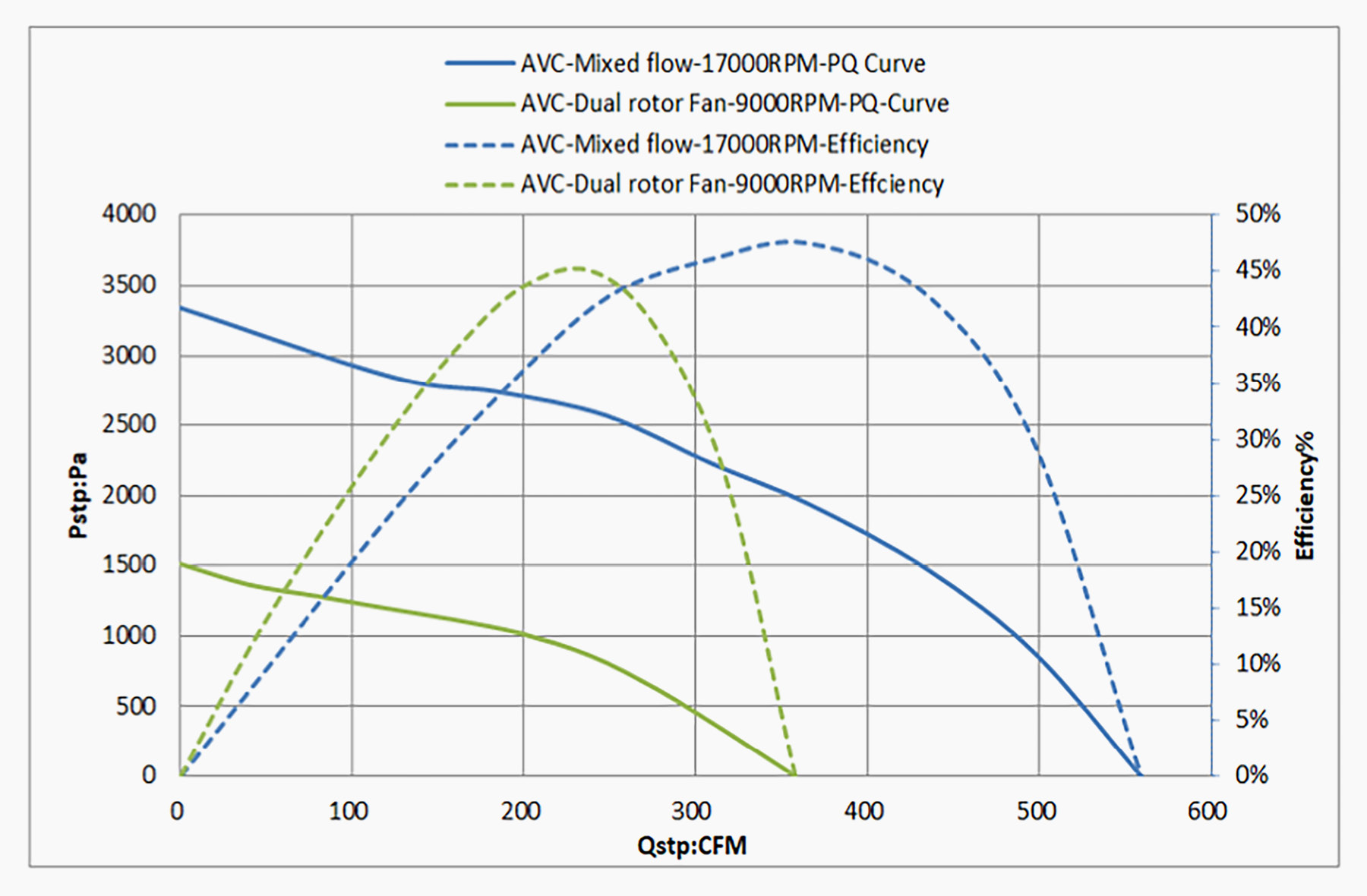 ---