Throughout his journey with Fortune 500 IT giant NEC, a universal truth revealed itself to Aalok Kumar. "Adversity does not build character," says NEC Corporation India's President and CEO. "It reveals it."
Aalok's journey began in March 2020, just as India's first national COVID-19 lockdown was imposed. This unprecedented event was perhaps the biggest challenge of his career, but he managed to turn the setback into an opportunity for NEC Corporation India to strategically align its business goals with the organisation's purpose. By introducing a suite of innovative offerings in the midst of the darkest time, NEC demonstrated precisely how it's able to orchestrate a brighter world.
"We were one of the few organisations that seamlessly adopted the digital work model as part of our cultural transition aligned to the brand restructure," Aalok smiles, perhaps with a sense of relief. "I am quite optimistic about what this year will bring."
Even a brief review of his illustrious 27-year career showcases Aalok's result-oriented approach and deep expertise in performance improvement, margin expansion and overall business transformation. He has provided strategic direction to globally renowned brands in Indian and international markets including Japan, APAC and EMEA.
"I started my career in financial services, moving through multiple sectors including technology, health care, consumer, credit cards, loans, structured finance, non-performing loans, leasing and equity," he says. "I've been fortunate to have been given a chance to experience so many diverse sectors and learn so much."
Over the years, Aalok climbed the corporate ladder through his multidimensional skill sets, resilience and dedication. From humble beginnings as a sales manager at Castrol India in 1995 to the global conglomerate General Electric (GE) in 2000, where he eventually led the brand's transformation as CMO and Head – Strategic Initiatives, to becoming Chief Strategy Officer for Japan, Aalok has worked across geographies and functions to build holistic capabilities.
During his time at GE Capital he held several leadership positions ranging from Sales Manager, Vice President – Finance, Vice President – Marketing for the Asian region and CEO for the Singapore market. His international experience widened as the US multinational placed him in charge of leading teams in some of the world's biggest and most sophisticated geographies from Mumbai and New Delhi to Bangkok, Singapore, London and Tokyo.
In 2019, Aalok departed GE to join consultancy firm McKinsey & Company. As Senior Vice President, he led the mandate to deploy a suite of transformational approaches. There he developed distinct capabilities to deliver in both high-growth and mature markets.
With such a stellar record, he was the obvious choice to lead NEC in India, which was about to enter its next phase of growth when Aalok entered the fold.
A CONVERGENCE OF ETHOS
It's no coincidence that NEC, a Japanese company with a solid Japanese spirit, decided to hire Aalok. Of all the years he's spent abroad, he spent the most time in Tokyo, recounting it as one of his most valuable personal and business experiences, and one that left an indelible impact on his personal leadership style.
"I value the ethos of a Japanese company," he says. "One hundred per cent quality and nothing less, total precision and nothing else. I have always believed and recounted this to many of my colleagues: if your name is on a project or product or initiative, it needs to be of the gold standard. Nothing short."
Aalok's time in Tokyo was spent between two Japanese domestic companies that were bought by a US conglomerate. The unique situation allowed him to study the differences in management practices and approaches that came with the two cultures.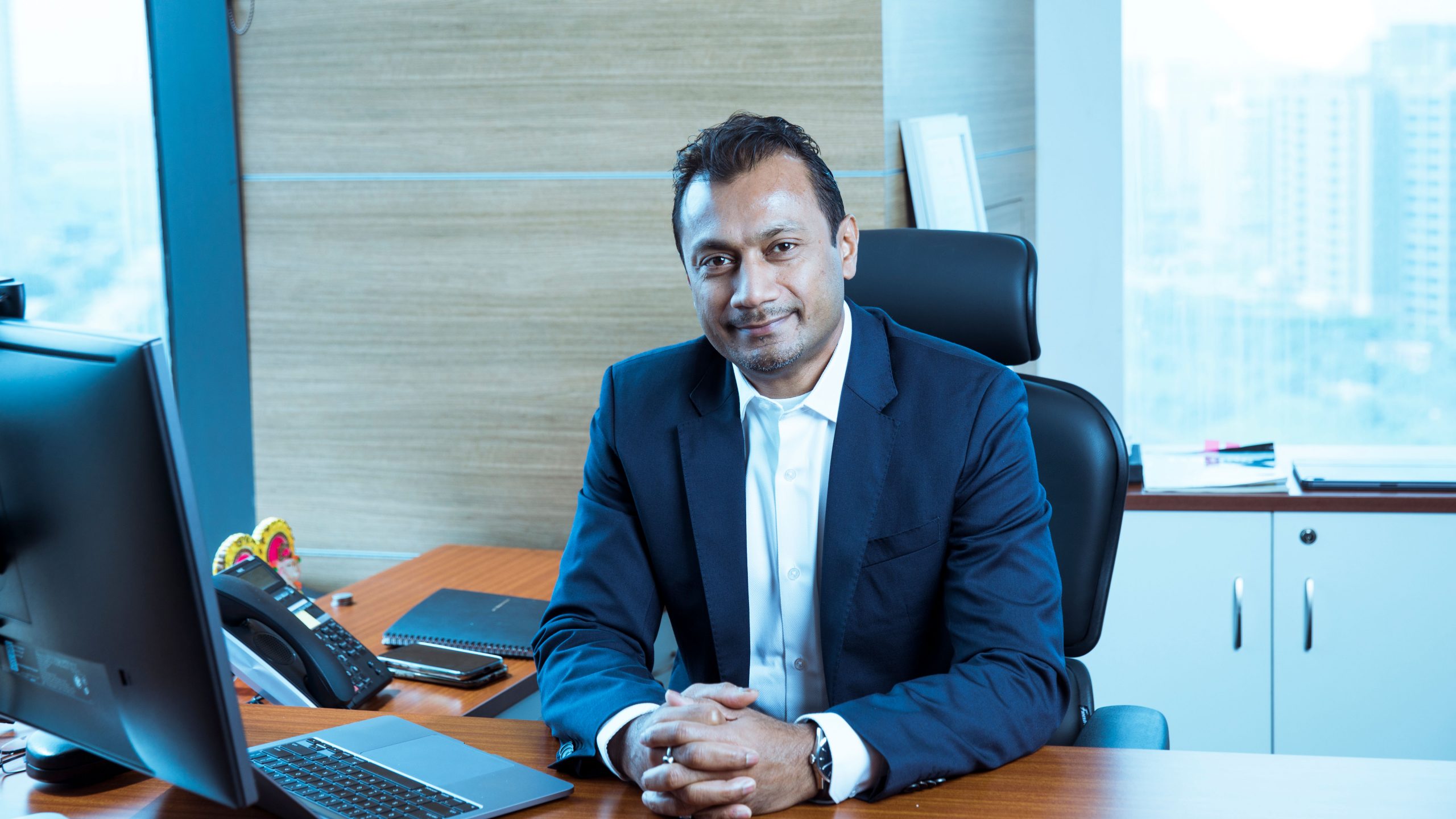 I want to build a company where women have the same voice as men; a culture where innovation is democratised.
"During my years in Japan I acquainted myself with Japanese work culture and lifestyle," he says. "My association with an American company in Japan further helped me embrace a unique crossroad of culture, now impossible to erase. I used to ask myself then, where does the harmony lie between the contemporary Western management practices and the technical domain expertise of a Japanese company?"
The answer, it seems, is in his hands. By protecting the rich legacy of culture and heritage, and amalgamating it with contemporary practices and learnings gathered from working across cultures, Aalok believes he is equipped to build a company that will be unique in its ability to win in the market – an organisation that he believes will be a perfect example of a truly Indian–Japanese excellence.
"I want to build a company where women have the same voice as men; a culture where innovation is democratised, it's in the corridors of the organisation rather than limited to executive floors. The power of ideas does not have to be limited from top to bottom. They need to be harnessed from the ground up."
So how does one go about creating such a culture? Transparency, meritocracy, diversity and the foundation of an open culture – these are the elements Aalok is determined to inject into NEC India.
UNLEASHING CHANGE AS A STRENGTH
Aalok's appointment at NEC india came at a time when fundamental shifts in the workplace were already in progress. Both at a leadership and a workforce level, the company has implemented policies and adapted to change with flexibility. 
Back in April 2020, when uncertainty was at its peak, the newly minted CEO had the uphill task of leading more than 6,000 employees of the 70-year-old business. At the time, organisations were forced to implement strict measures as part of a contingency plan to respond to COVID-19. Aalok encouraged his team to focus on relevant solutions, to upskill to meet the demands of the future and to put a razor-sharp focus on innovation and research and development. His unwavering optimism, strategic thinking and meaningful endeavours helped him lead from the front in bringing about a seamless collaboration among different business units and functions.
I think the new normal has stretched our ability to embrace the unknown. Even those most resistant to change have begun to accept it.
"I think the new normal has stretched our ability to embrace the unknown," he says. "Even those most resistant to change have begun to accept it, and that will only deepen. Amid all the uncertainty, one thing is sure to change: the calibration of the labour force."
Aalok believes that the current hybrid workplace culture has changed the psychology of the employee and their relationship with work. "I'm not talking about the employee's relationship with their manager, leadership or company," he explains, "but rather the employee's relationship with his or her own work."
INSPIRING LEADERSHIP IN PEOPLE
This far into the pandemic, just what that looks like is hard to define. "There are so many ways to answer that," he smiles. "One way is that different skill sets have emerged to become more critical than before. And if it's leveraged well by the organisation, it can be hugely beneficial."
Another, he says, is that people and teams seem to be adopting much more of a 'can-do' attitude. "What we've found is that everybody is ready to stretch and go beyond the job to accomplish the task more efficiently and effectively," he shares. "That shift is getting more things done much faster than ever before."
But it's access to what Aalok calls "evolutionary leadership" that has the potential to make the most impact on an employee's learning. "That runs contrary to the traditional work model, where people would get a degree, graduate and get a job," he says. "Progress is changing too, a natural desire to learn continuously to evolve and expand your skills, particularly in the fast-changing pace of the IT sector."
---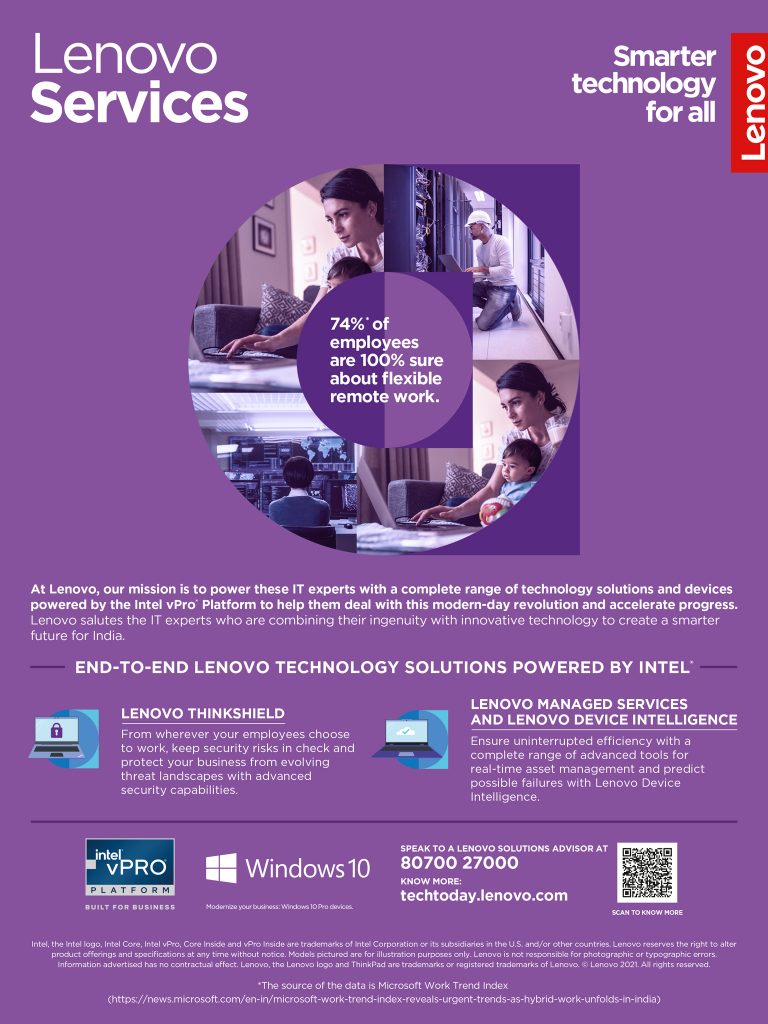 ---
Advertisement
Technical skills aside, Aalok is a big believer in the idea that vibrant and effective leadership exercised at every level is at the heart of the best companies. "At the senior-most level, we need to provide visionary leadership to drive the company's long-term future," he insists. "But even on the front lines of the organisation, employees need to provide contextual leadership – when you have sufficient data to make decisions."
Similarly, senior and middle management needs to provide situational leadership, leveraging its domain expertise and experience. "We at NEC India are heavily invested in bringing this three-dimensional leadership to life across our organisation."
Over the past year, NEC India has spent more than 84,000 hours upskilling and training its people. Part of this effort was the launch of LEAP, a new leadership academy designed to groom senior leaders and managers to become leaders of tomorrow.
"To build a participative mindset, leaders must genuinely value and respect people without any bias or discrimination," Aalok says. "Allowing people to speak openly ultimately diversifies the organisational culture."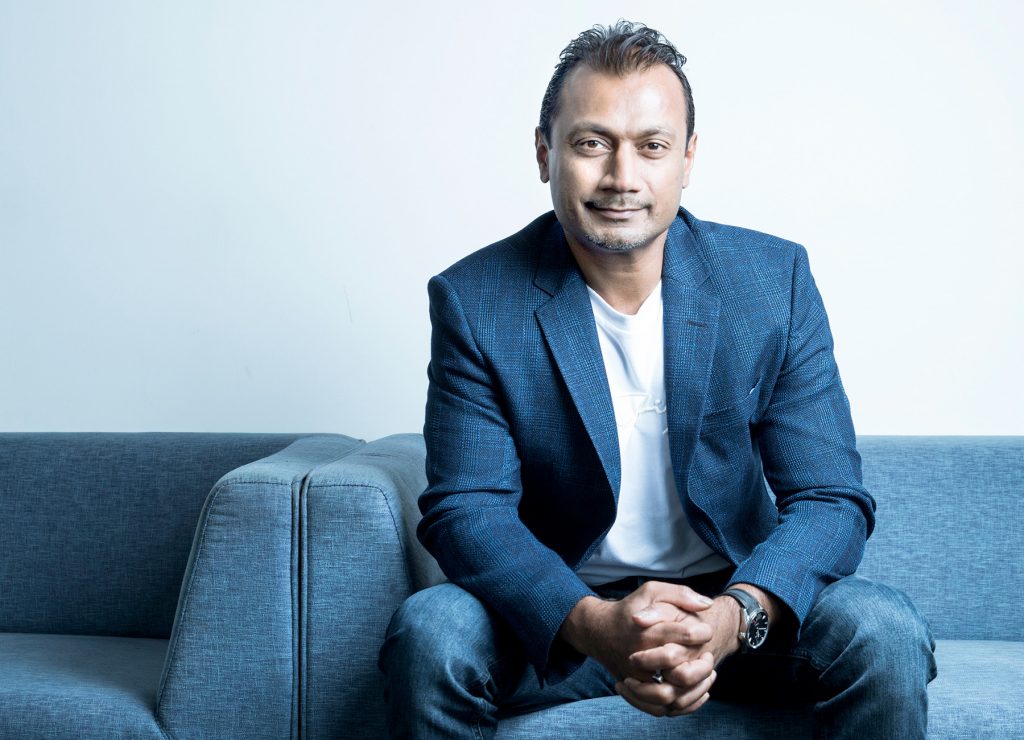 Our sense of purpose, which is orchestrating a brighter world, is not just a brand statement – it's what we wake up to every day.
PAVING THE WAY FOR GROWTH
Under Aalok's leadership, NEC India has taken centre stage and is now a serious contender across multiple sectors including telecommunications, submarine connectivity, logistics, transportation and smart manufacturing. While such results are admirable, perhaps they're simply a consequence of the environment he has created within the company.
"We're trying to create a talent pool and a workforce that takes pride in the sense of purpose they have," he says. "Our sense of purpose, which is orchestrating a brighter world, is not just a brand statement – it's what we wake up to every day."
Working at NEC India isn't simply a way to make ends meet, he says. "We come here because we fundamentally change the lives of our customers and end users. It's how we make the world brighter every day. We make society better and more productive than we found it yesterday."
And when you put it like that, it's easy to see just how NEC rose to enjoy its position among the top.