Wayne Griffiths calls himself  "a rebel with a cause". As President and CEO of the CUPRA automotive brand, he foments rebellion in the ranks of the "CUPRA Tribe", urging team members, brand ambassadors, customers and followers to cast aside conformity, to shock and provoke him, and to relentlessly pursue authenticity. His cause also includes electrifying CUPRA's entire vehicle lineup.
"I want to be the rebel in the car industry. The guy doing new stuff, challenging the conventional, not fitting in, which I don't," Wayne tells The CEO Magazine. "I have two causes. One is electrifying the company, the other is launching CUPRA."
Griffiths has been the driving force behind CUPRA, which was launched as an unconventional challenger in a changing automotive market, while "inspiring the world from Barcelona". CUPRA is part of the Volkswagen Group, meaning its vehicles share platforms with other Volkswagen offerings.
The Authentic Way
But Wayne oversaw the creation of an entirely new concept at CUPRA, which goes beyond a brand and is imbued with values like sustainability, passion, pushing the limits of performance and, above all, putting authenticity into practice. "We just love who we are and what we do," he says. "We are authentic." 
The son of a dealership owner, Wayne is a lifelong veteran of the automotive industry. He started his career in the family dealership before joining Audi in 1989, working there for 25 years with a brief interlude at SEAT. Volkswagen tapped him as SEAT's Executive Vice President of Sales and Marketing in 2016 and promoted him to President in 2020. Along the way, he helped launch CUPRA in 2018, becoming its President and CEO.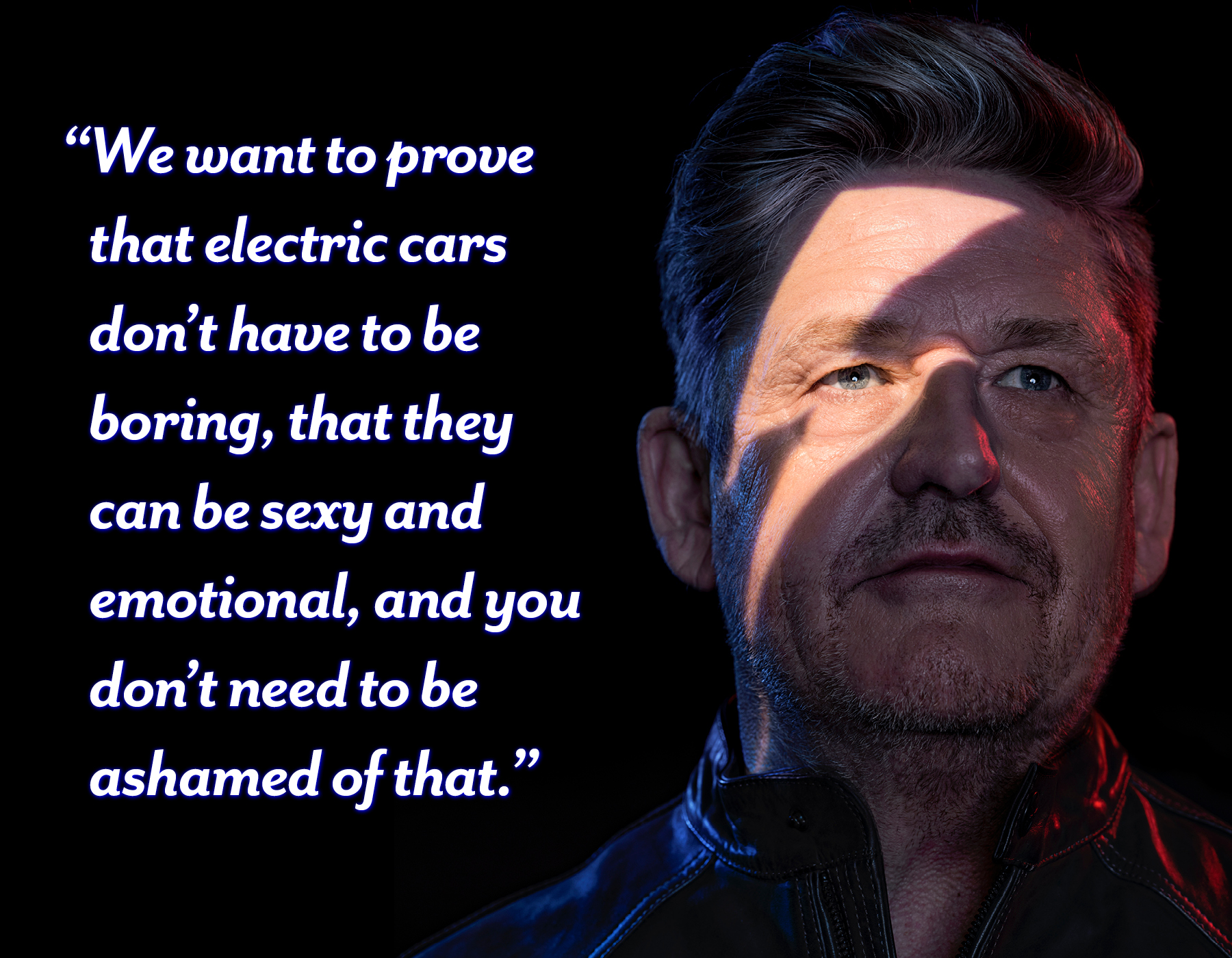 Launching CUPRA appeared an audacious decision as automakers were eliminating brands. "A lot of people thought we were crazy," Wayne recalls. "But big dreams begin with a few believers." The timing proved fortuitous for new brands, however, due to technological changes. "This step away from combustion cars to electric cars allowed a lot of new brands to enter the arena. You don't need any history or background or heritage. You can just step in."
Generational change also assisted in the creation of a new automotive division. It's a change pushed by young people looking for products reflecting their values and promising sustainability, Wayne says. The brands they embrace "also stand for something and do so in an authentic way – not for prestige, premium, luxury, money or success, and they don't show off".
Volkswagen Group boasts some of the most iconic brands in the industry, such as Lamborghini, Bentley and Porsche. "But all of those brands are heritage and prestige brands with a history and a past," Wayne says. "CUPRA is the only brand in the Volkswagen Group able to connect with the young generation." 
Standing Out From the Crowd
The future appears bright – and electrified. The brand introduced its first fully electric vehicle (EV), the CUPRA Born, in 2021. Volkswagen Group is also investing around €10 billion to transform Spain into a European EV hub. "To be sustainable in electric, we say we want to make emotional electric cars," Wayne says. "We want to prove that electric cars don't have to be boring, that they can be sexy and emotional, and you don't need to be ashamed of that."
Wayne has pursued some unconventional approaches to building CUPRA's brand. He started with authenticity, which permeates the corporate culture, marketing and even his management style. "You need to challenge your people. I mean challenge them, but then give them the space," he says. "I just tell them, 'Don't come and show me something boring or something I've seen. We need to do new stuff. Shock me. You really need to come and really provoke me. Make me say, I'm scared of doing this.' Then I know we're going to be on to some good stuff."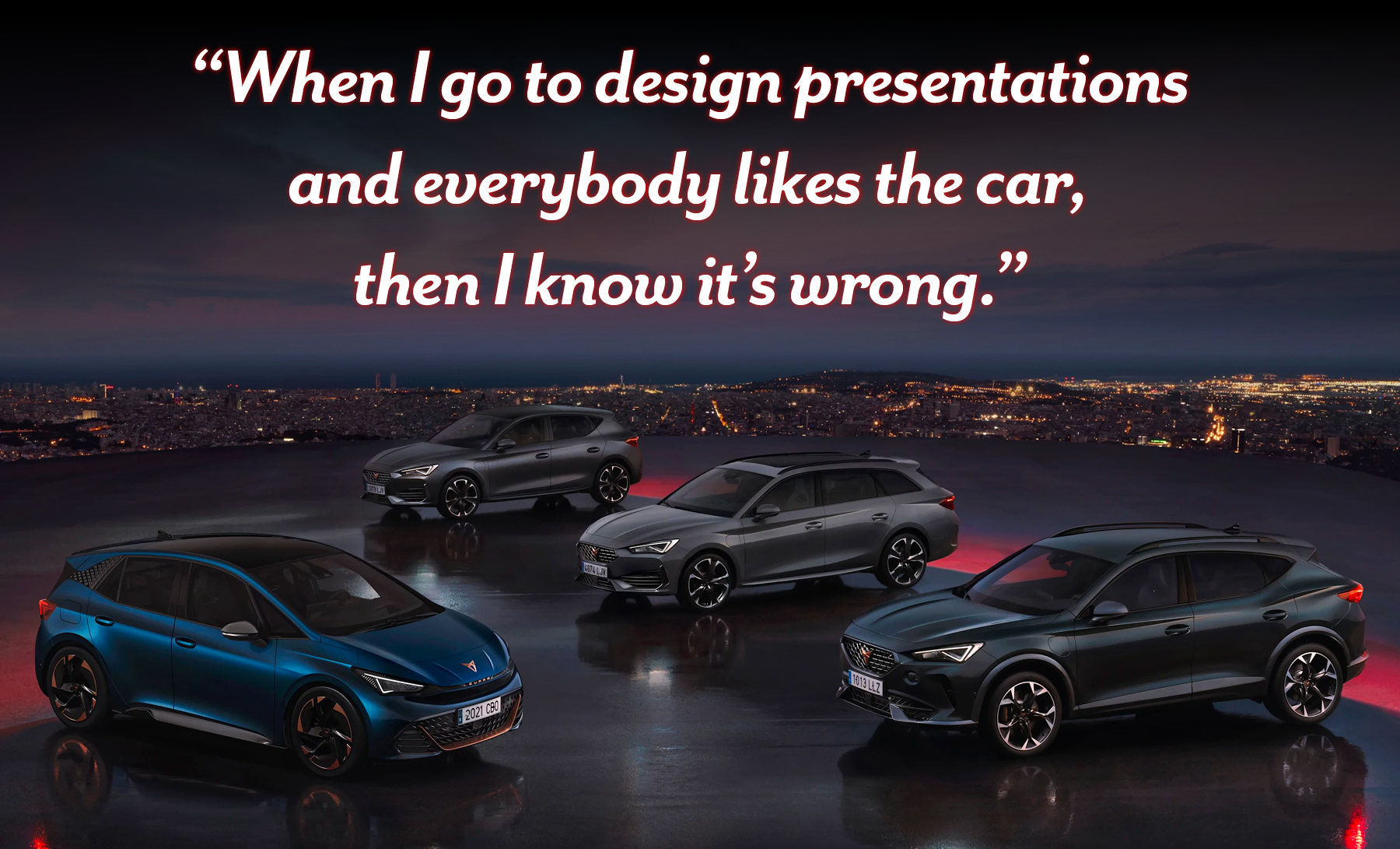 Being authentic often means being provocative with both the public and the CUPRA Tribe – and even ruffling a few feathers. "We don't want to do the cars that people like because we want to be a brand that stands out," Wayne says. "When I go to design presentations and everybody likes the car, then I know it's wrong.
"Therefore, we need to not polarise but provoke and have some people who love us. That's the authenticity thing, trying to devote to that and having a tribe of people who share those values, then you start to become authentic. Because then it's the culture of the organisation that becomes as big as the brand that you're trying to position."
CUPRA extends its commitment of authenticity to its relationships with influencers outside the company, such as actors and footballers. "They like our style, like our culture, and want to be associated with this challenger brand CUPRA. They want to be part of the CUPRA Tribe and CUPRA story," Wayne says. "We don't see our partnership with FC Barcelona as a sponsorship of a football club. We see it as a partnership with them, doing something cool together."
As he looks ahead, Wayne sees CUPRA as a brand that "continues to make great, sustainable, sexy, emotional cars for the future. But to be able to do that, you need to inspire people who share that culture and dedicate a lot of time doing that. You need to believe it. And you don't do it from the top down."