For centuries, the farmers of South Tyrol have harvested tree fruits, vinted wines and produced dairy products on small plots in alpine valleys. Walter Pardatscher's family grew apples, perhaps the Italian region's most famous crop, which are coveted across Europe and increasingly around the world.
As CEO of VOG – the Consortium of South Tyrolean Fruit Growers Cooperatives, which commercializes apples from 4,600 famers – Pardatscher attributes the region's top-quality apples to geography, along with innovation on the part of growers and the team at VOG.
"The territory is very important here," Pardatscher tells The CEO Magazine. "We live in the middle of the Alps, and in a territory where the climate is Alpine, but also Mediterranean."
Nestled on the sunny side of the Alps and tucked on the northern border with Austria – opposite the country's state of Tyrol – South Tyrol's hot days, cold nights and high altitude create the perfect conditions for growing apples, which ripen slowly and develop a crisp texture and intense flavors.
Working Together
Apple growing in the region dates to Roman times. With more than 18,000 hectares of orchards, it ranks as Europe's largest apple-growing region.
South Tyrolean apple farmers have traditionally worked small plots of land of roughly 2.5 hectares in size, according to Pardatscher, though they've been at the vanguard of sustainability by adopting technological advances and organic practices in recent decades.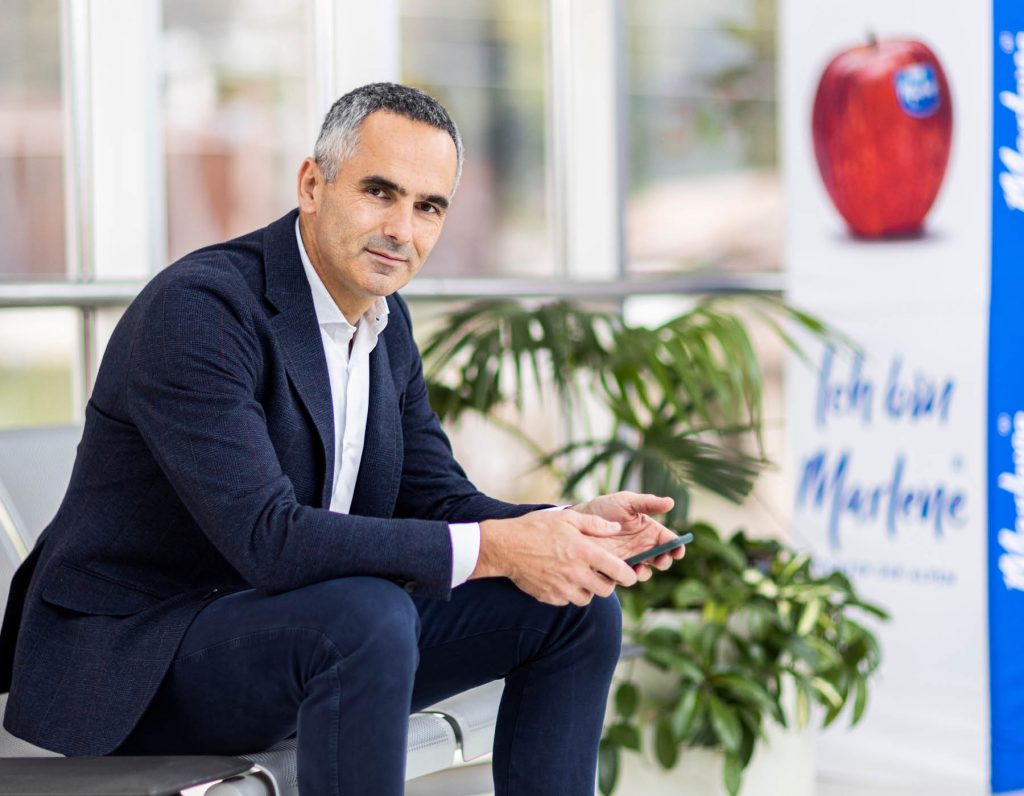 "We can guarantee the consumer a very good, high-quality and – most importantly – a healthy product."
They also have organized themselves into cooperatives to commercialize their harvests. VOG incorporates 4,600 growers, who belong to 12 cooperatives – including one founded in 1890. Its growers work a production area of nearly 11,000 hectares and harvest between 500,000 and 550,000 metric tons of fruit annually.
The cooperatives' role in ensuring the growers' economic success cannot be overstated.
"This cooperative model is important because otherwise these very small apple farms can't survive," Pardatscher says. "The aim of this joint market approach is to improve the efficiency of services, reduce costs and harmonize the quality standards of the products sent to market, so that the customers will be satisfied to an even greater extent."
Quality Assured
VOG successfully sells apples at home and abroad as the largest apple-marketing organization in Europe. But it also innovates, ensuring top-quality produce from its orchard to consumers' tables.
Every apple is treated carefully, according to VOG, which has a system of monitoring origin and quality – with every piece of fruit traceable from orchard to the shopping cart. This traceability is one of VOG's most important guarantees of quality control.
---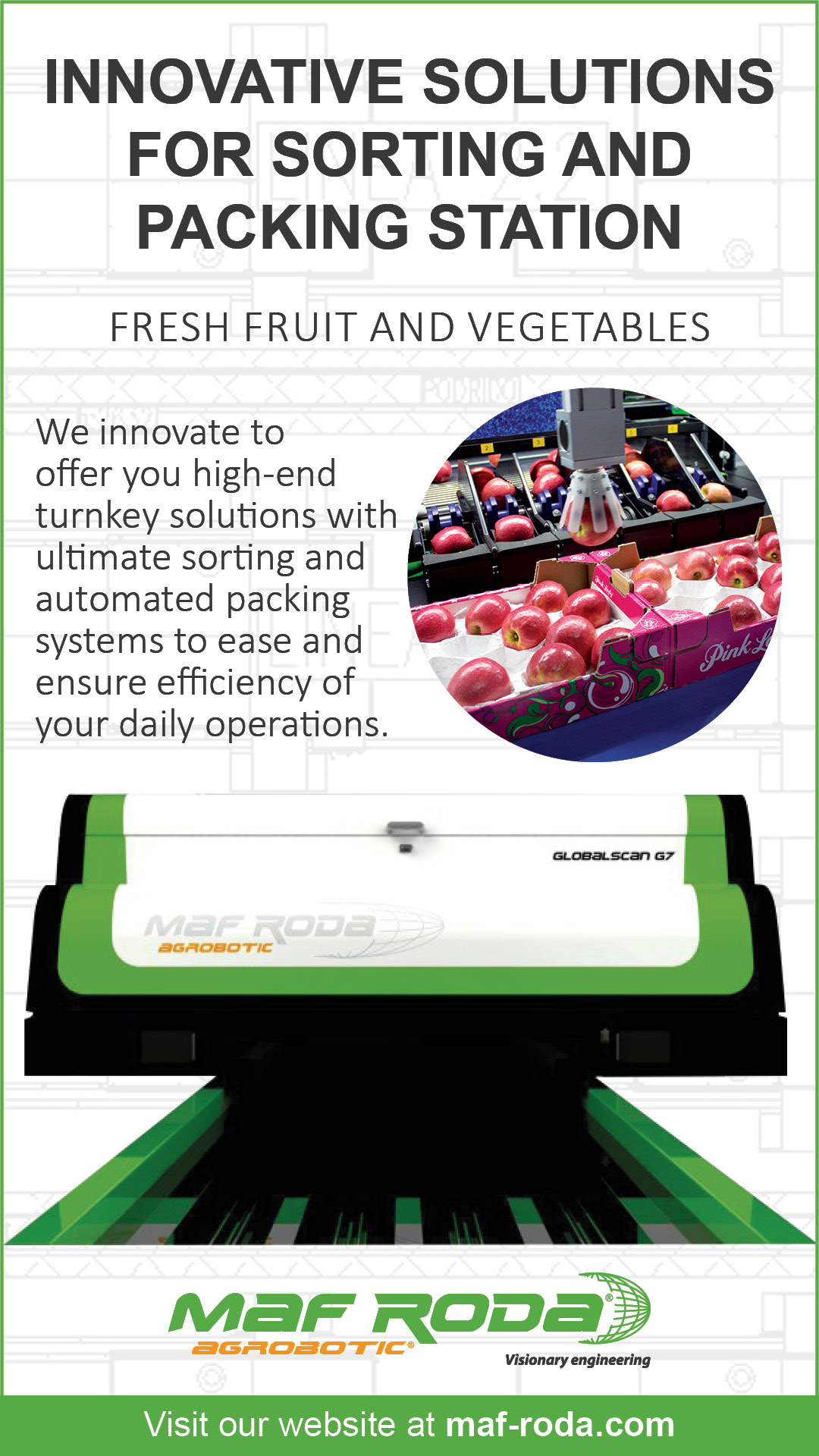 ---
Advertisement
Orchards are regularly inspected and quality controls are also ensured through evaluations in specialized laboratories, which include checking the consistency of the pulp and precise sugar measurement of the fruit.
Laboratory data is also used to determine the ideal window for picking.
"Our aim is to market high-quality, healthy and tasty apples," Pardatscher says proudly. "We can guarantee the consumer a very good, high-quality and – most importantly – a healthy product. We implement a gapless quality-management system and stringent guidelines that control harvesting, delivery and storage, sorting, packaging and dispatch."
Leaving the Comfort Zone
Pardatscher comes from a German-speaking family in South Tyrol – previously part of the Austro-Hungarian Empire but annexed to Italy in 1919. Approximately two-thirds of the population still speaks German, and South Tyrol, Italy's wealthiest province, was granted regional autonomy.
"We speak German, but it's also influenced by the Italian culture, because we are in the end Italian citizens," Pardatscher says.
Pardatscher previously served as CEO of the Autostrada del Brennero, which operates Italy's important A22 motorway. But he stayed active in the apple business as a grower and the Chair of one of VOG's cooperatives.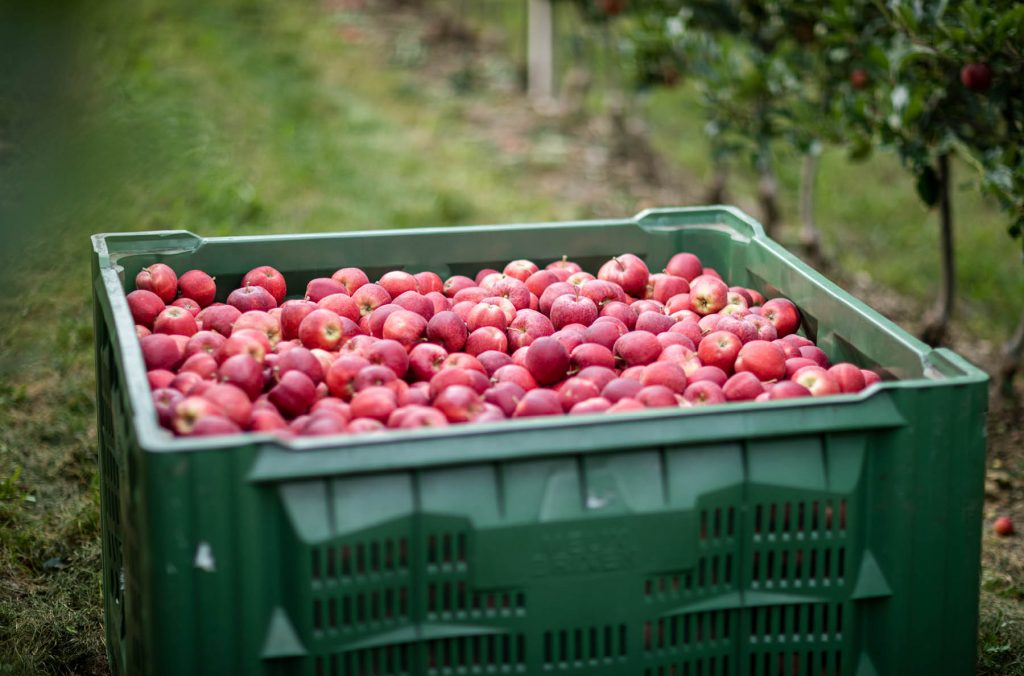 "For a CEO, it's important to guarantee that leaving our comfort zone is not a problem, but the opposite: an opportunity to learn."
In 2019 VOG's board tapped him as CEO. He inherited a strong organization, which had been led for 29 years by widely respected CEO Gerhard Dichgans.
The consortium has continued to innovate under Pardatscher's leadership, introducing new varieties of apples and pursuing new export markets.
"Sometimes it's necessary to go out of the comfort zone," he says. "And for a CEO, it's important to guarantee that leaving our comfort zone is not a problem, but the opposite: an opportunity to learn."
As a leader, he says, "I try to be a reference point for the employees and for the company, but also for the stakeholders, so that everyone feels that VOG works to guarantee their future."
An Optimistic Future
This future felt uncertain at moments during the COVID-19 pandemic, though VOG kept on picking, packing and distributing apples as agricultural firms were allowed to continue working. "Our employees felt that they could help contribute to society during a very difficult time," Pardatscher says.
The post-pandemic landscape presents challenges, however. Prices have climbed and apple consumption has decreased. "Though, this is a problem also for the economy in general," he notes.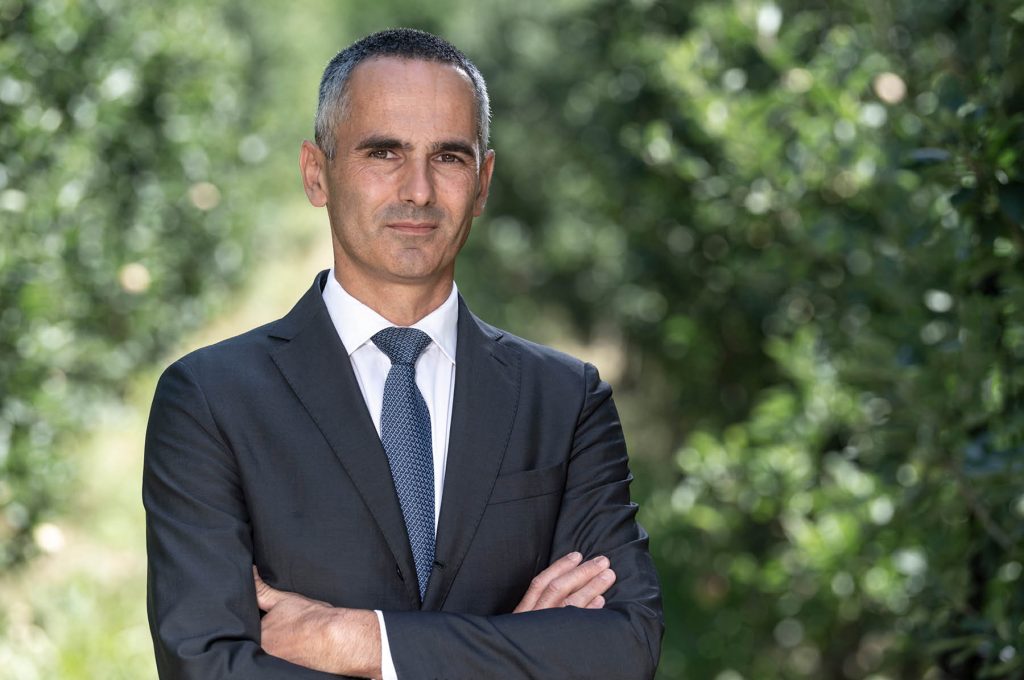 "If someone sees an apple with a logo of ours, they can be sure that it is the highest quality possible."
Still, he expresses optimism for the industry. "I am optimistic, because we have expert growers," he says. "They know what they have to do and are committed to growing apples that satisfy consumer needs today and tomorrow."
It is the origin, expertise and sustainability, resulting in a wide range of products and brands, that are the foundation of VOG and which will lead it into the future.
"If someone sees an apple with a logo of ours, they can be sure that it is the highest quality possible."