New York is renowned for its bustling cityscape that rarely sleeps, but tucked away beneath the famed High Line elevated walking path in the city's coveted Chelsea neighborhood is a brand-new private experience from Automobili Lamborghini.
Officially known as the Lamborghini Lounge New York City, the 5,400-square-foot space will serve as the Italian carmaker's flagship immersion space to showcase the brand's rich ethos and DNA. From the outside there's little indication that such a venue even exists, but for the lucky few who receive exclusive invitation-only access, they are treated to never-before-seen vehicles, Italian culinary experiences and bespoke exhibitions. The space can even be used for private meetings and events.
"We are opening the doors to a private space our customers and friends can call their own with exclusive access," said Stephan Winkelmann, President and CEO of Automobili Lamborghini.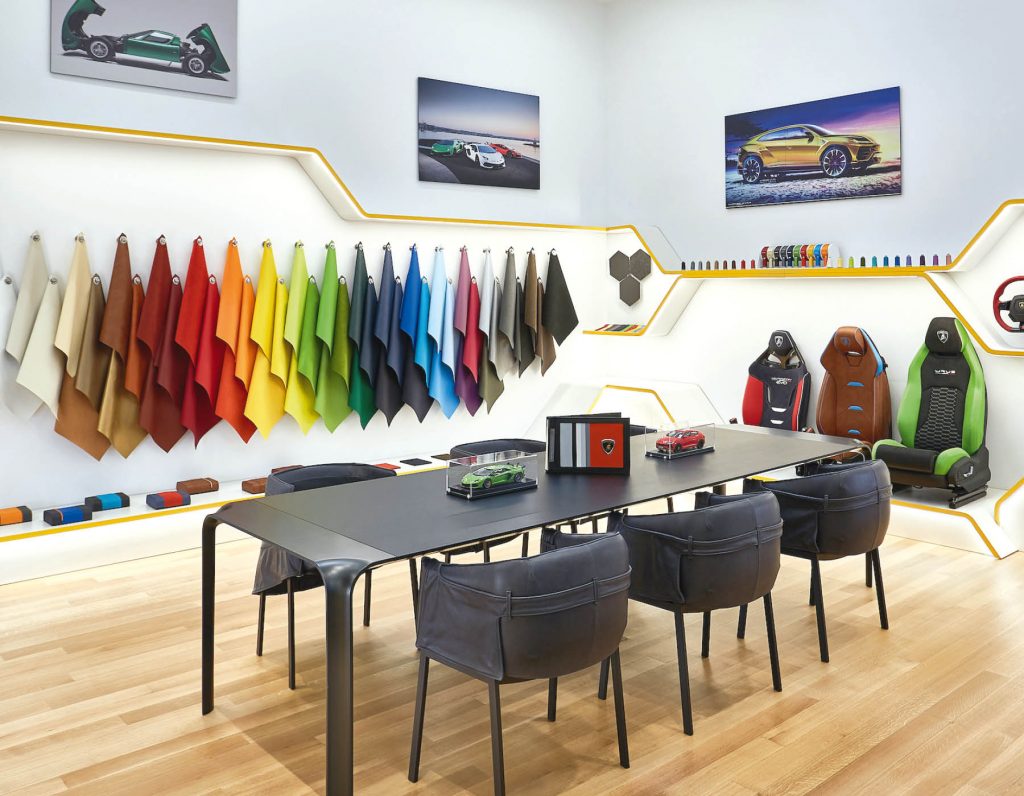 "Following the success of our Lamborghini Lounge venues across the globe, this new flagship in Manhattan will create a vibrant and personal connection to share the Lamborghini lifestyle; a true reflection of our fine Italian heritage. I look forward to visiting our Lamborghini customers and friends in New York soon."
The venue spans over two stories in a gallery layout with a variety of private spaces for guests to enjoy, and an exclusive concierge at their service. This is in tandem with an Ad Personam design studio that provides customers with the opportunity to configure their own Lamborghini vehicle with infinite color palettes and material selections.
No detail is left unturned with the Italian flair extending into the kitchen, featuring finishes by Italian luxury manufacturer La Dolce Vita and a dedicated Italian chef on hand for private hostings.
"This unique space will serve as Lamborghini's outpost in one of the world's greatest cities," explained Federico Foschini, Chief Marketing and Sales Officer of Automobili Lamborghini. "The Ad Personam studio provides an extension and personal touchpoint, which could previously only be found at our home in Sant'Agata, and we look forward to offering this and access to never-before-seen limited-edition models to VIP visitors of the Lounge NYC."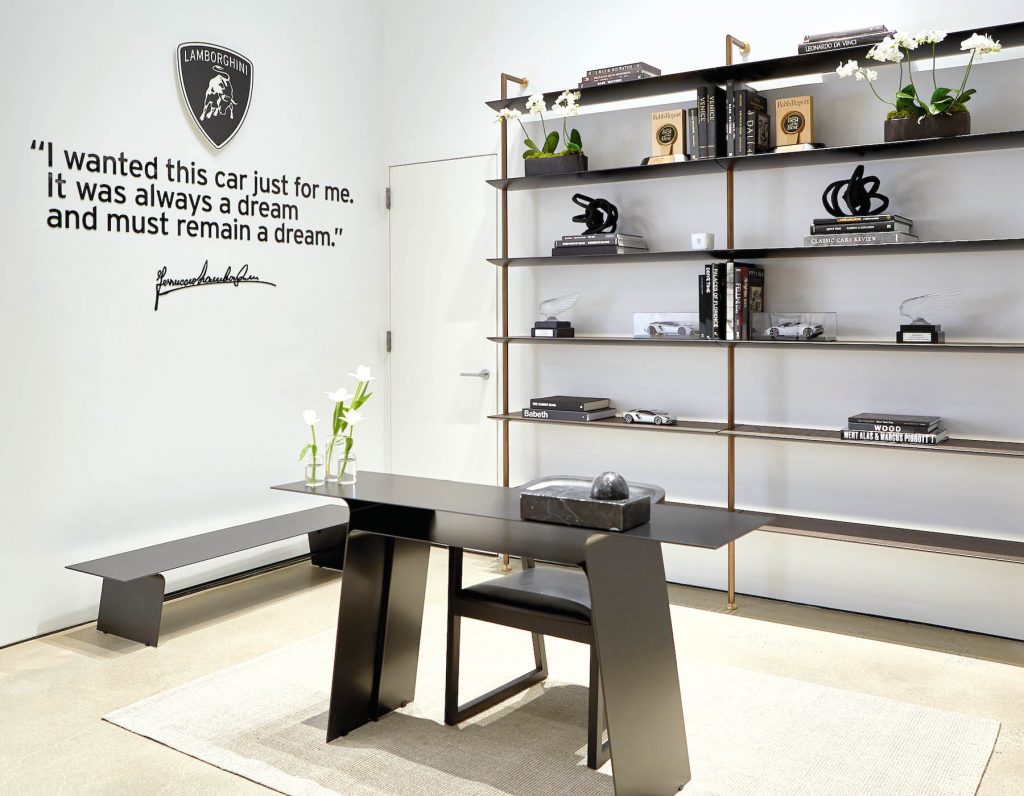 The opening of the venue showcased the Huracán Super Trofeo Omologata (STO) as a centerpiece. It's a fitting show car given that it's a limited-series road-homologated super sports car inspired by the racing heritage of Lamborghini Squadra Corse's one-make Huracán Super Trofeo EVO race series.
Guests can also expect other supporting activations within the space such as Bang & Olufsen's 3D Advanced Sound System powering the venue's audio. Other appointments include Italian furniture and interior design.
For the watchmaking aficionados, Roger Dubuis' latest timepiece – the Excalibur Huracán STO – will also make its New York premiere at the space by levitating in the awe-inspiring Gravity Window used by the watchmaker.
The exclusive Lamborghini Lounge New York City is now open by invitation only to clients and Lamborghini friends and partners.