For many people, a career is about far more than simply earning a wage or paying the bills. It gives them a purpose, enabling them to make a difference to the world they live in. This is certainly the case for Violeta Luca who, as Microsoft's General Manager Czech Republic and Slovakia, is helping to advance both countries as digital hotspots.
It's a large part of the reason that she took on the role in the first place. In January 2021, Violeta moved across from her previous position as General Manager Microsoft Romania, taking over the new post from Rudolf Urbánek.
"I made the decision to come into this new role because I'm a strong believer in the idea that we are not citizens of one country, but rather of the world," she tells The CEO Magazine. "We can utilise the skills and learning we get in one part of the world in a different geography and, of course, we can learn as well from the people there. You get an enrichment of your development, but you also get to contribute. You can have a higher impact beyond your home country."
But for Violeta, her reason for showing up every day goes far deeper than this. "The underlying motivator for me is really the ability to make a positive impact in the environment I'm working in. This is very important for me," she says. "I'm really privileged to be working for Microsoft because the level of our purpose and our value proposition is very broad.
"Our company is part of a broader mission to address major societal challenges we have and to build more inclusive communities because the purpose is not to leave anyone behind with this digital transformation."
In 2020, as the world adjusted to the new realities of COVID-19, Microsoft CEO Satya Nadella famously said the company had seen two years' worth of digital transformation in two months. And Violeta firmly believes that the changes implemented during the pandemic period are here to stay.
"Technology is more of a driving force today than it was two years ago," she says. "What we have learned is that we may not have a crystal ball to know what's ahead of us, but we know that by having strong digital skills, by having access to tools and resources, tech resources, companies are more resilient and more sustainable in the long run.
"We actually see both Czech Republic and Slovakia have huge potential to become bigger exporters of innovation," she says. "Places where growth is inclusive and where we can really reach the next level as economies. And at Microsoft, we are grateful to be able to support people, businesses and countries at large to recover and reimagine their journeys towards growth, where entrepreneurs realise their ambition and people can live a better life."
At Microsoft, we are grateful to be able to support people, businesses and countries at large to recover and reimagine their journeys towards growth.
Microsoft's global mission to empower every person and organisation on the planet to achieve more is entirely relevant in the Czech Republic and Slovakia, according to Violeta. "Although most Czech and Slovak employees work in the service sector, industry is the engine driving the Czech and Slovak economy," she explains.
"And when compared to the rest of EU countries, Slovakia is one of the most industrial countries – almost one-third of Slovaks are working in industry." Only the neighbouring Czech Republic has more employees in industry at roughly 37 per cent, she adds, referring to recent research.
"In the Czech Republic, 37 per cent of the economy and employment is driven by industry. We believe that in order to accelerate innovation, digital transformation and automation, we would need to perform better in mainstreaming digital technology – such as Cloud, IoT and AI – across the industries, having ICT specialists and the latest skills to effectively leverage and deploy advanced technologies at scale," Violeta says. "This would be key to enable firms to accelerate digital transformation, be more competitive and ultimately grow."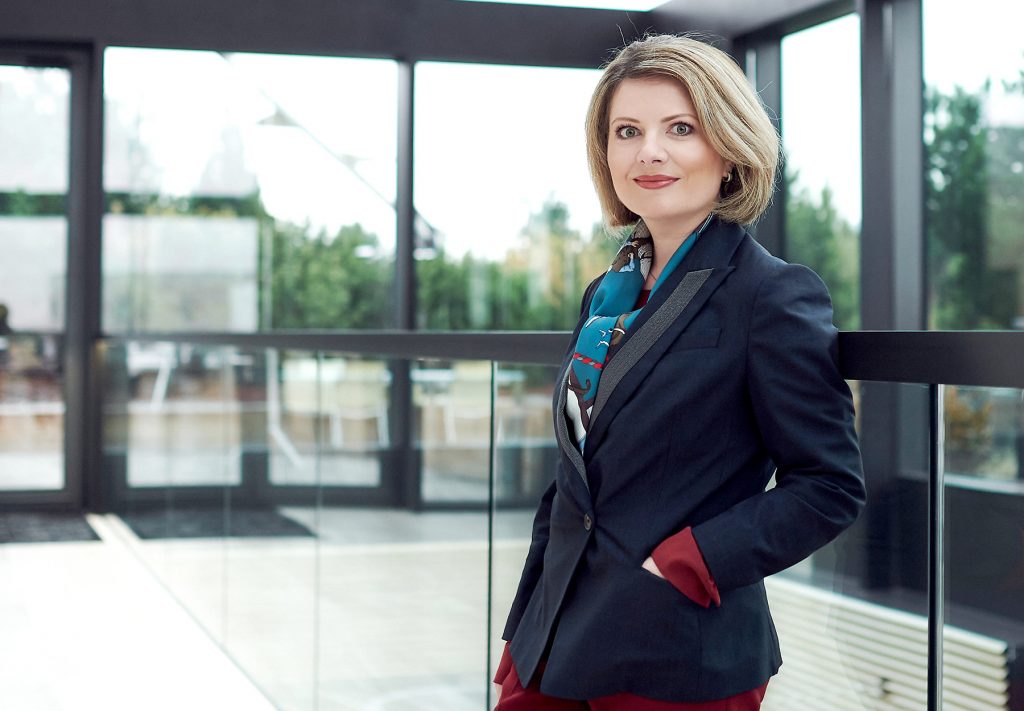 And on the other hand, she is confident that Microsoft is the perfect partner to help its customers to really upskill and re-skill their workforces. "My experience, strong data points and structural changes that have happened within society make me a strong believer that re-skilling will play a very important role in both the Czech Republic and Slovakia," Violeta shares. "I'm proud and grateful that we're committed to helping our customers and partners to upskill their workforce to grow and succeed in the digital future world. We're supporting small businesses to digitise, helping them to become more productive and more scalable."
The beauty of today's cloud technologies, she says, is that they democratise access to complex tools. "In the past these were more accessible for big enterprises, not necessarily smaller businesses."
Microsoft also works within local communities to help ensure everyone can benefit from the digital transformation taking place. For example, in the Czech Republic, it has teamed up with an organisation called Czechitas to offer regular courses and specialised curricula to help women upskill and have more of an impact in technology and society at large.
"We also have a strong student training centre in these countries, which help students to grow their skills and complete their studies," Violeta shares. "We try to support communities beyond just digital skills."