Vikram Sinha arrived in Indonesia in early 2019 with a mandate for change. The opportunity before him was with Indosat Ooredoo, one of the country's leading telecommunications companies. Subscriber numbers had dropped dramatically and Sinha was tasked with turning the situation around.
"The year 2018 had been a catastrophic year for Indosat," he tells The CEO Magazine. "To be honest, the size of the operation and the size of the country made me nervous. But once I commit to something, I don't look back."
A 20-year veteran of multiple industries, Sinha had previously worked across Asia and Africa with Coca-Cola, Bharti Airtel and Ooredoo Group, among others.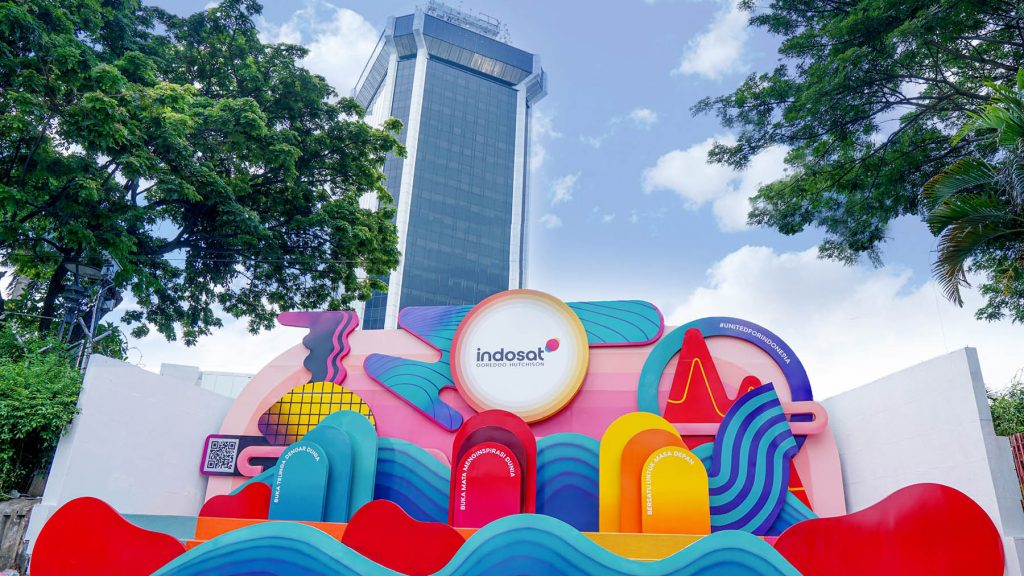 "I believe this is a decade of collaboration."
Aware of his talents, Ooredoo Group sent Sinha to Indonesia, its biggest market, to become COO. While it appeared to be an uphill battle, Sinha was able to draw confidence from certain elements of the situation.
"I saw the opportunities within the country immediately," he says. "And I saw the power of the Indosat brand, which was incredible. I started my career at Coca-Cola, so I understand the value of a brand. It takes a lot of time to build."
Wins and Losses
Sinha's first 100 days were a mixed bag, with wins and losses coming in equal measure.
"The challenges were more internal than anything else," he says. "Leadership had changed too frequently and stability was needed. But during that time, I visited close to 12 cities, from small places like Padang to big cities such as Surabaya."
His time traveling the country suggested there were more opportunities to be achieved, just as there was more to be discovered in Indonesia than in just the major cities. "Everyone talks about Jakarta," he says. "Indonesia is not Jakarta and it's not Bali. The country is more than that, it is a very big country."
Four years later, the company is in a better place. "We've consistently delivered revenue growth of up to seven times what it was when I started," he claims.
---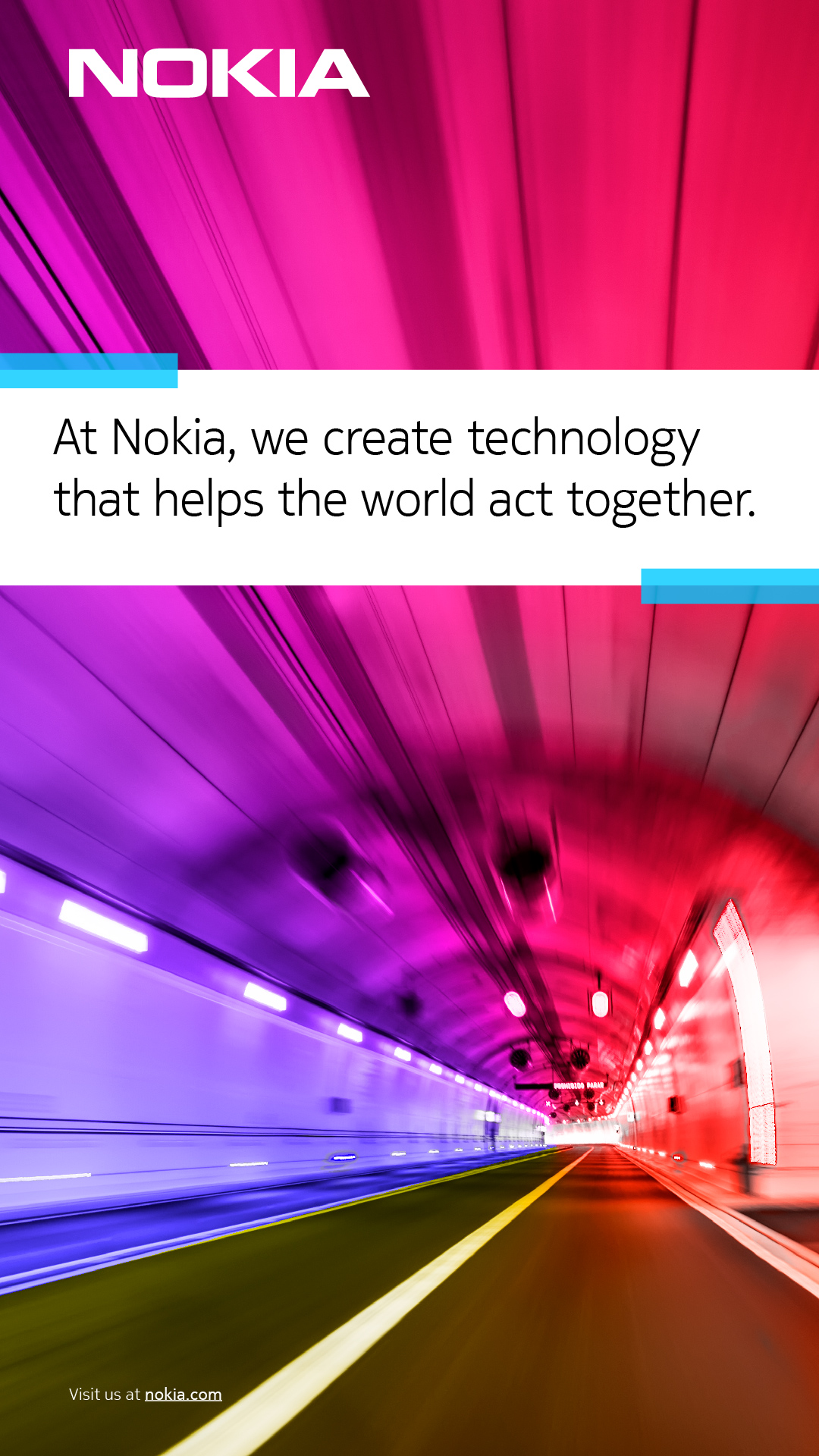 "We look forward to supporting Indosat Ooredoo Hutchison in expanding its coverage and preparing the network for 5G services. Nokia's AirScale 5G-ready portfolio will help Indosat Ooredoo Hutchison launch the next generation of services while helping to lower operating costs." – Danabalan Amirthalingam, Head of Customer Team for Indosat Ooredoo Hutchison, Nokia
---
Advertisement
The COVID-19 pandemic hit Indonesia during Sinha's tenure, which made a tough job even more difficult. Ever the optimist, he says it was a matter of changing mindsets.
"I realize that Indosat is a powerful brand that has impacted the life of Indonesians for more than 50 years," he explains.
The main opportunity Sinha could see was a chance to serve the country during its time of need.
"Telecom as a sector had a big role to play as it needed to deliver strong connectivity," he says. "Our analysts were worried about supply chain and logistics, but my team was committed to serving the community. It became our driving force."
By weathering the disruptions brought on by the pandemic in such a way, it put Indosat on firmer ground. Just as well, too, for an even bigger change was waiting just around the corner.
"From there, we entered into the merger," Sinha says.
That merger was a combination of two big telcos of Indonesia, Indosat Ooredoo and Hutchison 3 Indonesia under two global shareholders OG & CKH.
At the same time, Sinha went from COO to President Director and CEO.
"I was honored," he says. "Everyone is talking about Indonesia being the digital powerhouse of South-East Asia. The G20 Summit was a wake-up call for Western leaders about the potential of this country. When they were here for that event, they saw it all firsthand, and it was incredible."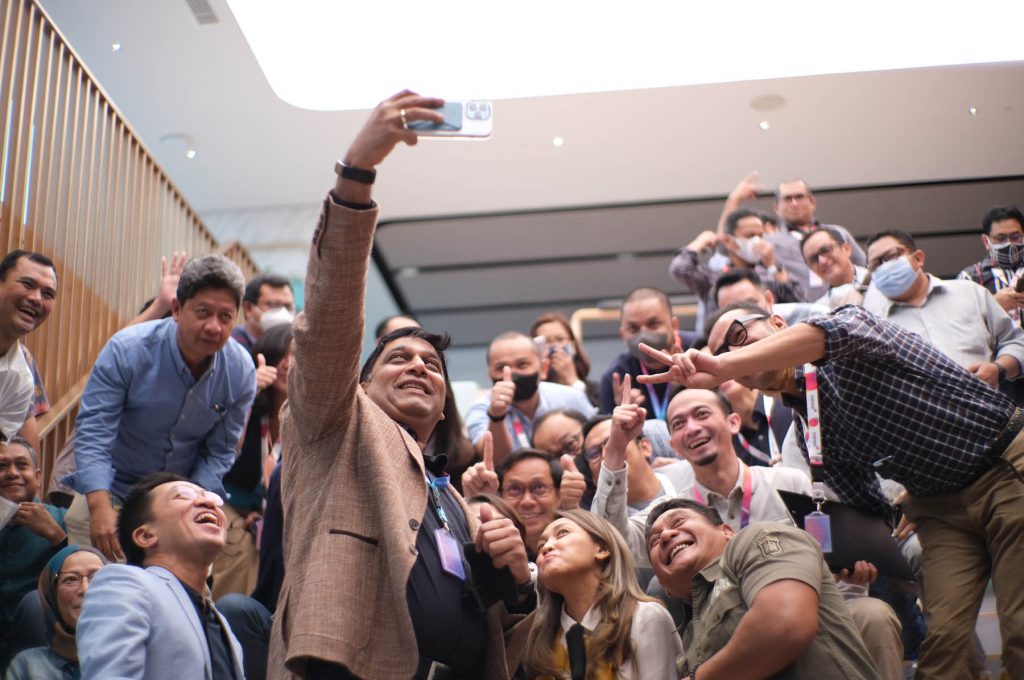 "Everyone's talking about Indonesia being the digital powerhouse of South-East Asia."
The merger only served to improve that potential by providing Indosat with the scale and muscle to turn a new corner.
"I believe this is a decade of collaboration," Sinha says. "We can collaborate for bigger purposes. We can collaborate to ensure we unlock the full potential of digital Indonesia. We can collaborate to not just connect to, but empower the people of Indonesia."
Such an outlook is in line with the Indonesian philosophy of gotong royong (mutual collaboration), which has become Sinha's guiding principle in continuously collaborating with partners.
"It is a philosophy to get everyone along in the journey, in the spirit of a win-win collaboration," he says.
Many strategic partners have jumped on board, adding further strength to Indosat's position.
"We want to create upsides with our partners, not from our partners," he says. "This is very close to my heart. I don't allow anyone in my organization to use the words 'vendor' or 'supplier.' These are old schools of thought. We only talk about partners."
Those partners, from Huawei to Google and Nokia, share Sinha's vision.
"It's the only way to go because it gives you a head start," he says. "We all want a healthy telecom sector. It has to be sustainable for everyone."
That means working with the right partners to innovate across every silo in the sector.
"We're building in the SME marketplace, we're building on IoT, we're looking at Industry 4.0 and 5G is getting more serious," he says. "It's a fighting time ahead."
Beat Yesterday
Sinha says it is Indosat's combined vision and sense of scale that will allow the company – and the industry as a whole – to continue to improve.
"I'm a very strong believer that you need to continually do better," he says. "One of our mantras is 'Beat Yesterday.'"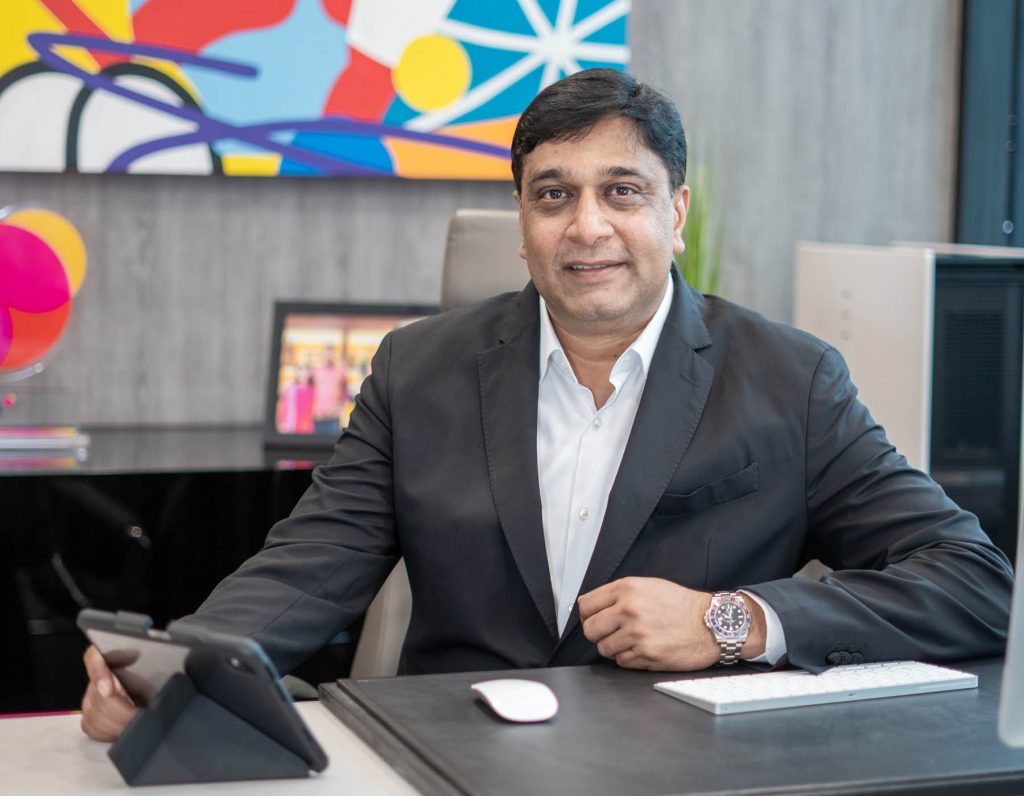 Not that such dicta come from on high without humility.
"You can only demand what you demonstrate," Sinha says. "It's important to listen, and as a global citizen I'm always listening and learning. Some people put their egos before the company's objectives, but you have to detach yourself and take in the world around you."
Four years into his challenge, Sinha is well on the way to his ultimate goal of empowering 275 million Indonesians as he plays the infinite game.
"I keep talking about it, especially when it comes to digital. Look at the demographics, look at the whole digital ecosystem," he says. "Indonesia is the country to be in."