You'll find a team of baristas at the center of any specialty coffee house, pulling shots of espresso, foaming milk for hot drinks and engaging customers.
Venon Tian, COO of ZUS Coffee, considers baristas the 'heart' of his chain of Malaysian coffee houses. He urges all team members to "have a heart of a barista", and has made the concept a key component of the company culture.
"As a barista, it's not just about making a good cup of coffee," he tells The CEO Magazine.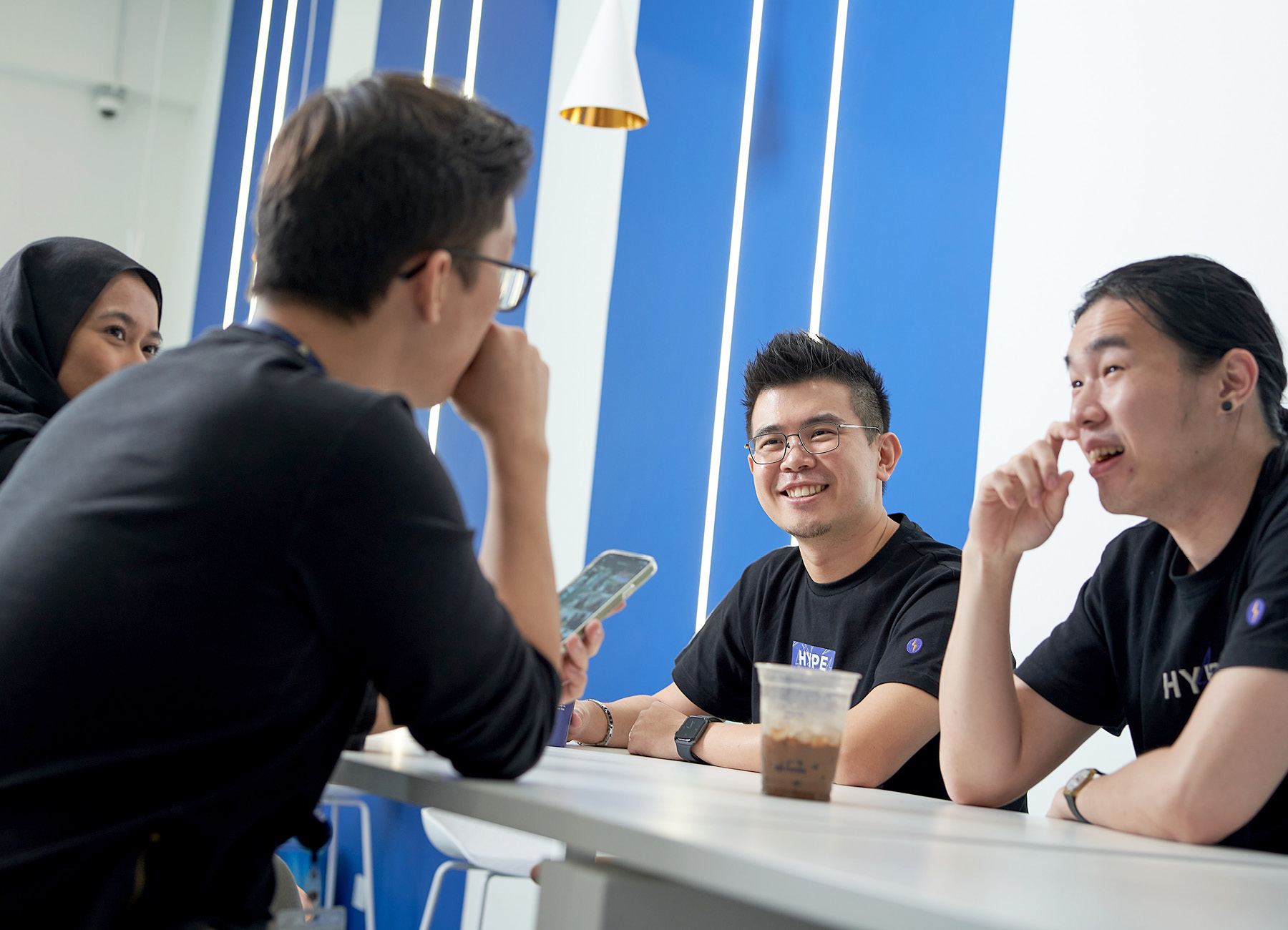 "If you are standing in the position of a barista, having the heart of a barista, you would know what is relevant to the customer."
"Baristas usually have that attitude, that charisma, where you make a good cup of coffee and then, wow, make latte art. But I don't think that's the key," Tian explains. "Having the heart of a barista means, besides knowing how to make a good cup of coffee, you need to make sure that your customer walks out with a smile.
"We really want our baristas, we want our store managers, we want people from HQ to consistently remind themselves that they need to have a heart of a barista."
This principle has guided ZUS Coffee in its rapid expansion across Malaysia. The company was founded in 2019 has opened more than 150 outlets in barely three years, while winning customers with its top-quality coffee, creative specialty drinks and chic decor.
Heart of a Barista
Having the "heart of a barista" means putting people first – both staff and customers – according to Tian. He points to the company name as proof of the importance of people, writing in a recent LinkedIn post: "ZUS = Zeal + US."
"Without 'us' (our people), we could never be where we are at now and could never grow to where we want to be," he says.
Tian has ambitious plans for ZUS Coffee, which include challenging the big foreign brands dominating Malaysia's coffee market.
"We look up to well-known brands," he reveals. "I think the market is big enough in that sense where we work together to educate the market in terms of coffee knowledge and ultimately make coffee accessible to everyone."
Challenging the international brands requires building a strong foundation – a key component of which is consistency, according to Tian. It's no small feat with a product like coffee.
---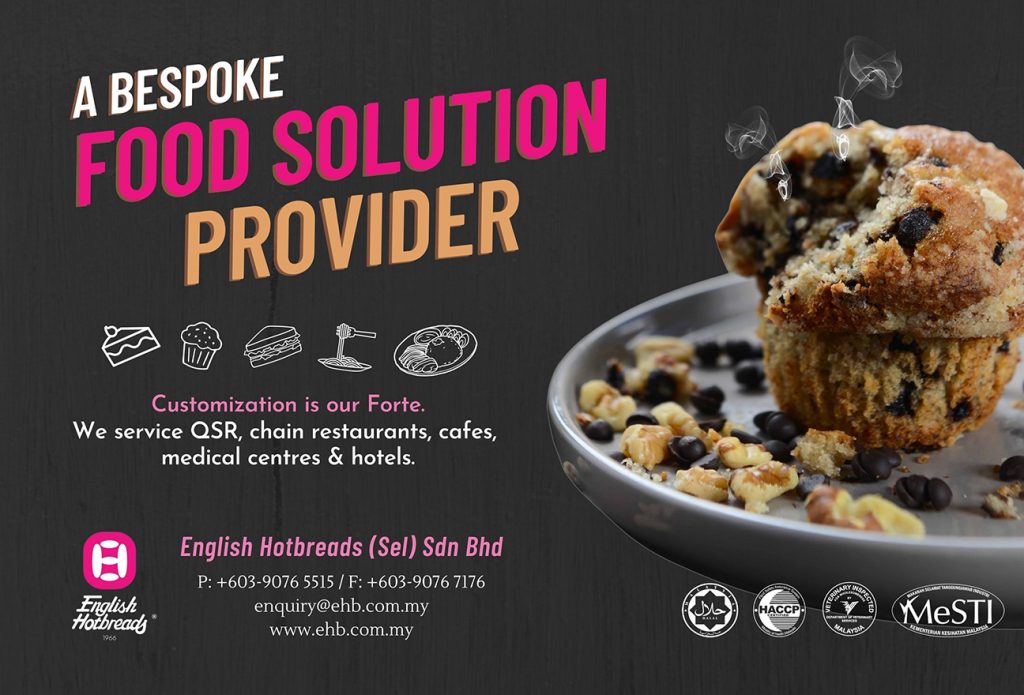 "English Hotbreads appreciates the synergistic business partnership with ZUS Coffee that has grown and matured over time. The ZUS Coffee team is very dynamic and open to ideas. We are committed to future growth with it as the valued business partner." – Dato' Kevin Yong, Chairman, English Hotbreads
---
Advertisement
"Coffee requires a fair bit of technique," he points out. "So we're investing to train our baristas well. At the same time, we're producing consistently good quality coffee."
Tian and the Founders of ZUS Coffee seem unlikely champions in the coffee business. Most people in the company did not boast vast food and beverage industry experience before joining ZUS Coffee.
Tian himself graduated from law school and worked in technology – founding eziPOD, a laundry service using lockers for customers to leave and retrieve their garments. But he joined ZUS Coffee in December 2020 as COO to take a leadership role and help scale the business.
The presence of so many people from outside the industry brings fresh thinking and a willingness to innovate.
"Why do we hire people from different industries?" he asks. "When you have a different background, that will mean you run things differently."
A Coffee Tech Company
ZUS Coffee has innovated through technology – with Tian calling it, "a coffee tech company". The company has digitized its operations and had an app ready for pickup and delivery right from the start. The ethos "heart of a barista" proved imperative for success with the app, which has been downloaded more in Malaysia than some popular food-delivery apps.
"If you are standing in the position of a barista, having the heart of a barista, you would know what is relevant to the customer," Tian says.
"That's our strength: we fill in whatever the traditional brick and mortar business has been doing and then put in newer age technologies and also optimizations or digitalizations in terms of the entire process."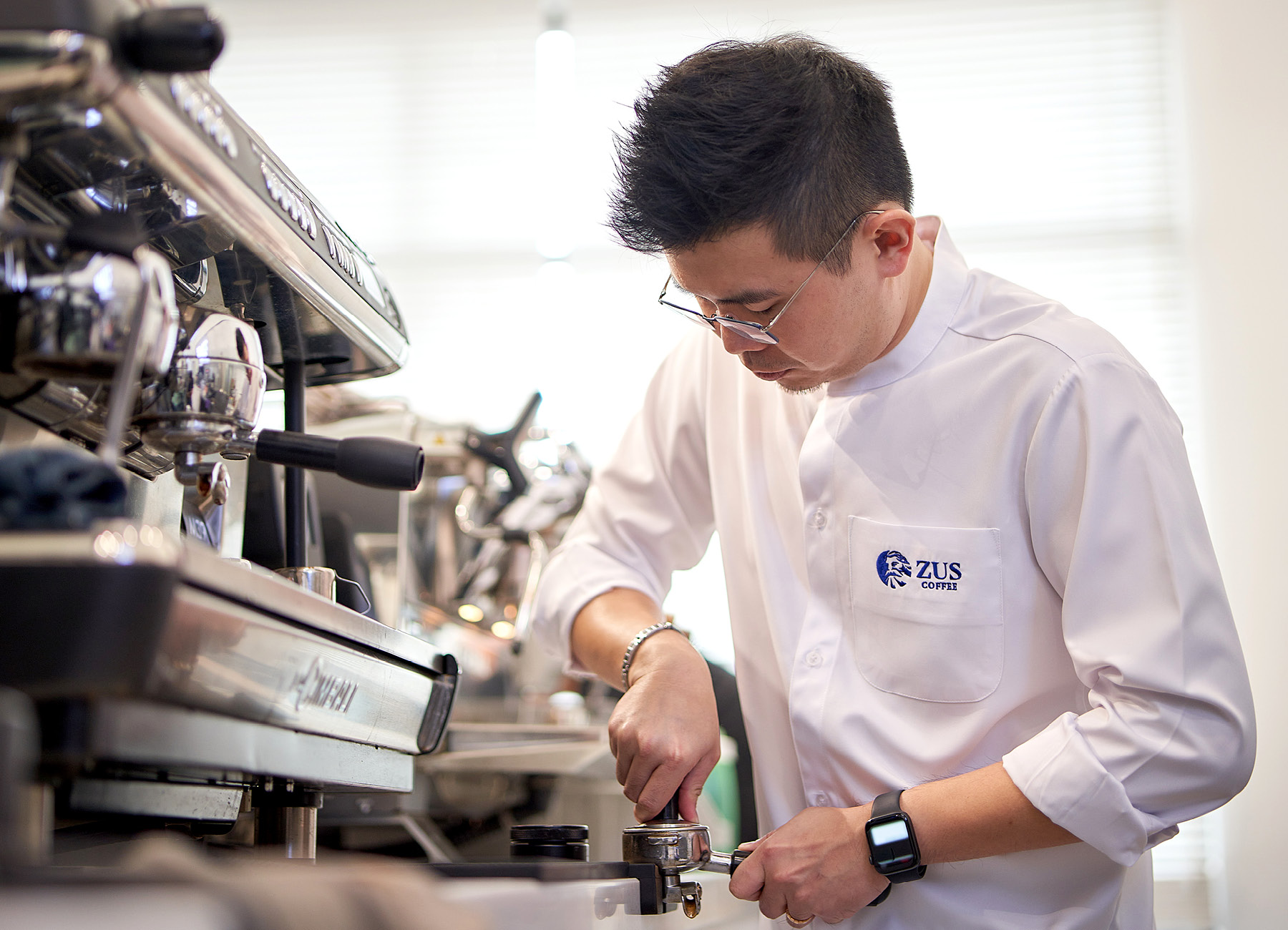 "We're producing consistently good quality coffee."
The strategy showed its importance during the pandemic as ZUS Coffee grew at an impressive rate. The pandemic also proved fortuitous in forging relationships with suppliers, Tian says, since other companies were willing to take a chance on a start-up in order maintain their market share.
Another advantage for ZUS coffee has been the willingness of Malaysians to bet on a homegrown brand being built by promising young leaders.
"Established suppliers always want to give opportunity to the next generation," Tian explains. "They have been very supportive in helping us grow and want to see us successful. Hopefully we'll be able to surpass the bigger boys in town soon and be something for Malaysians to be proud of as well."