DALL-E OPENED UP
OpenAI has released its text-to-image system DALL-E 2 to the public, scrapping the waiting list and allowing anyone to sign up and access the AI art generator.
Unveiled in January 2021, DALL-E has the ability to turn any text description into a unique image. While impressive – and substantially funded by Microsoft – experts quickly noted the risks of it being used for harm, such as the creation of non-consensual nudes and photorealistic images that could be used to spread propaganda, misinformation and perpetuate bias.
In a blog post released by OpenAI in September announcing the program will be made accessible to everyone, the company stated it had made improvements to its safety systems, which will offset potential harms as it is made accessible. However, it has been criticized as overly restrictive and clumsy.
"In the past months, we have made our filters more robust at rejecting attempts to generate sexual, violent and other content that violates our content policy, and building new detection and response techniques to stop misuse," OpenAI said in the post.
Anyone who signs up to DALL-E will receive 50 credits for free, as well as an additional 15 each following month, with each credit able to be used to generate a single image or variation of an image. Additional credits can be bought in blocks of 115 for US$15. 
---

BMW Group has announced plans to launch vehicles that feature entirely vegan interiors in 2023.
While the Group has been offering fabric alternatives to leather for some time, this is the first time a leather-like substitute has been made possible for the most important interface between the driver and vehicle: the steering wheel.
Replacing leather used for steering wheels with this new innovative bio-based material reduces CO2 emissions produced along the value chain by approximately 85 per cent, while still fulfilling the demanding criteria for this surface when it comes to feel, premium appearance and wear resistance.
"With a steering wheel made from a high-quality vegan surface material, we are fulfilling the wishes of our customers who do not want to make any compromises in terms of look, feel and functionality," Uwe Köhler, Head of Development Body, Exterior Trim, Interior at BMW Group said in a press release.
"The innovative material withstands wear and tear caused by abrasion, perspiration and moisture, and has all the desirable properties of leather."
Fully vegan interiors will be available for both BMW and MINI models.
---

---

Australian tech-based startup GVDP has built the world's most advanced deployable software system that assists with interactions between first responders and vulnerable persons.
Created by advocate and Founder of Spectrum Support Katherine Peereboom, the GVDP system includes a broad range of wearable devices that are capable of providing first responders with real-time, in-the-field access to crucial information regarding the at-risk patient.
Through two standalone applications, the First Responders App and the General User App, the technology allows individuals, carers, first responders and enterprises access to voluntarily shared data to help save lives on a global scale.
"The GVDP will save lives and assist first responders and other service providers to engage with disabled and vulnerable people in a more informed and safer way," Peereboom said.
The startup is backed by Microsoft and SoftwareOne, and has begun its launch in Australia and the United States.
---

Researchers have used machine learning to measure the amount of 'free residual chlorine' in water to determine whether it is safe to drink.
When in water, chlorine is able to help destroy bacteria and viruses that are responsible for infectious disease outbreaks in refugee camps and settlements. The United States' Centers for Disease Control and Prevention has stated that the amount of free residual chlorine in water is an effective measurement of how safe it is to drink.
And while .007 grain per 1.05 liquid quarts is enough to ensure the quality of water in piped distribution networks, according to the study, people in refugee settlements typically depend on water drawn from public taps that are then stored in containers – increasing the possibility of re-contaminating the water.
"To prevent outbreaks in refugee and internally displaced person settlements, drinking water needs to be protected against pathogenic re-contamination until the end of the household storage period, when the final cup is consumed," the researchers explained.
The team was able to study the drinking water in two refugee camps, in both Bangladesh and Tanzania, and create innovate machine learning models to forecast whether there will be adequate levels of chlorine to ensure its safety.
---

---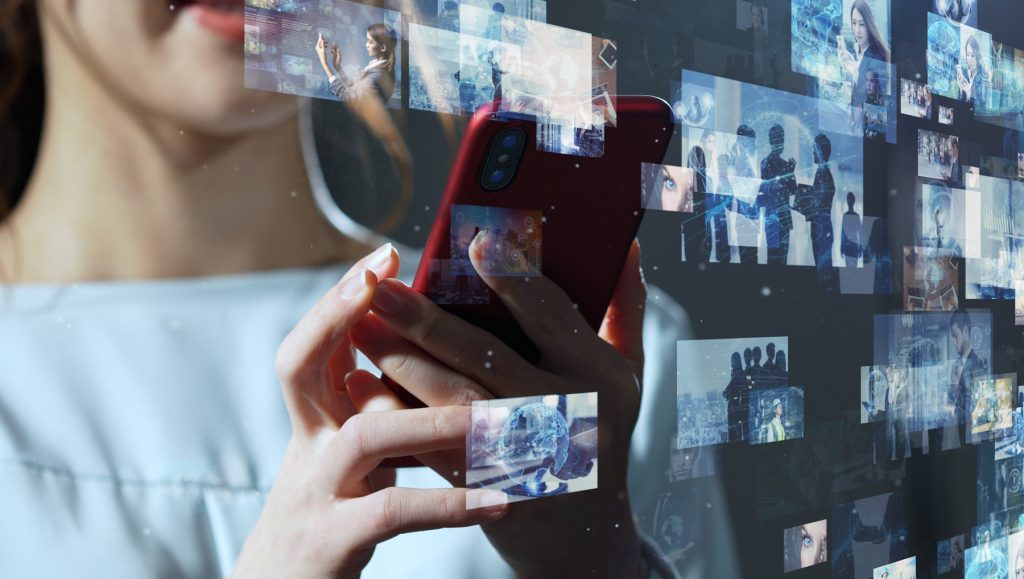 Top 10 Instagrammable Tech Headquarters
Revolent, a leading tech talent creation speciality, has announced which tech companies from around the world boast the most Instagrammable headquarters.
The use of hashtags associated with the headquarters of the top 50 tech companies by market capital was studied and Facebook's headquarters at 1 Hacker Way was found to be the most shareable, followed by Google and Apple.
Eight out of the top 10 are located in the United States.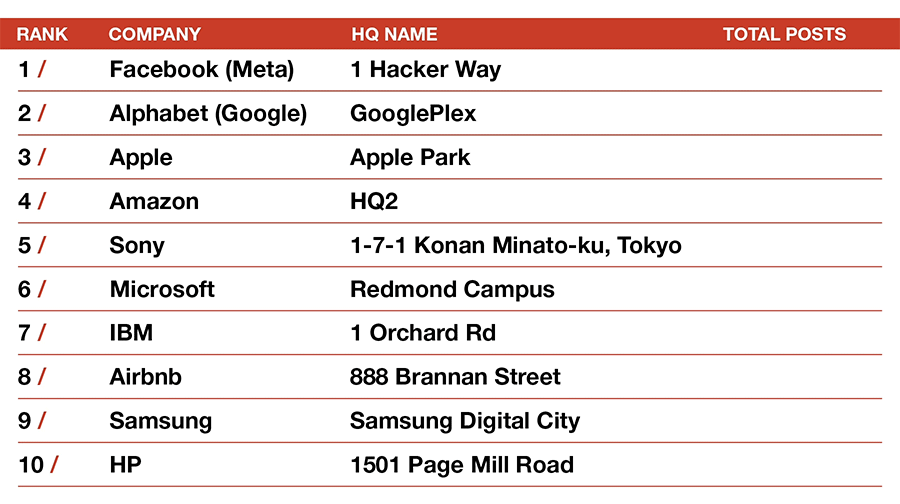 ---
Related Articles