Our lives are becoming increasingly electrified with electronic components vital to power the trend. Senior Vice President Global Sales Alex Schenkel explains how Kyocera AVX is working hard to cater to this growing demand.
The global general electronic components industry is experiencing a period of unprecedented demand, with the market expected to reach US$805.88 billion by 2026, according to forecasts. That soaring demand is great news for components manufacturer Kyocera AVX, which has set out ambitious targets to ensure it fully capitalizes on the opportunity at hand, according to Senior Vice President Global Sales Alex Schenkel.
"The reason for the growth is really the continuous electrification of many household items like your smart home, smart devices, smart medical devices, phones – everything nowadays has much more electronic content," he tells The CEO Magazine. "There is a tremendous increase in data, which is sent around the world and needs a lot of server space, a lot of high-end equipment, which all uses very, very specific electronic components to enable such kinds of data movement."
The pandemic has hastened the spike in demand, according to Alex. Video calling, which absorbs a great deal of electronic components, although available before the pandemic, was only used by a few. But during the lockdown restrictions, it became commonplace and continues to play an important role in the new hybrid work set-up that is fast becoming the norm.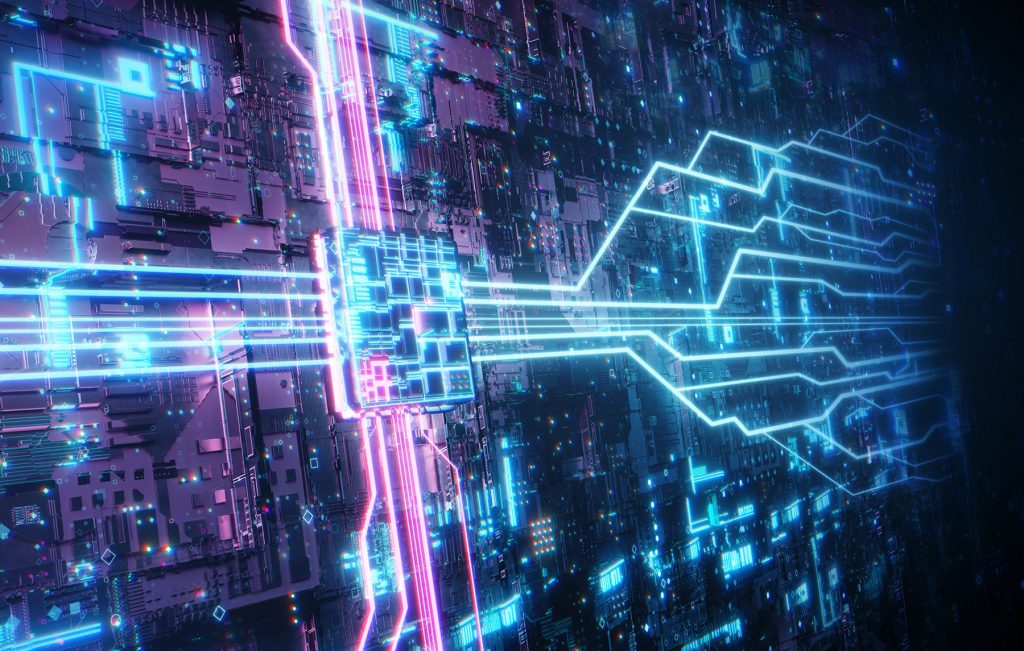 "Our goal is really to double our business on the Kyocera AVX side in the next five years."
A trend towards a greener way of living is also driving the need for more electronic components. "We're seeing a megatrend at the minute around the electrification of the car, which requires a tremendous usage of electronic components," Alex says. "All the cameras, the sensors, everything that goes in the car nowadays absorbs a lot of capacity."
Indeed, Kyocera AVX has just set out its five-year goal together with parent company Kyocera. "We forecast to double our business in the next five years," he reveals. "That's our goal – what we want to achieve. Not everything will be organic growth. We are also continuously working on mergers and acquisitions, as we have done in the past three years successfully, but our goal is really to double our business on the Kyocera AVX side in the next five years."
Although confident the company will hit this ambitious target, Alex can see there will be obstacles along the way. "Financially, we are very secure, so I think the challenge at the minute is really the human capital," he reflects. "We've already seen it during the pandemic – it is so tough to get talented people."
Another issue facing Kyocera AVX is the availability of the raw materials required. "Lead times are very, very high," Alex stresses. "We are building a mega factory in Thailand and unfortunately, that has been delayed because of all the issues around the world such as material shortages, material supply and labour shortages. So I think the biggest hurdle for us would be to achieve further growth while we are unable to speed up with our planned capacity increases."
Meanwhile, the world is changing fast, with recent shifts accelerated further by the pandemic. "Being able to adapt to changing market needs is a key focus for us and going forward, we will invest much more in smart manufacturing opportunities like automation," he reveals.
"The major challenges on the sales and marketing side is the high speed of change, the different kinds of communication channels, and how quickly our customers want to get information from us. I think it's a big task for management to be sure that we are always up to the edge with our technology to respond to customer needs and market demands."
As it tackles these tasks, the company remains focused on "operational excellence", according to Alex. "I think a big task for us beside volume increases is the reduction of waste and the reduction and improvement of our yields and technical capabilities so that we are always at the top end and the technology leader when it comes to electronic components," he reflects.
Hefty investments of time, money and effort into research and development are an important part of the plan, Alex adds. As is ensuring the factories are working hard to reduce waste and improve yields. "I think based on our almost 50-year history, we really stand for quality and technology leadership, which has really helped to drive us forward and increase our business over the past 40 years."
---
Related Articles