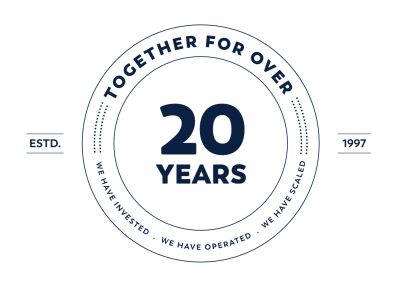 WestCap is a growth equity firm founded by Laurence A. Tosi, who, together with the WestCap team, has founded, funded, and operated tech-enabled, asset-light marketplaces for over 20 years. We focus on marketplaces tied to tech adoption curves, and not economic cycles, as they create network effects and sustainable barriers to entry.
Our investment strategy involves more than just providing capital. We leverage our deep operational experience to help visionary founders build next-generation, market-leading companies. That's why we invest in businesses that aim to reimagine the way the world operates — and in the process, create more equality, transparency, and fairness in the markets they participate in.
Unlike typical private equity firms, our core team is made up of investors, founders, and operators — including best-in-class product designers to expert data scientists who assist, advise, and execute side-by-side with our partners and CEOs. It's the all-star team of top performers every business would want but often don't have the time and resources to build early on in their development. More specifically, when we invest in a company, we aim to give executive teams all the resources they need to succeed.
Risk management is core to our strategies and capabilities at WestCap. WestCap takes a more traditional private equity approach to growth, and in doing so, seeks to de-risk investments via a greater level of influence and control (often secured in term sheets), as well as a more rigorous diligence style. Similar to "growth-equity", our investment style is in terms of average investment size (i.e., US$30-US$500 million) and typical stage (i.e., Series B through D). We have never had a loss in 22 years since our first investment.
With over US$8 billion of assets under management and committed capital today, WestCap has made notable investments in tech-focused businesses such as Addepar, Airbnb, Bolt, Celsius, Cerebral, GoodLeap, Hopper, iCapital, Klarna, NYDIG, Skillz and StubHub.
Our Celsius investment and involvement is consistent with our proven strategy. We believe Celsius is a world-class business in size and scope, and will continue to be at the forefront of the industry in regard to innovation and regulatory acceptance. Our partnership with Celsius puts them in a position to grow and further their mission by leveraging blockchain technology to connect and decentralize traditional finance. WestCap has long supported the digitization of finance and democratization of cryptocurrency through its involvement with businesses such as iCapital, Addepar, Amount, GoodLeap, and SIMON.
The Celsius goal is simple: to bring the next 100M people to crypto. To do that, there needs to be trust between all parties. Regulation is key to this and we believe regulatory developments of any kind will eventually promote the space and secure more trust, bringing more people in. Our founder, Laurence A. Tosi, will be joining the Celsius board as one of five members. Given his senior leadership positions at global market-leading regulated businesses Merrill and Blackstone, he is intimately familiar with regulatory interactions with a new asset class.
Current regulatory attention is nothing new, and Alex Mashinsky and Celsius' ethos has long echoed the sentiment regulators are trying to put forth in terms of consumer protections.
Together, Celsius and WestCap are committed to working constructively with regulators to better understand the dynamic crypto space, protect retail customers from fraud and undue risk, and create general consumer knowledge to allow for thoughtful investment decisions.

---
Related Articles