The world recorded a sobering milestone in 2022. War, persecution and violence saw the number of people displaced worldwide climb from 2021's closing high of 90 million to cross the 100 million mark for the first time in May – a tally expected to rise to 117 million in 2023. Among those displaced, almost one-third are refugees.
Forced to flee their homes and begin lives in a new land, finding employment is just one of the challenges faced by refugees, many of whom are highly skilled and willing to work.
Often viewed as an economic burden, their experience and determination have long been largely overlooked. But now more companies are sitting up and taking note, driven by a variety of motivating factors.
Global ecommerce giant Amazon is one such player, stirred to greater action by the large-scale evacuation from Afghanistan in 2021.
The following year, as the Russian invasion of Ukraine sparked the displacement of more than eight million Ukrainians, the company ramped up its efforts further, launching its Welcome Door program in April 2022 to provide immigration support for refugee and humanitarian-based immigrant employees.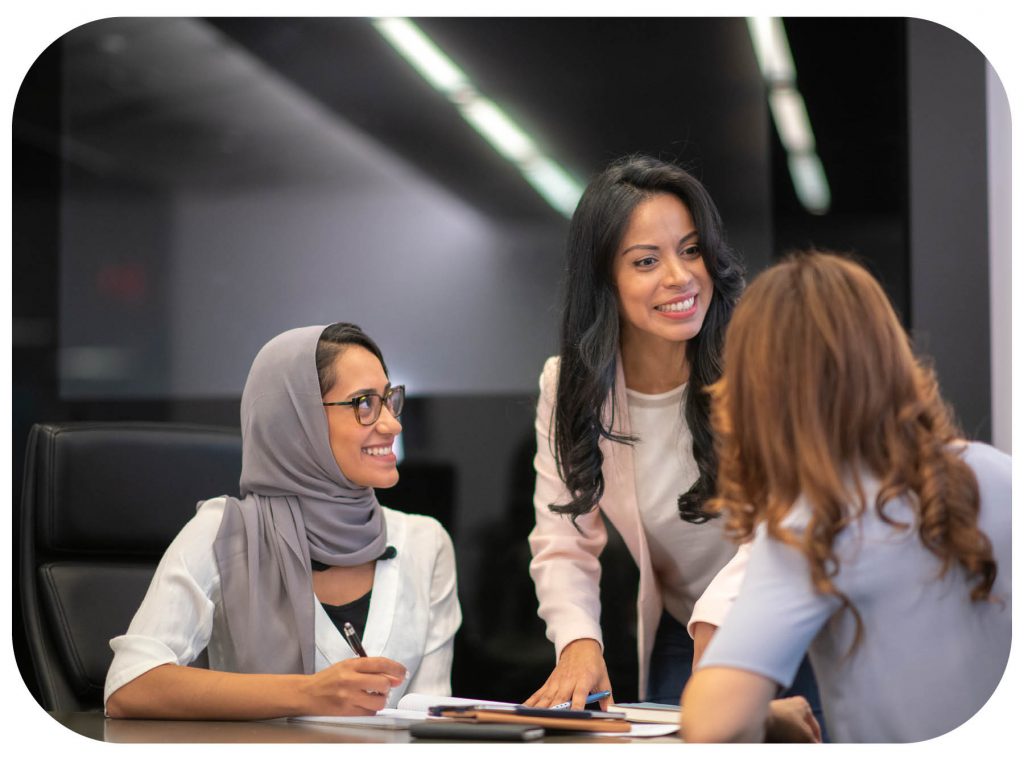 "We see it as a responsibility, as well as a privilege, to help refugees and other forcibly displaced people make a new start." – Sarah Tapps
"There are 36 million refugees around the world today. That figure has doubled over the past 10 years, and will likely continue to increase," Sarah Tapps, PR Manager for Amazon Global Workplace Communications, tells The CEO Magazine.
"We see it as a responsibility, as well as a privilege, to help refugees and other forcibly displaced people make a new start."
But it's not just about doing the right thing. The reality is that stepping up for refugees makes good business sense.
"We truly believe that Amazon is a stronger company because of the diversity of our workforce, and we actively seek to hire people with different backgrounds, skill sets and levels of experience," Tapps stresses.
It's a movement that is gathering momentum. The Tent Partnership for Refugees (Tent) incorporates more than 300 companies with the common goal of "economically integrating refugees".
These include household names such as Microsoft, Unilever, PepsiCo and Chobani, whose CEO Hamdi Ulukaya is the Founder of Tent and himself a former refugee.
People First
For those seeking to establish a new life in a strange land, workforce inclusion is critical for several reasons, according to Shirin Pakfar, head of private sector partnerships at United Nations High Commissioner for Refugees.
"The first of which is dignity and improved psycho-social wellbeing," she explains. "Having a job puts refugees on the path to self-reliance. It enables them to take care of themselves and their families, and to escape the spiral of aid dependency.
"A job provides refugees with the opportunity to apply their skills, put their qualifications to use and gain new knowledge that will be useful for the future."
It also allows refugees to "meaningfully contribute" to their communities, she says.
"When allowed to work and to establish businesses in the formal sector, refugees can invest financial capital, participate in local trade, deliver services, fill labor shortages, create more formal sector jobs for host community members and contribute to host countries' tax revenues," Pakfar says.
"This eases pressure on the host communities and contributes to growth, reducing dependence on aid."
It also helps refugees avoid informal sectors where labor protections are not as well established, she adds.
Money Talks
In a world where the bottom line still reigns supreme, business benefits are also abundant. For starters, it's a meaningful point of difference.
"Employing refugees has a positive impact on the workforce," Pakfar stresses. "Refugees bring new skills, experiences, drive and talent to a company. They can help address skills gaps and reduce attrition."
In her work for the UNHCR, she has seen the positive impacts of refugee employment on both productivity and retention – ever more important, amid spiraling talent shortages.
"Both because refugees have demonstrated in many contexts to be loyal to their employers, but also because younger generations see the hiring of refugees as a demonstration of a company's true commitment to social values," she says.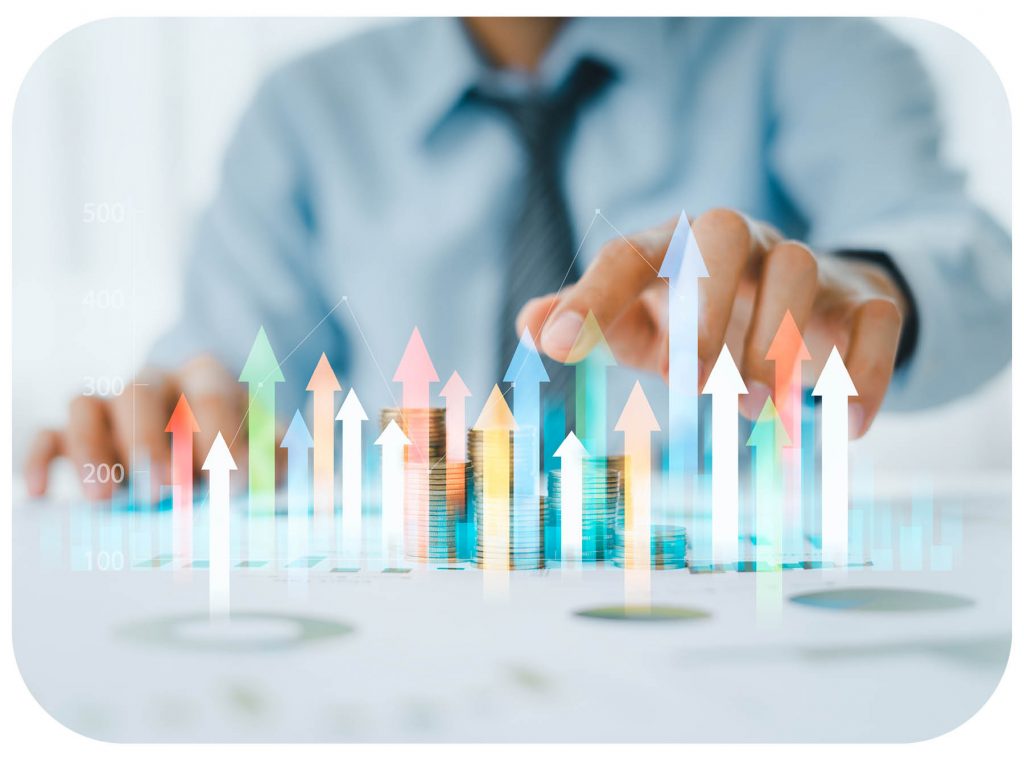 "Supporting refugees can earn consumer loyalty and drive sales." – Shirin Pakfar
This can help a company stand out in a cluttered marketplace and earn them the all-important loyalty that can help a brand to succeed.
"In a world where consumers increasingly expect brands to live up to consumers' values, uphold human rights and act with responsibility and integrity, companies must step up," she states.
"Supporting refugees can earn consumer loyalty and drive sales, and can have an impact on assessments for listed companies seeking to demonstrate a deeper commitment to social responsibility."
Pakfar underscores the need to "collectively address the challenges that leave refugees behind" – an approach that includes everything from advocating for law and policy changes to give refugees the right to work or travel abroad to work, to ensuring recruitment processes don't exclude, as well as helping refugees develop new skills and prepare for the job-hunting journey.
A Helping Hand
Organizations that are doing exactly that include United States-based Upwardly Global, which works with "thousands of immigrants and refugees directly and through partner organizations to equip them with the skills they need to be successful in their job search".
These skills include training around resumes, applications and interviews as well as industry-specific coaching to help job seekers map career paths based on their experience areas of opportunity and develop the skills required to get there.
The outlook is increasingly positive, according to Director of Communications Joshua Garner.
"There has been impressive movement from companies and society as a whole in recognizing that diversity is a strength, and that leadership can and should look very differently, have different backgrounds, different experience," he says.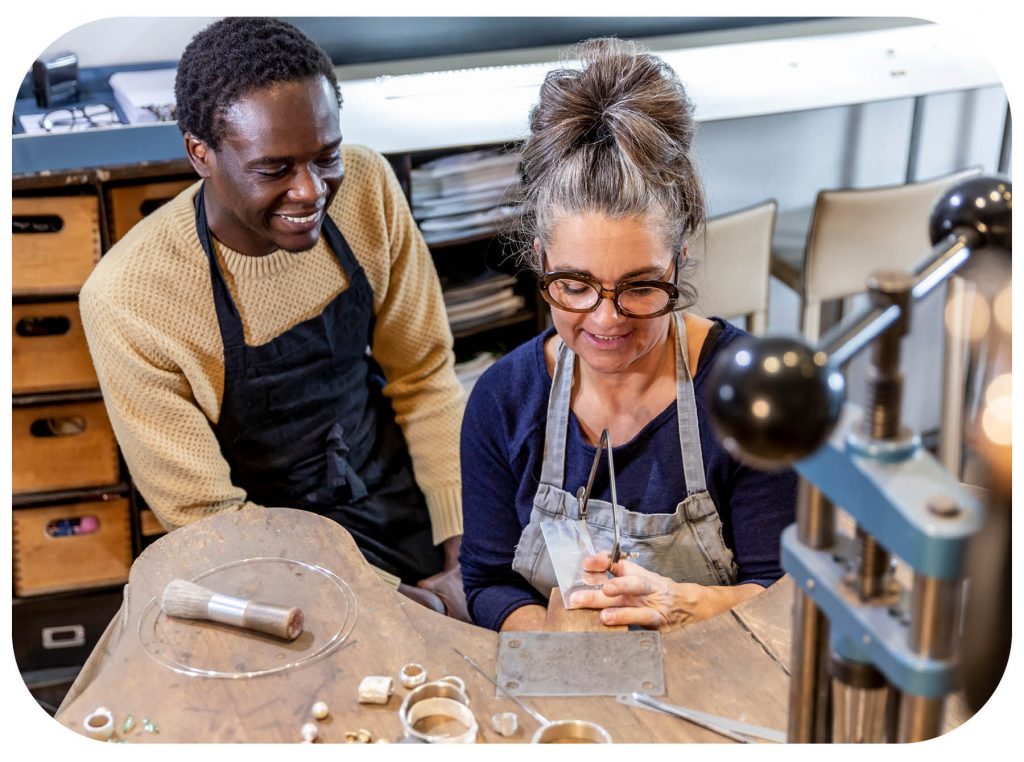 To truly harness this good intention, top-level buy-in with real goals and accountability is critical. In addition, entire organizations must understand the changes in evaluating, hiring and retaining new staff.
"We need more systems in place to support refugees and immigrants when they come to a country with skill-aligned job placement," Garner proposes.
"There is a focus today on rapid attachment jobs, basically ensuring that people find some kind of work. We need to shift that and support efforts to understand the unique talents and experience that refugees bring, and to help them find career pathways that can utilize those skills."
Upwardly Global works with organizations to share technical training and expertise that will impact around 2.3 million unemployed and underemployed immigrant and refugee professionals.
New technologies are helping it bridge those gaps and expand its reach, but Garner agrees that constructive policies and processes are required for everything else to flourish.
The Canvas Ceiling
Australian-based Humans Like Us also mobilizes companies to play their part. While Founder Selena Choo is optimistic about progress being made, she highlights the structural barriers faced by refugees, described by University of Sydney researchers as a "canvas ceiling".
Key challenges include difficulties finding opportunities due to limited personal or social networks; lack of familiarity with local recruitment practices and job-hunting techniques; lack of recognition of overseas experience and qualifications; and finally, language proficiency.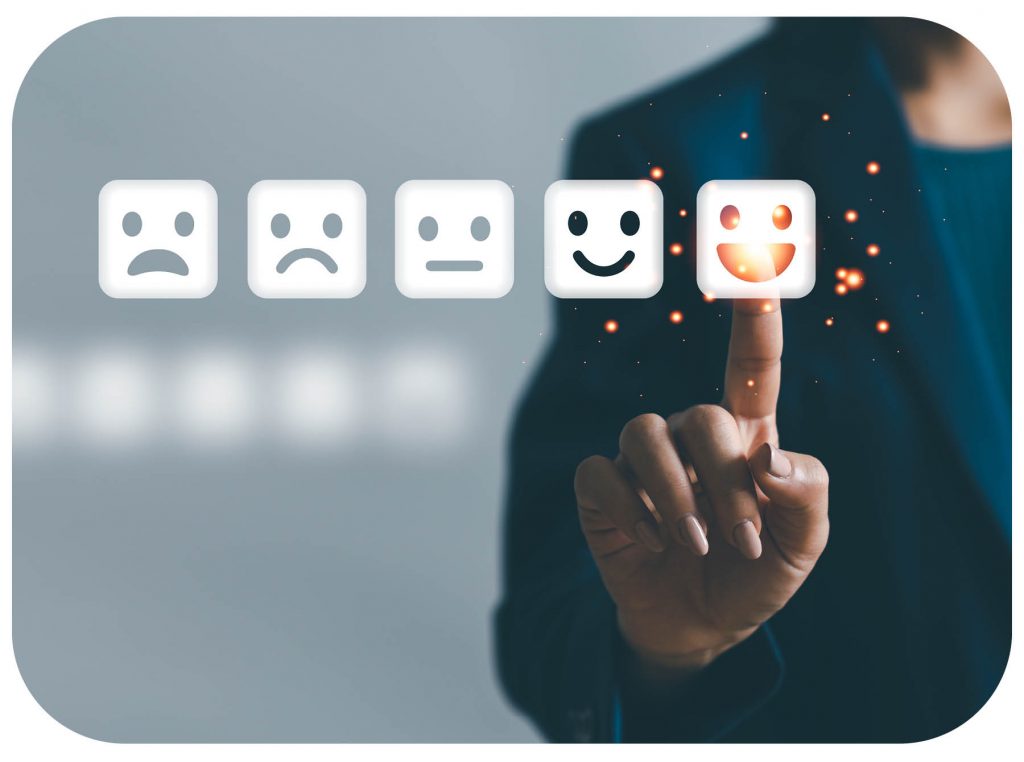 "Companies have the opportunity to hire employees with courage and resilience, qualities that many survivors of the refugee experience have." – Selena Choo
Choo's organization aims to tackle this through initiatives such as roundtables, tailored advice, guidance and networking for parties on both sides of the job-seeking process.
"Companies have the opportunity to hire employees with courage and resilience, qualities that many survivors of the refugee experience have," she points out. "These experiences can also develop a person's problem-solving skills and adaptability to change."
Refugees are also often multilingual, which demonstrates learning agility. With diversity and inclusion and talent acquisition high on the corporate agenda, combined with growing awareness, many companies are having a lightbulb moment about what refugees have to offer and how they can make a difference.
"Recent high-profile refugee crises in the Ukraine and Afghanistan have challenged some stereotypes about refugees," Choo says. "I think people can see that refugees are more than just victims of circumstance, that refugees are people who had jobs and lives before they were displaced."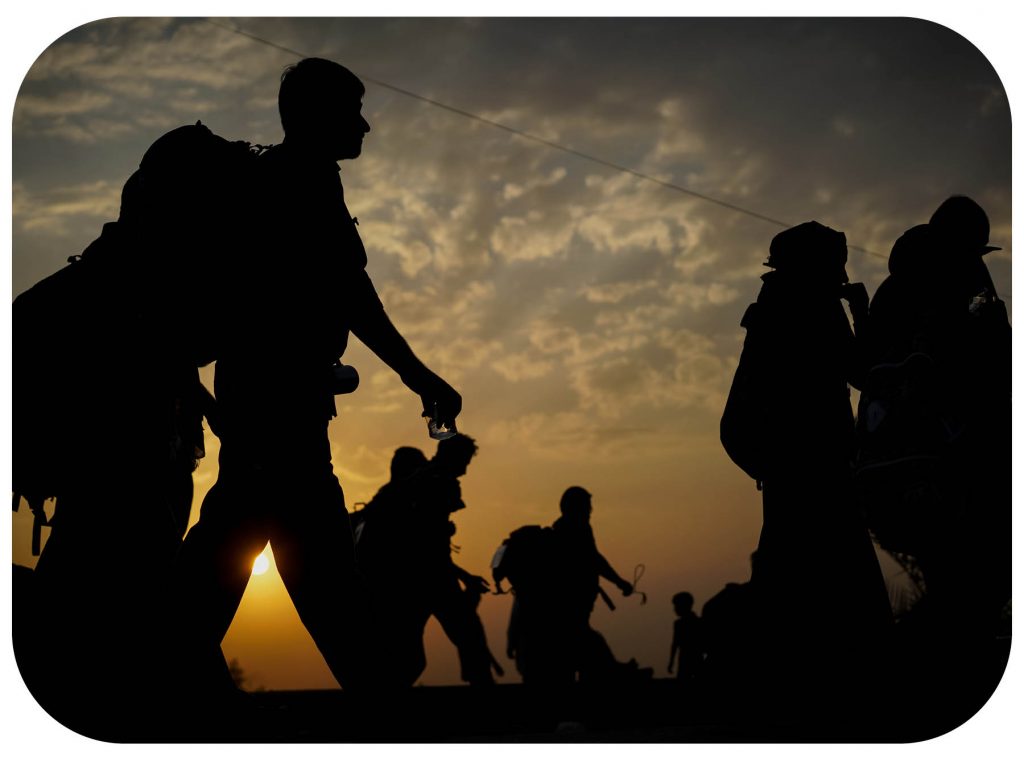 Overcoming the Barriers
Choo identifies some of the key barriers to refugees finding meaningful employment, and explains how companies can help them overcome these.
1: Limited personal or social networks
Broaden the pipeline of candidates and proactively reach out to cultural communities, which include people who've had recent experiences being a refugee, directly or via the community sector. Translating job ads can also help.
2: Overseas work experience is not valued
Assess job vacancies to identify those where local work experience is not really necessary, and assess people's CVs with a more open mind to look for potential and transferable skills and experience. Identify jobs that could be suitable for someone as long as they have certain personal qualities (such as a growth mindset, adaptability and willingness to learn). Focus on assessing someone's skills, behavior, learning ability, temperament and potential to do the job.
3: Overseas qualifications are not recognized
Offer internships or identify assistant roles where a refugee could use their expertise – for example, as an engineer or health worker – but someone with local qualifications will provide any formal sign-off.
4: English proficiency
If the level of English a candidate needs to talk about their personal qualities is higher than the English they need to do the actual job, consider using an interpreter or a support person during recruitment. Test for any technical skills that are a prerequisite for doing the job and consider translating the material so that you evaluate them on their ability to do the job, not their ability to succeed in a recruitment process. Once hired, offer tailored English language support to help your new recruits learn the language specific to your company or industry.