Sushi is one of Japan's greatest culinary gifts to the world.
While an upscale omakase sushi meal – where the chef creates the menu based on the day's freshest ingredients – offers an elevated experience that often comes with a hefty price tag, the origins of sushi can be traced to humble food stalls in 19th-century Tokyo (formerly known as Edo).
In recent years, a new generation of standing sushi bars in the Japanese capital, operated by high-end sushi restaurants, is reviving a no-frills style of dining that delivers exquisite seafood at affordable prices.
---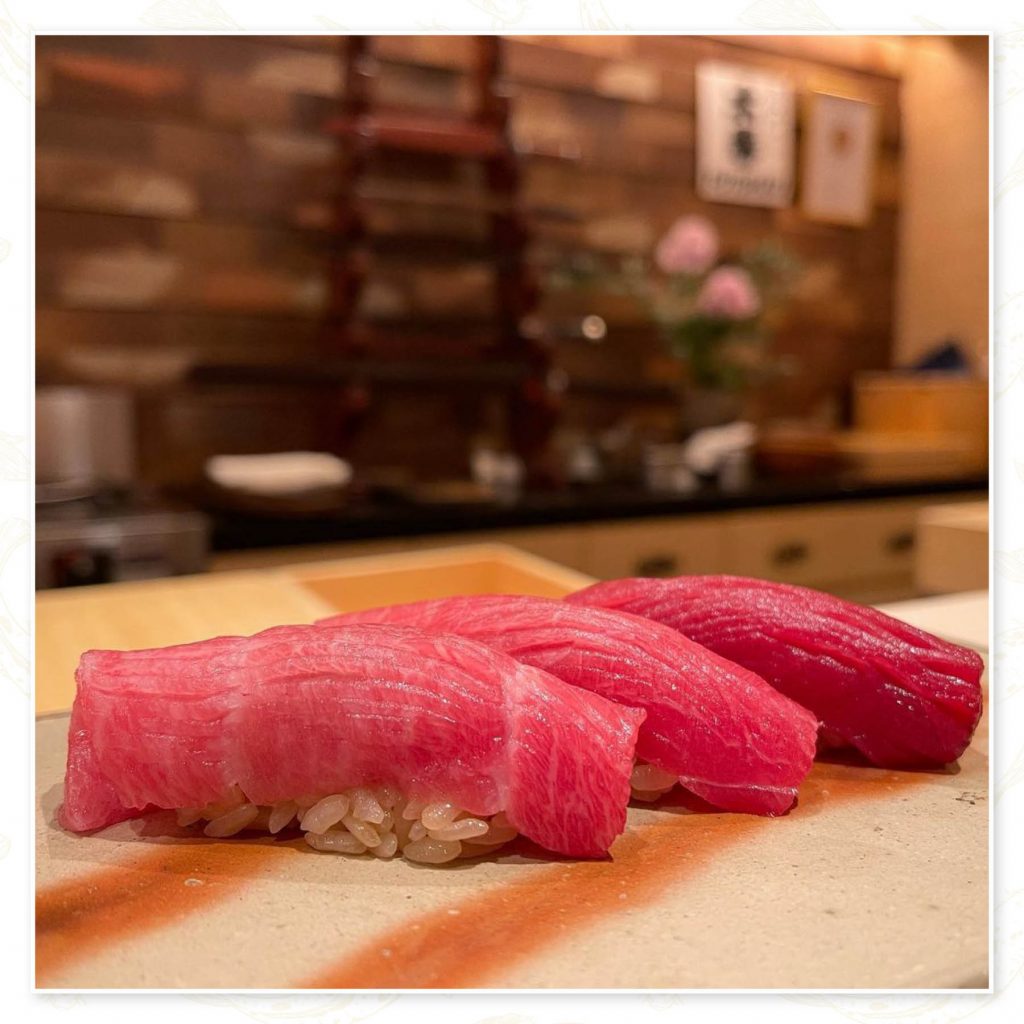 Tachiguizushi Akira
Tachiguizushi Akira, the no-reservations, casual spin-off of esteemed Sushi Shoryu, kicked off the trend in February 2021. With room for only six or seven standing guests, Akira occupies a shoebox-sized joint next door to a tonkatsu (deep-fried pork cutlet) restaurant in the basement of a retro building in the Shinbashi neighborhood.
Beyond the blue noren curtain and sliding glass door, a young sushi chef operates the wooden counter, shaping mounds of vinegar rice and fish into bite-sized works of art. The daily-changing a la carte lists around 20 premium seafood options, including delicacies such as sweet shiroebi prawns from Toyama and fatty nodoguro black-throat perch from Nagasaki.
In addition to bottled beer, there's a short but sweet selection of sake to wash it all down. Expect to pay between US$50–70 – less than half the price of a typical meal at Shoryu.
The only downside? The wait, which can stretch around the corner on busy days. The restaurant's soaring popularity has spawned two new branches in Tokyo's Tsukiji district and the northern city of Sapporo in Hokkaido.
---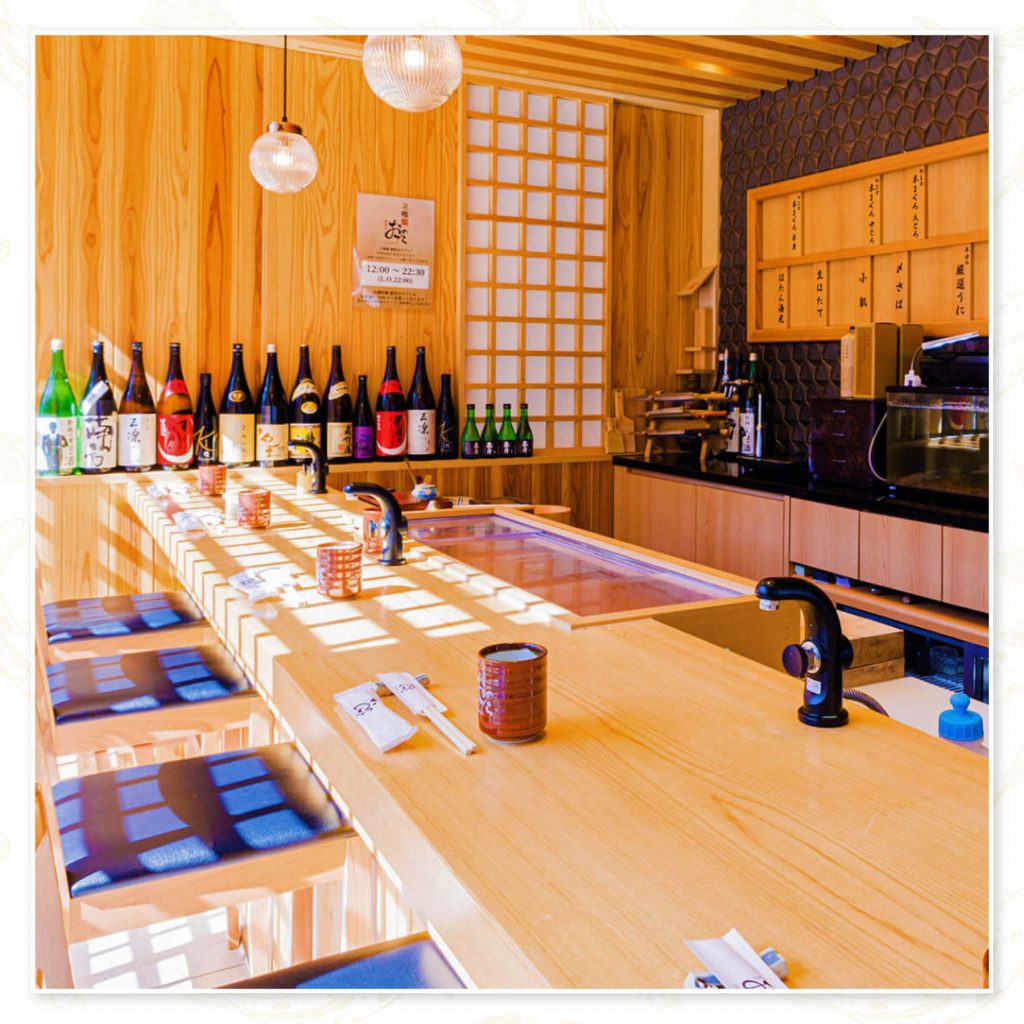 Tachiguisushi Ginza Onodera
The Onodera Group, which operates acclaimed sushi restaurants like the Michelin-starred outpost of Sushi Ginza Onodera in New York, created a buzz with its dual-concept offshoot – Tachiguisushi Ginza Onodera and Kaitensushi Ginza Onodera – which features a small standing counter and conveyor-belt sushi service in an expansive main dining space.
Formerly standing-room only, Tachiguisushi Onodera (the Japanese word tachigui means 'to eat while standing') has since added barstools to its seven-seat counter. Still, the atmosphere remains relaxed and lively, thanks to the chefs who chat easily with customers as they cut aori-ika squid into intricate, lacey patterns.
Top-quality tuna from venerated distributor Yamayuki is a house speciality, served in thick, ruby-hued slices or minced with pickled daikon radish and wrapped in generous handrolls.
---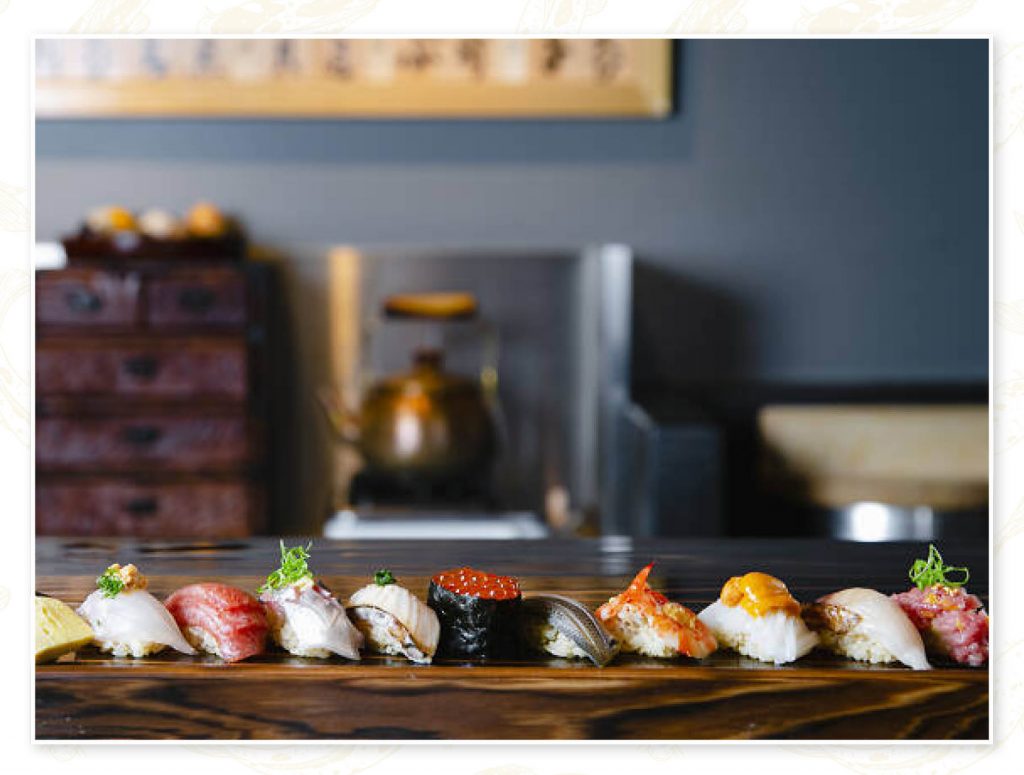 Bullpen Sushi
The chefs trade their signature whites for black uniforms and bespoke baseball caps at Bullpen Sushi.
Like its parent restaurant, the uber-popular Sushi Rinda in Meguro Ward, this offbeat, baseball-themed standing sushi bar is inspired by another one of owner Yuta Kono's personal passions (Sushi Rinda is named after one of his favorite rock songs).
The intimate, stylish space provides a minimalist background that showcases the artistry of Bullpen's young but skilled team of chefs. There's silver-skinned kohada (gizzard shard), squid topped with sea urchin and carefully layered slices of fatty tuna.
Reservations are accepted, and the lunchtime omakase course is priced at US$35, while the dinner course costs US$50.
---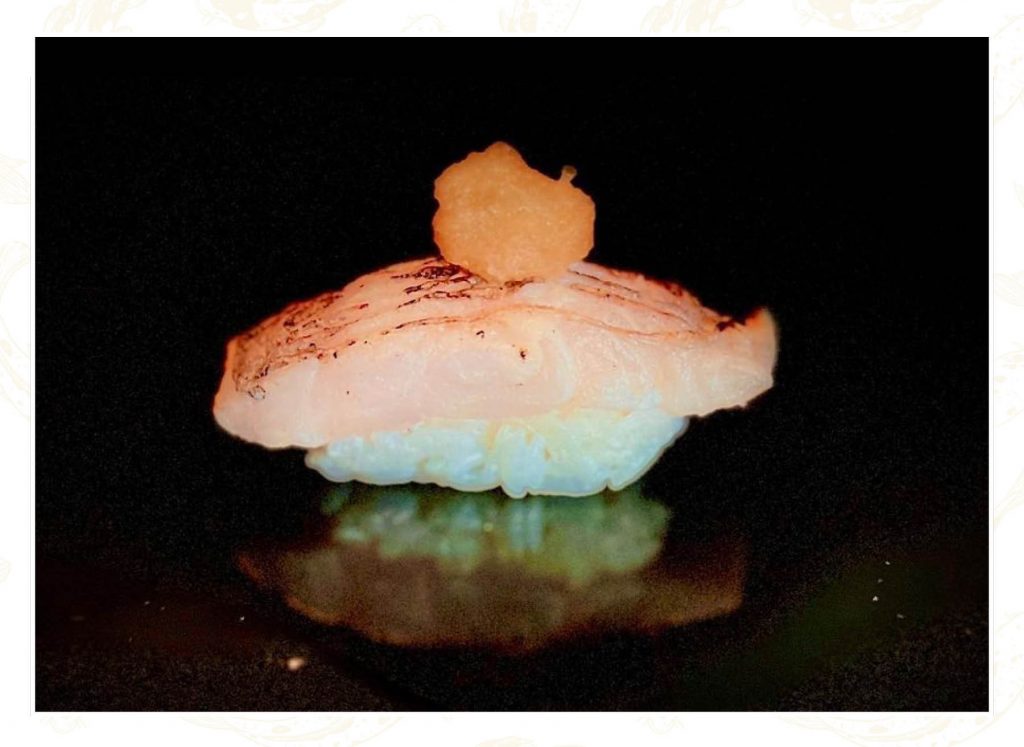 Tachigui Sushi Tonari
A hidden gem in the residential neighborhood of Azabujuban, Tachigui Sushi Tonari, the laid-back younger sibling of big-ticket Hatano Yoshiki, stands out for the excellent quality of both the seafood and the shari (sushi rice), perfectly seasoned with red vinegar.
The omakase courses (US$45–70) include creative pieces such as kurumaebi tiger prawn topped with a spoonful of fish roe, dashi-steeped fried eggplant and red bean paste sprinkled with sesame seeds. The sushi pairs with a well-curated list of premium sake, like Sharaku from Fukushima.
Orders are placed via a digital screen, and a large, abstract painting evocative of the cosmos adds a futuristic touch to the ambience. Guests can book in advance through the messaging app, Line.
---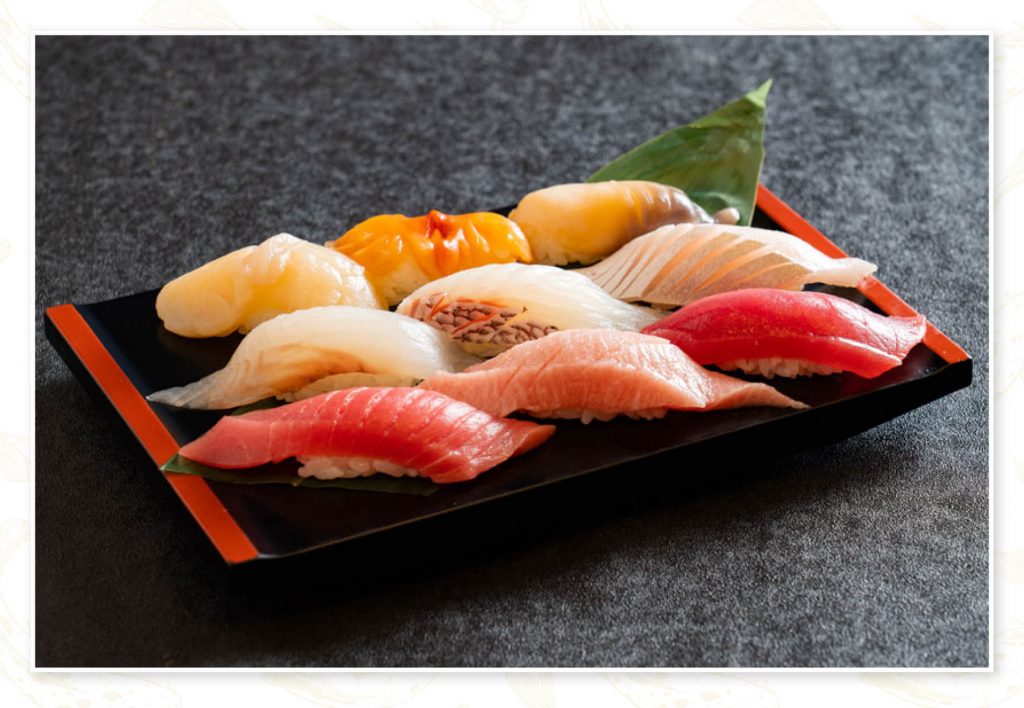 Sushi Hinatomaru
For those looking for more reasonable standing-sushi options, the recently opened Sushi Hinatomaru, tucked into the labyrinthine Gransta complex inside Tokyo Station, is an unbeatable choice.
Prices start at US$0.50 per piece. For US$1.75, you can get toppings such as prawns and scallops, with top-tier seafood like sea urchins for US$4.50. Though not affiliated with a prestigious parent restaurant, Hinatomaru offers terrific value for money. The fish, shipped directly from markets each morning, is impeccably fresh, and the service is welcoming.
With new concepts emphasizing exceptional quality and an unwavering commitment to the craft of sushi-making, the city continues offering a diverse range of culinary experiences for sushi enthusiasts.
This story was first published by Quintessentially and is republished with kind permission. For more information, please go to Quintessentially.com