When he was just 15, Tony Tregurtha left school and went stacking shelves in a supermarket near his parents' home in Sydney, Australia. Before he turned 18, he was offered the chance to manage the entire operation.
But, despite his meteoric rise, he found himself wanting more from life. He enrolled full-time at university and completed his undergraduate degree in business. After working as a management consultant in the financial services industry, he completed his MBA at a UK university.
Once he had graduated, Tony started his own consultancy, The Halesworth Partnership. It specialized in financial services and how these large complex firms are managed at the frontline. Soon, some of Australia's largest financial companies were his clients.
Eventually the business was so successful that he sold it. Then, after a couple of years heading service and operations at one of Australia's largest insurance groups, Tony again got itchy feet and realized that his calling was using his entrepreneurial instincts to help managers manage.
An innovative solution
The result was Enlighten Operational Excellence, now one of the world's leading and fastest growing SaaS and consulting firms, helping major corporations in multiple territories. Together with two other founders, Brent Churchill and Andrew Johansen, they devised groundbreaking analytics software that transforms the way large complex businesses are managed.
The software is the enabler and the essential element resides in augmenting or changing management behavior. "After all, if we don't do anything differently, we don't get a benefit," Tony tells The CEO Magazine from his head office in Boston, US. This enterprise change management is in the company's DNA and is a core competency of Enlighten.
"In my career, I've worked for or advised around 150 companies in 15 different countries, including some of the world's largest institutions and healthcare providers," Tony says. "There was a gaping hole in the market.
We work with these very large, complex businesses; some of them are among the best-known brand names in the world, but still need help.
"We started in Sydney, as we felt we could really help companies in our local market, but we soon saw that companies were being managed similarly worldwide, so the same principles could apply globally. So, now we have clients around the globe and we train and support managers in more than 28 countries."
Tony spent five years working in Asia establishing Enlighten in countries such as Singapore, Hong Kong, China, India and Malaysia, before moving to New York in 2013 to break into the North American market. In 2017, he moved to London to expand into the European market. Since taking this path, the firm has enjoyed 50 to 100 percent growth year on year.
With three decades of experience driving change across large and complex enterprises, the firm is in huge demand. As CEO and President, Tony takes responsibility for meeting this demand across the globe.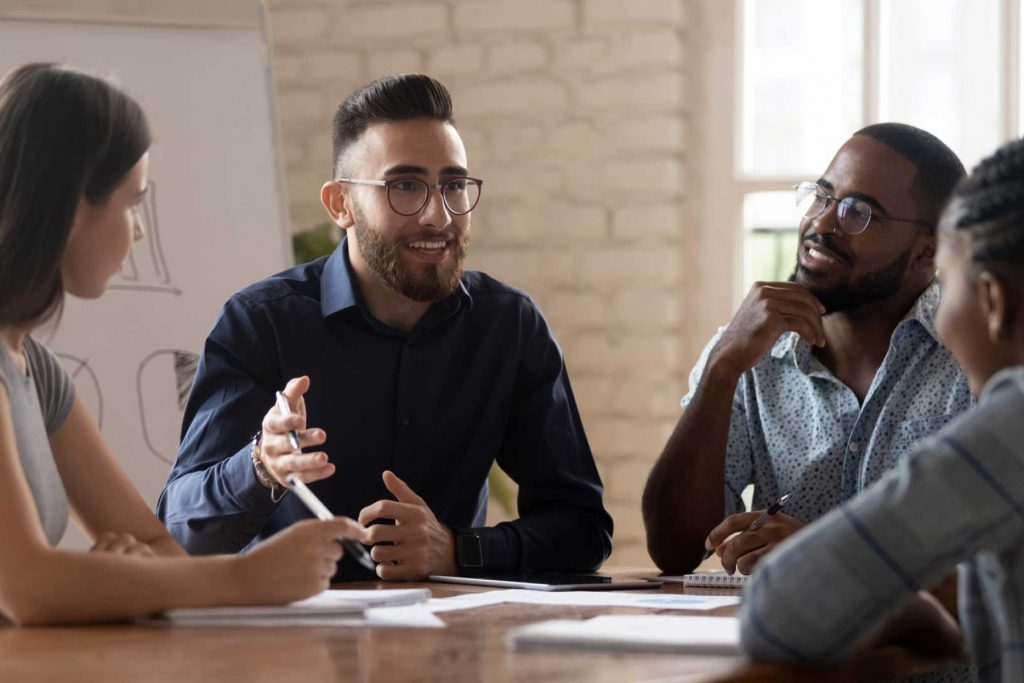 Keeping it simple
Tony insists that what his firm does at a macro level is really quite simple. "With greater transparency, we can manage a complex business more effectively – better, faster, cheaper," he says. "The challenge in what we do comes from the enormous complexity in our clients' operations and the wholesale enterprise management of changing human behavior. We use data to enable our clients to improve how they manage and lead.
"Managers are tasked to optimize performance but often lack any transparency about what is actually going on. They are unaware of latent capacity, waste, rework, skills deficiency, resource requirements, to name a few. This results in little to no planning occurring as each day is treated roughly the same. Managers react versus proactivity making a result happen."
Enlighten brings its software that hooks up to many of the client's systems and, after running an extensive series of algorithms, serves the information back to every layer of management. It creates a common language across the business on how a company, a division, an area, a team, or an individual is performing. The approach provides a balanced view covering areas such as productivity, quality, service, engagement, waste and resource requirements.
"We work with these very large, complex businesses; some of them are among the best-known brand names in the world, but still need help, so we show them how, using data, they can reduce errors, increase productivity and so on. Then, we serve their own information back to them in a way that means we can train and coach them to make better decisions going forward."
Some of the thinking that underpins Enlighten's proprietary methodology is from the disciplines of 'System Thinking' and 'Lean Management', that focus on gaining a greater understanding of what is working and what's not, then using this information to improve.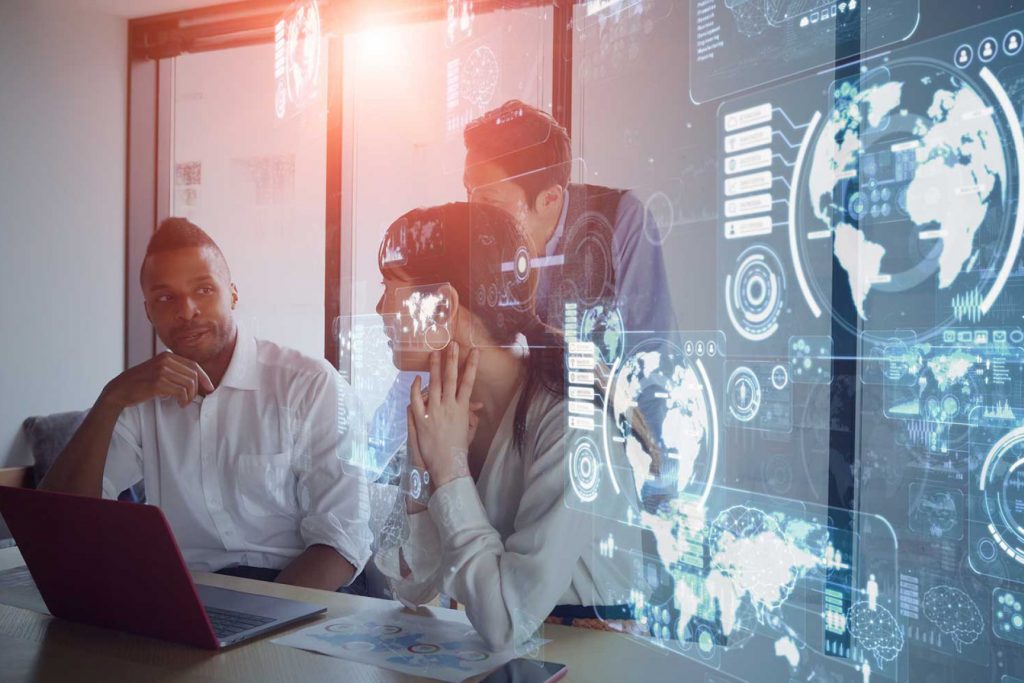 The new car principle
A story Tony tells from his childhood, that informs his thinking on gaining transparency and acting on information, describes the decades of improvements made in the automotive industry. "I remember back in the 70s, my dad went out and bought a brand-new Ford – one of those beautiful hand-paneled cars, with a continuous front and back seats, manually wound down windows, no seat belts," he recalls.
"Dad arrived home to take our family on the maiden voyage in our new car. With five kids in the family, I jumped in the front seat between Mum and Dad, with the other four kids playing across the backseats. Before we embarked, Dad ran inside and grabbed a notepad and pen and threw them on the dash. When I asked him what the notepad was for, he said, 'Well, son, over the next three months, we write down all the problems we find with the car, and in three months' time we take it back to the dealer to fix all the problems. And sure enough, over the course of those months, Dad filled up a page and half of faults.
"Now, if you fast-forward to where we are today, it's difficult to buy a Ford that is not flawless. In fact they will offer a lifetime limited warranty on parts. So how did they go from a car riddled with faults to one that is almost flawless?
It's about getting transparency … Once you have that, you can move on to what you need to do differently to improve it.
"It's about getting transparency, knowing what to do. How is this complex system they're managing actually performing? Once you have that, you can move on to what you need to do differently to improve it."
He argues that, in some ways, financial services and healthcare providers are where the automotive industry was in the 1970s. "There are significant systemic operational failures in large complex operations. We don't get visibility of these failures, so we don't do anything about it," he says. "Furthermore, our managers tend to be domain experts and, due to a lack of performance information, spend most of their time doing versus managing and leading. From thousands of studies we have done, frontline managers typically spend as little as five to 10 percent of their time managing.
"So, what Enlighten does is to get operational performance information to managers so they can see where to act. Then they coach the managers to interpret this information, so they know what to do – coach the managers to improve how they manage.
"It is universally proven that these same principles are equally valid whether you're building a car, processing a healthcare claim, administering an international trade, or improving an athlete's performance. It starts with transparency and management behavior – seeing where to act and knowing what to do."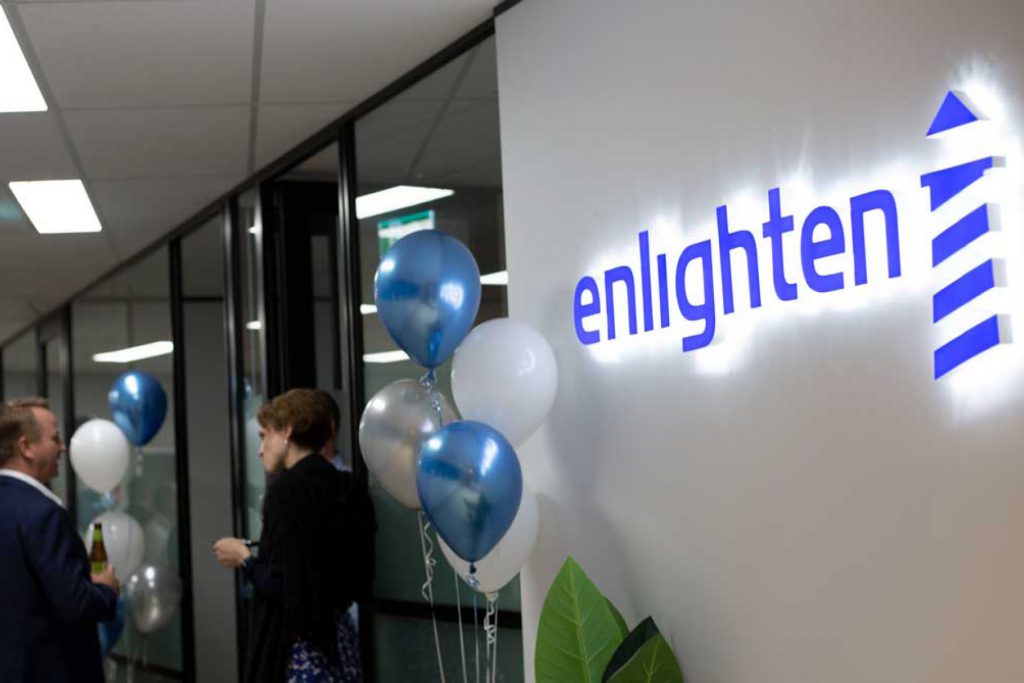 "We expanded around the world to educate managers, typically the chief operating officer or president or whoever is in charge," Tony says. "Once we help them get rid of the waste, then the business is better, they're saving $300 million or $400 million a year."