Thomas Hartland-Mackie has been the second-generation CEO of City Electric Supply for 13 years, and he's only 34 years old. "I took on the role at an incredibly young age," he says. "And I have to admit, I don't think it was by design."
Leaving university after his freshman year, Thomas's grandfather, Tom Mackie, convinced him to come and 'get a real education'. Then, just as he was finishing up the second year of his five-year extensive training program across all divisions of the business, Thomas got a tap on the shoulder from his grandfather.

"He asked me to take on leadership of the US business at that point in time, October 2008," Thomas recalls. "And it was interesting timing, as the global financial crisis was really just starting to take hold at that point.
"It began to impact our business materially, and in December 2008, the business found itself having to make decisions from a financial perspective for the first time in its history.
"We had to close a number of locations and, unfortunately, lay people off. It felt like the worst time to become CEO. But I think in hindsight, it was probably the best lesson that I could have learned very early in my career."
Connecting through crisis
It taught Thomas how to manage through crisis and so he handled the COVID-19 pandemic better than most. "Things rebounded much quicker than I expected," he admits. "I think the GFC gave us a much more steady hand to manage through these past two years."
City Electric Supply's strong local links also served it well during COVID-19. Allowing a high level of autonomy to branch managers and rewarding them with a strong profit share, the branches almost have a franchise mentality.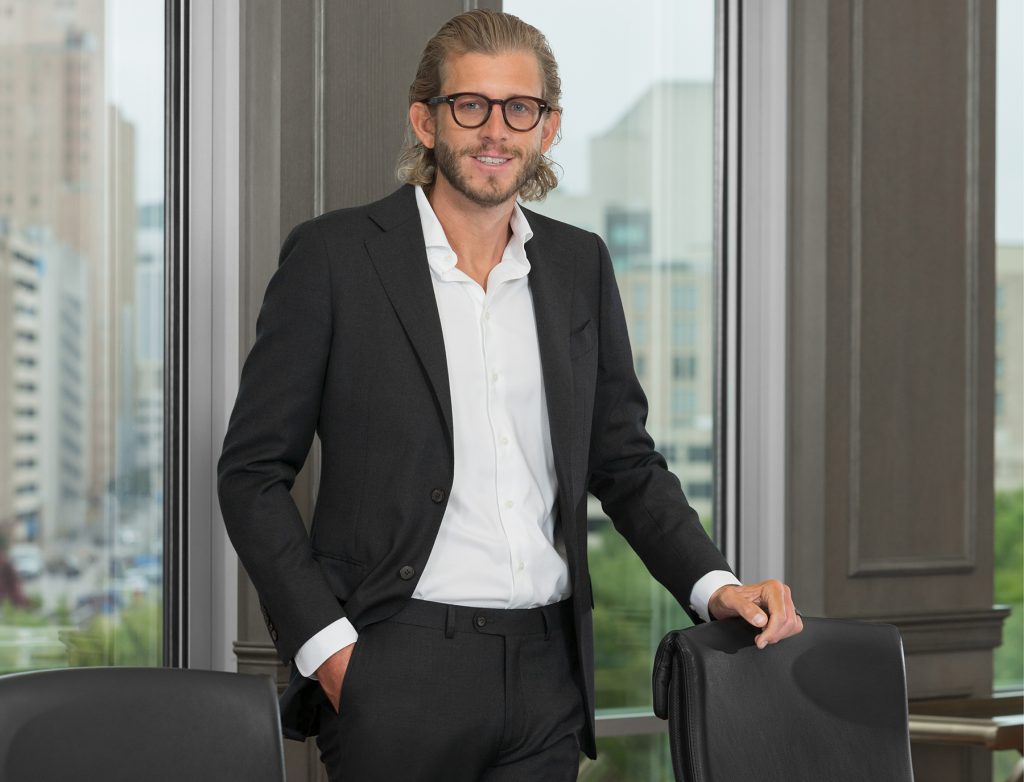 "It felt like the worst time to become CEO. But I think in hindsight, it was probably the best lesson that I could have learned very early in my career."
"Over the last 12 months, one of the biggest pieces of feedback I've received from our suppliers is that there was a real connection with our customers about how we approached operating during COVID-19, and that was really driven by our branch teams," Thomas shares.
Initially shutting down counter areas as the stores remained open, the teams felt very quickly that customers needed more service and so worked out a way to employ the right safety protocols to reopen the counter areas.
"The reaction from our customers, but also from prospective customers, was incredible," he says. "Our market share gains during the period reinforce just how important our physical locations are."
Important as local stores remain, like all businesses, COVID-19 was a huge accelerant for the company's ecommerce activities and it is investing heavily in online infrastructure. "We're in the process of opening three new additional online distribution centers in the US and that business is growing, over 150 per cent year on year," Thomas reveals.
---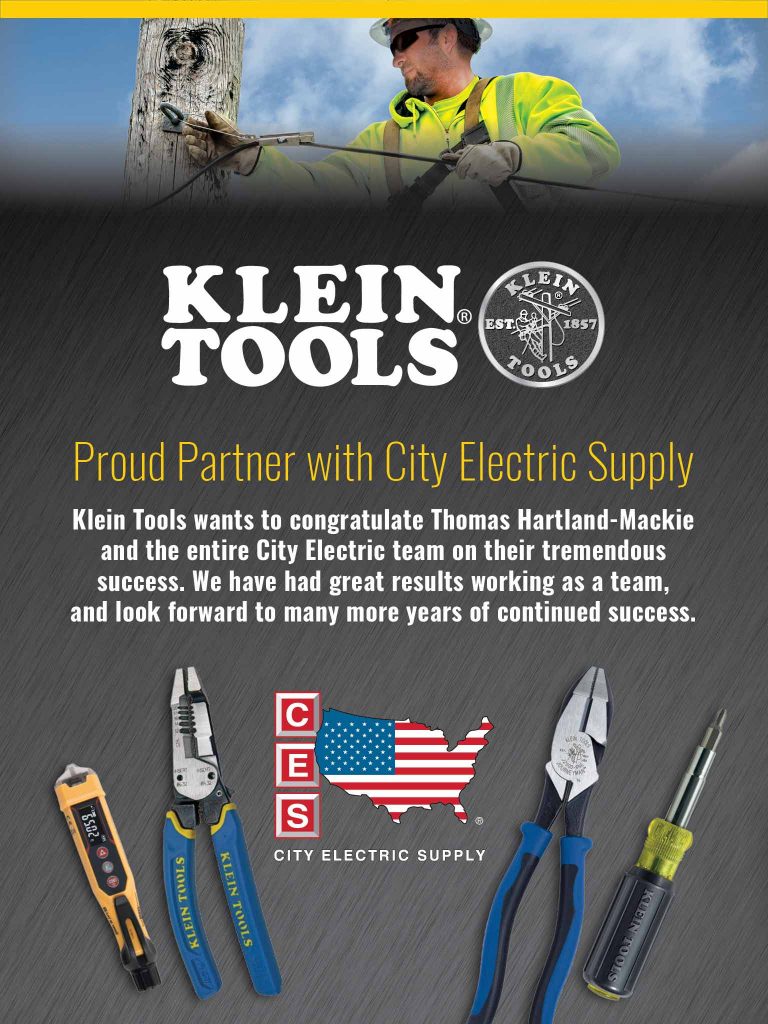 ---
Advertisement
City Electric Supply used the UK as something of a testbed and it remains two years ahead of the US online business. Click and collect is currently the fastest-growing segment of the UK business, and that will also be rolled out in the US. "We believe omnichannel is the future and the customer has to have the same great experience, regardless of how they choose to interact with us as a business," Thomas explains.
In terms of future growth, he believes branch locations still have potential for expansion. The UK is largely saturated but could see another 50 locations. The US, however, could expand from 600 to more than 2,000. "We believe we can continue to ramp up and grow faster, and our view is that branches are really the heartbeat of the business," he says. "They provide that local touch, that local service to our customers."
Future innovation
Other initiatives for the future are innovative but pragmatic and tangential to the company. They include a nod to renewable energy and electrical vehicle charging. Although not realistic for its smaller branches, these will still have access to company expertise to help them interact with customers for peripheral electrical products.
An app-based solution for electrical contractors has been acquired via a UK business, which will help the company to better manage its businesses. The ambition for this project is to become a two-sided marketplace with solutions, like time management, that can create a network between contractors for when they need to subcontract work for the project they've taken on. 
"We're really continuing to look at how we help the industry overall," Thomas shares. "We really want to become more of a solutions provider just beyond being a materials and knowledge provider to contractors."
A perfect example is helping smaller distributors to set up their own ecommerce operation for a clip of the ticket. Having been through the time-consuming and expensive business of creating online channels, they can offer their platform to independent distributors in what is a very fragmented industry.
"They're incredibly good at what they do, and that's why they keep the share that they have, perhaps in a particular niche, due to their long-term customer relationships," Thomas explains. "We think there are things we may be able to white label over time and put out there to enable a healthier marketplace with a strong independent base."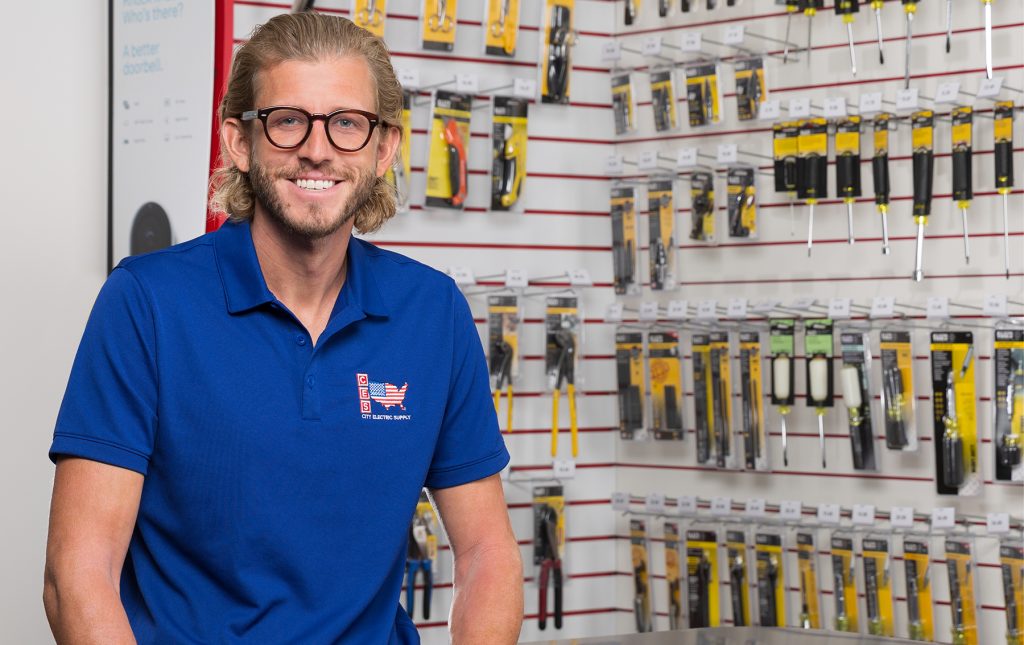 The same focus on strength of relationships extends to suppliers. Admitting that there was a period in the organization's history where it wasn't as proactive as it could have been, Thomas says it has been something he's put much effort into during his tenure.
"We are nothing without our people, our customers and our suppliers," he stresses. "And to me, they are all equal in terms of importance. So we spend a lot of time building relationships with our suppliers."
Thomas refers to examples such as Mark Klein, Co-President of Klein Tools, a fifth-generation family-owned hand tool business, and CME, a family-owned cable business out of Mexico – businesses with which City Electric Supply has developed large and strong partnerships that are mutually beneficial. 
Supply chain strength
Never are those partnerships more critical than in periods such as the pandemic, when the supply chain is challenged. "When there's constrained supply, then the vendor has so many options of who to supply," Thomas points out. "In those times, it's about who the partner is that you're going to grow together with."
And when Thomas says "growing together with" he truly means it – even looking at ways to grow the industry for the better as a whole. With partner Klein Tools, he has even looked at ways of getting more graduates into the industry.
"If you look at the average age of an electrical contractor in the US, they're 55 years old, and that average has been getting older per year over the past decade," he explains. "So it's really important that we encourage young people to come into the industry, as it's an incredible industry to come into.

"If you look at the average income of an electrical contractor, it's a higher average than a four-year university graduate income. It's a great, solid career. We want to work actively to change the perception around that and to help people to realize that these are incredible opportunities. It's an industry where you can really grow and build your own business, and build a great life for yourself and for your family."
---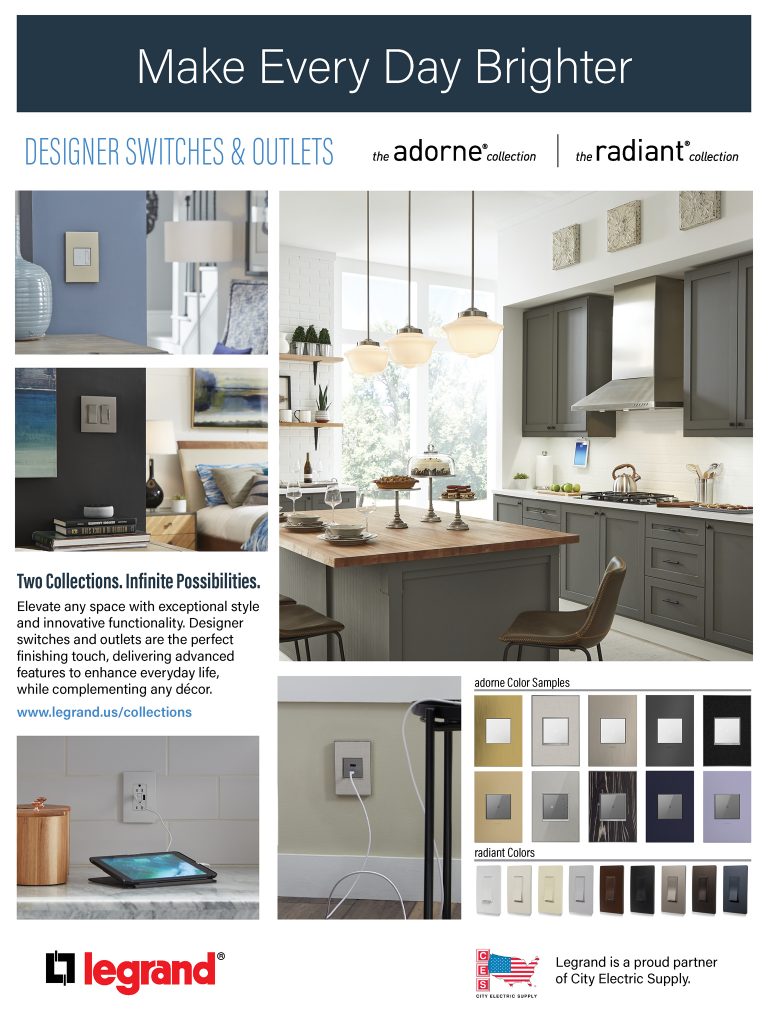 ---
Advertisement
At the time of talking to Thomas, City Electric Supply had just undertaken a four-day trade show in partnership with Klein, something of a departure from the way it normally talks to the trade.
"Historically, we've always done more localized, in-person events, but it was a great initiative and we were able to launch our new front-facing websites," he says. "We had 10,000 contractors who signed up and entered the event over the four-day period; we had our team and Klein's team there answering questions about products.
"You only win in the long-term if you can all win together. Healthy relationships with key partners are obviously vital for the success and growth of the business."
Critical partnerships
Thomas points to around 50 suppliers as critical partners, and although the top 10 would be listed by percentage of revenue, there are other strategic partners such as Generac that City Electric Supply has done great things with over the past decade. 
"It really comes down to who our partners are within each product segment, and how we are working with them to ensure that we are delivering incremental revenue for them," he says. "We've always said over the years that we are not somebody who comes in and throws out low prices and takes market share. We build something for the long-term. It's all about earning that trust with customers over time."
Thomas goes on to say that anybody who needs electrical products is a potential customer and that City Electric Supply's teams are really focused on that. 
He also explains that private-label products are a strong part of revenue, averaging 20 per cent globally but reaching as high as 40 per cent in the UK – everything from sourced product on one end to specialty manufactured products on the other. A mineral cable plant in Wrexham, Wales, for example, produces highly specialized mineral cables that are critical for emergency circuits. 

"We're really continuing to look at how we help the industry overall. We really want to become more of a solutions provider just beyond being a materials and knowledge provider to contractors."
"I think the way that we approach private label is quite different, in that it's the choice of our locations whether or not they buy our brand in conjunction with other brands," Thomas reveals. "It creates a fair playing field for our external suppliers, and it ensures that our private-label brands are being bought by our locations, because they're the right choice for whatever reason.
"Because of that we've been able to build great relationships with our external suppliers. They realize this is not about switching to a private label for no reason; it's more often about creating products where there's a gap in the marketplace."
He may have come to the job early, but with 13 years now under his belt, Thomas is an experienced and mature CEO, and he's at an age where most people are only just thinking that a CEO role might be possible one day. He may be young in years, but he talks a lot of sense.
"We're huge believers in making very few centralized decisions," he says of his leadership approach. "We see ourselves as a senior management team, testing and selling good ideas to the business. And we have a team that pushes back aggressively if we try to bring the wrong idea into the business.
"We listen properly, and I think that does two things: the local autonomy allows our teams to solve problems locally and to really fix things that they need to for the customer. But it also acts as a sort of a balance check for us as a leadership team.
"You know, we may come up with an idea that feels great at HQ, but when we actually go and test it and get the feedback out from our teams, it just won't be adopted if it isn't going to help the customer, if it isn't going to help the stores. We think that that's what protects us. It's sort of the immune system of our business in many ways."
And although not immune to the GFC or COVID-19, it's clear that Thomas is following in the footsteps of his grandfather in building a strong company that thrives, whatever the business and social conditions.