From a whisper to a scream best exemplifies the dramatic rise of co-working. Taking its cues, knowingly or not, from the squatting and hacking communities that occupied disused spaces in the 80s and 90s, co-working grew from a desire for flexibility and a longing for community.
At the turn of the century, a new generation of entrepreneurs began to cast a critical eye on the traditional office. In 2005, San Francisco saw the establishment of the first true co-working hub, San Francisco Coworking Space.
It was created by Brad Neuberg, a frustrated freelance computer programmer who missed the structure and community of an office.
That same year, Soren Trampedach found himself similarly frustrated by the confines of the modern office. "I developed a theory that had its origins in the Renaissance period in Florence," he recalls. "Da Vinci's approach to work was to surround himself with people from diverse backgrounds, industries and disciplines, which he felt elevated the quality of his work."
Trampedach's vision became Work Club, a "human ecosystem" designed to focus on creating better connections between Australian workers from a variety of backgrounds. When he began to shop the concept around, it was met with resistance. "Basically, the market had to be educated on the benefits," he says.
The offering Trampedach had in mind was community. "When you create a community, it goes beyond the space," he points out.
Despite sluggish early adoption, the desire for that kind of community began to spread around the world. Thomas Hui, a former commercial banker in Hong Kong, craved a working space where he could be surrounded and inspired by passionate entrepreneurs.
His response was to create theDesk, a collaboratively focused co-working space that was among the first to emerge in Hong Kong. "That was in 2016, which was a big year for the co-working industry because that's when WeWork experienced that crazy valuation," he explains. "It attracted a lot of new players to the market."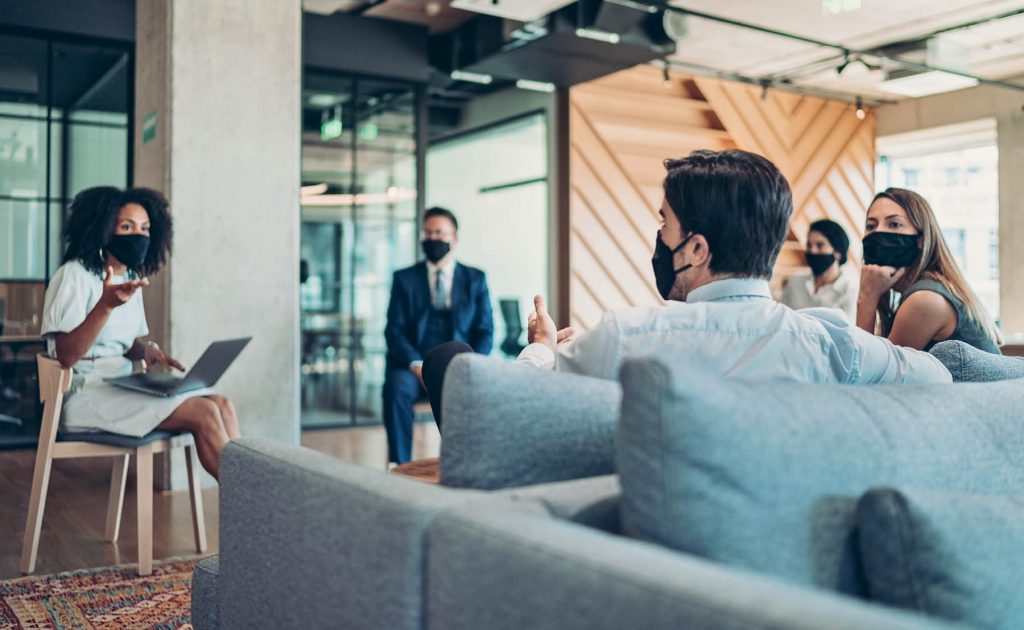 In less than a decade, the billion-dollar WeWork became the face, and then the whipping boy, of the industry. Butits muscular rise and very public fall didn't kill the momentum co-working had built up. That took a global pandemic.
The real estate aspect of co-working – that a business can in fact save money by subletting its office space – had played a large part in enticing countless corporations to get on board. When COVID-19 hit and workers around the world were told to go home, collaboration was suddenly restricted to Zoom calls.
However, what emerged from this new way of working was an opportunity, Hui insists. "The needs of all businesses have become more complicated, and no single landlord with a central office can accommodate this need," he explains, adding that he believes co-working can fill the gap.
"The remote work trend has further bolstered the gig economy. More freelancers and independent contractors than ever are doing business, and they need a good community and a flexible workspace. I think the pandemic has only led to co-working's next big chapter after WeWork. Flexibility is the future."
The future of co-working is already taking on a new form. In the heart of London, where buildings have been left vacant by work-from-home decrees and social distancing, a co-working not-for profit organisation has established affordable spaces specifically for creatives.
"The remit of PopHub is to help struggling creative talent," says Co-Founder Dan Simon. "In London, there's a lack of affordable living and workspace, and if your only option is to work from your kitchen or your bedroom, it can really impact productivity and increase your isolation."
"The pandemic has catalyzed a more adaptive attitude from more traditional workspace providers towards flexible co-working."
- Dan Simon
Appropriately, PopHub's origins trace back to the squatting scene. In 2009, Simon and a handful of other creatives took over several empty central London properties for arts programs, theatre shows and galleries. "We generated quite a following. It demonstrated what could be done," he reflects.
Prior to the pandemic, Simon and his associates made a more reputable go of it. For the security of legally leased tenure, they set about convincing landlords to part with empty properties.
"We offer them empty property cost mitigation, which allows us to have the building rent-free, but we pay all the expenses," he says. "Now it's becoming easier and easier for us to acquire and manage property, so we're growing. For creatives, there's no-one as affordable as us."
Post-COVID, resumption of the co-working model has been cautious but steady. Hui says theDesk retained 85 per cent of its clients during 2020. "When people join us, they may not understand the value of community," he shares. "But once a part of theDesk, they learn and begin to contribute."
PopHub also retained much of its member base of London creatives. "I think if anything, the pandemic has catalyzed a more adaptive attitude from more traditional workspace providers towards flexible co-working," Simon reveals.
Meanwhile, Trampedach believes workplaces are entering a new Renaissance. "The speed of change in the world is so fast we can't even comprehend it," he says. "The power has been with the landlords for years, but it's moving away and moving away fast. I think we're going to see some amazing new precincts and buildings that have an overlap of work, live and play. There's a lot of good to come."