When former racing car driver David Matthews and his wife Jane became the proud new owners of the Eden Rock – St Barths in 1995, the British couple knew they were taking over a storied hotel with a rich celebrity history on one of the Caribbean's most exclusive islands.
What the couple might not have known, however, was just how much demand for rooms there would be. Reopening after extensive refurbishment, the property would quickly book out at the start of every season.
Rather than hang up the 'no vacancy' sign, Matthews came up with another idea: proposing independently owned villas on the island as alternate accommodation, but paired with the hotel's five-star amenities.
So successful was the initiative that a business, Eden Rock Villa Rental, was officially founded in 2012. Celebrating its 10th birthday last year, the company's portfolio of 150 villas delivers exclusivity combined with all the luxury trimmings, including private chefs, personal butlers, a dedicated 24-hour concierge service and VIP access to hotel amenities.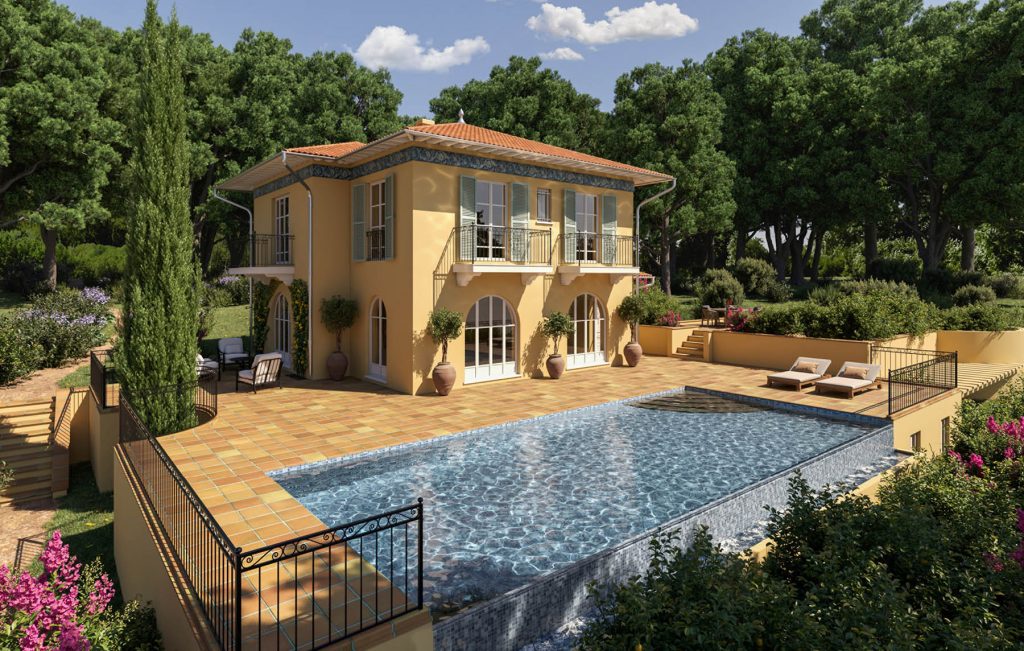 Like the property itself, the rental collection is now managed in partnership with the Oetker Collection, part of the German luxury hotel management company's Private Estate & Villa portfolio.
This is a small, handpicked portfolio of ultra-exclusive and unique rental villas in the Caribbean, France, Germany and the United Kingdom, where a host and service staff are on hand to cater to every detail of their guests' stays.
Other names in the industry have since had similar lightbulb moments. Even before the COVID-19 pandemic swept across the world, luxury hotels had started responding to the threat of Airbnb and other private villa rentals platforms in a way only they could: providing the product with their five-star service.
No Compromise
One of the first was Marriott Bonvoy, which in 2019 launched Homes & Villas by Marriott International, a collection of private home rentals around the world that come with the guarantee of on-brand design, cleanliness, amenity and safety standards.
However, the pandemic has accelerated the trend, as a private villa guarantees privacy and a sense of safety – there's no need for social distancing, and no stranger to make small talk with at breakfast, nor by the swimming pool.
And as travel has restarted, this format also caters to the new ways people are traveling, from workcations that mix business and leisure to multigenerational or group gatherings where everyone can stay under the one roof.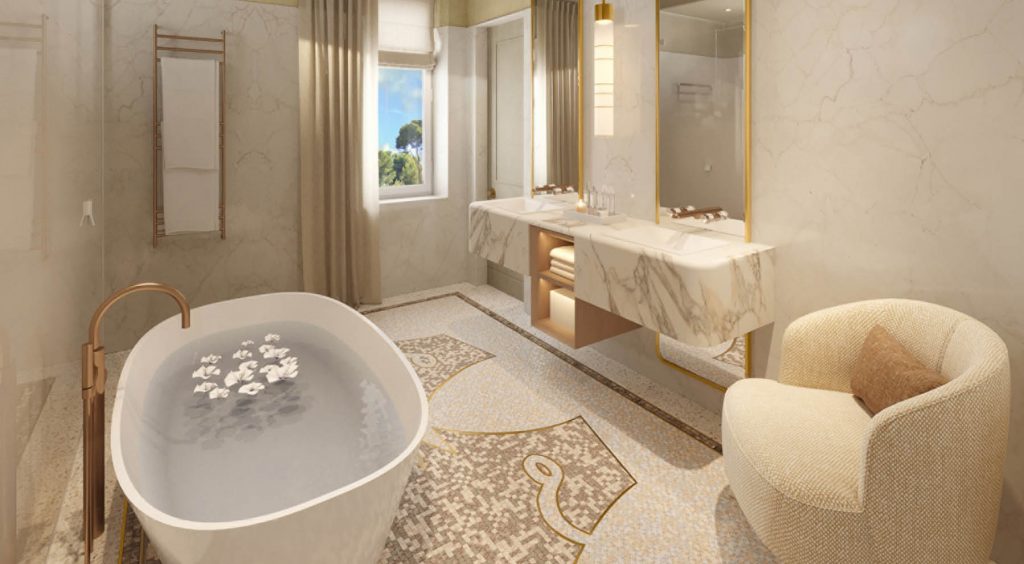 "Now, more than ever, our guests value personal space and our collection of incredible villas can give them confidence and peace of mind – without compromising on hospitality," Relais & Châteaux President Laurent Gardinier tells The CEO Magazine.
Unveiled in 2021, the luxury hotel and restaurant association's growing portfolio of 600 exclusive use villas in 30 countries – known simply as ​​Villas by Relais & Châteaux – are vetted according to strict criteria.
They include choices such as a grand palazzo on a Mediterranean island, a remote ranch in Montana, a clifftop cabin in Sri Lanka or a rural cottage in Ireland.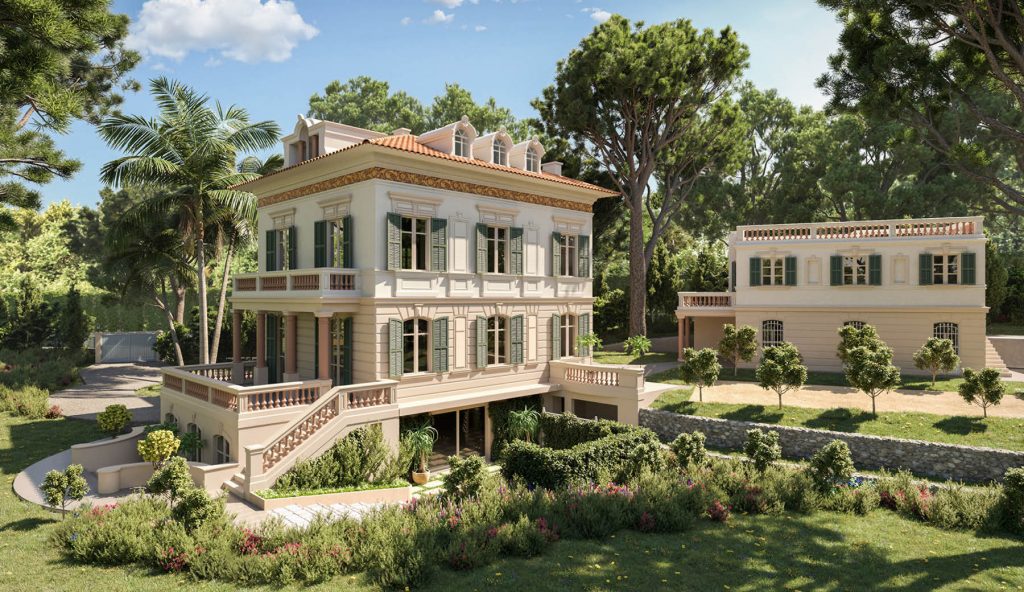 "Now, more than ever, our guests value personal space and our collection of incredible villas can give them confidence and peace of mind – without compromising on hospitality."
- Laurent Gardinier
"Guests are guaranteed the same service they could expect if they were staying in a Relais & Châteaux hotel," Gardinier explains. "So whether enjoying a quiet poolside dinner prepared just for you by a Michelin-starred chef or indulging in spa treatments delivered privately on-site, guests can appreciate their facilities' services undisturbed."
A Suite of Services
Eight was the magic number for Mandarin Oriental in early 2022 when it announced the initial selection of its 'Exclusive Homes' branded private villa rentals in partnership with StayOne.
The eight private, stand-alone properties range from a villa on a 60-hectare Mediterranean private island off the coast of Ibiza, to a modern waterfront property 15 minutes from Monaco on the French Riviera, as well as a stately Georgian-style country manor in the Cotswolds in the United Kingdom.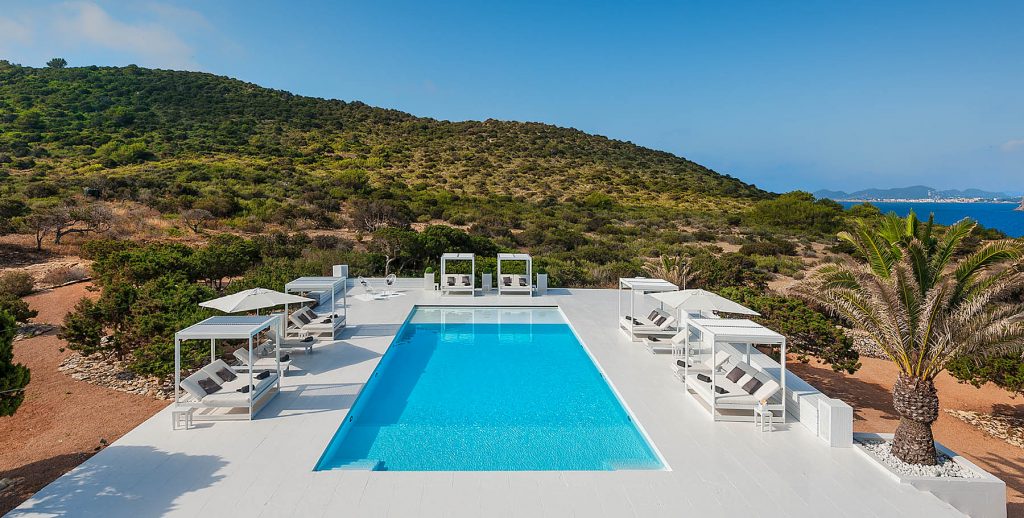 During their stay, guests can enjoy a suite of services, including on-demand culinary experiences, tailor-made itineraries, a 24/7 concierge, daily housekeeping and rigorous health and safety audits, without forgoing the small touches they would find in their favorite Mandarin Oriental hotel suite, such as fluffy bathrobes and bamboo toothbrushes.
On-site staff are fully trained in the brand's operations and service, but also bring a depth of local knowledge.
"These handpicked luxurious homes fit naturally into our portfolio and their locations provide opportunities for our guests to combine a hotel visit with a villa stay and explore more of the destination in different ways – but all with the assurance of the Mandarin Oriental reputation," Group CEO James Riley said at the launch.
A New Definition of Luxury
While collections such as Exclusive Homes allow brands to establish a presence in destinations where they have yet to open a hotel, some are able to look at what they can offer in the privacy of their own backyard.
At the Grand-Hotel du Cap-Ferrat, a Four Seasons hotel at the tip of one of the world's most exclusive peninsulas on the French Riviera, the fragrant pine trees on the property's grounds obscure three freestanding private villas.
Villa Rose Pierre is an opulent pink residence that can sleep 13 people with its own professional kitchen, wine cellar, swimming pool, tennis court and petanque court.
---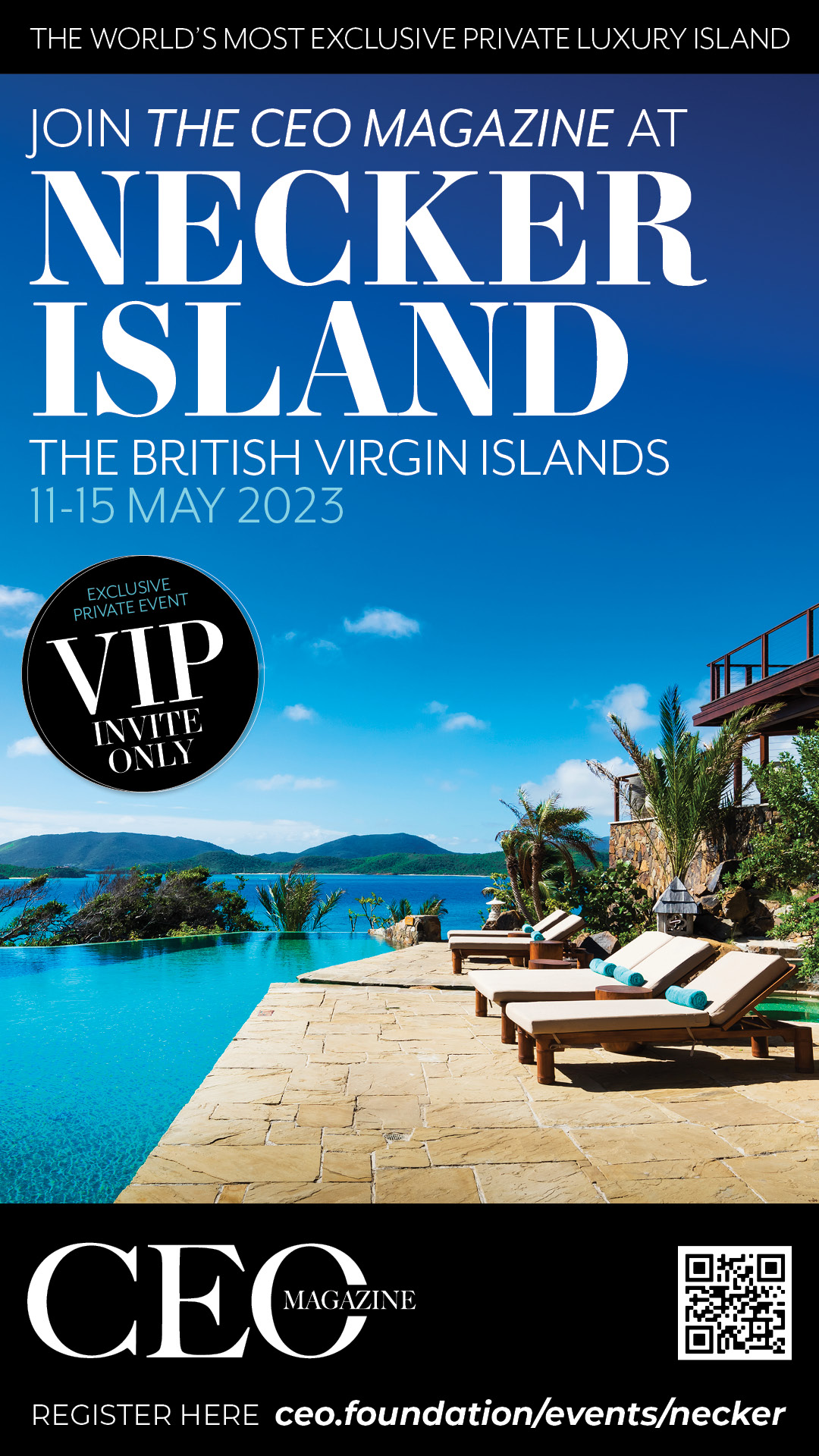 ---
Advertisement
Villa Beauchamp has a swimming pool, home cinema, sauna, hammam and an independent guesthouse, while Villa Clair Soleil features a sunny terrace, swimming pool and gym. The latter two villas are set to welcome their first guests this summer.
"Typically guests booking our private villas are traveling with the family and looking for spacious accommodation where they can enjoy total privacy while benefiting from Four Seasons' renowned service," says the hotel's General Manager François-Régis Simon.
"The comfort and spacious interiors of our villas, including lush private gardens, enable them to truly feel at home with the convenience of all services that can be associated with it."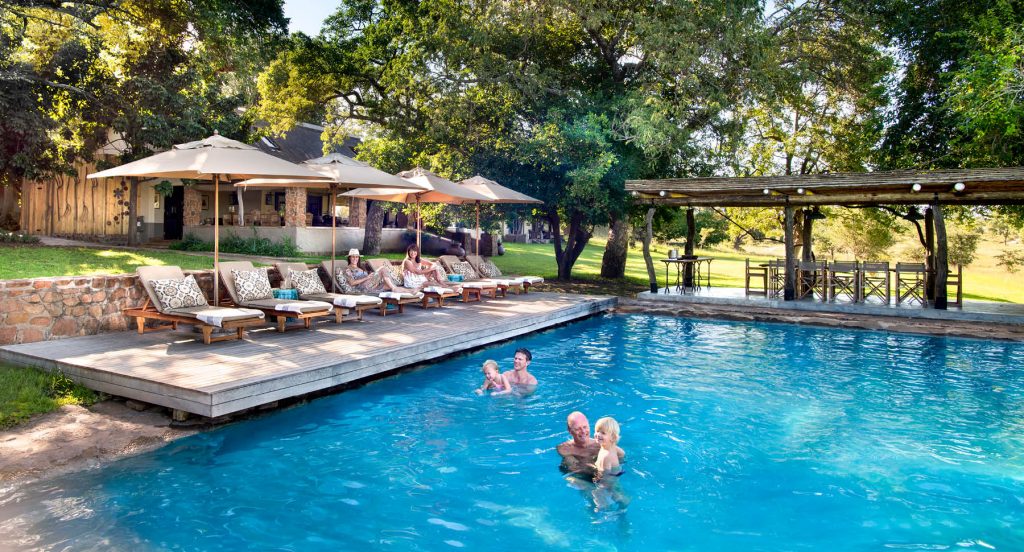 "People can spend some quality time with the people they love. And this is the true definition of luxury today."
- François-Régis Simon
Each villa comes with a dedicated butler and the on-site team can organize everything from a driver to a babysitter, cocktail party and even a fireworks display – yet is located meters from the main property where Winston Churchill, Elizabeth Taylor and other legendary figures have stayed.
Offering the best of both worlds, for today's luxury travelers, a private villa operated by a hotel is a winning combination. This is just the beginning of what's set to become a key segment of the market for five-star hotel brands.
"People can spend some quality time with the people they love," Simon adds. "And this is the true definition of luxury today."
Here are three of the finest hotel private villas around the world.
---
SINGITA CASTLETON, South Africa, Singita
Adrian Kaplan, General Manager of Marketing at Singita, describes the African conservation and ecotourism brand's seven luxury private villas as "sanctuaries where families and friends can escape for much-needed time together in some of the world's last remaining protected wild places".
In Sabi Sand, its privately owned game reserve next to Kruger National Park, the Singita Castleton private villa was once the family homestead of the Founders.
The relaxed yet elegant farmhouse overlooks a watering hole popular with game and can sleep up to 12 guests who have exclusive use of a bocce court, tennis court, a fitness center, yoga pavilion and a firepit for dinners under the stars.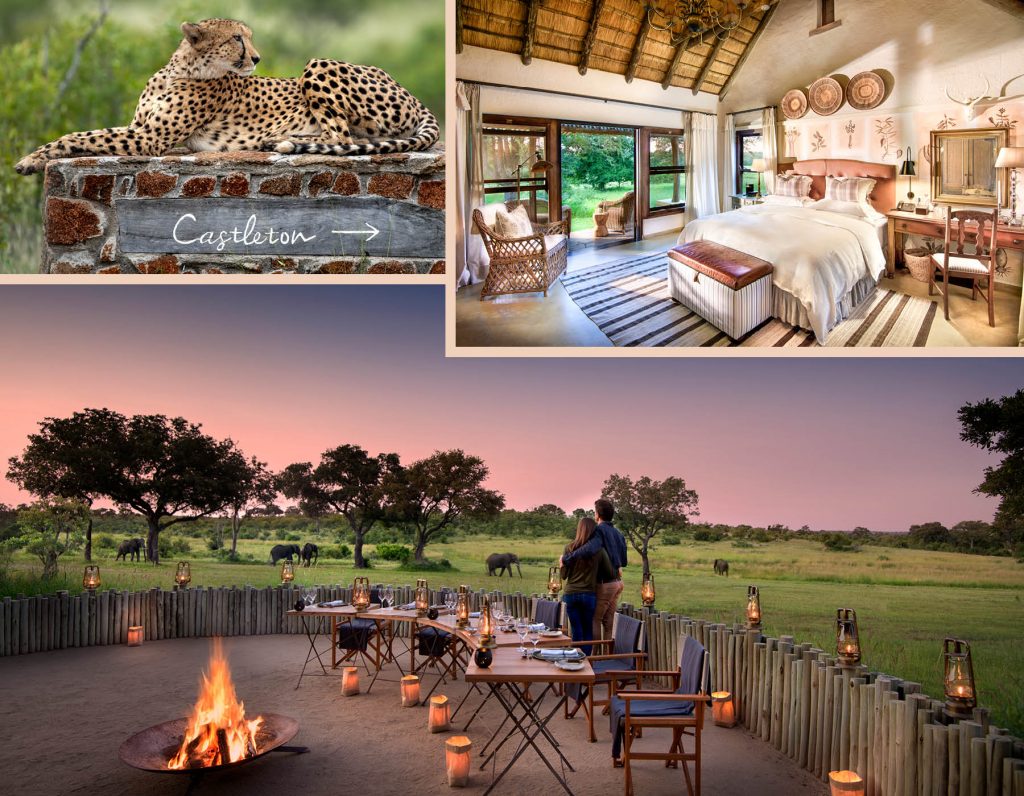 ---
TAGOMAGO PRIVATE ISLAND, Spain, Mandarin Oriental
Seclusion doesn't get better than this sole property on what's billed as 'Europe's most exclusive private island' just a few minutes by boat from the ultimate party island, Ibiza.
Surrounded by scented pines at the center of the island, this modern-style finca (ranch) has five sea-view bedrooms, a breezy, open-plan feel and an immense outdoor entertainment area with a saltwater swimming pool.
Candlelight dinners in hidden coves or a movie night under the stars are just two of the exclusive experiences to savor at this Mandarin Oriental Exclusive Homes property.
---
CEYLON TEA TRAILS, Sri Lanka, Villas by Relais & Châteaux
Each of the five tea-planters' bungalows perched high above Lake Castlereagh in Sri Lanka's Ceylon tea region drip with history, charm and character.
Set apart from the main property – one, called Tientsin, is half an hour away in the next valley – a personal butler is on hand at each villa to curate leisurely days of high teas on manicured lawns, in-room spa treatments or organize more energetic treks to inland waterfalls or kayaking on the lake below. The property is Relais & Châteaux's first presence in the country.