Delivering quality health care to the elderly population is high up on the list of priorities for the United States government. However, the healthcare system is at odds with the needs of physicians and their senior patients. Physicians are rewarded for the volume of services delivered rather than the quality of care provided.
Founded in 2016 on the belief that health care was 'structurally broken', agilon health has sought to be the trusted, long-term partner of community-based physicians, enabling them to transform the delivery of health care for seniors. A big part of this approach has been to hire the right people and partner with physician groups who care about making a change and who'll fight for better outcomes for older adults.
"People really feel like they can thrive here at agilon; they can be open and challenge one another, but be focused on a common mission and vision of transforming health care."
Chief among those people is agilon health's CEO, Steve Sell. A 30-plus-year veteran of the healthcare industry, Sell says his career has been an incredible opportunity. "I work in a field where you can really make an impact."
During his 20 years with Health Net, Sell says he got to do "everything under the sun". "I started as Director of Strategy for the CEO and ultimately became President and CEO. I was able to grow it into one of the largest and most innovative health plans in California."
Growing Partnerships
In 2020, agilon's Chair, Ron Williams, and Vice Chair, Ravi Sachdev, approached Sell about joining their company as CEO. "I was so struck by their ability to create a new primary care model, and one that could be applied all around the country," he says.
"There was a tremendous opportunity to change health care delivery, especially for the most complex patients when the primary care physician is put in the driver's seat, and they have care team resources at their disposal."
Sell accepted the offer, not realizing just how much of a difference it would allow him to make. "It has taken off far more than any of us would have predicted a few years ago," he says. "We've changed the payment model, the resource model and the information model to have dramatically better outcomes from a cost and quality perspective."
---
---
Advertisement
"agilon health and its physician partners are creating the healthcare system we need – one built on the value of care, not the volume of fees. Learn more at agilonhealth.com." – agilon health
Sell explains that by forming a true partnership with physician groups over a 20-year period, agilon has been able to provide capabilities and resources that were previously unavailable. "We bring people, process, capital and technology to the table," he says. "That way, our physician partners can practice medicine the way they were trained, but didn't really know was possible."
Joining as he did in the midst of the initial COVID-19 outbreak, Sell set about growing the company's physician partnerships and platform, while building a strong culture across a largely remote and quickly growing agilon workforce. The organization's purpose-driven vision and mission helped employees feel connected.
"We've done an incredible job of being able to attract and retain the best talent," Sell says. "People really feel like they can thrive here at agilon; they can be open and challenge one another, but be focused on a common mission and vision of transforming health care."
Exponential Growth
The business has grown exponentially since Sell's arrival. "We're now in 12 states. When I started, we were in four. We had seven partners and today we've got 23. Through our physician partners, we are supporting nearly 500,000 senior patients, but at the time I joined it was just over 100,000 patients."
But Sell says there's a long way to go to fulfill agilon's overall vision. "We have a vision of doing this in 100-plus communities across the United States." he says.  "We've got one percent of primary healthcare physicians out there. Ultimately, we want to get to five-to-10 percent."
And the key, he says, is constantly focusing on what the organization calls its "Vital Few" – top priorities agilon has established in the areas of growth, market optimization, and team and culture – that will allow the company to deliver on its mission and vision. "Everything we do is aimed at ensuring that, through our network, platform and partnerships, we are empowering primary care physicians to focus on value of care, and allowing them to spend time with their patients who need it most; the result is strong patient-physician relationships with better outcomes." he reveals.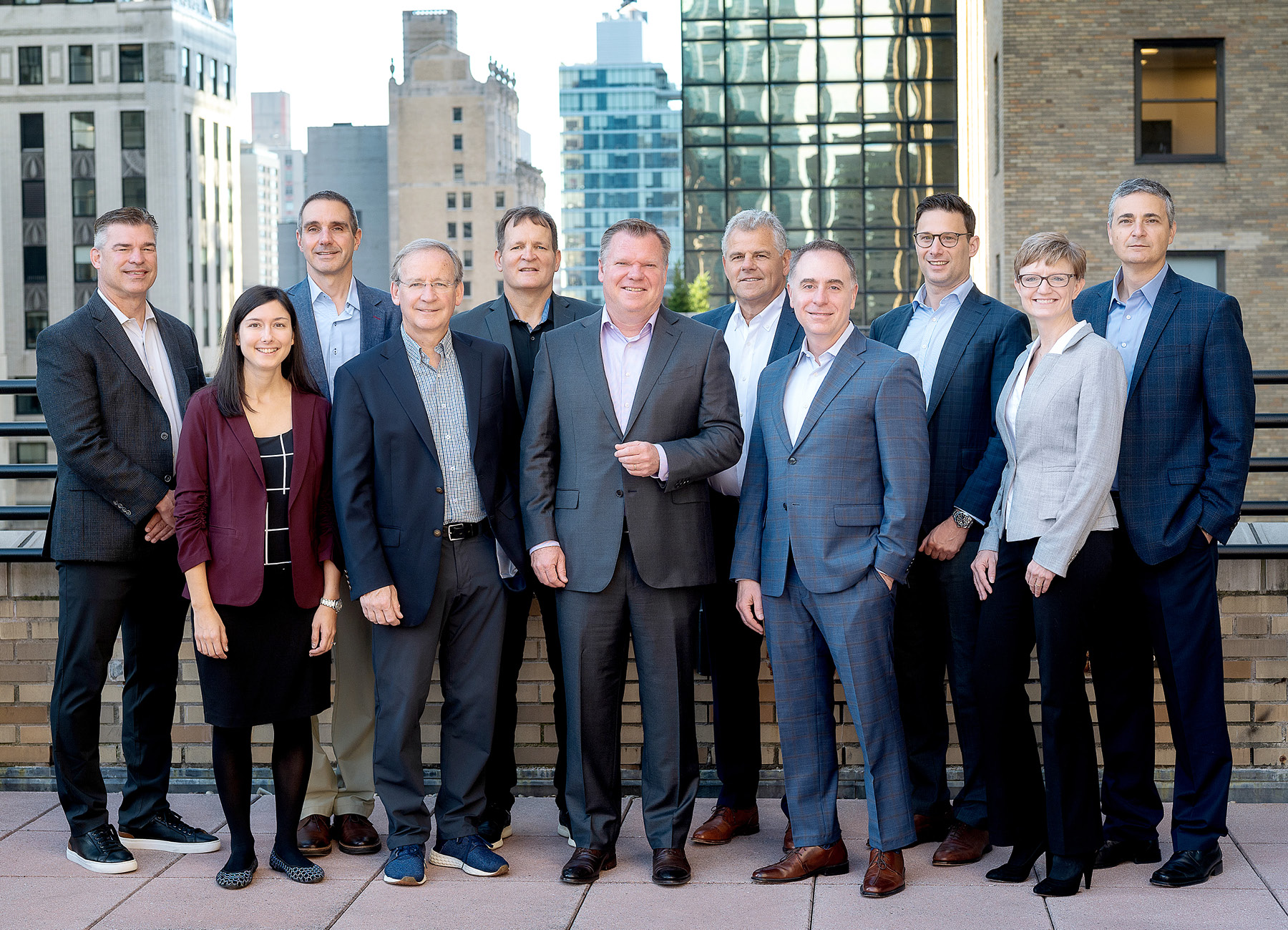 "We have a vision of doing this in 100-plus communities across the United States."
"We're going to continue to invest in these key areas, so our physician partners are equipped with the right information, the right amount of time, and the resources to transform healthcare delivery."
So far, agilon's approach to health care is a winner with its physician partners' patients. "The net promoter scores from senior patients are 80-plus," Sell notes. "Oftentimes in health care they're negative, or the best in class might be 20–40. agilon and our partners are off the charts for health care, and world-class overall. That's better than Apple and Southwest Airlines."
But agilon isn't resting on its laurels. "We're focused on making that experience even greater and richer together with our partners," Sell says.
"In 2021, we reinvested US$100 million into the communities in which our physician partners operate as part of our model. We'll continue to build out the agilon network of partners, so that, together, we can really deliver on our vision of transforming health care at the community level."