While CEO Steve Murphy may run the British railway company MTR UK, he says he it's the employees who really keep the trains running.
He says he never forgets that fact, which is reinforced through frequent visits with staff on the frontlines who serve customers, keep stations clean and maintain and operate the trains.
"They're not the directors who work for me. They're train drivers, they're controllers, they're station staff, cleaners, maintainers of the railway. And all of those at times are challenging, demanding jobs. But the insights you get from the people who do them are incredibly powerful," Murphy tells The CEO Magazine.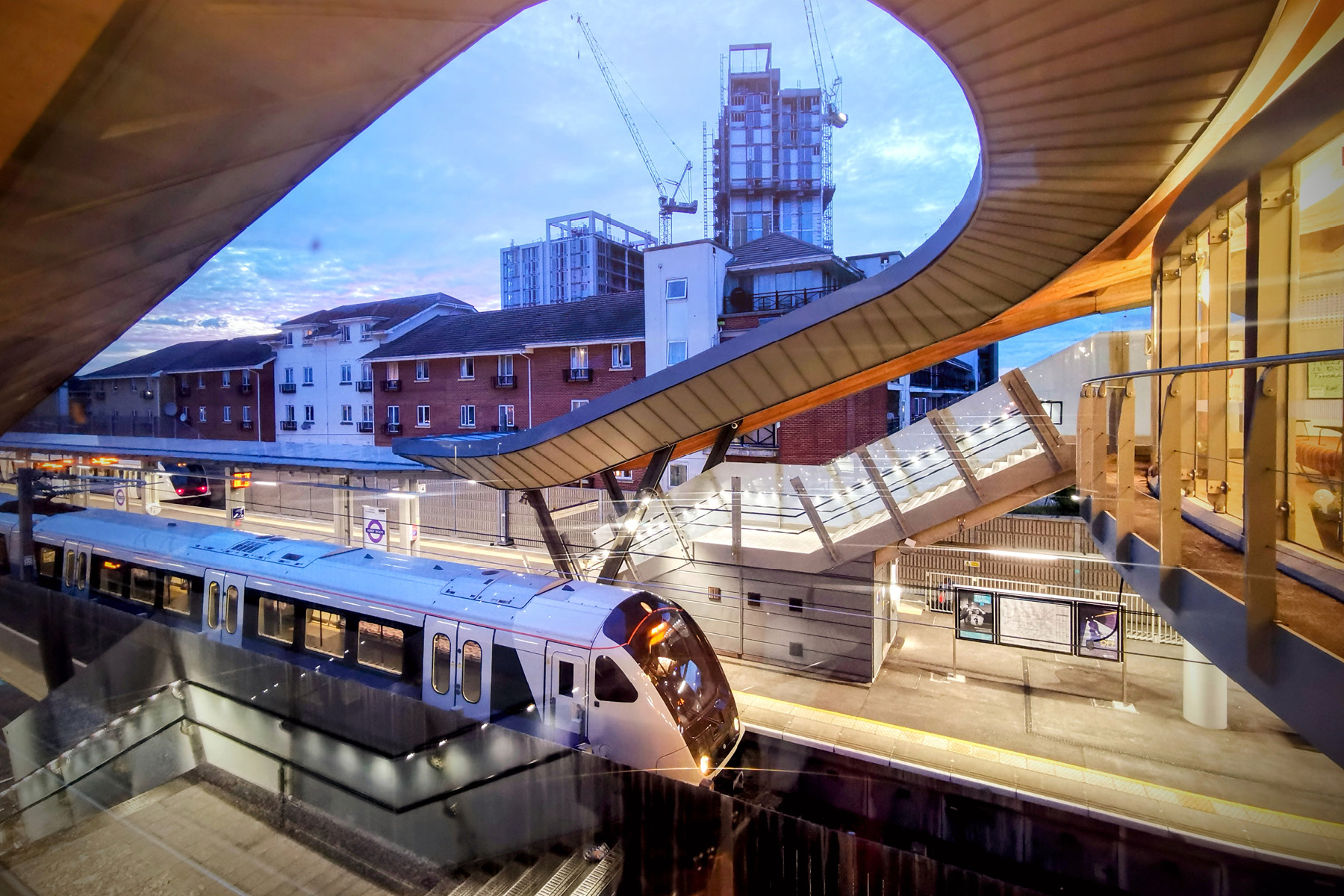 "If I'm going to build something, how does it make my customers' lives better? Because if it makes their lives better, I'll probably see a really good increase in passenger numbers."
"Obviously you get board reports and analysis from your senior team, and that's all good and relevant, but I will pretty much always go and check and test the key findings from any analysis with train drivers, or with station staff," he says.
"More than once they've said, 'That's really interesting, but that's not the key issue. I'll tell you what the key issue is'. And I'll tell you what, they're nearly always right."
Wide Range of Expertise
As a subsidiary of MTR Corporation, a global operator of sustainable rail transport services, MTR UK is a shareholder in South Western Railway and runs the recently inaugurated Elizabeth line in London, which stretches from Heathrow Airport and Reading to Shenfield and Abbey Wood.
Murphy oversaw MTR UK's initial operations on the Elizabeth line, now the busiest railway in the United Kingdom, which has increased central London's rail capacity by 10 percent. He calls the experience "an absolute career highlight".
"It's one of these global mega projects, and getting it from the project stages into operation was not only a remarkably challenging process, but also remarkably rewarding," he says.
---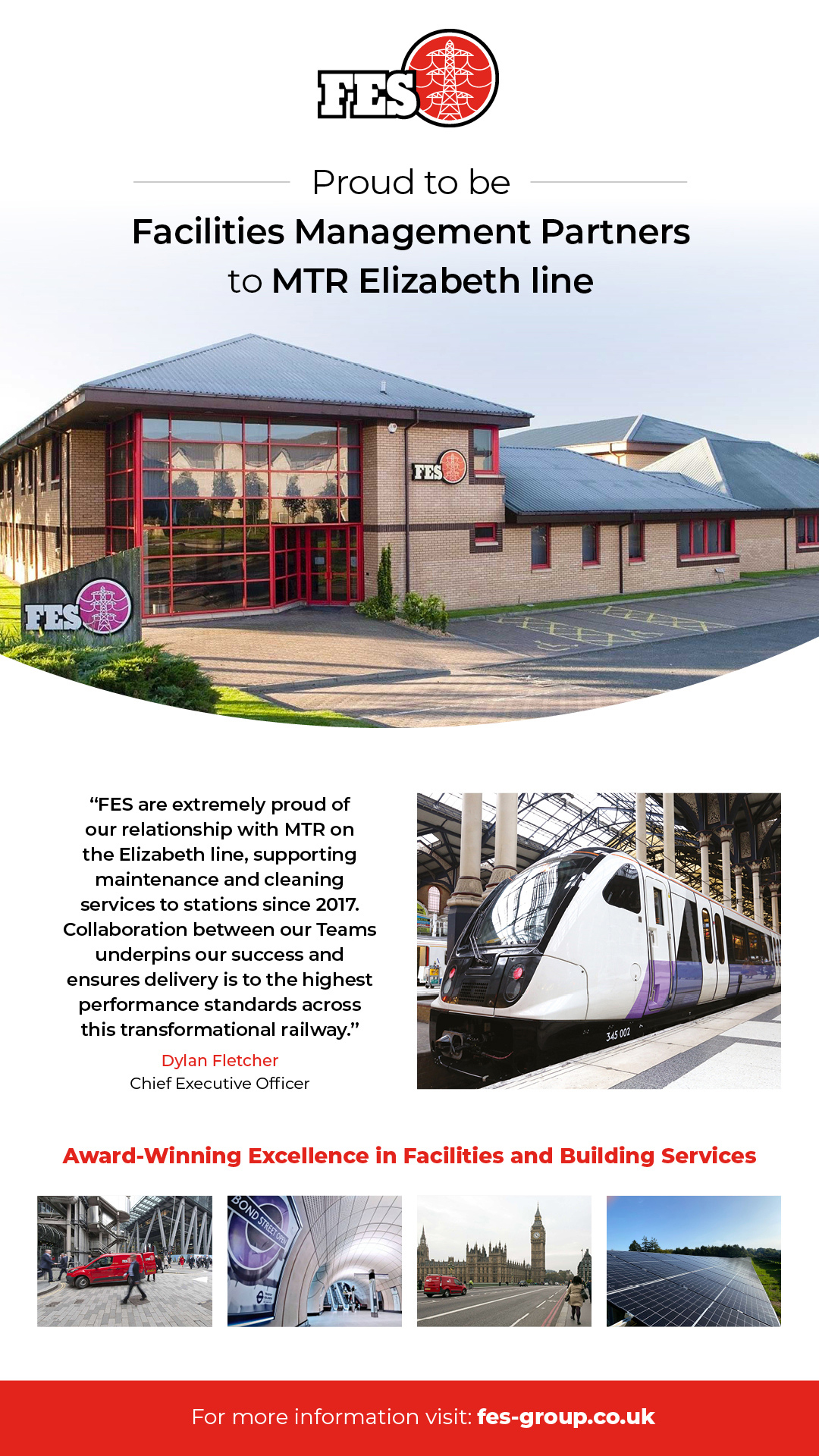 ---
Advertisement
The company's expertise and experience extends to the design and planning of rail transportation services and high-performance timetables, along with construction, commissioning, maintenance and operations.
MTR UK's Academy delivers innovative training packages for railway staff, with MTR trenolab working with a range of clients to identify and improve under-performing timetables.
Company Pillars
A seasoned veteran of the railway industry, Murphy began his career as a graduate trainee with British Rail in 1991. He joined MTR in 2014 as Managing Director of the Elizabeth line, operating services across London on behalf of Transport for London. He became CEO of MTR UK in October 2020.
Murphy outlines three pillars in his vision for MTR UK: operations, infrastructure and property and says the company "will always be defined by what we're doing as an operational railway".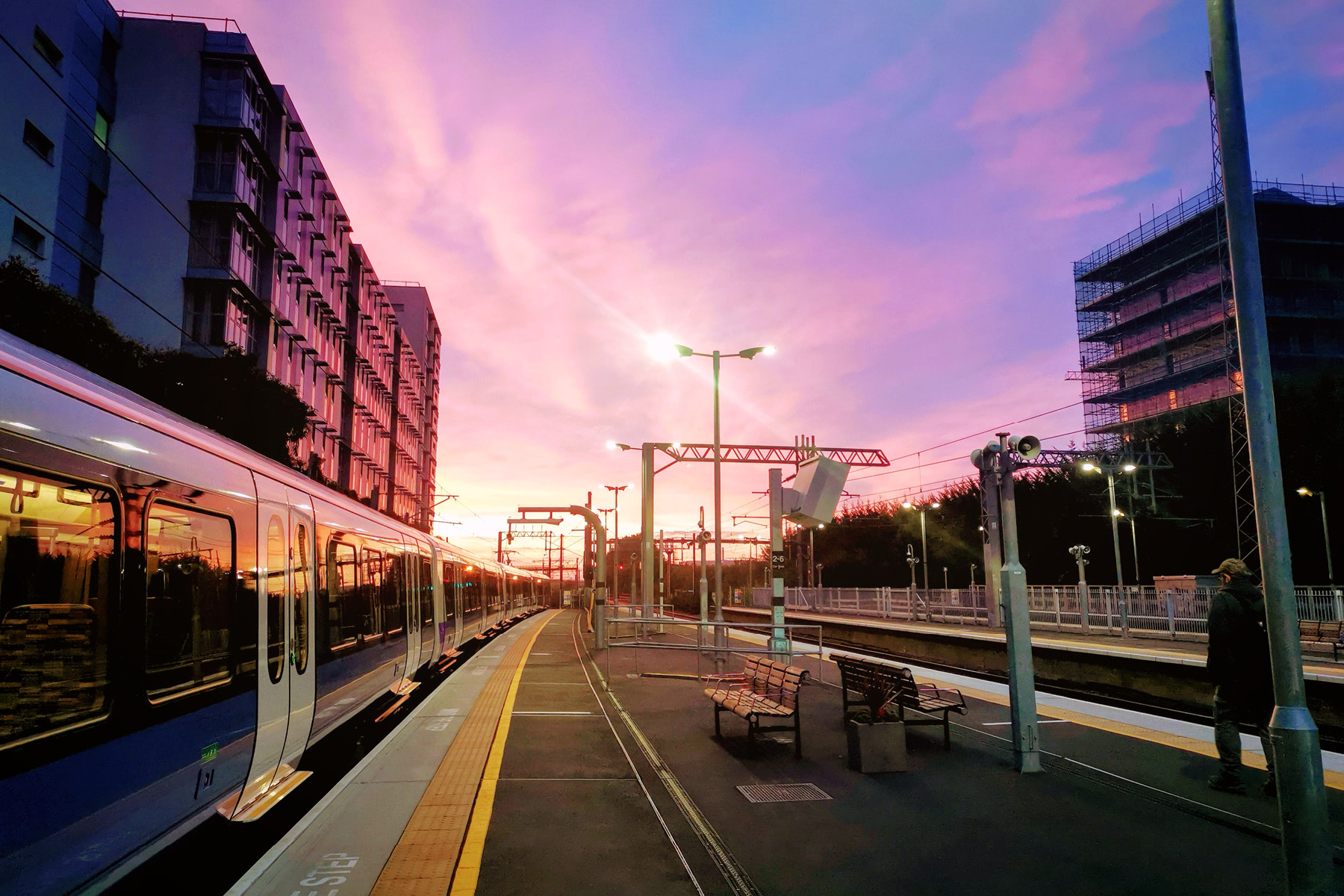 "If your product isn't good, you don't have a license to do other things. If railways are working well, people will be pretty happy with life."
He says being a strong operator with an operational mindset and a focus on customers provides the foundation for its work on infrastructure projects, which range from station design to laying new tracks.
"The first place you start, with an operational mindset, is that you always ask, 'What's the customer proposition at the end of all this?' If I'm going to build something, how does it make my customers' lives better?" he explains.
"Because if it makes their lives better, you'll probably see a really good increase in passenger numbers. The Elizabeth line's a great example of that.  If you don't have that, the danger is if you're solely engineering-led, you build something based on your best guess, but you might be a bit removed from what those customer requirements really are."
Property Development
Property is the third pillar in Murphy's vision for MTR UK. He first saw how railways drive development on a trip to Hong Kong, where MTR Corporation constructs rail systems and stations, along with adjacent office, retail and residential projects.
"The really successful railways have always found ways to diversify into relevant adjacent business opportunities, going all the way back to the Victorian forefathers who invented railways," Murphy says.
"Wherever you build good railways, land values increase pretty dramatically, and the value of the spaces over the stations, the air rights, also increase dramatically."
He points proudly to London's Liverpool Street station upgrade, which he says "redefines how you finance railway projects in the United Kingdom".
MTR UK has entered into a Joint Venture with Sellar, the developer of London Bridge Quarter and Paddington Square and, working together with Network Rail, plans to transform London's Liverpool Street station. The proposal for a 16-story office and hotel tower, which will also feature green spaces and leisure facilities, will benefit the entire community.
The Joint Venture will enable the delivery of US$493 million worth of private sector investment for refurbishing the station and rail infrastructure, providing vital station upgrades and resulting in an improved passenger experience at no cost to passengers or the taxpayer, according to Murphy.
MTR sees the similarity between projects, such as the Liverpool Street station upgrade and its other projects elsewhere in the world, which can generate their own income and attract private investment.
"As a railway company, if your entire model is 'I'm going to go to government and ask for more money to do what I want to do' but it's not sustainable," Murphy says.
"One of the things we're looking to do is, wherever possible, find private sector solutions to a growing, successful railway industry, because we think that's absolutely needed and we think it's really valuable."
Providing a Good Product
Proposing and completing projects such as a refurbished Liverpool Street station requires stakeholder approval or a 'social license'. For Murphy, that comes from operating a tip-top railway with a strong focus on safety and customer service. In other words, keeping the trains running on time.
"If your product isn't good, you don't have a license to do other things," Murphy says. "If railways are working well, people will be pretty happy with life. It's very important to make them accessible and to keep them clean."
In his more than 30 years working in railways, Murphy lists his interactions with customers and employees as sources of inspiration while seeing the impact of railways on communities can be hugely motivational.
"I don't think there's many jobs where you can have that sort of impact on people's lives," he says.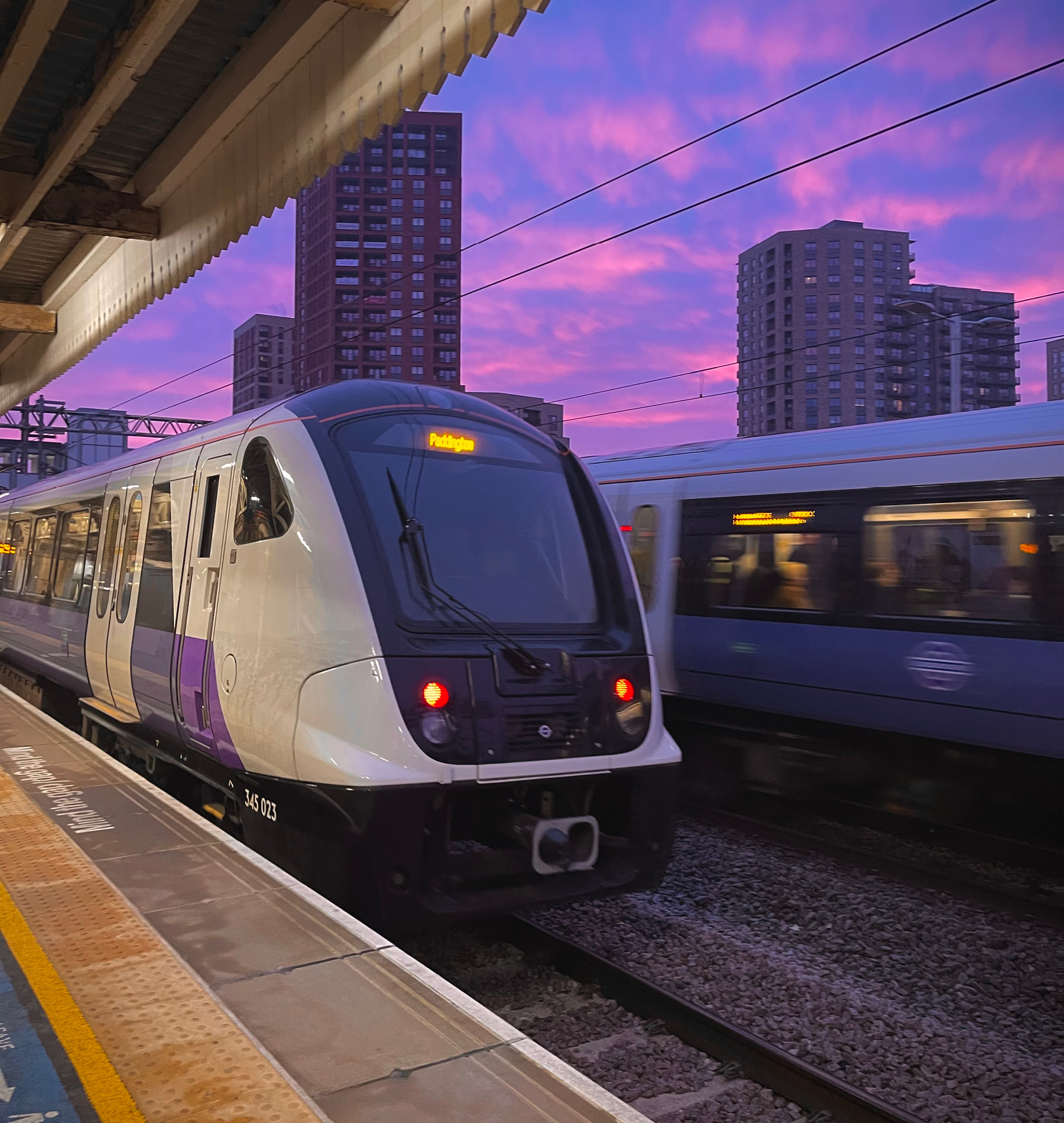 "Frontline staff should be right at the front of your thinking in any decision you're making."
"Railways really matter because, particularly somewhere like London, so many people depend on them to get around. And when you don't run railways well, that really matters, too," he continues. "If you're the operator, it needs to hurt if you're not doing well enough with them."
The passenger rail business is still bouncing back from the depths of the COVID-19 pandemic as commuters return to the office and passenger habits shift. Murphy is quick to credit employees with soldiering on through the worst of it to keep the country moving during the darker days of the pandemic.
"That was actually a very scary period, but as key workers, people continued to get up and come in, despite all of those pressures, and make the railways work," he says.
"I often find the people who run the railways are really inspirational and I like listening to their ideas," he adds. "Frontline staff should be right at the front of your thinking in any decision you're making. It may sounds obvious, but it's not necessarily that commonplace."