After joining leading ship management firm OSM Asia, part of the OSM Maritime Group, in October 2020, Managing Director Simona Toma hit the ground running and is working to ensure the firm continues on its strong growth trajectory.
"I joined OSM through a merger and acquisition process, after previously working with a company called SeaTeam. I was identified as one of the key members in the leadership team for OSM Asia. Later on, working closely with the previous MD, I was offered the opportunity of being grown into the MD position through an interim position of Deputy MD," Simona explains.
Looking ahead five or even more years, the ambition is obviously to grow the technical management segment.
She underwent a comprehensive, structured training program for six months, where she worked shoulder-to-shoulder with executives to gain the right tools to enter the Managing Director role. "Since then, I'm looking at carving a new leadership ideal for the entire team I have here," she says.
Growth Strategy
While the OSM Maritime Group already commands a leading position in the crew management sector, Simona is following a clear growth plan to stay ahead of competitors and to keep innovating for customers. When it comes to its technical management unit, she believes there is still room to expand.
"We are in the top 10 most important players in the world with a very high ambition to grow. Looking ahead five or even more years, the ambition is obviously to grow the technical management segment," she shares.
---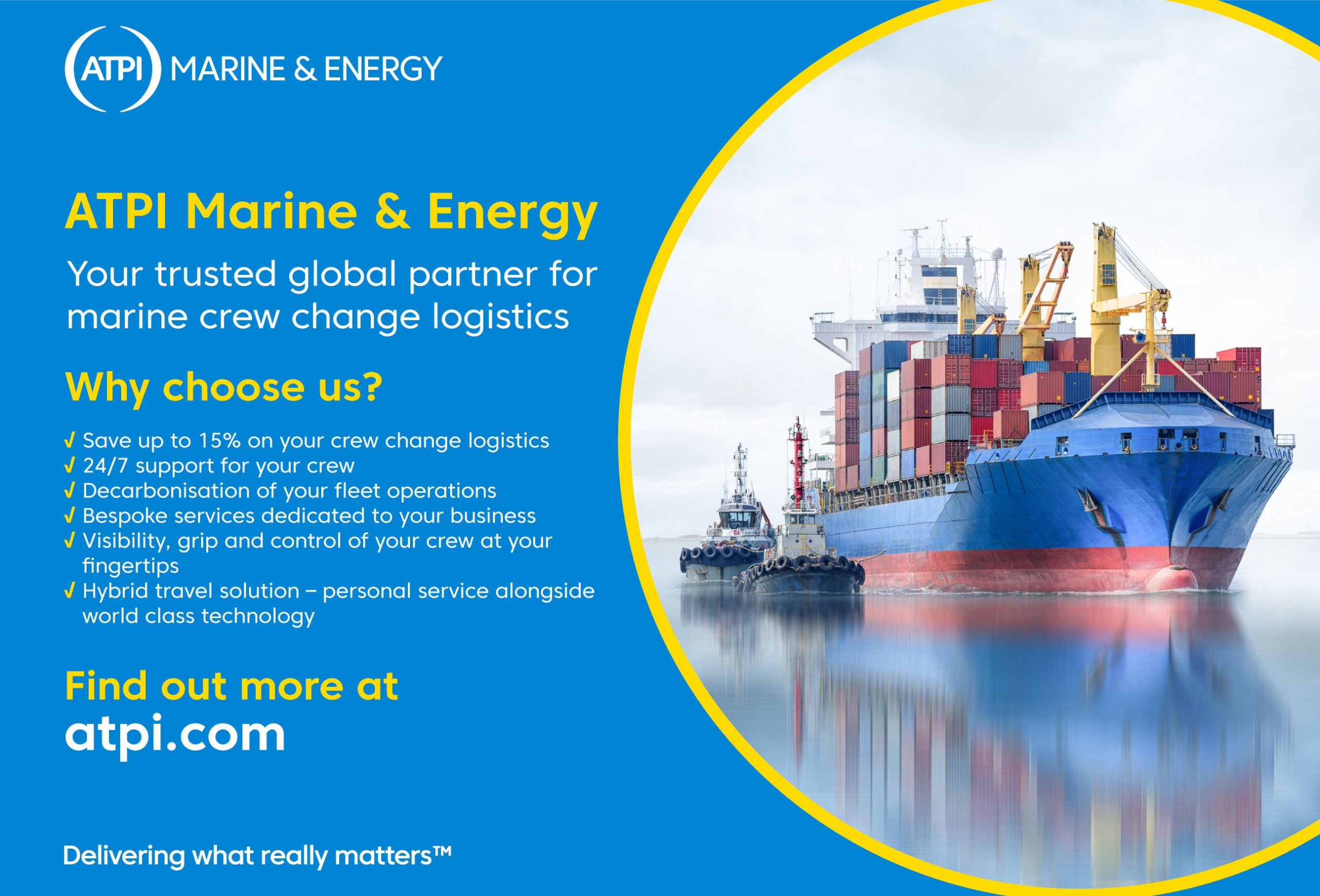 "ATPI and OSM have a partnership of over 20 years that goes beyond a typical client/supplier relationship. Whether it's handling complex crew changes or providing key efficiency insights, we make sure OSM's crew always reach their destination." – Nikos Gazelidis, CCO Marine Division, ATPI Marine & Energy
---
Advertisement
Building on their technical expertise and the experience gained in different market segments, Simona has set her sights on targeting tankers, segments in bulk carriers and offshore. In order to reach this goal, she sees the most important element to be a solid human resources foundation.
"We have an impressive crew management footprint and we are leveraging the OSM crew management business, which is a big plus because we are able to provide diverse, sustainable solutions to every client and also work together on strategies to eliminate risks of employment," she explains.
"Our growth ambition in Asia is to increase the number of vessels under full ship management for a selected clientele that expands beyond Singapore, such as Japan and China, in the segments of interest, bulkers, offshore and tankers.
"We are confident that we will achieve our goal by enhancing the skills of our people onshore and at sea in combination with the competitive and quality services that we offer in the industry." 
Organic growth and future expansion are top of the agenda for OSM Asia going forward. Through consistently good operational performance, Simona hopes to make customers into loyal partners who collaborate closely.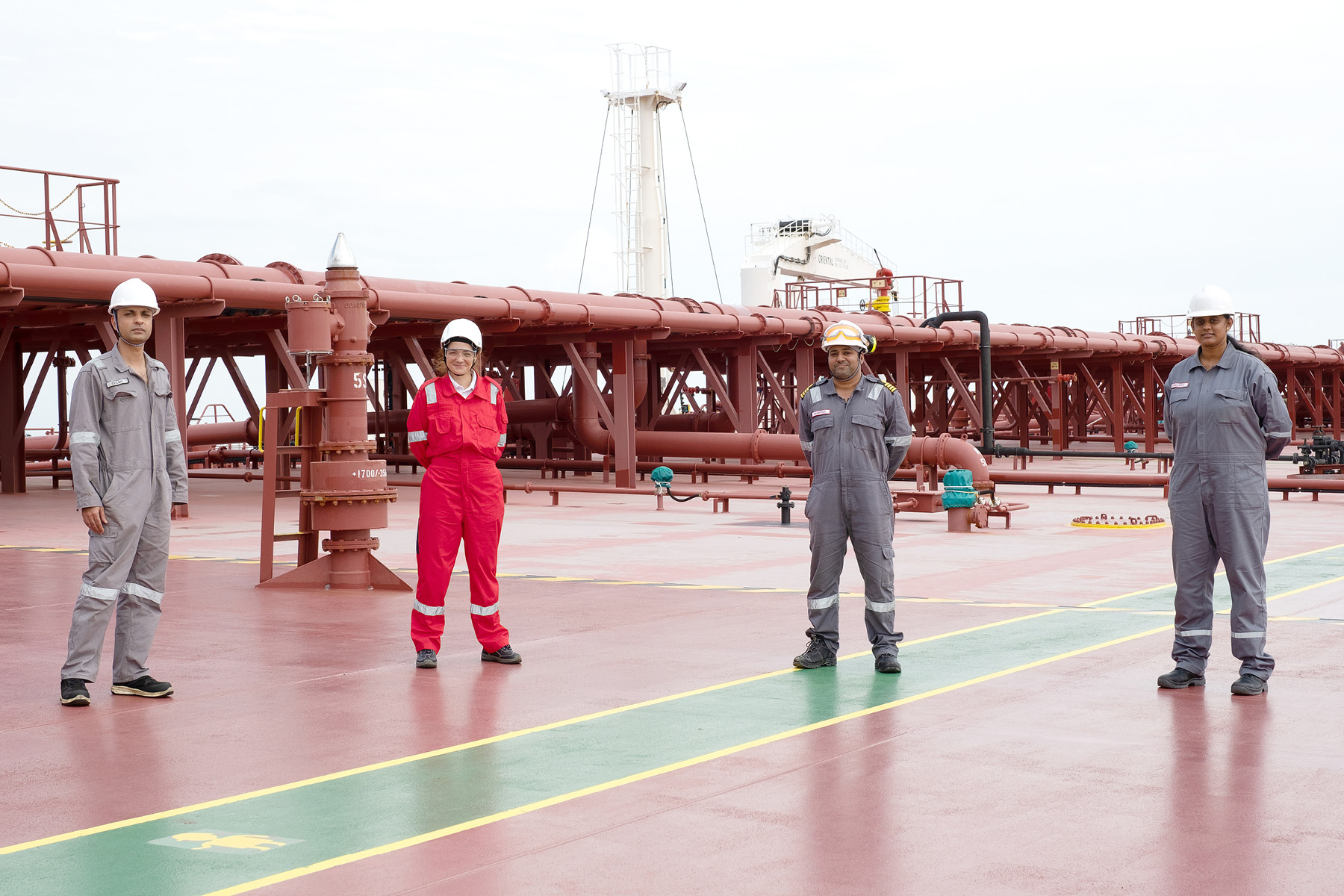 Sustainability Agenda
For Simona and the OSM Maritime Group, pursuing environmental, social and governance goals is a long-term project. Through focusing on the three pillars of people, processes and planet, the OSM Maritime Group is working to ensure high levels of human welfare and are helping create a better life for everybody.
"We have drilled it down to making sure we have tangible KPIs for the organisation in each of these pillars, and we are making sure that we hold ourselves accountable to delivering on these KPIs year-on-year," she adds.
As a maritime company, OSM has faced major challenges from the spread of COVID-19 aboard ships. With around 20 staff on each vessel, and crews on-board changing when contracts finish, managing these teams while eliminating the virus in these environments is no small task.
Keeping the crew aboard its vessels safe and COVID-free is the most important aim for Simona. In practice, the OSM has put in place a solid pandemic management plan to ensure the right procedures are followed.
Competitive Advantage
Operating in an industry where skilled staff are in extremely high demand, OSM Asia is placing major importance on supporting the mental health of employees. A range of wellbeing solutions have been implemented as part of the firm's holistic approach towards the pandemic. Simona believes that maintaining employee happiness can help improve retention and overall work quality.
Looking ahead, a key differentiator for her is the ability to capture and monitor vessel performance in a live manner. "High frequency data of the vessel's performance being fed into the organisation is the first element that we're looking at. In addition to that, being able to analyse and learn from the data, and then provide feedback to improve performance, is important for us."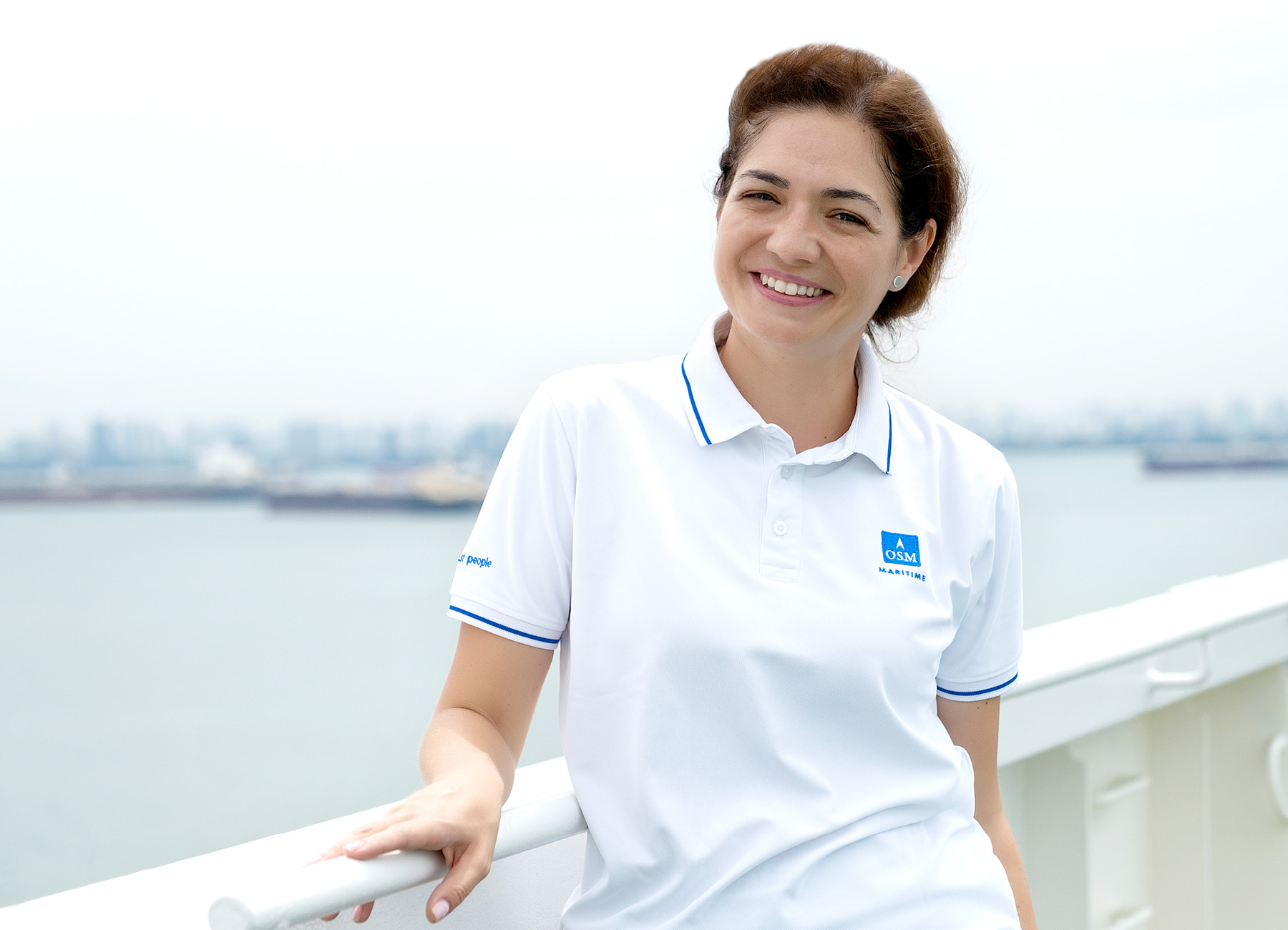 Making sure we work together with providers, and making sure that they understand our business needs, is vital.
Suppliers, too, are critical to the success of OSM Asia. With even a relatively small disruption to the supply chain having a major impact on operations, good supplier relationships can result in smooth and reliable delivery.
"Making sure we work together with providers, and making sure that they understand our business needs, is vital," she says. "Then we are able to forecast what kind of challenges and what kind of disruptions could be ahead, and find ways together to eliminate them."