For most people, India isn't necessarily the first place they think of when it comes to exceptionally high-quality whiskey. But while it may be on the other side of the world to the crisp Celtic air where the drink first originated, over the past few decades the country has been making waves in the international whiskey arena.
Indeed, as far as numbers are concerned, consumption within India is immense, and the rest of the globe is increasingly appreciating just how good the nation's products are.
"We get inspiration from everywhere, every trip and the people we meet."
One truly stellar example is Piccadily Distilleries, which was founded in 1953, before formally registering in 1967. Located in the Indri region, four hours outside Delhi, the sugar mill and distillery were purchased by the Sharma family in 1994, and since then they have continued to refine and evolve their offerings.
An Inspiring Learning Curve
Now, change is in the air at Piccadily Distilleries. "We are doing new things – discovering new markets, new ways to do things," Founder Siddharth Sharma tells The CEO Magazine. "We have people who are willing to learn, and those who teach us as well sometimes. It's a learning curve. You learn from everyone.
"Everybody we meet, when we go to the market or a new destination, there is something that we pick up, and we incorporate it. In the space that we are in, it's creative every day. We get inspiration from everywhere, every trip and the people we meet."
Prior to 2008, Piccadily had been "predominantly an alcohol manufacturing company", Sharma says. However, he explains it was a bright idea from the Chair at the time to start venturing more into the realm of premiumization that really put it on the world stage.
---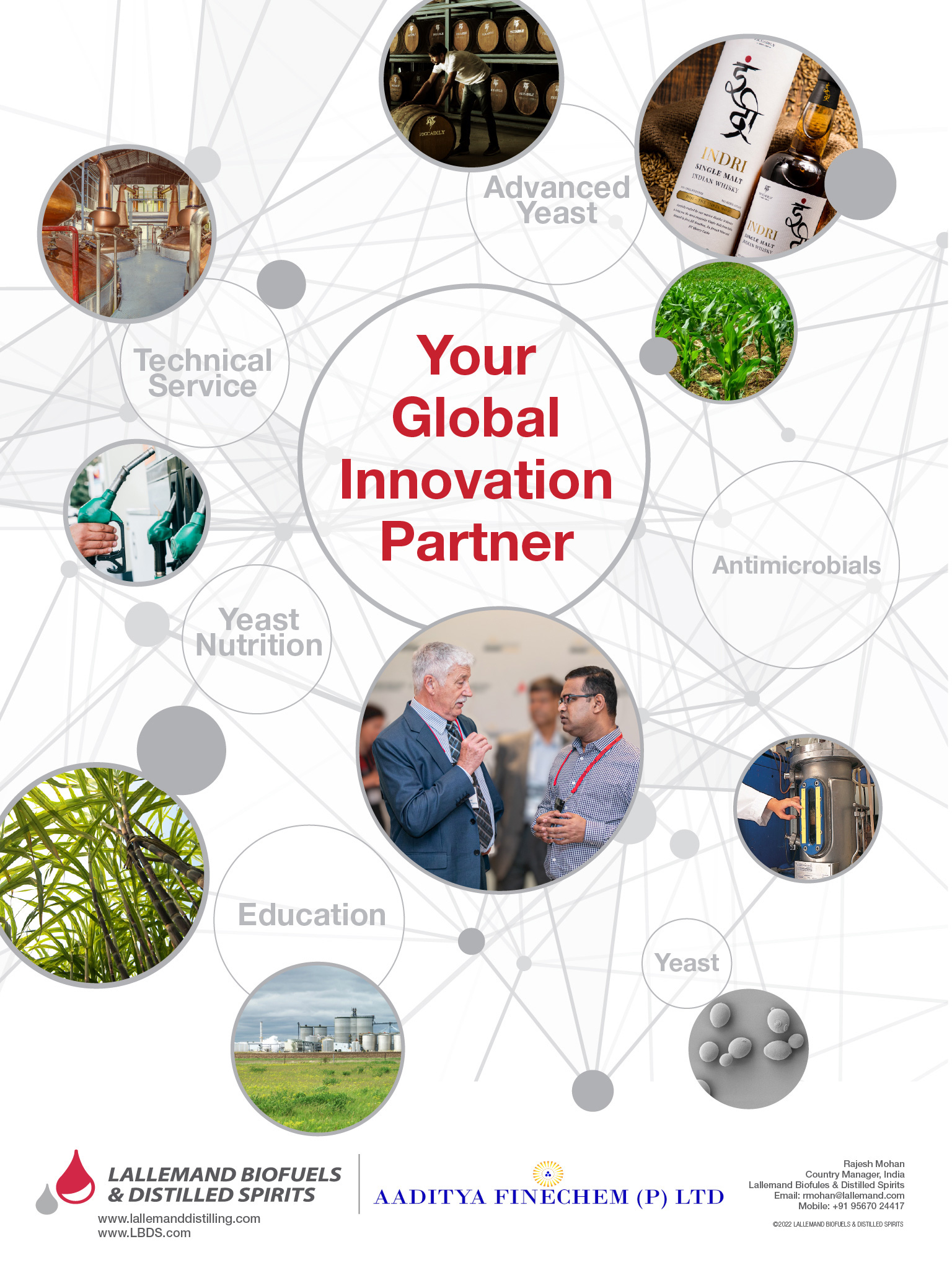 "Piccadily Distilleries is passionate about producing the finest spirits in the industry. Its expertise in high-quality spirit production and blending makes its brands unique. Piccadily is one of our proud customers whom we truly admire and enjoy working with." – Rajesh Mohan, Country Manager, India Lallemand Biofuels & Distilled Spirits
---
Advertisement
"He felt that if good-quality malt can be made overseas, and a few of the players in India were also doing it, then why shouldn't we scale up and do a premium malt?" Sharma recalls. "At that point in time, Piccadily was basically a bulk malt seller to all the distilleries across the country. After we saw the quality of the malt that we were producing, and a lot of people tasted it in India and abroad, we came to this view that we should launch our own single malt whiskey. It was a natural progression."
In 2012, the company's first malt distillery opened and now, just a decade later, it has made Piccadily the largest independent malt manufacturer and seller of malt spirits in India, producing three brands and four million liters annually. Today, as well as across India, it sells to Germany, Belgium, France, the United Kingdom and the Netherlands, is currently launching in the United States, and has invested in a project in Scotland, where it also intends to build a distillery.
From Malt to Whiskey
"We launched a single malt called Indri around Diwali last year," Sharma reveals. "It's been about nine months now and touch wood, it's doing really well."
From here, the company intends to bolster and expand its portfolio of single malts, and "on the manufacturing side, we're looking to scale up even more".
The addition of another malt plant will enable Piccadily to ramp up production. "A lot of people are starting to add good-quality malt to their products, and at the moment we cannot take on new customers because we don't have enough malt to sell them," he points out. "We feel that premium spirits are going to be popular in India. People are going to use more of it for blending."
At the same time, Sharma believes more people than ever before are consciously consuming in a way that sees them looking for transparency in companies. "More and more people want to know the source, where their food and drink comes from," he notes. "It's happening in the food industry, and I think in the beverage and alcohol space as well.
"Going forward, that is going to be very important. And that's where I think manufacturers and suppliers need to invest more time. Overseas, I've seen that people bring down production unless and until they have the right raw materials to make it. And that is a conscious decision even manufacturers in India should make. Because it's always not about scale, it's also about quality."
In the same way, utilizing first-rate suppliers and nurturing those partnerships have proved particularly important, as well as fruitful for Piccadily.
"There are a number of suppliers who have been with us for a very long time," Sharma confirms. "Unless your suppliers support you, it's very difficult to survive. It's more than strategic. In a rural area like where we are situated, you've got a limited number of suppliers.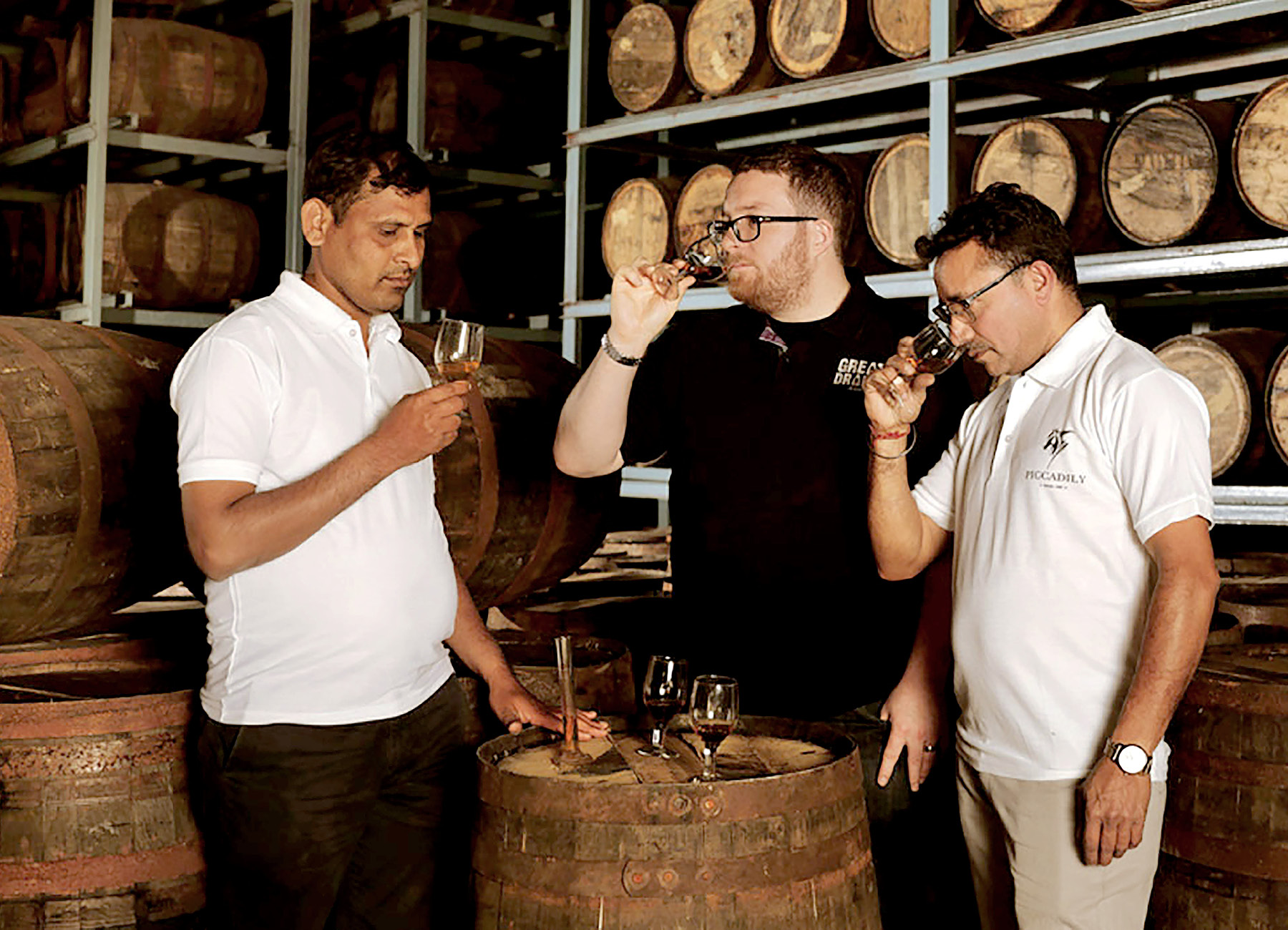 "We feel that premium spirits are going to be popular in India."
"And they're spoiled for choice, because there are a lot of distilleries in that area. I'm happy to say that they prioritize us – even the working manufacturers, they will supply us before anyone else because of the longstanding relationship that we've built over the years with them."
Even as Piccadily Distilleries continues to expand, however, Sharma emphasizes that an increase in size won't detract from the close-knit culture and community.
"There is a very open and approachable attitude that we have," he adds. "Piccadily is a mid-level company. It's not a big conglomerate. And there is a lot of personal interaction. There's a lot of one-on-one dealing with people. The lowest rank can speak to the highest rank of leadership. There are no hidden agendas, no favoritism happening in any quarter, in any distillery, or any other institution for that matter. There is an openness and everybody can speak to everyone."