Serving a nation of 1.38 billion people, the state-owned Indian Oil Corporation (IndianOil) is one of the largest companies in the world. Its 31,000-plus employees run a vast network of refineries, pipelines, customer touchpoints and logistics operations, reaching from sprawling cities to the remotest areas of India to meet the growing demand for energy there.
Its dominant role in the fossil fuels market of the world's second most populous country means the company is among the most significant players in the global transition towards more diverse energy sources.
"IndianOil has transformed itself from just being a fossil fuel company to now being an energy company," says its Chairman Shrikant Madhav Vaidya. "We were predominantly in petroleum products like diesel, petrol, LPG (cooking fuel), jet fuels and so on, but have diversified into petrochemicals, gas and biofuels."
The company is also supporting a shift in India toward electric vehicles, with a goal of rolling out 10,000 charging stations over the next three years, and it is investing heavily in hydrogen fuels, which Shrikant sees as a pivotal part of the energy transition. "I firmly believe it will be the fuel of the future," he asserts. "That's one big leap we're taking now. Hydrogen is key."
Biofuels are also a field in which India is well-placed to be a global leader, thanks to its large agricultural base. "India can really push biofuels because it reduces our crude dependence, and we are a highly crude-dependent country," he says.
About 85 per cent of IndianOil's crude is imported, so the company hopes biofuels will reduce the strategic risk that comes with this dependence, while significantly boosting India's economy. About a fifth of the country's gross domestic product comes from the agricultural sector, which employs over 40 per cent of its workforce.
"Biofuels will play a very dominant role," Shrikant predicts. "I've seen IndianOil transition itself over a period of time into all these forms of energy, and we've truly become an energy major."
---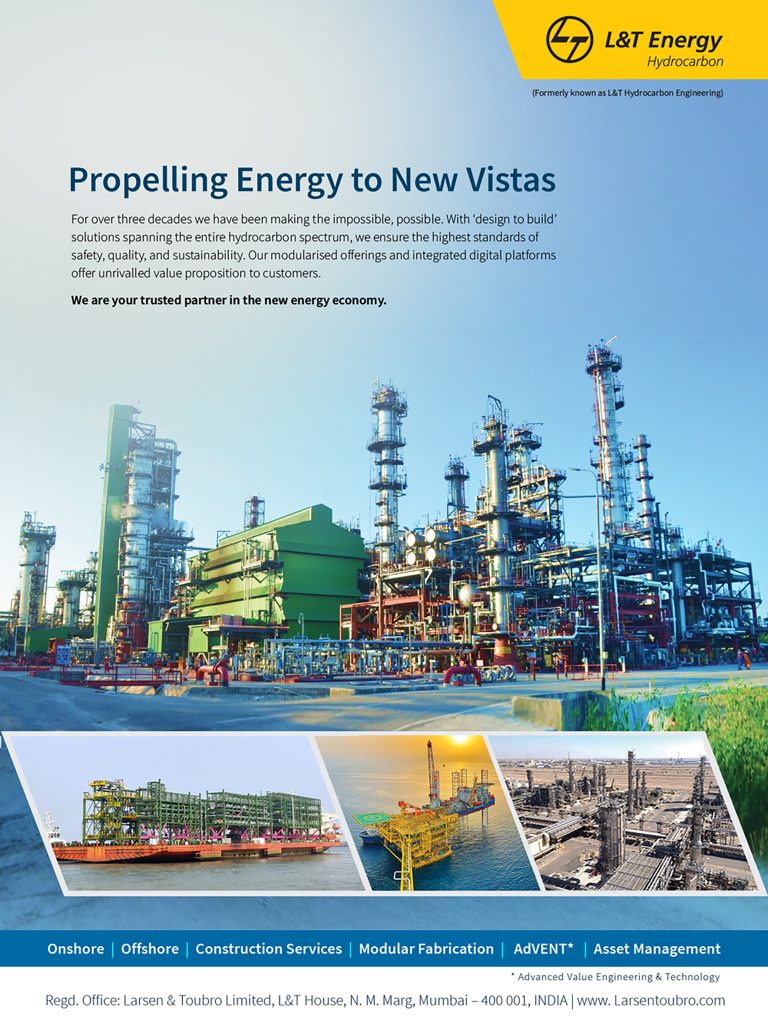 ---
Advertisement
Energy hungry
Shrikant has worked at IndianOil for more than 35 years and became Chairman in July 2020, in the midst of the initial global chaos caused by the COVID-19 pandemic. "It was probably the worst time to come to power, but probably also the best of times, as Charles Dickens says," he shares.
"During that time, we had huge demand destruction. It was global, of course, and India was no different. But we were also at a time where people thought the world had probably seen peak oil demand. As I speak to you today, I am very happy to share that India has already exceeded the petrol demand of pre-COVID times by more than 15 per cent, while diesel demand has already been exceeded by about five per cent."
It's a similar story for liquefied petroleum gas (LPG), a fuel commonly used for cooking and industrial applications. Demand for LPG has risen to 15 per cent above what it was before COVID-19, Shrikant adds.
"Aviation fuel is still lagging behind by about 25–30 per cent, as you would expect, but otherwise, all other fuels have already exceeded pre-COVID demand," he reveals. "With the opening up of international travel, aviation fuel demand is also picking up.
"What I'm trying to say is that the narrative we have seen about peak oil demand really doesn't hold in a country like India, which is energy-hungry by virtue of its huge population, wherein the per capita energy demand is just one-third of the global average.
"It's also an aspirational economy. We as a country intend to be a US$5 trillion economy by 2025 and a US$10 trillion economy by 2030. So obviously energy is going to be the main step for this growth and fossil fuels will have their role to play. It is very clear to everybody that fossil fuels will continue to be the dominant player, at least for the next couple of decades."
With that in mind, Shrikant has initiated large brownfield projects aimed at extending the refining capacity. IndianOil is investing almost US$15 billion in its brownfield expansions over the next couple of years. Before this push, the company had a yearly refining capacity of around 80 million tonnes; now it is looking forward to having a capacity of 105 million tonnes by 2025.
"That was one big thing – that we didn't allow the COVID-19 times to get in the way of us going forward and building up the capacity, because the country needs it," he says. "Now that we have seen pre-COVID levels of demand being surpassed, I think that was a very important decision, and it was important that we didn't lose any time because eventually, maybe a few decades down the line, this period will be just a blip in the history of mankind."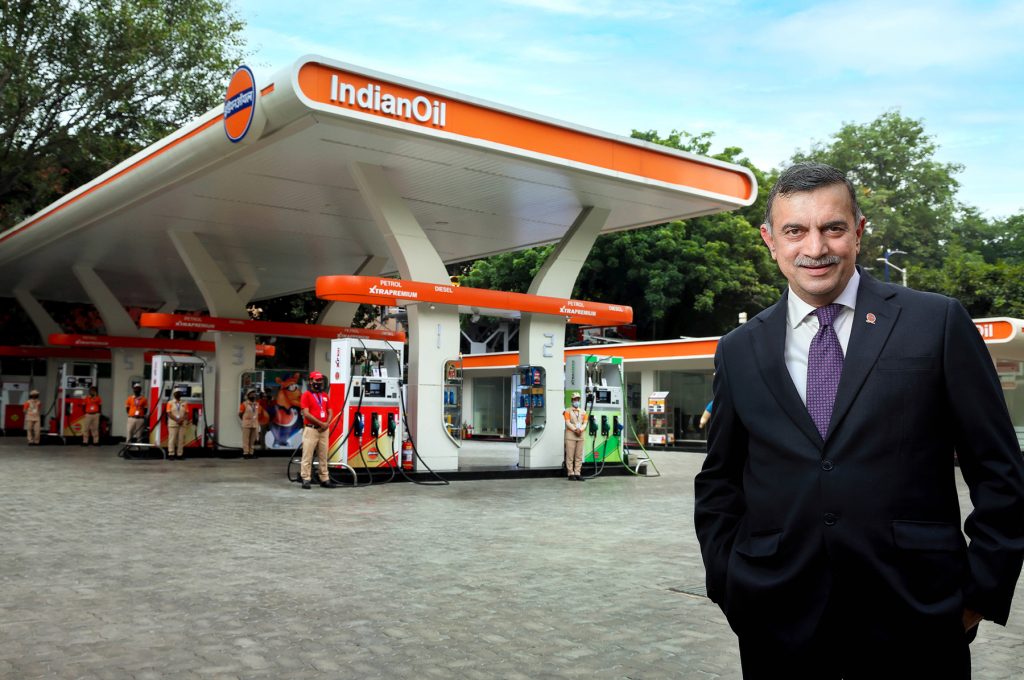 We as a country intend to be a US$5 trillion economy by 2025 and a US$10 trillion economy by 2030.
Alongside these expansions, IndianOil has ramped up investment in petrochemicals, giving the company greater exposure to more diverse markets like plastics and consumer goods, and therefore offering it some protection against volatile crude oil prices.
"The cracks between crude oil and crude oil products are very uncertain," Shrikant explains. "There was a time last year when the cracks were actually minus for a very long time, diesel especially. So to bridge this uncertain gap of cracks, we are investing heavily in petrochemicals."
Before this investment started, the company's petrochemical intensity – the proportion of crude that on average it converted into petrochemicals – was under five per cent. The company aims to raise this to 10 per cent by 2025, and to 15 per cent by 2030.
"This petrochemical intensity going up will actually bridge the gap created by the uncertain cracks and increase the profitability of IndianOil," he says. "These two things – expanding refinery capacity and increasing petrochemical intensity – will really strengthen our core and are the main things I have been focusing on over the past one-and-a-half years."
---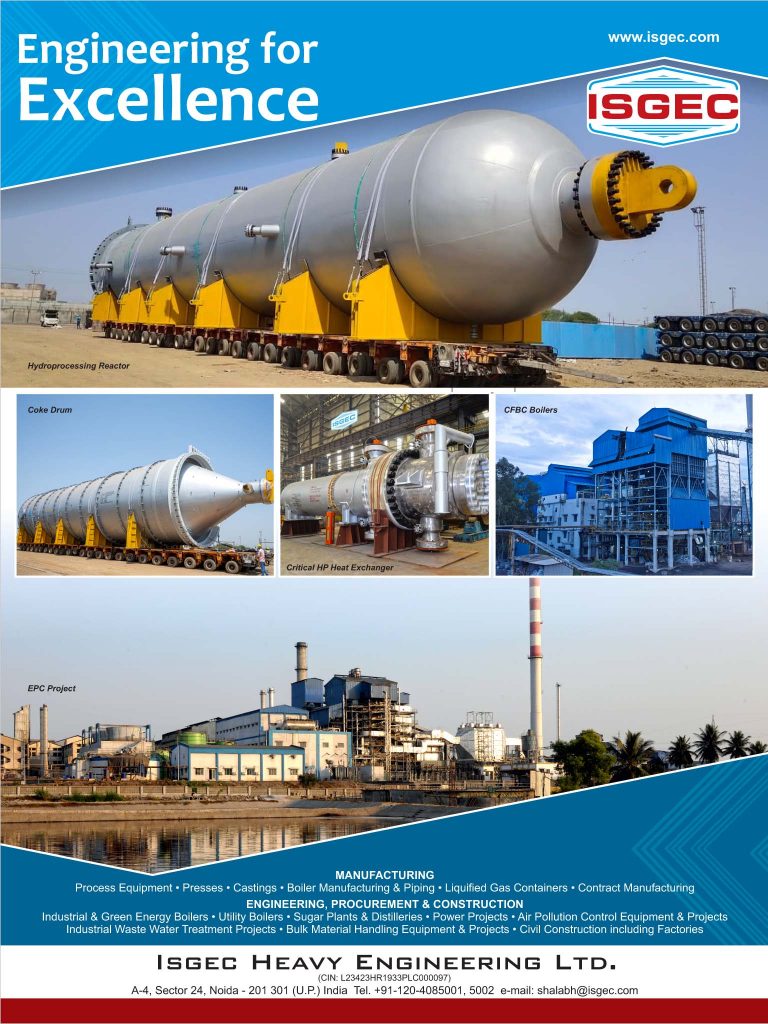 ---
Advertisement
Hydrogen export hub
Over the next year, IndianOil will execute a plan to ensure that the expansion of its refining capacity is powered exclusively by green energy. Traditionally, the company builds its own captive power plants within the refineries to power them. But for these expansions, it will take power from the grid.
"That too will be green power," Shrikant confirms. "That will be one big step. It will be one big statement for us and for the nation – that the refining industry, which is traditionally a high-CO2-emitting industry by virtue of the business, is using green power at least for the manufacturing of these products. We are very hopeful that by the time these expansions come to light from 2023 onwards, we'll be in a position to very proudly say that all these are powered by green power."
IndianOil is also pursuing a shift towards green hydrogen. It is planning to undertake green hydrogen production in stages at Mathura Refinery and Panipat Refinery, the former being in the environmentally sensitive Taj Trapezium Zone. As a first step, IndianOil will be implementing a five-kilotonne per annum green hydrogen plant at Mathura Refinery and a two-kilotonne per annum green hydrogen plant at Panipat Refinery.
"The refineries use hydrogen for the diesel desulphurisation and other refining processes," Shrikant explains. "It is a conscious call that the entirety of the hydrogen requirement will be converted to green hydrogen eventually. To begin with, about 5–10 per cent of the total hydrogen consumption will be made green in the next couple of years."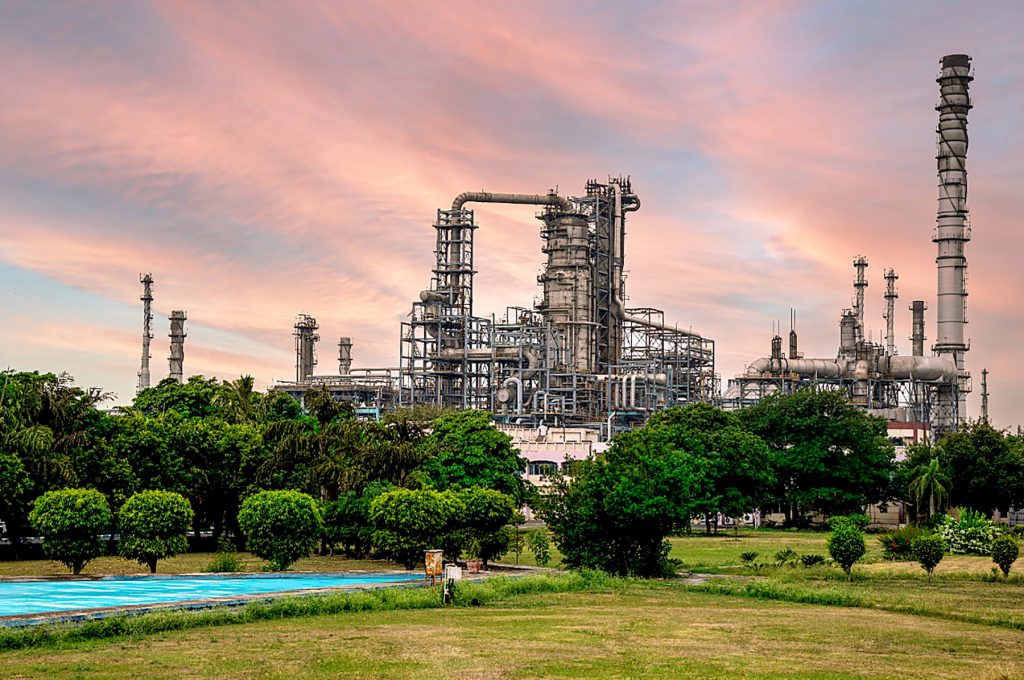 These next five to six years will be really full of action.
This fits into a national strategy India has adopted to play a dominant global role in the hydrogen industry. "It's a big step for us to go to the hydrogen economy because our prime minister has laid down a very ambitious target for the country – that India should be a hydrogen export hub," he says. "What we are doing now is taking steps in that direction so that we are ready, when the time comes, to ramp up our green hydrogen production capacity."
With so many new projects running concurrently in different parts of the country, ensuring that all of them are completed on time is one of the major challenges Shrikant faces. "Whatever advantages these projects have, I want to quickly get to a place where we can benefit from them," he says. "I want to have these projects commissioned so that I'm able to take advantage of the times that are going to follow."
This comes along with the other key challenges of the volatile price of crude, which is why the shift to higher petrochemical intensity is so important, and the processes that come along with ramping up biofuels and green hydrogen production.
"Nearly 3,100 letters of intent have been issued to entrepreneurs by the oil industry, out of which IndianOil has issued more than 2,100 such letters for setting up of biogas plants," he shares. "So we will have to convert all these entrepreneurs into making the biofuel plants for biogas a reality. These next five to six years will be really full of action in terms of new initiatives and the completion of projects."
The farthest reaches
For Shrikant, and for all of IndianOil, this intense flurry of activity is less about profit than it is about serving the country. The company follows an ethos it describes as "nation first", reflecting a deep sense of responsibility towards the hundreds of millions of people who rely on it for their energy needs. IndianOil fulfils nearly half of the fuel requirements in India.
"The measure of success from the company's point of view is we have to deliver," he insists. "IndianOil delivers. Even if it's in the farthest reaches of the country, wherever no-one else goes, we are there. Maintaining the fuel supply lines is the single most important point that I measure my success by."
This dedication was put to the test by the COVID-19 pandemic. During the first lockdown in March and April 2020, the company delivered 3.3 million LPG cylinders per day to ensure people would not go without cooking fuel amid the restrictions.
"We've got over 500 assets including refineries, petrochemical plants, the LPG bottling plant, the aviation stations, apart from our retail outlets and the LPG distributors," Shrikant says. "Everybody was working during the worst of times. This is a company where we can't work from home. We have to be working in the field and the government really appreciated that the fuel supply lines were kept open."
Not only were supply lines operational, but they also delivered service as normal, which was made possible by close collaboration between the company's team members, as well as strong relationships with several key partners. If it hadn't been for those efforts, Shrikant says supply chains would have become choked, and prices would have spiked amid shortages. "That would have been a huge challenge for the country," he admits. "But we ensured it didn't happen that way."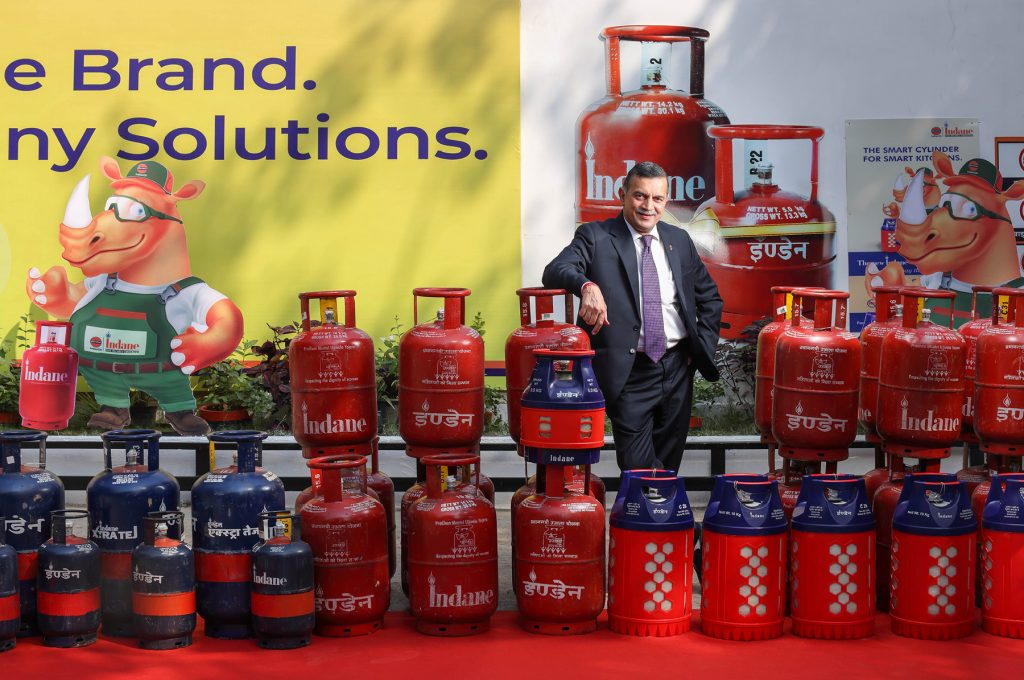 Even if it's in the farthest reaches of the country, wherever no-one else goes, we are there.
A key task for IndianOil is to ensure the fuel security of the country. "This country is energy-hungry," he says. "Energy access and energy justice has to be meted out. IndianOil was formed with this mandate by the government of India, so we have to ensure that these things reach everyone at affordable prices, using the best supply logistics. We are expanding our refineries and adding to our pipelines network spread all across the country, and we are in the best position to place the product at optimum cost."
IndianOil's sense of national duty goes beyond supplying energy. Because it has such a vast logistical network, the company was called upon to help distribute medical oxygen at the height of the COVID-19 pandemic.
"We had a huge crisis of liquid medical oxygen," Shrikant recalls. "That crisis was actually aggravated by the simple fact that most of the oxygen production facilities were concentrated in the eastern part of the country and the logistics for cross-country transportation were a major challenge as we did not have adequate ISO containers.
Fortunately, IndianOil could repurpose a large number of ISO containers swiftly to facilitate oxygen transportation amid the crisis. Within a period of about 15 days, we were able to mobilise around 250 ISO containers from all across the world, and we put them into service," he says.
"During that time, the Indian Air Force and Indian Navy also supported us with their full power to get those containers from all across the world. It was the need of the hour, and that's one of our big success stories. The government knows who it can rely on, and we are always there to fulfil our mandate."
Technical superiority
IndianOil has strong network of inland refineries, which is a powerful differentiator that allows it to reliably supply every nook and corner of India.
"The faith and trust reposed on us by the people of India and the Indian government propels us to chase excellence and grow by leaps and bounds while energising the economy," Shrikant says.
It is not just the company's sheer size, but also its deep expertise and commitment to innovation that sets it apart. Thanks to a large and ongoing investment in research and development (R&D), it has developed the country's first ever 100-octane petrol. The high-performance fuel can be used in more powerful engines to give greater fuel efficiency and engine performance, and it is used in luxury cars and bikes.
"It's quite an achievement. Only six countries in the world have got this honour of being able to say they produced a 100-octane petrol," Shrikant points out. "And let me tell you, this petrol is not made by just blending additives in the depots and terminals. Thanks to our process of integration, IndianOil has managed to make this product in the refinery itself. That really shows our technical superiority."
The company has further put its technological prowess to work to develop other fuels that are greener and more efficient, like the high-octane fuel XP95 and environmentally friendly XtraGreen Diesel. "We are the first company in the country that has used recycled lubes for making green lubricants for the circular economy. The technical superiority IndianOil has among all the players in the country is second to none. In fact, we are probably one of the best in the world in terms of that."
While maintaining a massive transport and logistics network in addition to its refineries and R&D prowess, IndianOil must also be highly committed to operational excellence and keeping costs to a minimum wherever possible. According to Shrikant, the company aims to be the lowest-cost producer, even as a large proportion of its costs are determined by the price of crude.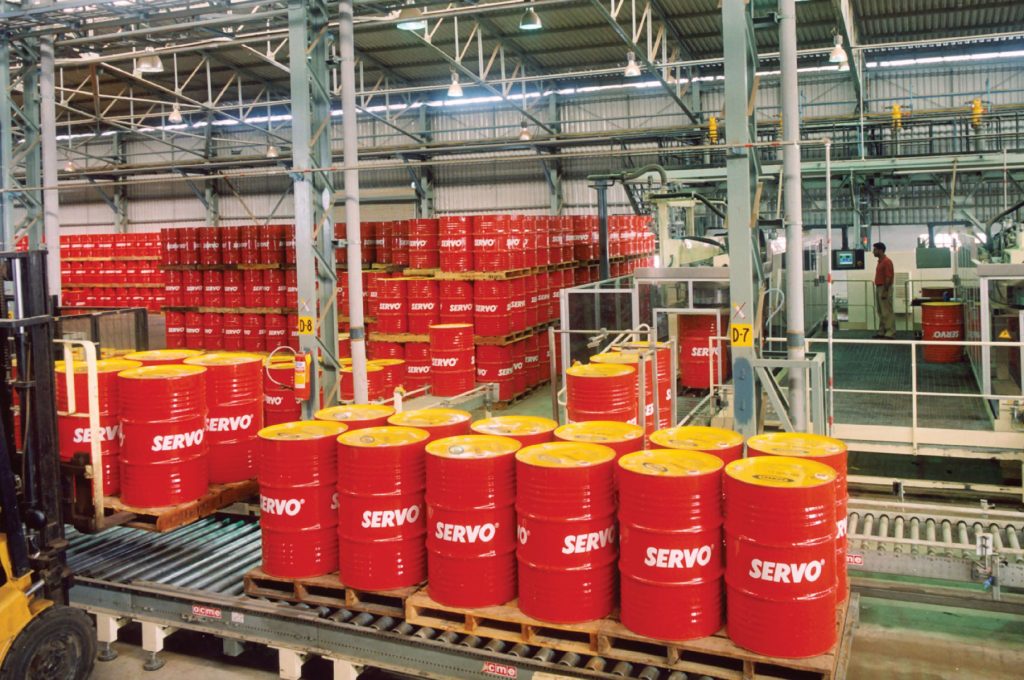 We are expanding our refineries and adding to our pipelines network spread all across the country, and we are in the best position to place the product at optimum cost.
"Operational excellence at the refineries is extremely important," Shrikant stresses. "In the petroleum industry, about 90-plus per cent of the costs are crude costs, so we have to be absolutely efficient in terms of operations to be the lowest-cost producer, and the logistics chain has to support that.
"With all the logistics suppliers who are in this business, including Indian Railways, we are able to work out a web for all the supply chain logistics. IndianOil has a very detailed and integrated planning tool that makes sure we are able to place the product from supply locations across the country optimally."
This is vital given that IndianOil has more than 230 supply installations spread all across the country, as well as 125 aviation stations. "All of this infrastructure put together makes us the most efficient company in terms of the placement of products," he adds.
Big role to play
Digitalisation will also have a bigger role to play in helping IndianOil keep its operations as efficient as possible. The company joined hands with BHEL-GE Gas Turbine Services in India to help it remotely monitor its nationwide system of turbines from a hub in Hyderabad.
"We have gas turbines in our refineries for captive power generation and now we get real-time monitoring of all the parameters," Shrikant explains. "Then the analytics team does the analysis. If anything is going wrong, we're given an alarm before things go to the breakdown stage, and then we can take corrective action."
These continuous improvements in efficiency and reliability will help the company achieve one of its primary goals – to become even stronger at what it does best, even as it expands into new fuels and other avenues of business.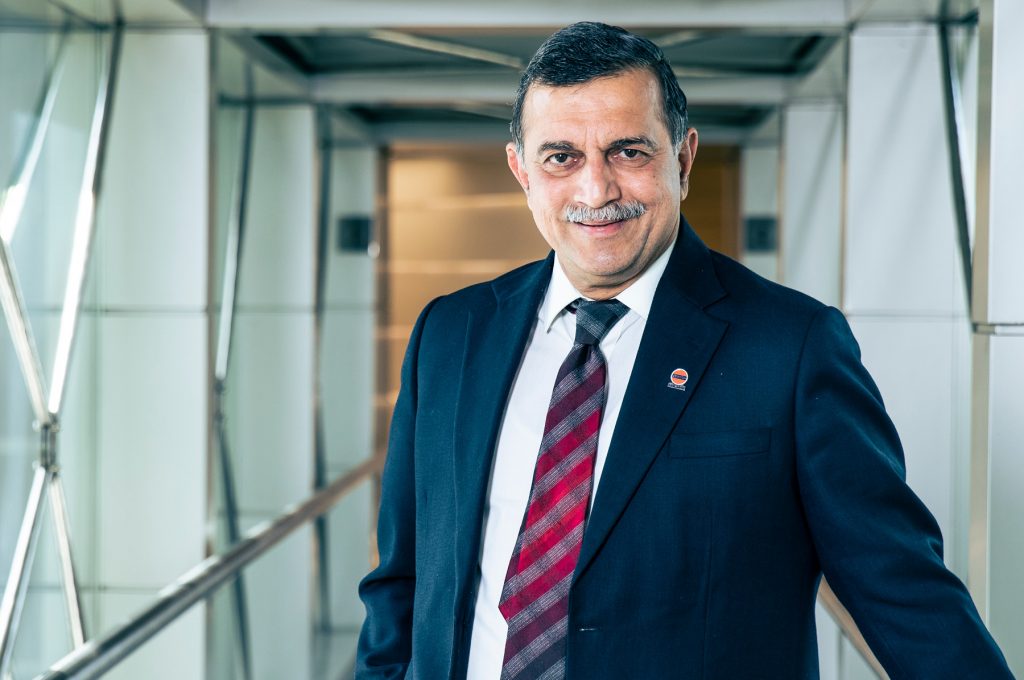 The faith and trust reposed on us by the people of India and the Indian government propels us to chase excellence.
"We are strengthening the core business because that is what is needed for the next two to three decades," he reflects. "At the same time, we are taking cognisance of the fact that we have to go green. That is something our prime minister has agreed upon, and he has given a target of net-zero for India by 2070."
IndianOil will be playing a major role in driving India towards this green target, he adds. "We are already taking all the right steps in that direction, be it electric vehicle mobility, be it biofuels, hydrogen or electric mobility. We are steadily increasing our footprint in the green energy space, which will eventually take us to net zero."
Shrikant believes that being faced with such a huge task is enormously motivating for IndianOil employees. "Each one of them understands that IndianOil is completely aligned with national priorities and we have to lead, whether it's in the fuel business or in the energy transition. I think IndianOil has a big, big role to play in the days and years to come."
"Powering economies with clean and renewable energy sources is AVEVA's vision. We aim to help customers save up on energy costs and lower their emissions with our software, aligning with India's sustainability goals across the United Nations SDGs." – Emon Zaman, Senior Vice President, Asia Pacific, AVEVA
"Grace is at the forefront of the India refining industry, delivering value for customers like IOCL. Grace continues to improve refiner profitability by driving conventional yield improvements, meeting emission targets and shaping sustainability goals. We are proud of our relationship with IOCL." – Vipan Goel, Business Director, FCC and Hydroprocessing, W R Grace and ART
"L&T is privileged to associate with IndianOil and remains committed to supporting its future growth and green energy ambitions. We will continue to be IndianOil's trusted partner as it realises its dream of being a global integrated energy major." – Subramanian Sarma, Whole-time Director & Senior Executive Vice President (Energy), L&T
"We are honoured and proud to be the provider of critical solutions to Indian Oil Corporation Limited, India's largest oil refinery. We wish Shrikant Madhav Vaidya and IndianOil a roaring success for the future." – Sanjay Gulati, Managing Director, Isgec Hitachi Zosen
"HPE is helping oil and gas organizations build robust roadmaps to transition to the new normal. The HPE team worked closely with one of the largest commercial oil companies in India, IndianOil Corporation, to seamlessly complete a massive migration to SAP HANA that accelerated business performance and prepared the company for future growth." – Som Satsangi, Senior Vice President & Managing Director, Hewlett Packard Enterprise, India
"Leveraging our decades-long expertise in technology, engineering, project management, products and services from concept to delivery of energy infrastructures in adherence to quality and safety, we are proud to have built an energy independent India together with IndianOil." – Davendra Kumar, Managing Director, Technip Energies India
"Over the past decade, Süd-Chemie India has scaled up and commercialised several catalysts indigenously developed by IndianOil research and development. Süd-Chemie takes immense pride in our partnership with IndianOil, which has led to commercial deployment of indigenous refining catalysts in several refineries." – S Prakash Babu , CEO, Süd-Chemie India