Shadi Bakour is on a mission to change the world, one thirsty individual at a time. His California-based company PATH sells bottled water in refillable metal bottles, with the goal of bringing both consumers and organizations a convenient, affordable and sustainable alternative to environmentally unfriendly plastic water bottles.
"We wanted to create a business that was massively scalable and would have impact tied to it," Bakour tells The CEO Magazine.
The 65-person company, founded in 2015, now sells its water in 60,000 stores across the United States, including CVS, Rite Aid, Sprouts and Whole Foods, at retail prices in the US$2–3 range.
And Bakour has no intention of slowing down. "There's so much plastic in the oceans it will blow your mind. We're not just saving the turtles. We're saving humanity," he stresses. "On average in the United States, we consume about a credit card's worth of plastic every single week through microplastics in our food."
Sacrificing for Success
Based in Austin, Bakour and his two Co-Founders, brothers Amer and Ali Orabi, dreamed up the idea for the business in the aisles of a CVS pharmacy in 2014. Looking at the plastic water bottles lined up in the beverage cases and destined for landfills, they wondered if it was possible to sell a reusable metal alternative at a reasonable price.
"It's the simplest changes that can have the biggest impact," Bakour explains. "Something as simple as putting water into a non-plastic container that is refillable is completely shifting the entire customer behavior around how we consume bottled water in the United States and globally."
The co-founders researched the idea, realized they were onto something and made a pledge at Christmastime in 2014 to turn the concept into a business.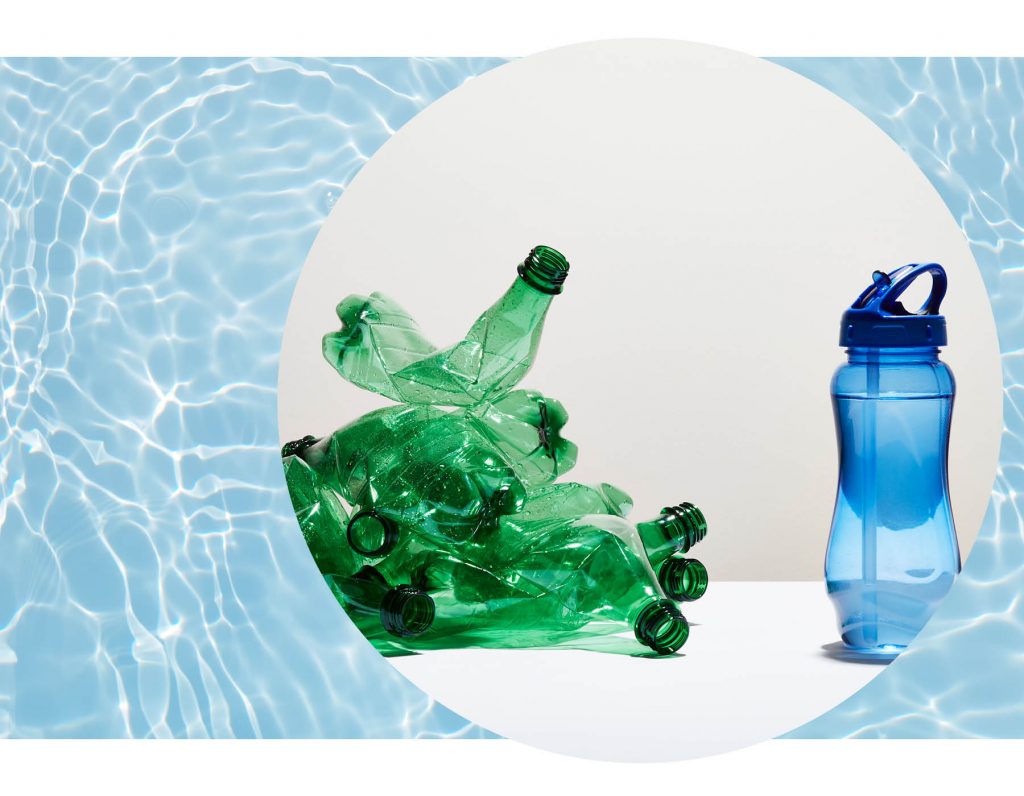 "It's the simplest changes that can have the biggest impact."
To get started, they raised money from friends and family and took on a variety of day jobs. At one point, Bakour worked in restaurants and drove for Uber. The George Washington University graduate had spent his early career in the Chief Investment Office at Abraaj Capital and as a cost and risk analysis consultant at Booz Allen Hamilton.
Their sacrifices paid off, but it took hard work to get there. Working with a United States based manufacturer, the partners, then based in the San Francisco Bay Area, introduced the first bottle prototype in 2015 and launched their brand at 7-Elevens in August of that year.
Gaining Momentum
In 2016, the company rolled out Refill It, a reusable, hand-washable recycled aluminum bottle that was sold door-to-door from the back of Bakour's beat-up Prius, and gradually the product won placements at 233 7-Eleven stores in Northern California.
They chose aluminum as the material because as it is the most recyclable material in the world, according to Bakour. PATH makes all of its water bottles in the United States and sources its water in Montebello, Los Angeles – which is purified using reverse osmosis and a seven-step filtration process.
"We're trying to change the way people think about consumer bottled water. The highest form of sustainability is reusability," he points out.
"We're going against the grain. Ultimately that's what has allowed us to win in the market and really be a leader in the space. We're authentically trying to solve the single-use plastic problem; we're actually trying to provide a solution to this problem."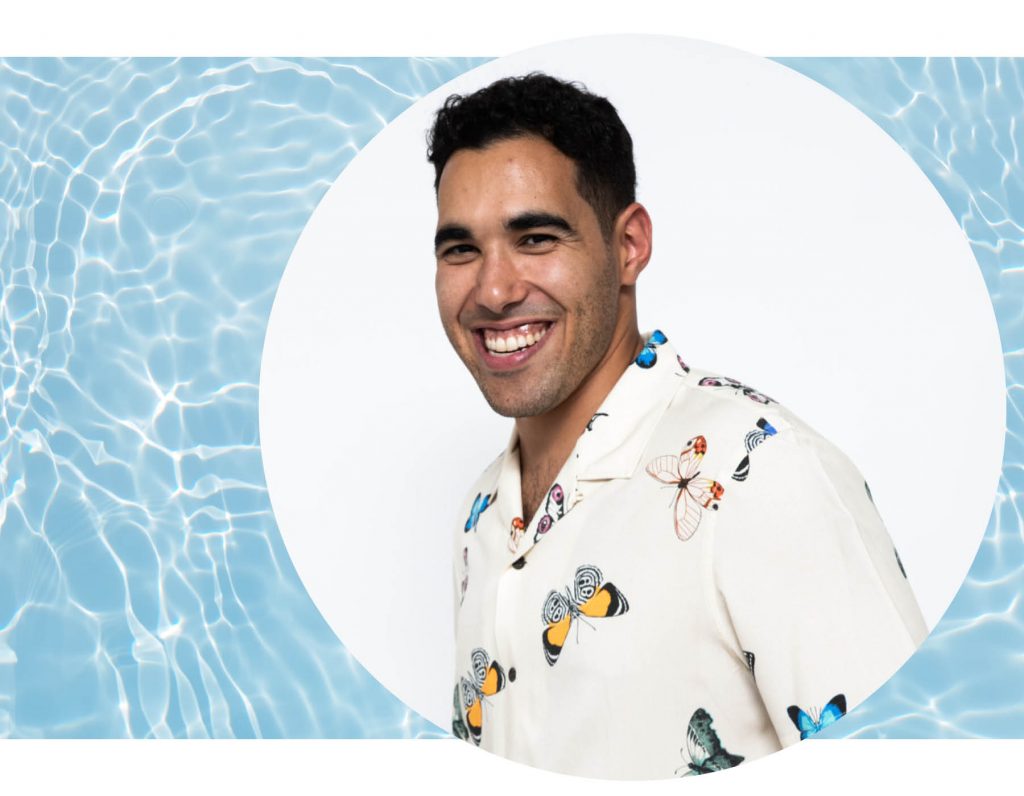 "We're authentically trying to solve the single-use plastic problem; we're actually trying to provide a solution to this problem."
PATH rebranded its water bottles in 2017 and began introducing the water into public schools in California. After a seven-figure round of financing from friends and family in 2018, it began working with a distributor to expand. Meanwhile, it enlisted the beverage broker Acosta for a national rollout and achieved its first grocery placement at Safeway.
To grow the company, Bakour and his Co-Founders raised money from private investors and did a US$30 million Series A round in September 2022. Investors include restaurateur Guy Fieri, media personality Ryan Seacrest, Altos Ventures, Kevin Hart and Travis Scott.
PATH's success has led to outside recognition, with the company making Inc. Magazines' list of most successful companies in 2021, ranking 48. It was also the only bottled water company to be selected for the SEAL Award, which recognizes the 50 most sustainable companies in the world, in 2019, 2020, 2021 and 2022.
Other accolades including receiving one of the Real Leaders Impact Awards: Most Impactful Companies in January 2021, and earning an honorable mention in the World Changing Ideas Awards in 2021. Bakour has also made the Forbes 30 Under 30 list.
Sharing the Mission
Throughout its growth, the company has supported charitable causes. PATH donated 10 cents out of every dollar sold on limited-edition bottles to the Wounded Warrior Project, which supports military veterans, and another 10 cents from every dollar to humanitarian aid organization Direct Relief. Through other programs, it supports not-for-profits such as the National Forest Foundation and the Muscular Dystrophy Association.
"One big inspiration for me has been Patagonia. Yvon Chouinard basically donated all of Patagonia back to the planet," Bakour says.
An important source of ongoing support and friendship has been Bakour's membership in YPO, which he joined in June 2020. "I went all in on YPO. They really embraced me," he says, adding that he was recently accepted into the Austin chapter.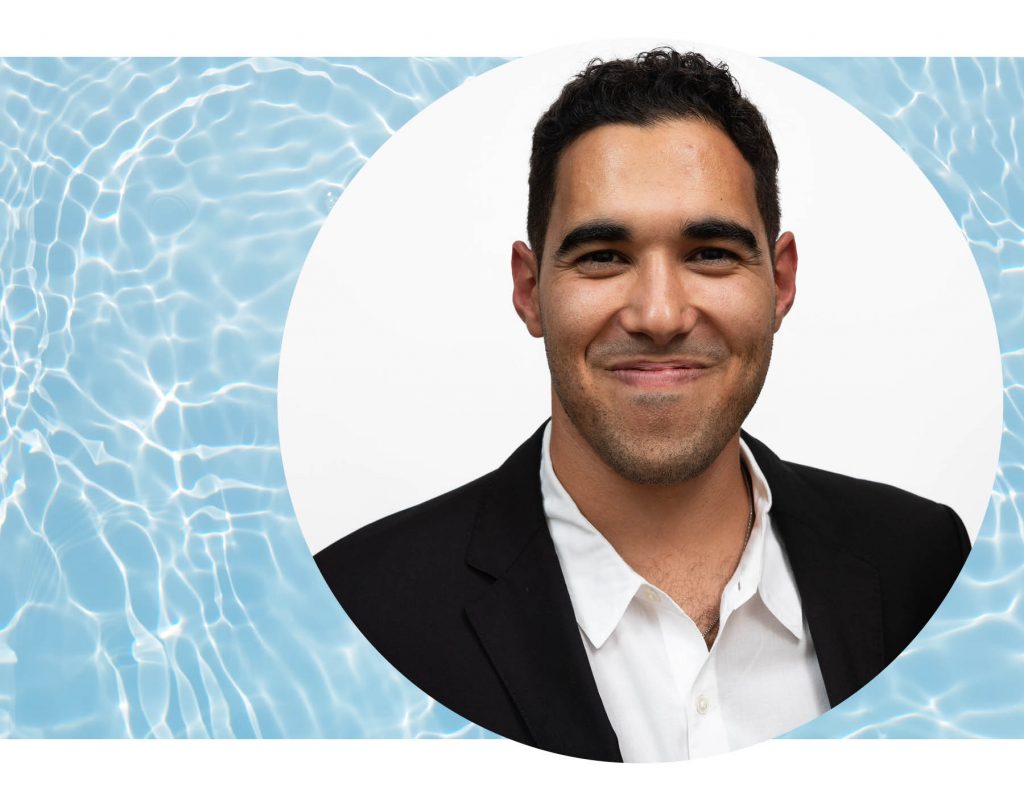 "We believe in taking a positive approach, rather than a guilty, negative, shame approach."
Part two of the company's development, Bakour explains, will be making sustainability accessible. PATH has partnered with large organizations such as the The Tonight Show Starring Jimmy Fallon, Orange Theory Fitness, State Farm, hotel groups and other enterprises to replace single-use plastic water bottles.
"Ultimately, this is something that is much larger than us," he insists. "We want to partner with like-minded individuals, organizations and governments. Leveraging each other's brand equity, we can elevate each other."
PATH has also embraced co-branded bottles, partnering with brands such as Disney, Hasbro and Nickelodeon. Themes for its bottles have included Monopoly, SpongeBob SquarePants, Paw Patrol and Teenage Mutant Ninja Turtles.
"We believe in taking a positive approach, rather than a guilty, negative, shame approach," Bakour says. "Plastic is not a bad invention. It is potentially one of the best inventions in the history of mankind. We, as human beings, have misused plastic and we need to change that."
He appears to be well on his way to making that change.