Think critically. Live ethically. Explore creatively. These are the values of the University of Montana (UM), a public college based in Missoula, the state's second largest city. They're also values that Seth Bodnar espouses in his current role as President. 
Seth began his tenure on campus in 2018. And although he has been through many unique experiences – he is a distinguished veteran and was a Green Beret prior to his transition to higher education – he can now count his successful navigation of the university community through a global pandemic as among his great achievements.
We think of outcomes, not necessarily in terms of benefits to UM, but on how they impact on the community.
Enrolments are up. So is student retention, and their research programs are winning more and more awards each year. Seth is quick to point out this is because, at the end of the day, UM is a public university and he is here to serve the needs of his stakeholders: the taxpaying citizens of Montana.
"We think of outcomes, not necessarily in terms of benefits to UM, but on how they impact on the community," he smiles. "And our belief is that when you can show positive impact in this community, then you will have benefits to UM, either through public support, legislative funding, enhanced enrolment, because people see that coming to the UM is a path to a successful life and career. So we like to think in terms of impact because we know that benefits will flow when you can demonstrate impact."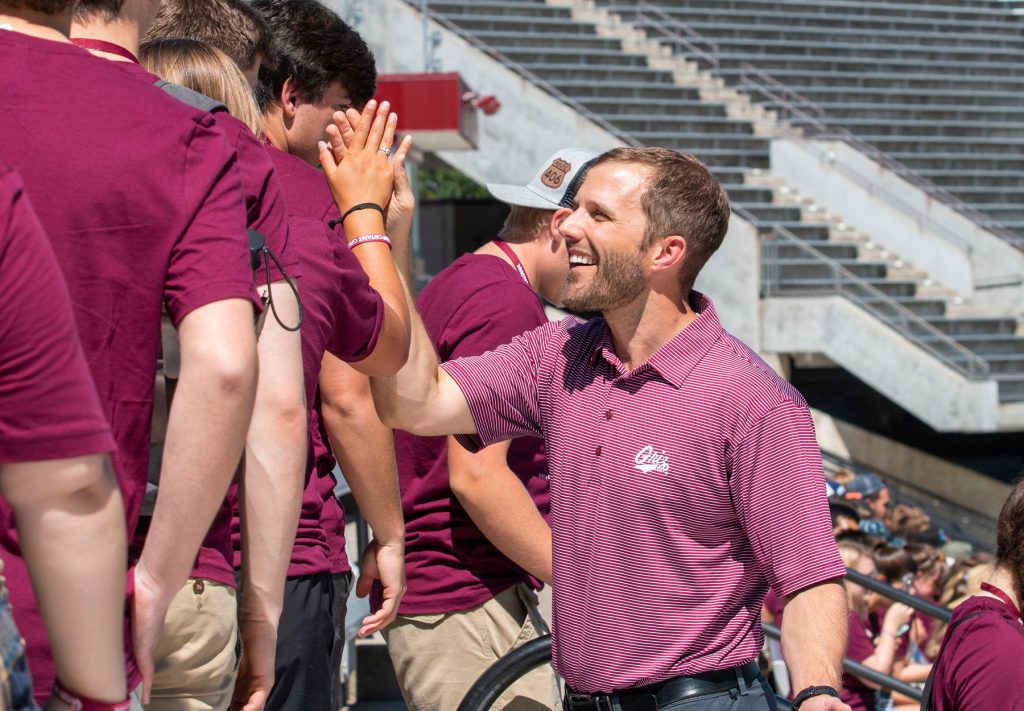 What does the Montana society really need from UM? That's the question at the heart of Seth's strategy, moving the university into a post-pandemic era. 
"First and foremost, we're a university that is committed to the success of our students and, over the past three years, we've put a laser-like focus on helping to better support our students, to help them persist and succeed at higher rates," Seth replies. 
And in this, Seth has seen great success. In just the past three years, UM has seen a seven per cent increase in students in the first to second year retention rate. "This is a key indicator of a student's likelihood to persist through to completion. And that's been achieved through a refocusing of our student services, changing our advising model, and revamping our orientation and the way we onboard students here," Seth says. Further, the students and advisers are then provided with technology to identify earlier when a student may be starting to have trouble and might need a some assistance to stay on track. 
"How are we equipping students to succeed in a very dynamic, rapidly changing global economy?" he asks. "The simple fact is that various studies state the half-life of technical skills, maybe it's five years. Students that are in school today are likely to change jobs 10, 12, 13 times over the course of their career."
According to Seth, for such changeable career expectations, higher education needs to think about how they are preparing their students to adapt and reinvent themselves multiple times over during the course of their professional lives.
---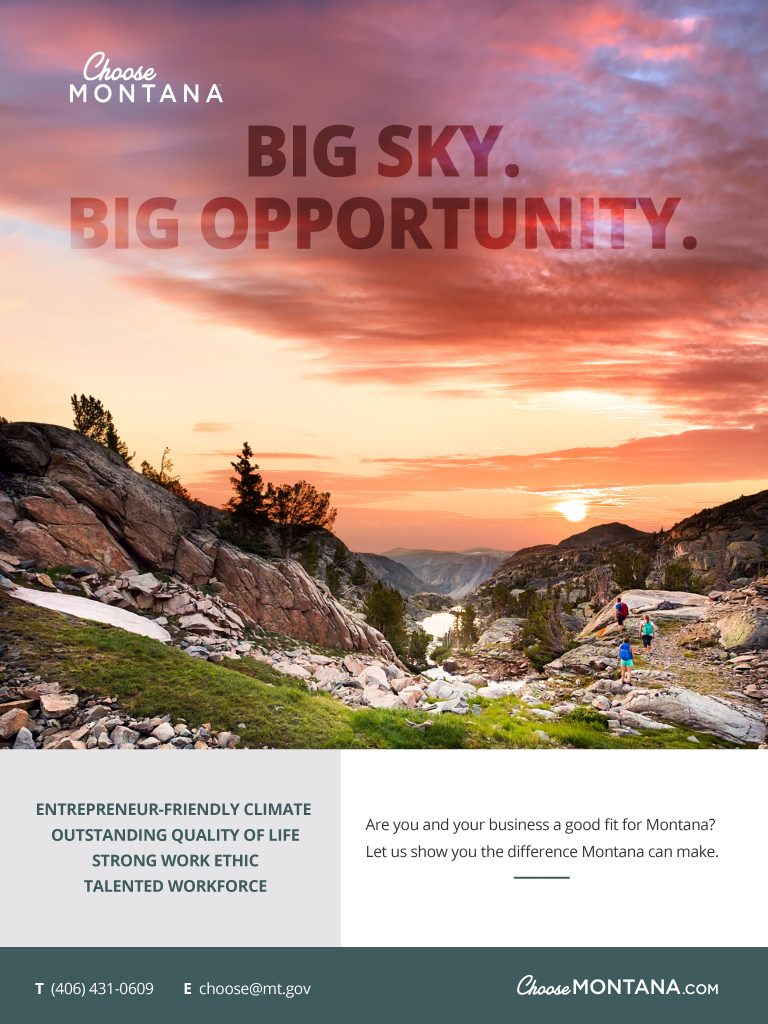 ---
Advertisement
For Seth, that means education has to happen throughout an individual's entire career and lifetime. "We as a university have to adapt to better serve learners at different stages of their lives. That means learners looking individually to reskill or upskill, perhaps through a shorter course. That means learners who can't be here in Missoula need to learn remotely, through some of our online offerings," he explains. "That also means partnering very closely with employers to help them to enhance their existing workforce through training." 
One way in which UM has adapted to the modern professional's career path is by partnering with ATG, a Missoula-based company that is part of the global Fortune 200 company Cognizant. "ATG is a company that had been working with us for a number of years and hiring many of our graduates," Seth says. "But it needed to scale up, to grow its workforce more quickly."
We take individuals, many of whom already have a four-year degree but are looking to transition or to re-skill or upskill.
Seth sat down with ATG's CEO and mapped out a collaborative, 12-week program to get people ready for employment. "We take individuals, many of whom already have a four-year degree but are looking to transition or  to re-skill or upskill," he says.
Participants of the program, called All-In Missoula, are paid a living wage while they study. Upon completion, they are given the opportunity to interview for ATG and Cognizant. It's been a huge success: the first cohort saw 100 per cent of the students hired.
"We're in our sixth cohort of running this collaborative program, and we have about 200 people that have been hired into good-paying, high-tech jobs, right here in Missoula, Montana," Seth points out. "We need more programs like these, and frankly, higher education, in general, needs to do more of them." 
It's not just Seth who thinks so: Peter Coffee, Vice President for Strategic Research at Salesforce, called it a model for successful industry and higher education collaboration.
Another important factor, according to Seth, is that UM is a university where 40 per cent of its students are first-generation college students; they are the first person in their family making the transition from college to career.
"There's this old adage that it's not just about what you know, it's who you know, and for many, more privileged students, whose parents perhaps have graduated college and are in careers, frankly, that college-to-career transition is smoother because they have established networks," Seth explains.
But for some of the students, that transition isn't quite as smooth. "Perhaps they are coming from a tribal reservation or from a small town where their family hasn't made that transition, and so it's much more difficult," Seth says.
"And if we, as an institution, aren't providing appropriate and really comprehensive support for that transition, we risk continuing inequity, and we're not really achieving the two words that are at the heart of what drives us here at the University of Montana: Those two words are inclusive prosperity.