Sesil Arzadian might have been born into her family's business, Melbourne-based ANTON Jewellery, but that doesn't mean she hasn't had to work her way to the top. Sesil studied business management and marketing as well as diamond grading and design while working in front of the client in sales. From there, she went on to sourcing and product development before taking on her role as Creative Director in 2020.
"My role has evolved and changed over the years. I have worked my way up even though ANTON Jewellery is our family business," she tells The CEO Magazine. "It was under the expert guidance of my father and elder brother, Sevan, that I gained my confidence in sales, management, love of gemstones and intuition for design, which has only flourished over the passing years.
"They always believed in my passion and trusted me to lead the new chapter in ANTON, they believed in the creative vision I had."
Sesil's father, Anton Bahar, began his jewellery career in 1963, learning metal works from his elder brother and mentor before opening his first workshop in 1965 and first store in 1969. Twenty years later in 1989, ANTON Jewellery was founded. Now, more than three decades later, Sesil and Sevan, along with Sesil's husband Sasoon Aradian, manage the business, which is home to a collection of diamond jewellery that continues to carry the ANTON legacy of unmistakable in-house design, brilliance, remarkable customer service and incredible diamonds and gemstones sourced from all over the world.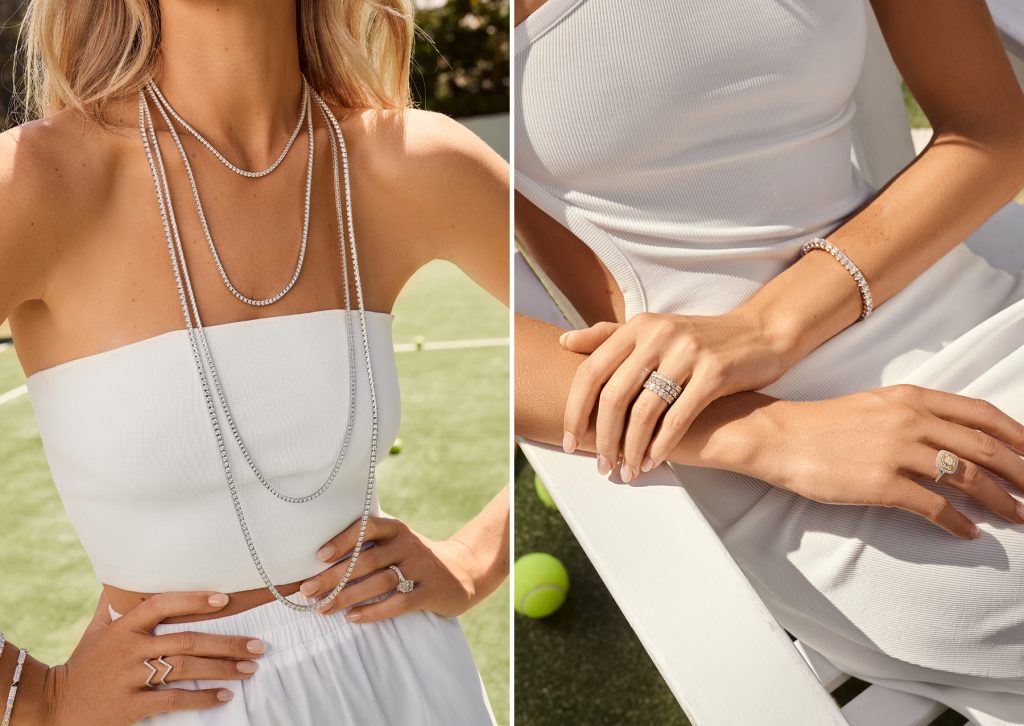 "That's our difference; we leave our customers wanting more, which creates a desirability and quality remembered long after price is forgotten."
"It really is a brother-and-sister duo at ANTON. We work hand in hand," Sesil smiles. "Sevan takes care of the high jewellery, diamond buying and sales. And I take care of the creative direction for all our ready-to-wear and novelty collections. We often bounce ideas off of each other and that's when the ANTON magic really comes alive."
That magic is possible thanks to the perks of being family owned. "We are our own decision-makers, so everything is flexible and fast," she says. "We are also very free in terms of our creativity; when we want to do something that we believe in, we do it. We have incredible visions and big dreams."
Since becoming Creative Director, Sesil has already put many new initiatives into motion. For one, she helped transition ANTON to 100 per cent in-house design, which she claims has been a "game-changer" and key in building brand desirability. Beyond that, she also set out to change the jewellery industry in Australia as a whole, bringing it up to speed with modern times.
"I've never been afraid of how ambitious I am. I have big plans and goals," she asserts. "So for me, it's been about making ANTON an industry leader in Australia and then taking it to an international stage, predominantly through digital sales platforms. So many Australian jewellery companies have historically only bought and sold jewellery and offered services. We do so much more.
"At ANTON, we set trends and create customer experiences on an international level, ensuring they always enjoy their journey with us. That's our difference; we leave our customers wanting more, which creates brand desirability and quality remembered long after price is forgotten."
Sesil takes great pride in her achievements in the digital space, being able to effectively leverage ANTON's brand heritage to build an international online sales platform and gain trust from consumers around the world. "I helped to bring the reality of a digital sales platform to a very traditional industry," she reveals.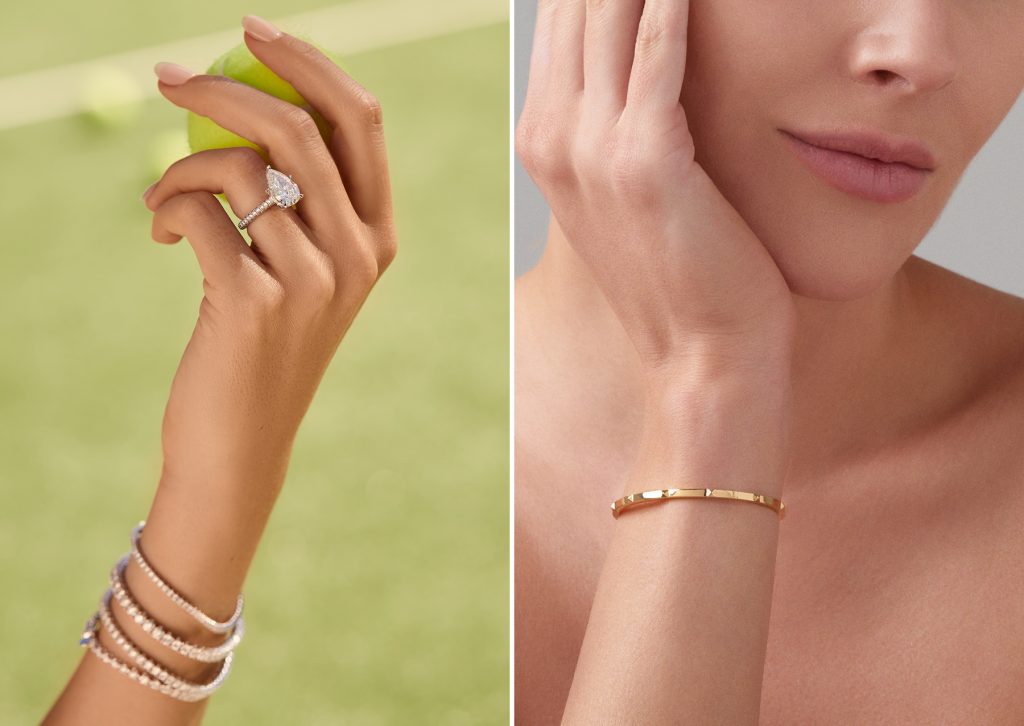 "Our desire has always been to create pieces that are fashionable but also timeless. Investing in jewellery should be for every age."
"We've built this brand by taking risks. My father taught me that you cannot stand still in business. You need to embrace change, and you must keep evolving and adapting no matter the circumstances. And it's important to me to leave this legacy behind for the next generation of the ANTON family and customers."
Of course, Sesil doesn't just embrace change, she drives it. Traditionally, she says, women have primarily worn diamonds only in their engagement and wedding rings or, perhaps, in their evening jewellery once they reach a certain age. And any other fine jewellery has been reserved for a special occasion.
"We want to break that tradition and create fine jewellery for everyday wear," she shares. "Our desire has always been to create pieces that are fashionable but also timeless. Investing in jewellery should be for every age."
From the tender age of 19, Sesil began travelling the globe with her father and Sevan to meet some of the world's most renowned industry experts. These trips only further set flame to her passion and love of the trade. "I'm so inspired by all the different cultures, and it's been a dream come true to be working with some of the rarest and most magnificent diamonds and gemstones in the world," she beams.
"I love that in this position, there is no limit to my creativity. I design with our clients in mind, and I love our people; they are like family. Our culture is energetic and exciting. Even more, we have so many incredible clients who continue to join our journey with us.
"I love everything about this industry and my job; what girl wouldn't?"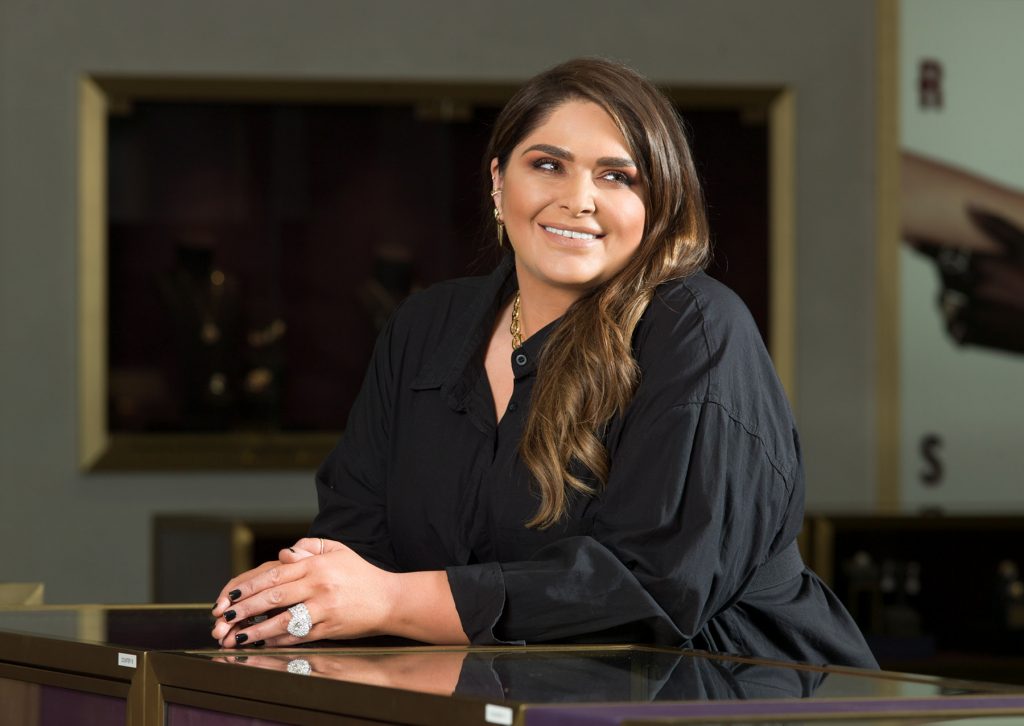 What Great Resignation?
ANTON Jewellery values its employees and a natural by-product of that, Sesil says, is retention. "Culture is of the utmost importance to our business," she says. "We work hard to ensure our employees feel happy and valued. And we invest genuine time into each and every one of them. As such, retaining employees isn't the challenge; hiring the right ones is!
"We are only at the beginning. We have so much more to achieve and accomplish, and we are building the perfect team to do this alongside us."