Over the course of two nail-biting weeks in early 2020, the aviation industry nose-dived to just five per cent of its usual operations as the pandemic brought travel plans worldwide grinding to a halt. The grounding of passenger aircraft on strips of tarmac around the world affected all areas of the industry, airlines and airports alike, and Dallas Fort Worth International Airport (DFW) was no exception. But as CEO Sean Donohue explains, complacency was never an option.
Set across 17,000 acres, DFW is an economic powerhouse that roars to the tune of US$40 billion each year. "We are the second-largest economic engine in the state of Texas," he tells The CEO Magazine. "Prior to the pandemic, there were a quarter of a million jobs associated with DFW. We were providing US$12 billion in payroll for various companies that touched DFW."
Action Plan
It represented a huge responsibility, and so Sean and his team switched into action straight away. Even as the airport reeled from the loss of 95 per cent of its business, Sean gathered together employees to reassure them that no-one would be furloughed or suffer a loss of salary or benefits. "I told them they could count on us to take care of them during this crisis," he recalls. "That was a really important decision to make because what that has allowed us to do as we have recover is to bounce back faster."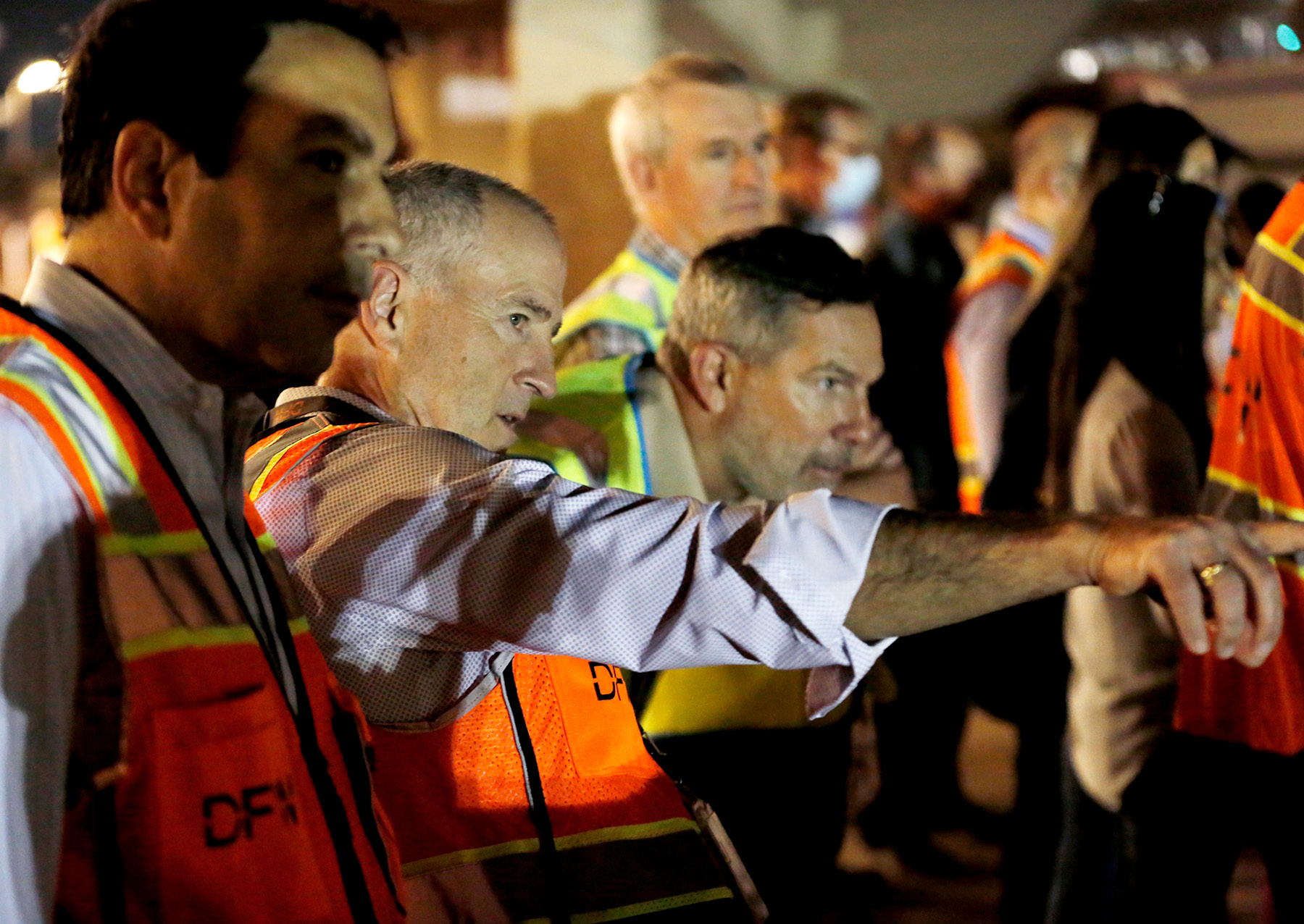 "Even during the pandemic, we continued to invest in capital programs at the airport, which created over 4,000 new construction jobs."
As the pandemic stretched on, however, it became abundantly clear that the airport was overstaffed. And so an early retirement scheme was unveiled to help with "right sizing" the organisation, giving employees the option to decide for themselves whether they wanted to take advantage of it. "We had well over 10 per cent of our employees choose early retirement," Sean reveals. "As much as we miss them, it's also provided opportunities for the existing workforce to be promoted and gain more responsibility, and they've been doing a terrific job."
The next matter at hand was how to continue to invest in the airport during those uncertain times. "Even during the pandemic, we continued to invest in capital programs at the airport, which created over 4,000 new construction jobs," Sean says. "So, from both perspectives during the pandemic, employees as well as our community partners, we really tried to focus on how we could support them during the crisis."
Looking Up
Fortunately, Sean is now seeing strong signs of a recovery, and it's an optimism that is accompanied by a steely determination to ensure that DFW is ready. "We're actually predicting that this summer we will be back to pre-pandemic levels, which I would never have predicted 18 months ago," he shares. "While that's good news, it takes a tremendous amount of planning and operational focus so that the reliability of our operations continue to be strong."
---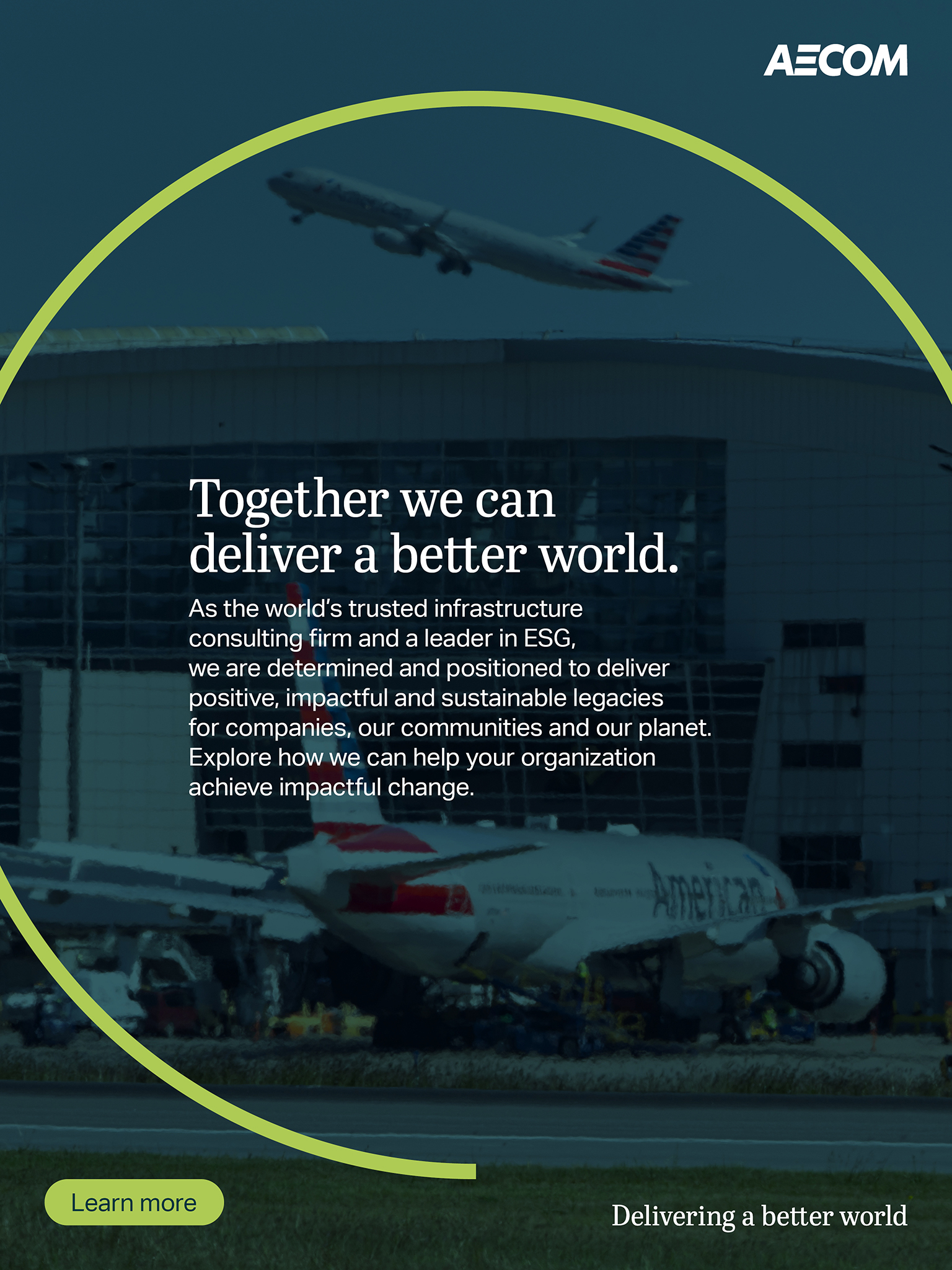 "As one of the world's leading infrastructure consulting firms, we're proud of our partnership with DFW International Airport. Over six years we've delivered nearly US$1 billion in civil airside and landside improvements." – Travis Boone, West Region Chief Executive, AECOM
---
Advertisement
In order to achieve this, attention has shifted to the airport's performance, the customer experience it offers and an ongoing digital transformation to help make its operations more efficient. "It's hard to manoeuvre through airports – there's stress, there's facilitation, there's all of those unknowns that can make it a difficult experience sometimes," Sean admits. "We want to break down those barriers and provide reliability and predictability to our customers so they have a far better experience."
To this end, Sean and his team have implemented a service for customers to ensure there is always someone nearby at DFW to lend them a helping hand. Airport Customer Experience (ACE) service team members are stationed throughout the terminals and available to assist the airport's customers 24/7. Dressed in distinct DFW orange shirts and black pants, ACE team members are easily identified in a busy terminal and their sole focus is on ensuring that the airport's services and amenities are meeting customer expectations.
Futureproofing
With almost 40 years of experience in the aviation industry, and the first 30 years of that on the carrier side with lengthy stints with United Airlines and Virgin Australia, Sean has developed a keen understanding of the requirements of both passengers and airlines. And although he has notched up an impressive list of career achievements in that time, it's clear that his priorities lie in the interests of people rather than chasing glory.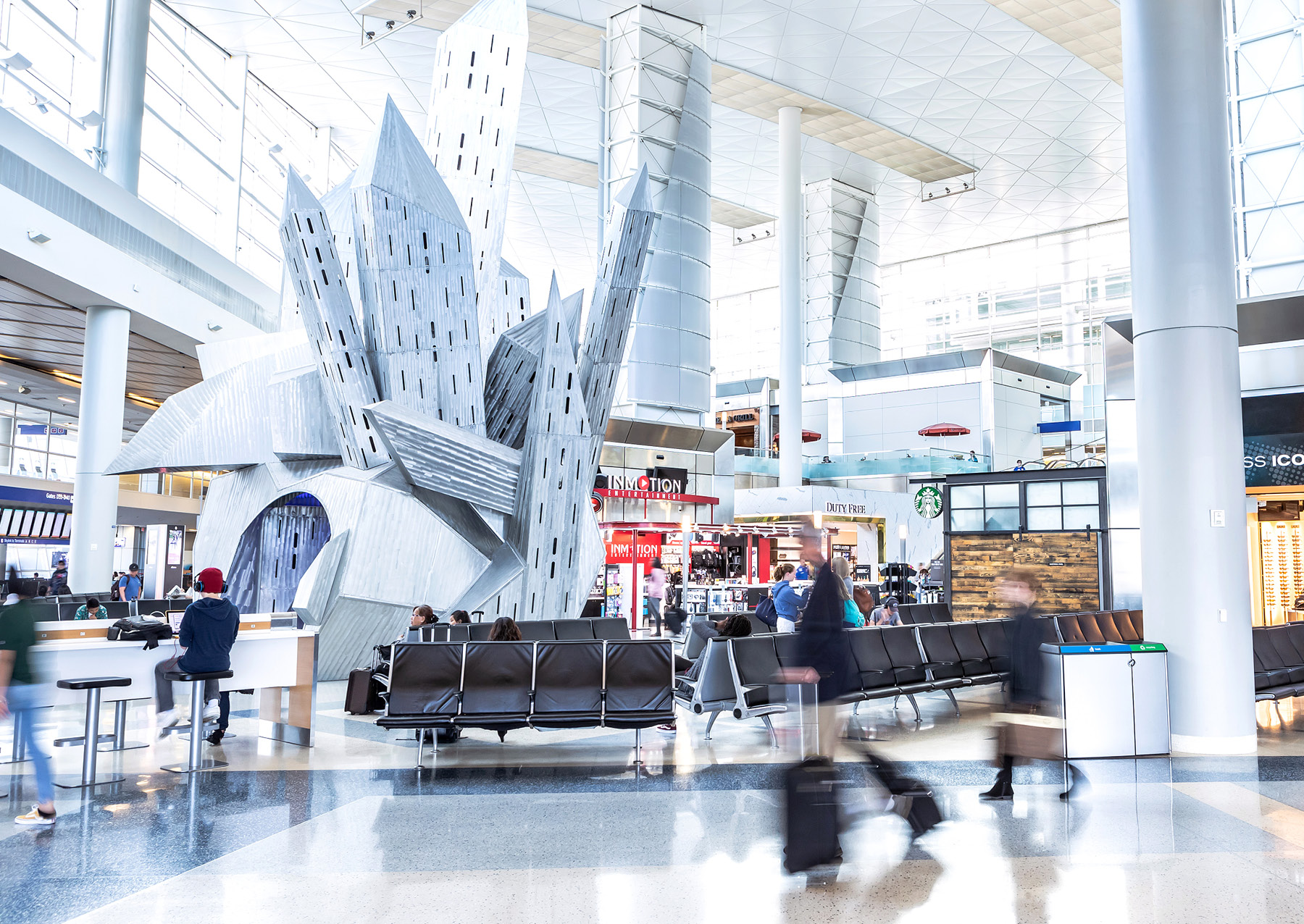 "It's not trying to throw darts and predict what's going to happen. It's creating that ability to pivot, to take advantage of opportunities."
Having faced stiff challenges like the pandemic, recessions, the spiralling cost of fuel and 9/11, one thing he has certainly come to understand is the unpredictability of the industry. "For me, it's about how do we smartly grow? How do we grow in a manner that is very cost-effective? How do we become reliable and predictable so that our business customers, the airlines, trust us and they view us as credible? How do we continue to support all of our community partners and be transparent with them so they can trust us?" Sean says.
"It's not trying to throw darts and predict what's going to happen. It's creating that ability to pivot, to take advantage of opportunities but also recognize there are times where you've got to run the business in a tighter manner so that when the good times come back, you can take advantage of them."
Pragmatic Innovation
Innovation plays an important role in this, with Sean creating a dedicated innovation department at DFW in 2018. But it's not enough to just have great ideas, he stresses. "With innovation, like most parts of business, you have to have a process," he explains. "You can't just go out and try to implement good ideas. You have to have the ability to test. You have to have the ability to work with outside partners. You have to have the ability to make sure there's a return on investment."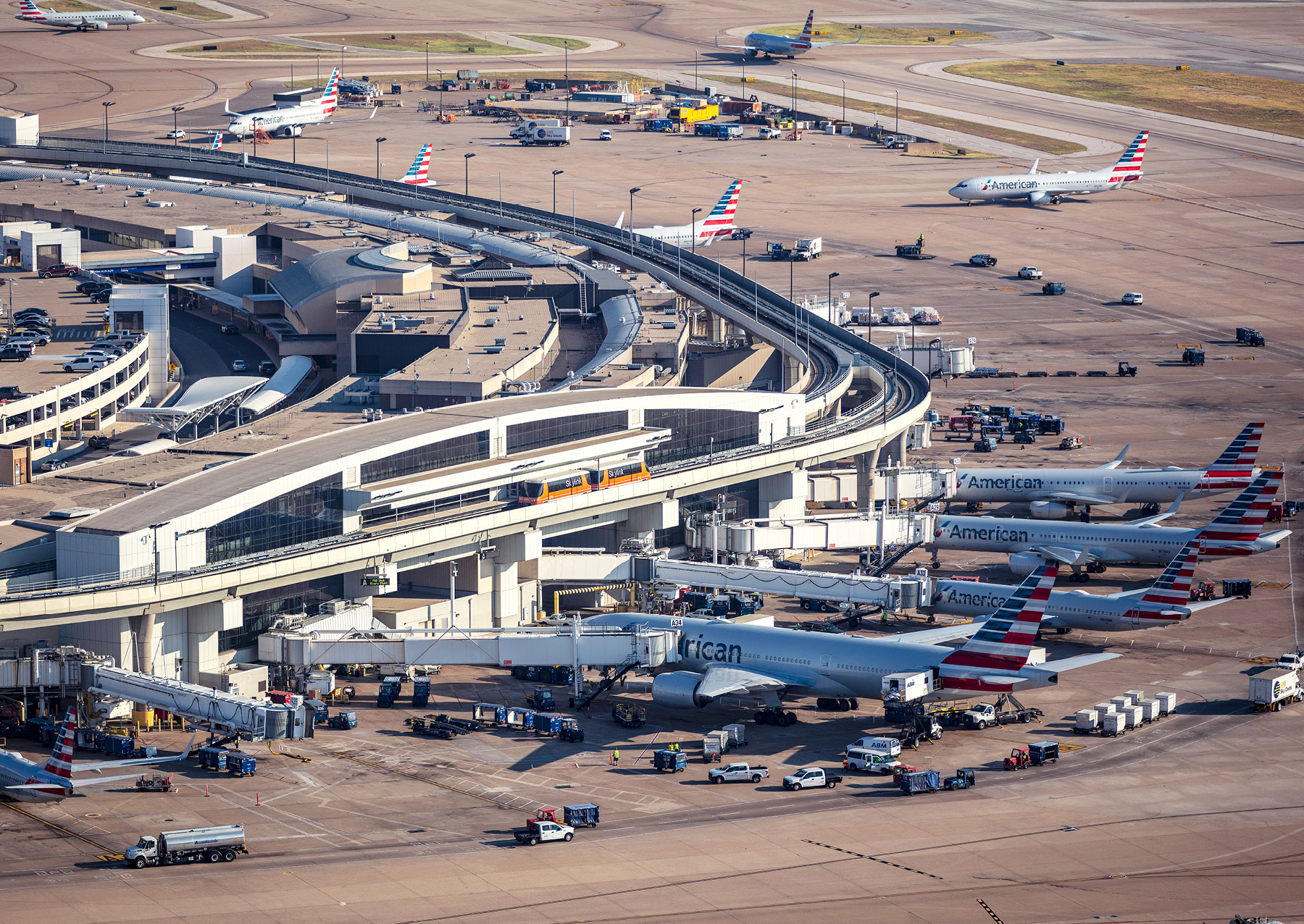 "We want to be able to participate in all of these spaces when it comes to autonomous vehicles, either on the ground or in the air."
That is why the innovation department is far from a standalone enterprise. Instead, it works closely with other departments to implement ideas and turn them into a viable reality. Autonomous vehicles are one such example, with the airport focused on creating the necessary ground transport infrastructure to support their future use. "Once you get that right, you can start working with partners to implement it – we're probably at least five years away from implementing it," Sean says. "But, last year, we actually tested an autonomous bus in one of our parking lots and we learned from that.
"We want to be able to participate in all of these spaces when it comes to autonomous vehicles, either on the ground or in the air," Sean says. "So we're going to test as much as we can, as broadly as we can, to learn. But, first, you've got to have the infrastructure to support it."
Serious on Sustainability
With these new technologies comes an opportunity to address the industry's substantial emissions – a subject Sean is visibly passionate about, with him committed to continuing the airport's already impressive work in this area. "We have a stewardship responsibility because aviation is one of the biggest industries when it comes to global emissions, and we take that responsibility seriously," he says. "But you've got to find balanced approaches to sustainability – we're not interested in being a sustainability zealot. We want to find pragmatic solutions."
To drive home this point, Sean refers to the airport's standing as the largest carbon neutral airport in the world with 100 per cent of the power it purchases generated by wind. "You think of Texas and you think of oil and gas, but Texas is the largest state in the US in terms of wind generation and we have tapped into that," he says. "But this is where the pragmatism kicks in – by doing that, we have saved US$20 million a year in our electricity costs. So, there are good business reasons to take advantage and go after these sustainable opportunities." The airport's switch to using renewable natural gas to power its many buses has also saved it US$1 million, he adds.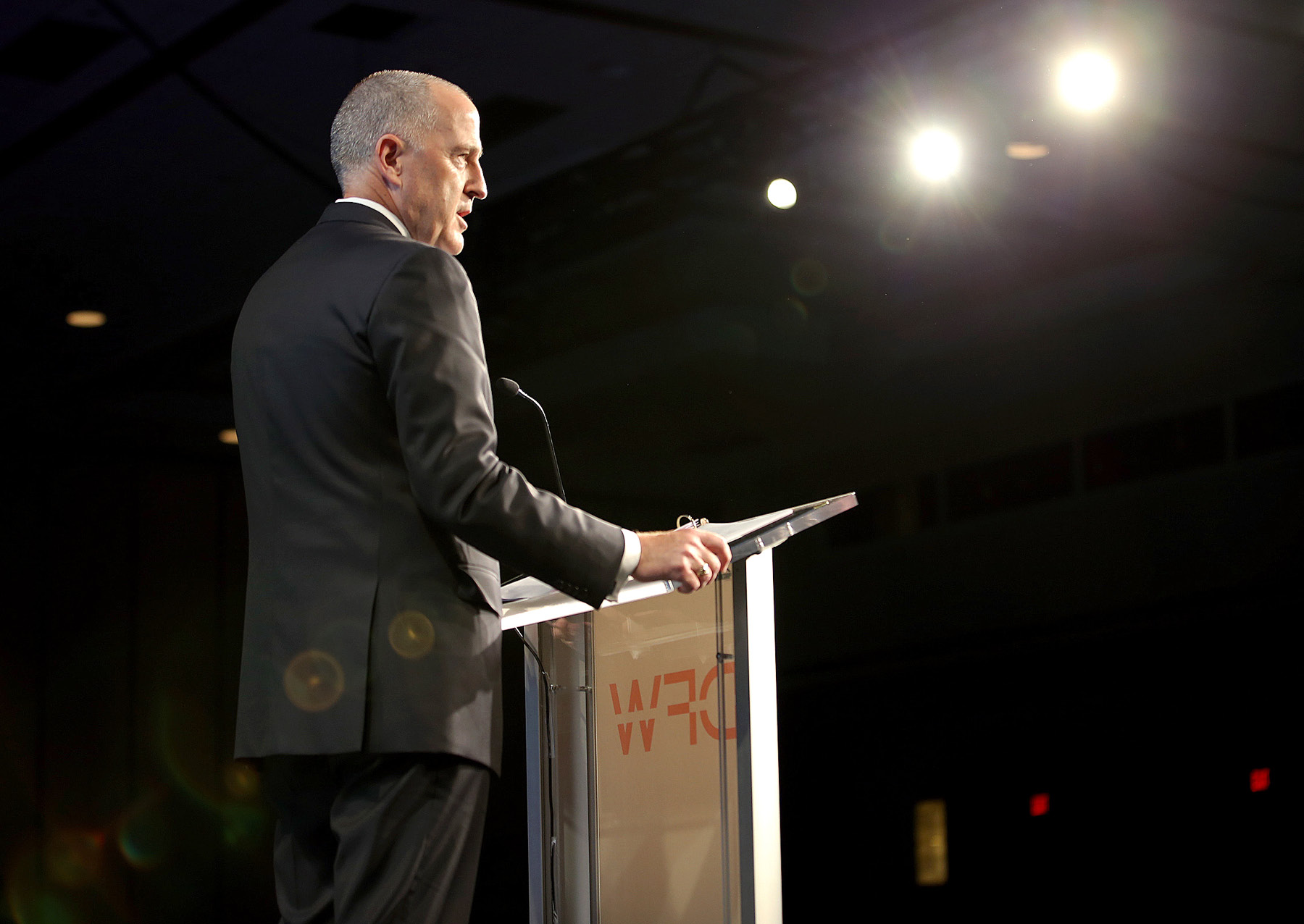 "We have to find ways to make sustainability sustainable and ensure we keep making progress because the science is pretty clear."
It's also essential for the airport to be playing a strong role in terms of sustainability in order to enhance its appeal for its younger employees and customers who have a keen interest in what is going on in this space, Sean continues. So while the aviation industry as a whole has pledged to achieve net zero emissions by 2050, DFW expects to get there by 2030.
Importantly, it intends to achieve this ambitious target by offsetting its carbon footprint, without using any carbon offsets. "You can't achieve sustainability goals by banking on carbon offsets – that is not sustainable," he insists. "We have to find ways to make sustainability sustainable and ensure we keep making progress because the science is pretty clear. The impact it's having, the climate impact is here. You don't find solutions by arguing on the extremes of both sides. You've got to come to the middle and you've got to be pragmatic about what you can do. It's a journey and we need to keep making progress."
Good Vibes
This idea of progress has long been at the heart of DFW's identity, with the airport recognized for its commitment to innovation and advancing the customer experience. "A lot of people don't understand that airports are not financed in day-to-day operations by any taxpayer dollars. Our operating costs are paid by the airlines," Sean explains. "I, therefore, view airlines as our customers, too, and so we need to run a really good airport from their perspective. We've gained a lot of credibility and respect from our airline partners and they now view us, I believe, as one of the top airports in the US, if not the globe, and I think that really sets us apart."
---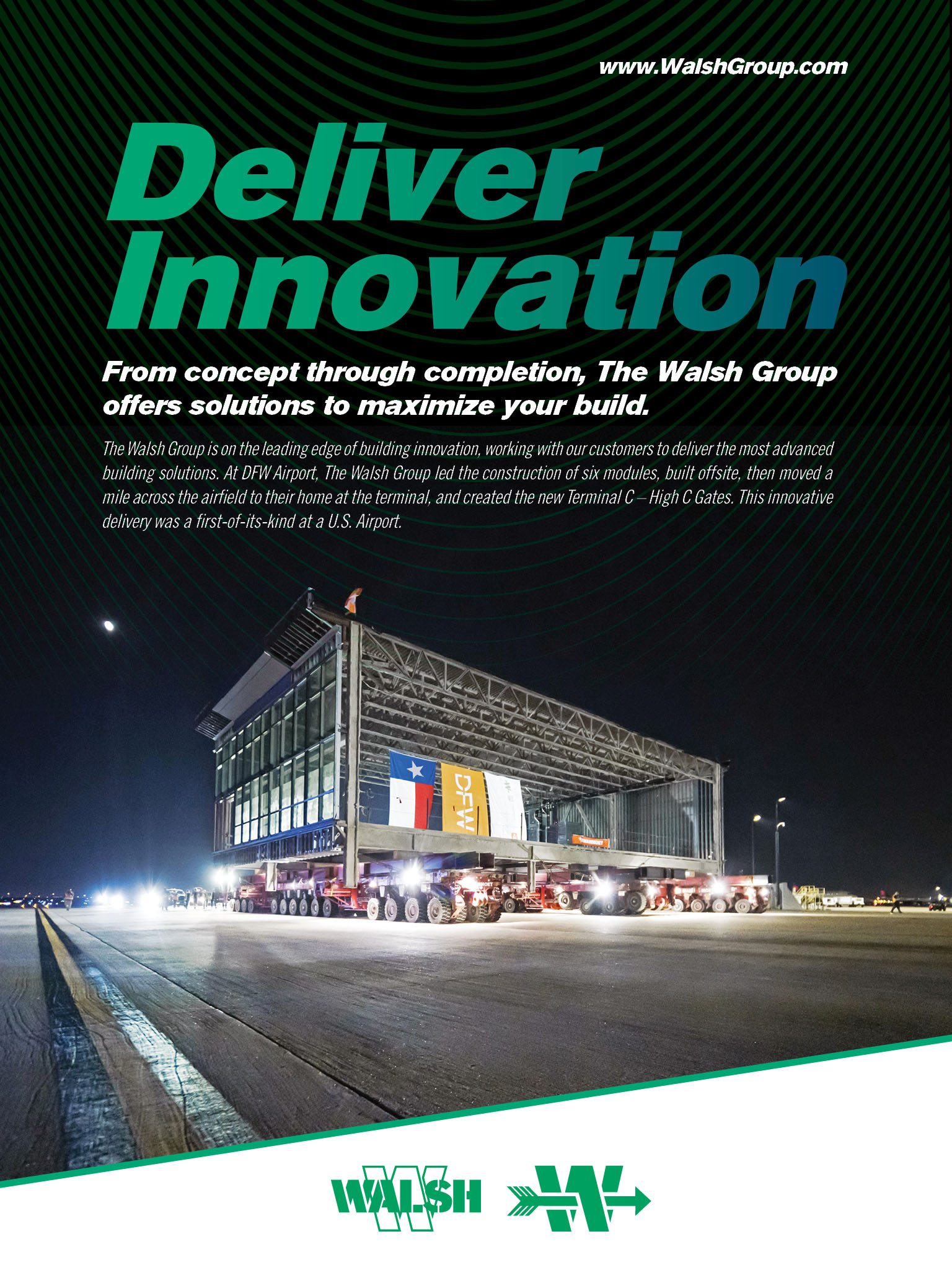 "The Walsh Group is a proud collaborative partner of DFW Airport. We share enthusiasm and dedication to achieve innovative construction solutions that leverage technology, enhance airport operations and deliver first-class facilities." – Michael Whelan, President – Building Division, The Walsh Group
---
Advertisement
In further good news, the Dallas Fort Worth region is thriving with corporations and a growing number of people choosing to relocate there. In 2021, the United States Census Bureau reported 7.75 million people were living in the metro area, a rise of 97,290 people on the previous year. That surge has moved Dallas Fort Worth into the number one metro spot for population growth between July 2020 and July 2021. "The growth trajectory of the region is very strong. Within 10 years, the Dallas Fort Worth region will be bigger than the Chicago land region," Sean shares. "That growth is just going to continue."
But with that growth comes additional responsibility and Sean excited to take that on. "We recognize we have an obligation to be a job creator, to afford the community opportunities out here. Specifically, every year we pledge to provide about a third of our opportunities to diversity firms in the region," he says, adding that last year, 37 per cent of the airport's total expenditure went to minority and women-owned firms. "We want to make sure that everybody in the region gets to participate in the growth of the airport. And we actually go further than that by helping them build capacity and knowledge. That is really important to us and we take a lot of pride in it."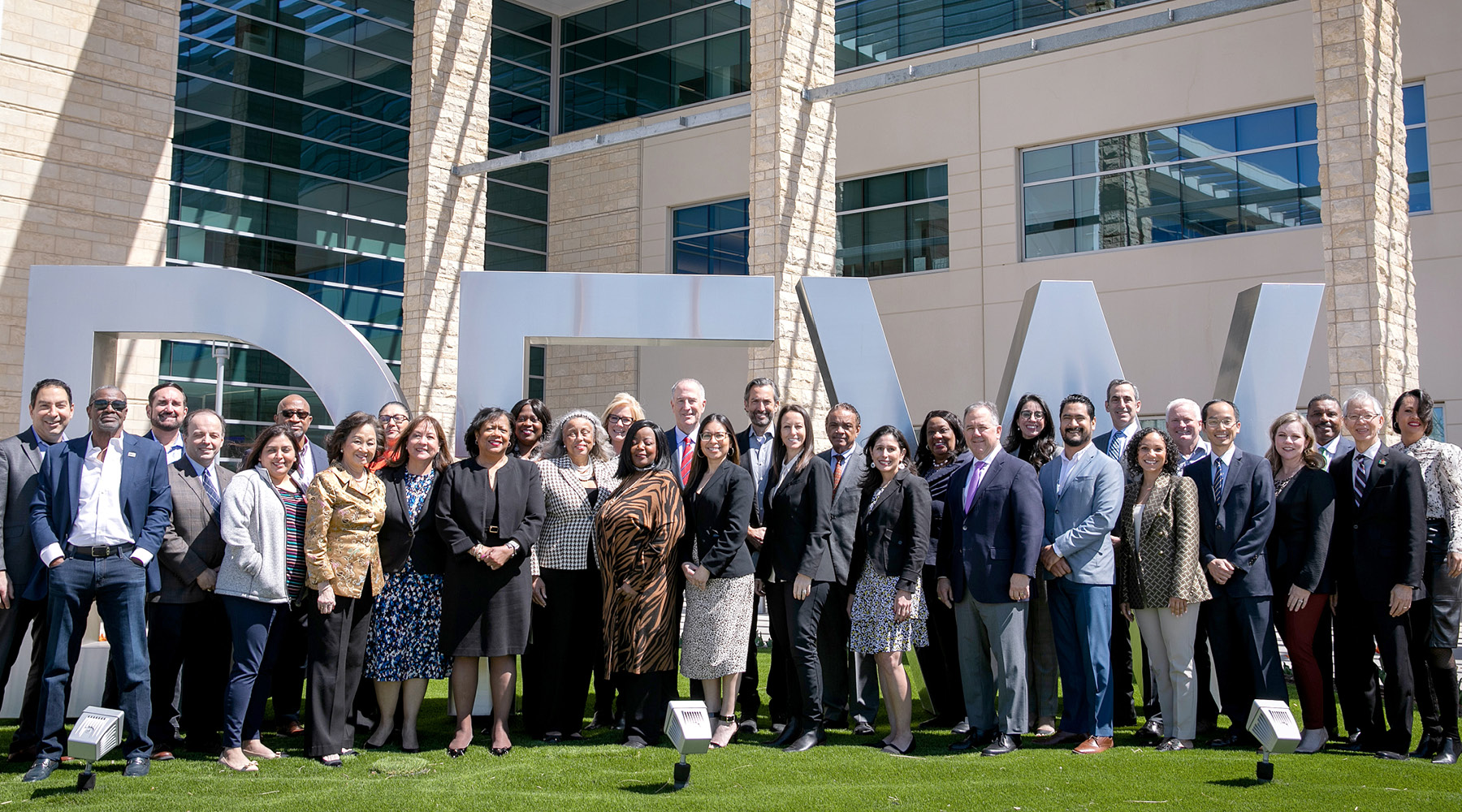 "Our employees have been very appreciative that we took care of them during the pandemic so they could take care of their families."
It's a two-way street, and DFW is also reaping the benefits of its people-focus. Having stood by its employees during the difficult pandemic period, the airport is now well staffed as business once again picks up. But more than that, the vibe is incredibly positive. "Our employees have been very appreciative that we took care of them during the pandemic so they could take care of their families," Sean says. "And so the pride of working at DFW has increased during the pandemic."
Indeed, every year, the highest ranking DFW gets in its employee engagement survey is pride, according to Sean. "It's an asset far beyond transportation. The way I look at it is that if the community, including our owner cities Dallas and Fort Worth, takes pride in takes pride in the airport and the employees who work at the airport take pride in the airport, if you can can get those two things right, you're going to be successful."
"DFW has established itself as a leader in innovation, operations and customer service. HNTB values the opportunity to serve the airport and its leadership on visionary projects that set a new standard of excellence and transform air travel." – Steve Knobbe, North Texas Office Leader and Senior Vice President, HNTB Corporation