No matter how experienced, executives who join a business during a time of immense uncertainty face many challenges. However, it's hard to imagine a more challenging transition than joining a healthcare company during a global pandemic. Scott Giberson, President of AMI Expeditionary Healthcare, started at the healthcare support organization just before the Delta variant emerged and subsequently experienced the Omicron surge.
Thanks in part to his broad base of experience, gained from a long career that includes being a retired two-star Admiral, Assistant US Surgeon General and Acting Deputy Surgeon General of the United States, Scott hit the ground running and focused on making sure AMI could deliver on the huge COVID-19 needs of its clients.
We expect to be the gold standard of global healthcare solutions, for our clients both domestically and abroad.
"AMI's opportunities sat squarely between balancing the need for current execution with longer-term strategic decisions to lean forward, apply lessons observed and prepare for post-COVID-19 health needs," he tells The CEO Magazine.
With new variants and surges adding to the already complex operating environment for AMI, Scott says being able to adapt to the specific healthcare needs of the moment and ensuring that flexibility was at the center of its work allowed the business to mobilize rapidly and assure quality.
New Strategies
Throughout Scott's career, he has responded to 9/11, anthrax, hurricanes and ebola, as well as COVID-19. "However, there has never been a time where a response phase lasts for such an extraordinary amount of time without any real recovery period," he notes.
While AMI may be at the forefront of dealing with the healthcare implications of COVID-19, it also faces similar challenges as other organizations. "This is not a unique challenge to AMI during this pandemic. This impacts the workforce that we employ, and the level of effort needed to succeed," he says.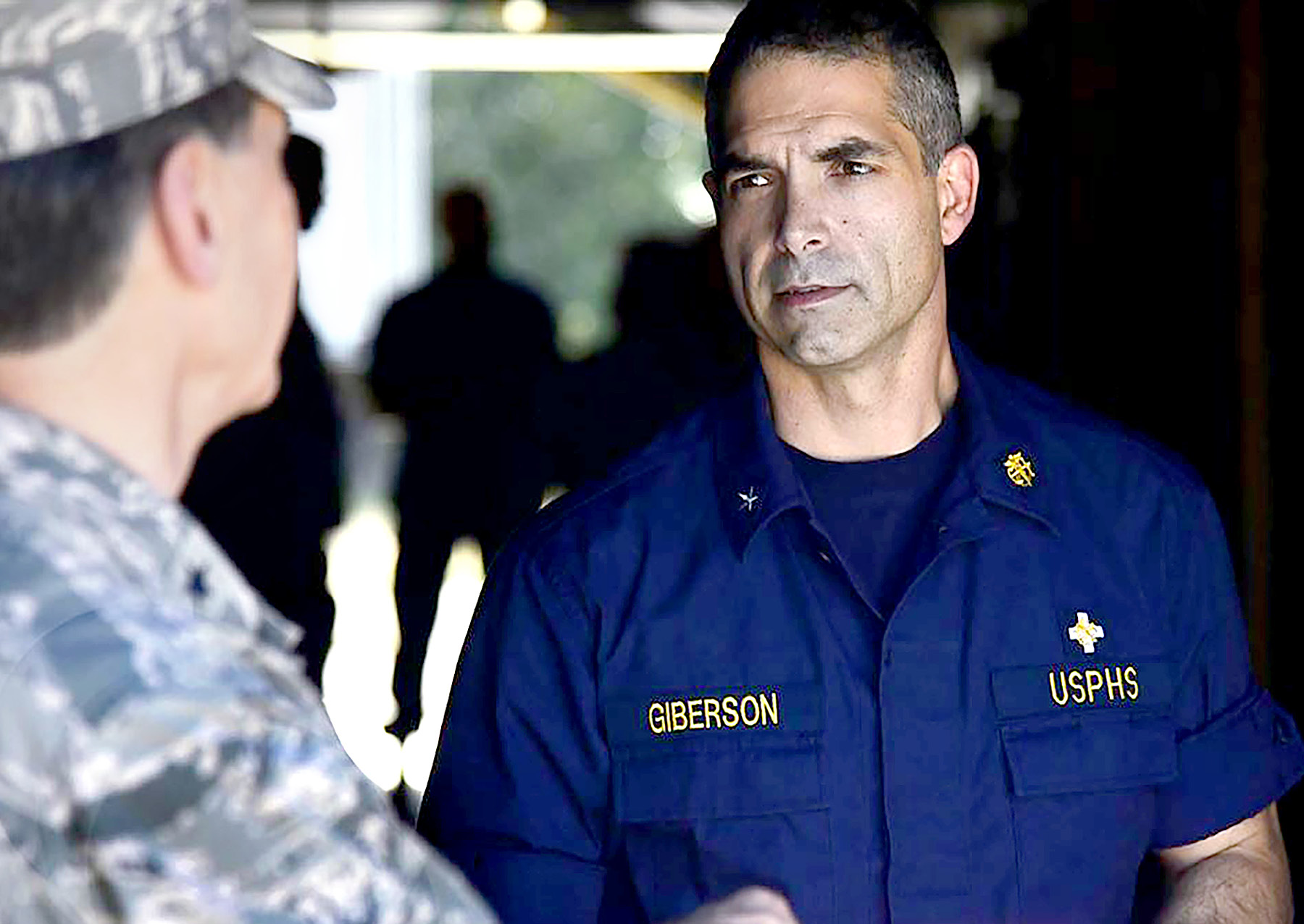 To succeed in this new environment, innovative strategies are increasingly being adopted, including initiatives that standardize processes, increase accountability and build resilience.
Due to the rapidly shifting issues that AMI has dealt with since the onset of the pandemic, the company has been mostly response and project based, which needs to change. "We need to continue to streamline our processes, apply lessons observed and work towards an organization that is ever more cohesive, optimally aligned and inspired to do the work we do," Scott reflects. "I can't say we have fully succeeded just yet, but we are progressing."
Expanded Capabilities
Despite the demanding business environment facing companies in the healthcare sector, AMI is actively seeking to strategically expand its capabilities in multiple areas. "Through acquisitions and partnerships, our aviation arm and small fleet of aircraft has grown, a new subsidiary was formed, and we continued to expand our commercial clinics and hospitals, furthering our African footprint,"  Scott shares.
"These strategies provide additional capabilities in areas where AMI built its original global brand. However, we also recognize that due to our successful US COVID-19 response efforts and US government partnerships, new opportunities exist for domestic non-COVID-19 health concerns, so we are also focusing our business development in those areas."
Developing the business from the inside out is also an area of focus for Scott. Through internal organizational development, he hopes to ensure that AMI becomes a world-class company. "We expect to be the gold standard of global healthcare solutions, for our clients both domestically and abroad," he says.
Unique Approach
Unlike other healthcare solution organizations, AMI is physician owned and led, with clinicians who have firsthand experience in delivering these solutions globally found in both leadership and corporate roles. "So, it really is mission-driven work from the top down," Scott reveals. "These facets, coupled with a deep network of colleagues at the most senior levels in government, and foreign partners that seek us out based on demonstrated performance, give us a competitive advantage in the marketplace."
One of the ways Scott works to maintain a strong culture at AMI is to strive to be what he calls an "infectious leader". "Employees have a choice to view you as a leader," he explains. "If employees don't see you as a leader, you are just occupying a leadership position. And when your leadership style becomes contagious, the entire culture can change."
When your leadership style becomes contagious, the entire culture can change.
In practice, being the kind of leader who people want to work with means that Scott first needed to build trust, focus on developing partnerships, have good self-assessment skills and then inspire others. "Having this mindset is important before I even attempt to actually implement strategies such as aligning the organization or improving the way we do business," he stresses.
As a strong believer that "culture eats strategy for breakfast", Scott is also a strong proponent of focusing on culture throughout AMI. While the impact of COVID-19 has clearly challenged many companies to maintain a great company culture, there's no question that leaders are still responsible in helping keep a positive business culture alive.
"I think the way executives set the tone, lead by example and stress the need for a good workplace environment and corporate character all instill the importance of culture to employees," Scott concludes.
Post-COVID Future
According to Scott, businesses like AMI, which have benefited from the COVID-19 pandemic, should prepare well for the post-COVID-19 environment, as there is likely to be a fall in COVID-related work.
"The focus for us will be on aligning our post-COVID-19 vision, doubling down on business development, implementing cost management strategies, exploring additional strategic partnering and acquisitions, marketing a brand strategy and maintaining a positive culture in the workplace," he says.