When he was just 25, Sanjay Koul was forced to leave his home in Kashmir as a wave of violence shook the valley. It was a time of great personal turmoil, he shares, but even though he had been displaced from all that was familiar to him, he soon found a new "home" at what is now known as Timken India.
Sanjay joined the engineered bearings and industrial motion solutions company in 1990, just three years after it was incorporated locally as Tata Timken. It commenced commercial production at its Jamshedpur plant in March 1992. "We were the first batch of engineers to join the company," he tells The CEO Magazine. At that time, the company was 40 per cent owned by Tata Steel, 40 per cent by Timken and the remaining 20 per cent by the general public.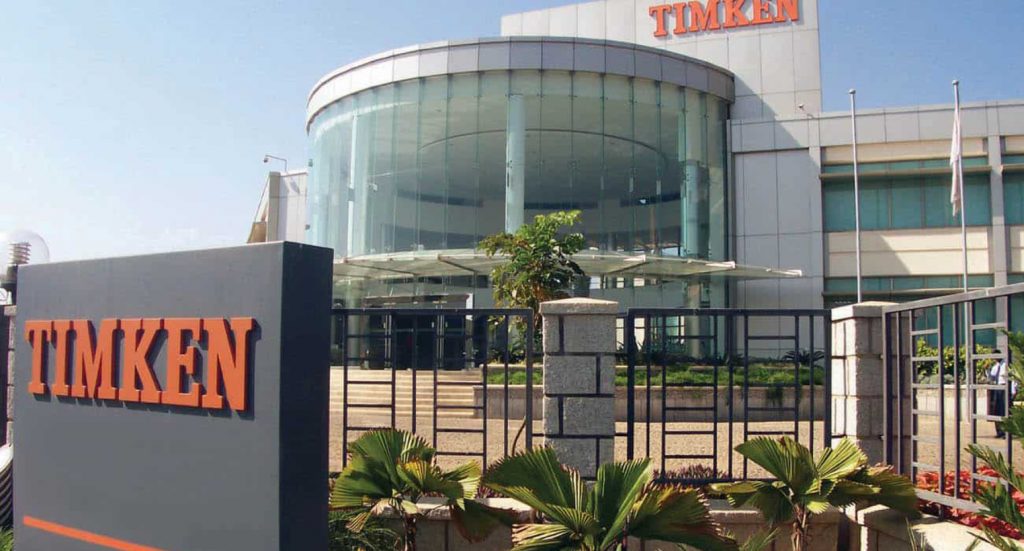 A History of Innovation
Timken's namesake, Henry Timken, was a German who migrated to the US around the middle of the 18th century and became a carriage maker in St Louis, Missouri. When he realised the difficulties heavy freight wagons had when making tight turns, he came up with a fix – a tapered roller bearing design capable of handling both radial and thrust loads. This clever invention gave rise to the establishment of the Timken Roller Bearing and Axle Company in 1899.

"We were instrumental in absorbing the technology from Timken in the US and England, and then converting that technology into real bearings in Jamshedpur, India."
Ahead of the Curve
Even back then, the entire factory was air-conditioned – a rarity in the early 90s. Also unusual was the company's implementation of Statistical Process Control and the Just-In-Time inventory management system, which saw it only receive goods from suppliers as and when they were needed.
"Now, it's so common, but in those days nobody had heard of it," Sanjay says. "So when we started in 1990, we were already a couple of steps ahead of the rest of India in terms of the manufacturing process."
---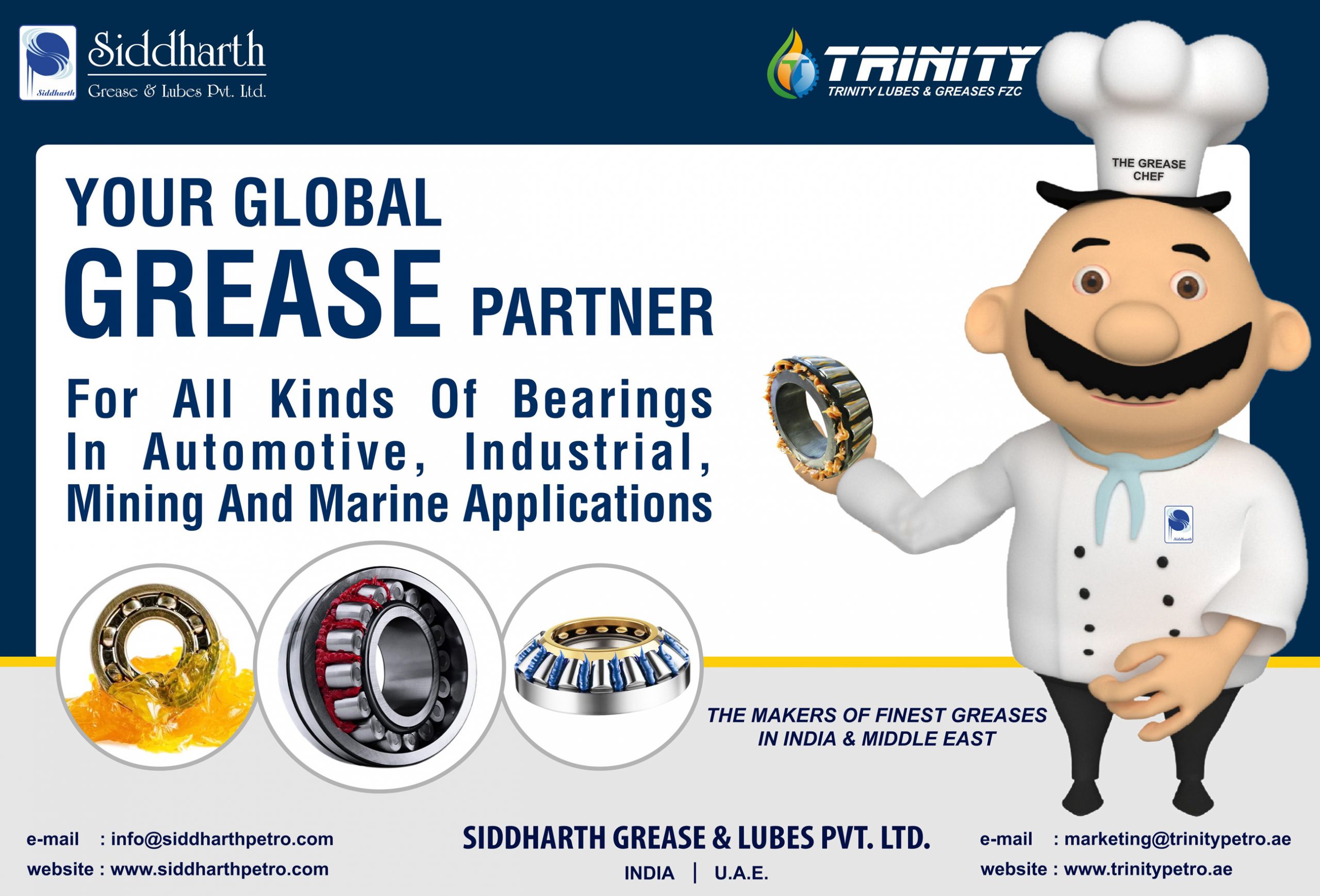 "It is a privilege to be associated with an incredibly agile, innovative and detail-oriented organisation like Timken for over two decades. We thoroughly rejoice the contributions made to establish Timken Grease as a benchmark in the Indian industry." – Sudhir Sachdeva, Managing Director, Siddharth Grease & Lubes
---
Advertisement
It was a head start that gave the company a lead on the competition, which it has managed to maintain over the years. "We have graduated to new factories, where we have the Internet of Things, process automation, ERPs and so on," he shares. "Technology has taken a quantum leap, materials have become more complicated. Our processes are becoming more precise with the help of process automation, and digitisation is making life easy, precise and fast."
His 30-plus years with Timken have taken Sanjay around the globe, working in mainland China, the US, Europe and India. He also heads up Timken Engineering & Research India, which falls under the company's umbrella. "It has a plant in Chennai, which is now considered to be among the most modern plants of Timken company in terms of automation, digitisation and using internet in the whole process of manufacturing," he says.
"If I look at the manufacturing landscape of India, we are still a couple of steps ahead of most of the engineering manufacturing companies. So, the continuous journey of remaining ahead in technology has been part of our DNA, and Timken has maintained that globally, and in India as well."
---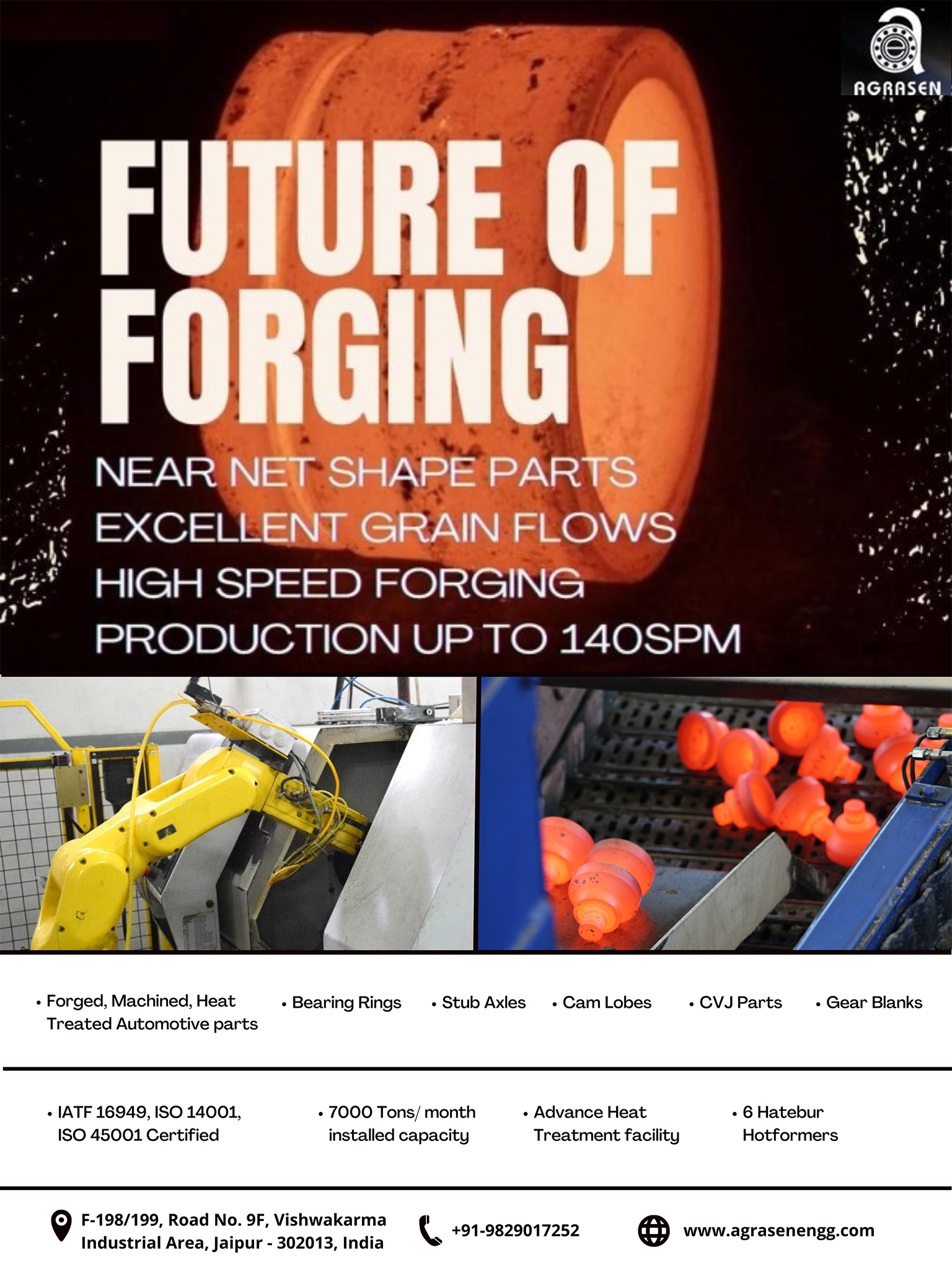 "Within a span of five years, Timken has become our biggest customer. A focus on business development and the right technology selection has been the key in this success. This is a partnership at its best." – Namit Agarwal , Managing Director, Agrasen Engineering Industries
---
Advertisement
Having been with the company for over three decades, Sanjay says that a big part of the company's enduring appeal is its commitment to advance anybody who is willing to work hard, learn and experiment. "Despite the fact that you might not be coming from the MITs of the world, Timken has been able to provide opportunities for everybody, including myself, if we are willing to walk the extra mile," he says.
While Sanjay started his own career in production, Timken supported his decision to move into sales. "In those days, if you went into production, you would remain in production your entire life," he reflects. "You may not become Managing Director, but would eventually become a Director of Manufacturing or similar."
"Timken has been able to provide opportunities for everybody, including myself, if we are willing to walk the extra mile."
Having received the company's support to make the move into sales, Sanjay thrived. But as the company started to gradually migrate away from pure purchasing, he sensed that it was the right time to make another move, this time into the world of supply chains. "In those days, 2003-to-2004, this was a little bit unheard of," he recalls. "But the company gave me the chance and I started using the supply chain 'cradle to grave' concept, among others, with our new products."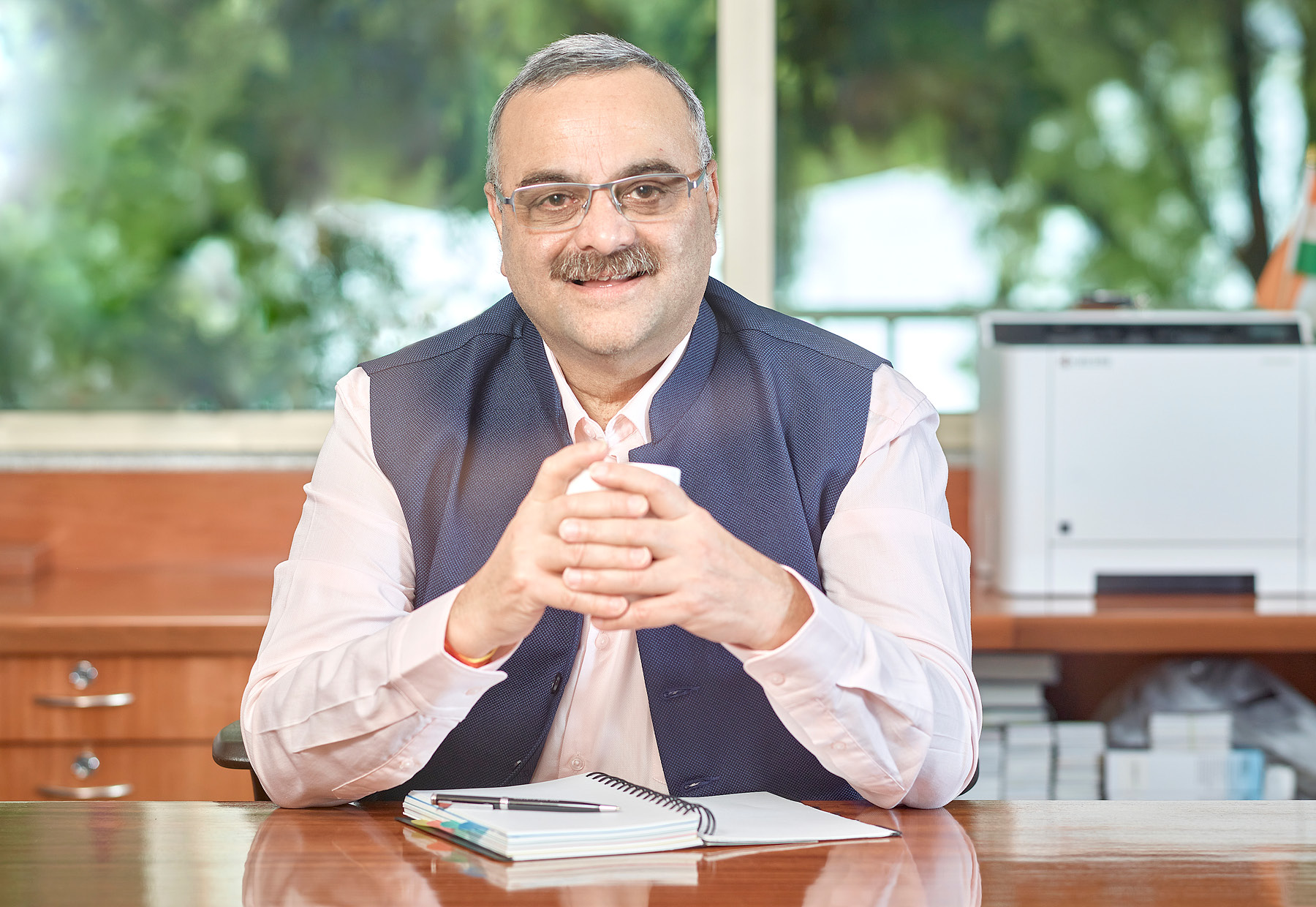 A Tea Ritual
A self-proclaimed "tea junkie", Sanjay's day starts and ends with a cup of tea. His first is sipped as he checks the emails that come in from the Timken global team overnight. "My last is enjoyed while I look at anything that is urgent on my mobile phone," he admits. "Everybody says not to do this, but when you enjoy working, it is fun."

Many of his colleagues, formerly based in India, have gone on to take up senior positions in the US, Australia, China and Europe. He himself has risen to the position of Managing Director, having worked all over the world and in a variety of functions. "If the company hadn't provided these opportunities, and didn't have the appetite to take risks, this would not have happened," he insists.
The Path Forward
At the start, Timken manufactured only tapered roller bearings, but soon branched out into different kinds of anti-friction bearings. "And then, over time, we started working on mechanical and power transmissions, which means we are able to provide solutions for the whole of the drive train," Sanjay shares. "Now, we are moving into wind energy, new areas of robotics and allied linear motion technologies."
He sees great growth potential on the horizon. "Our medium-term plan is to achieve organic growth in the anti-friction bearing market," he shares. "Medium to long-term, we want to make sure that we are a strong player in industrial motion products. That is where our path is being laid out and that is the path we are now on."
The company is building these capabilities through organic growth, mergers and acquisitions and other strategic alliances, such as its 2018 acquisition of ABC Bearings, a manufacturer of roller bearings and slewing rings in India. But such deals bring with them new challenges. "These are niche companies – smaller companies like startups," he stresses. "So, the challenge is to absorb not only the technology but also the culture."
---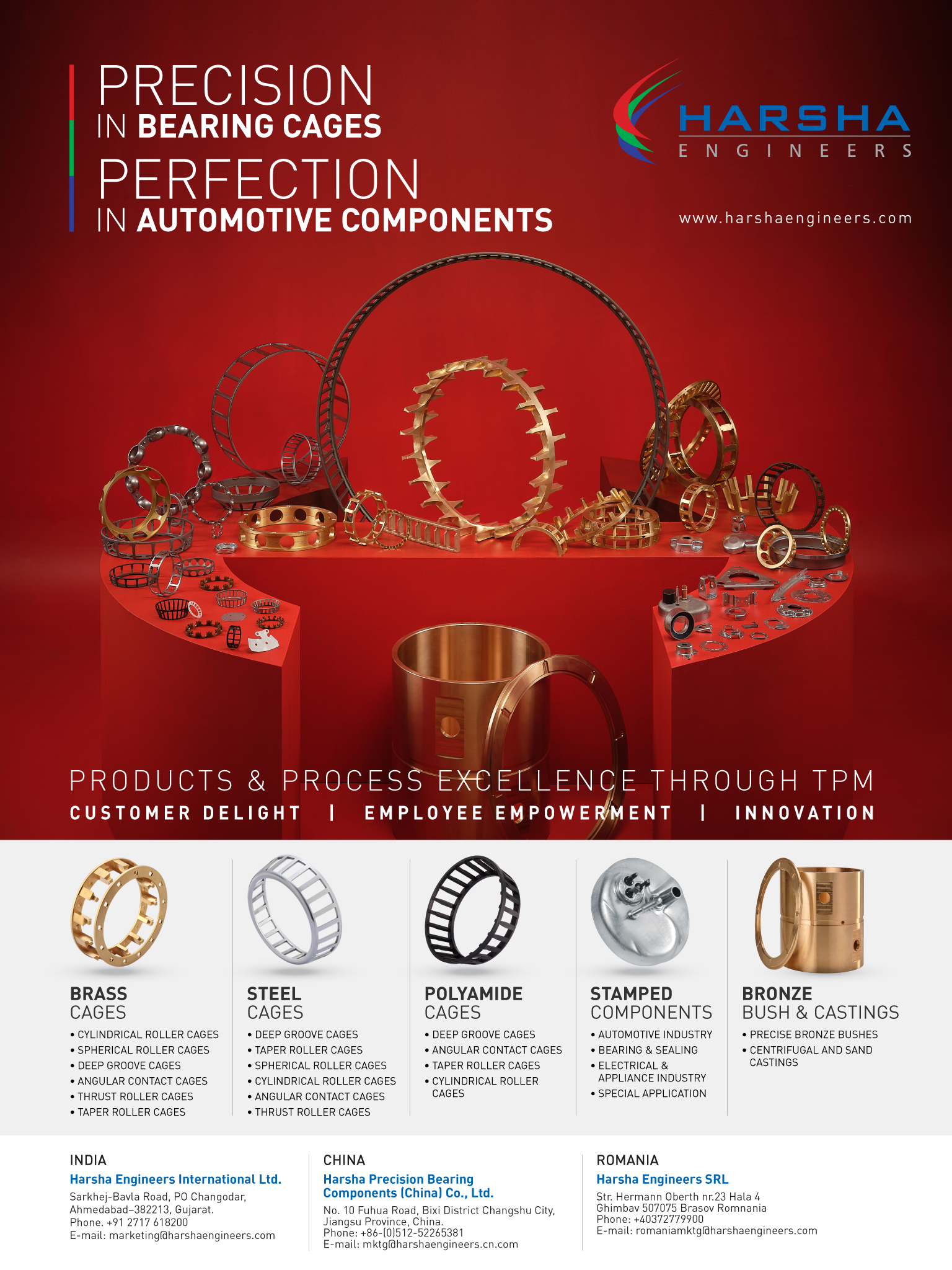 "Timken is known to have a collaborative approach when taking care of its stakeholders like Harsha. Driven by product design innovation and value addition to its customers, Timken supports its supply chain with cutting-edge technology, mutual respect, strong ethical values and high integrity." – Harish Rangwala, Managing Director, Harsha Engineers International
---
Advertisement
While these smaller entities depend on their ability to move swiftly, Timken, as a more established global player, has more structured governance procedures in place. "To transform that culture to this culture is always a big challenge," he says.
But the process has the added bonus of helping to keep the company agile. "Timken is more than 120 years old. In India, we have been producing since 1990 so we need to have the agility to learn things," Sanjay insists. "Timken in India is made up of 2,000 people. Timken globally is 18,000-plus people. Everybody has to make sure that we collaborate, create value and don't become outdated. We have to keep on upskilling ourselves."
"Everybody has to make sure that we collaborate, create value and don't become outdated."
It is no longer just IT professionals who must ensure that they are abreast of new developments – it's now a necessity in the world of manufacturing, too. "Though the shop floor machines might remain the same, the technology surrounding those shop floors is definitely changing," he expands. "We need to make sure that everybody, from a graduate engineer trainee to the managing director, has to upskill to be agile."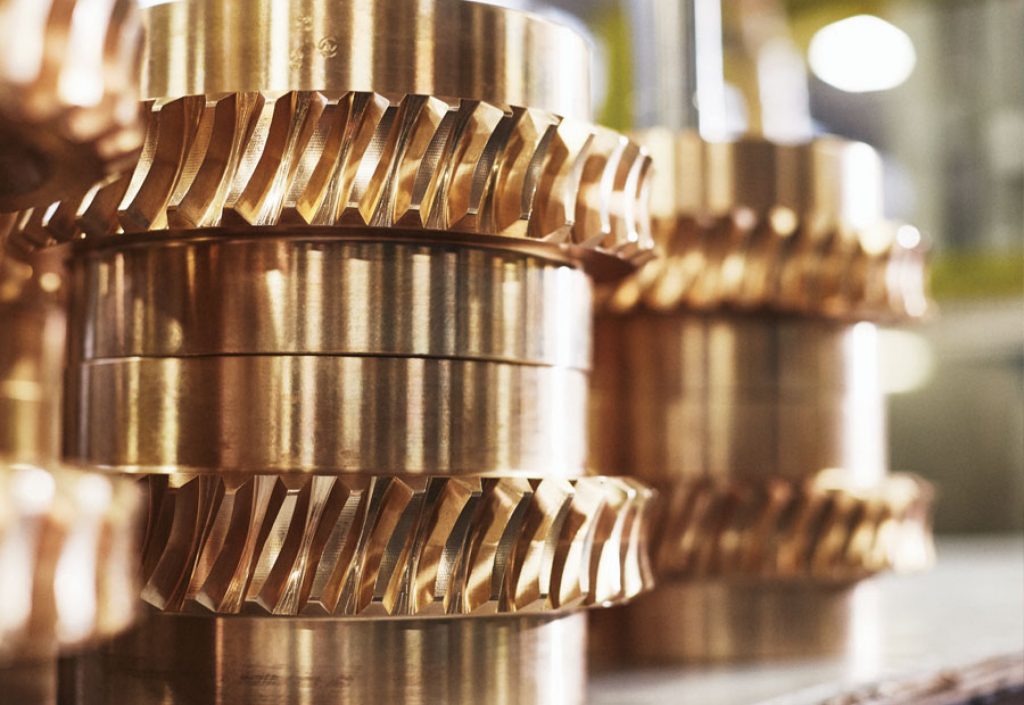 Global Wins
With Corporate Social Responsibility ranking high on the Timken agenda, the company has already made significant strides towards making a tangible difference.
"We create real-world impact in three clearly defined areas: the pursuit and expansion of knowledge, sustainability and leadership," it says on its website. "These areas are aligned with our specialised expertise in engineering and focus our efforts towards achieving greater equity and efficiency for a world in motion."
Some major achievements to date include:
Eliminating the use of a significant amount of plastic packaging since 2019.
Playing a role in over one-third of the world's utility scale solar projects.
Being selected one of the World's Most Ethical Companies by Ethisphere 11 times.
Recycling more than 1,000 tonnes of steel and 75 tonnes of copper each year from service parts that can't be reused.
Supporting UNICEF USA's COVAX initiative to help fund equitable COVID-19 vaccine distribution around the globe.
The outbreak of COVID-19 really drove this point home. "The companies that had the ability to learn and be agile did very well, and Timken India is one of them," he says. "We have been doing very well in the past two years."
On a Mission
Another major task for the company is to deliver "zero defects", according to Sanjay. "When you look at our business here in India, we are essentially a manufacturing company. So for us, excellence in manufacturing – zero defects – is of prime importance," he says. "Every day I need to make sure that all of our customers who use our bearings and products and our services should always think of Timken as a zero defect, highly reliable company."
But its commitment to delivering the utmost reliability doesn't see Timken shy away from tough projects, with Sanjay supremely confident in its capabilities. "The harsher the application, the better for us because we know the engineering," he says.
---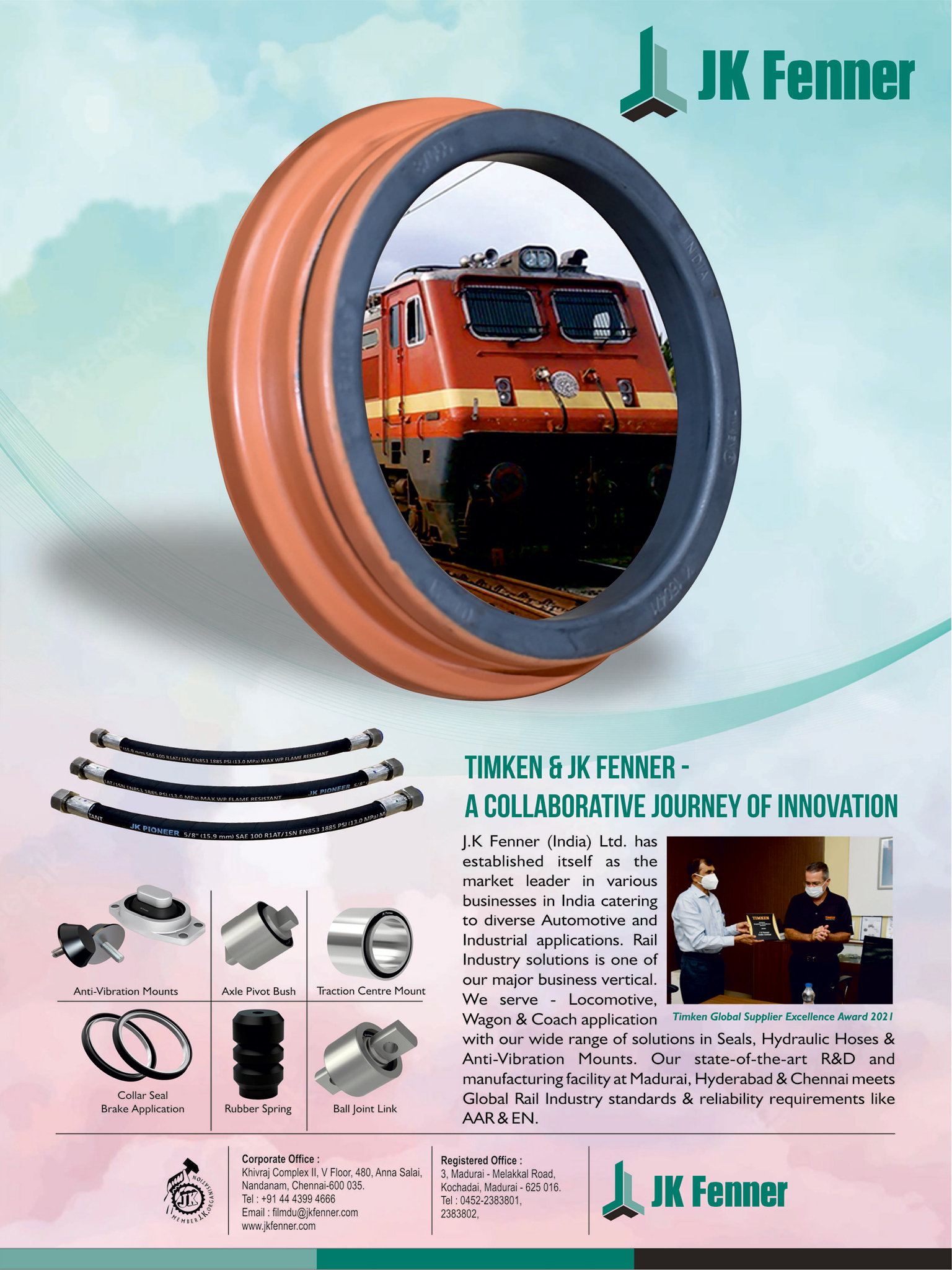 "Timken is a global leaders in bearing technology and it's been a great experience to work with it on localisation programs for railway applications. With its support and involvement, we have been able to successfully localise seals for railway bearing applications." – Nagaraju Srirama, President & Director, J.K. Fenner (India)
---
Advertisement
"We have a wide range of solutions and power systems and whether it's rebuild and repair services or pure products, we want to send a message that we will improve your reliability. Our product on your product will always offer value and will always be more reliable."
Using its knowledge to help industries work better forms a hefty part of Timken's mission, which naturally leads into the pressing issue of sustainability. "Manufacturing has to remain robust and waste has to be eliminated," he says.
"Any company that has lasted 120 years or so, and has plans to do business for another 120-plus years, can do so only because it is ethical."
"These are the things we want to work towards to make sure that our factories of today become the world-class factories of tomorrow, and that can come only by doing more with less. This is important for the factories, but more than that, it's important for the Earth as well. If tomorrow there's no Earth, how does humanity and business survive? So, to do more with less is very, very important."
Timken is working towards reducing its carbon footprint and has already put in place rooftop solar panels on all of its plants in India, with its plant in Chennai drawing 60 per cent of its power from wind and solar. "We want to make sure the Earth remains a long, long time after we go," he says. "Any company that has lasted 120 years or so, and has plans to do business for another 120-plus years, can do so only because it is ethical. It obviously cares about the planet."
---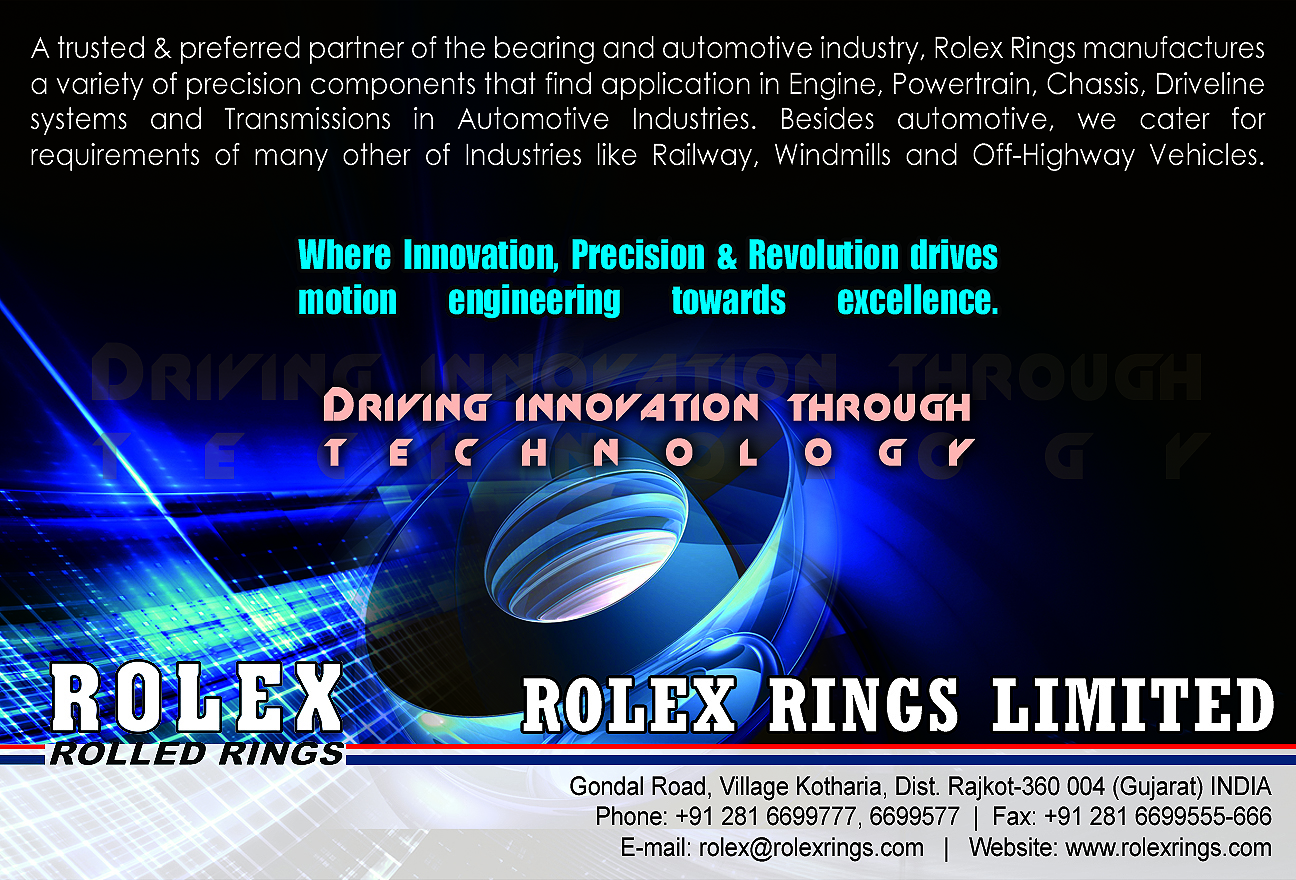 "Timken has been a growth partner in our business for almost two decades now. Today Timken holds a significant share of our business portfolio and has helped us to develop. Timken products are benchmark products in the bearing industry." – Manesh Madeka, Chair and Managing Director, Rolex Rings
---
Advertisement
On the strategy side, Sanjay is exploring how to grow Timken's offering around bearings to offer a full solution to its customers. "For example, if somebody is using our bearing, we want to make sure we provide them with more than the bearing, so condition monitoring, services related to fitting, maintenance and repair and so on. This also provides us opportunity to grow our business."
The company is also starting to actively go after a number of new segments, such as food and beverage, following a series of global acquisitions that include Rollon in 2018, BEKA in 2019, Intelligent Machine Solutions in 2021 and Spinea earlier this year. "We're looking at how we take these technologies, products and processes to then use the power of supply chain out of India to bring it to our customers."
An example of how the company is expanding its remit is its involvement in a recent Metro rail project, which started operation earlier this year. "Once, we would have just provided them with a solution around the bearings but now with all our enhanced knowledge, we are doing the bearings, we are doing the axle boxes and we are providing them with a world-class lubrication system as well," Sanjay says proudly.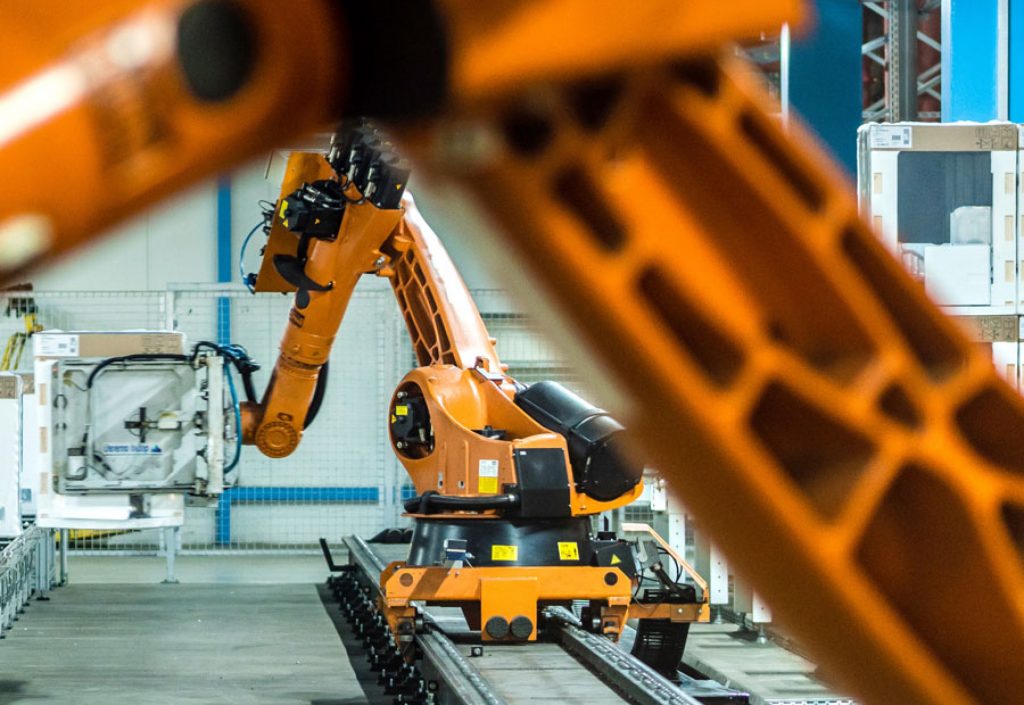 Automation Advance
Earlier this year, Timken completed its acquisition of Slovakia-based robotics and automations specialist Spinea, boosting its already considerable expertise in this area.
Automation was the company's second-largest market after renewable energy in 2021.
"Spinea's well-established position in highly demanding robotics applications will increase our presence in the growing automation space," Timken President and CEO Richard G Kyle said in a statement. "Spinea brings an exciting new product line with differentiated technology and state-of-the-art manufacturing to Timken.
"We plan to leverage our global capabilities to scale the business and introduce Spinea's next-generation solutions to customers around the world."
Spinea sales are expected to be around US$40 million for the full year 2022.
Higher Purpose
For Sanjay, it's not just about profits and production, it's about being a "better human being". "If you're not a better human being, you're not going to be a good leader," he explains. "So I keep on telling this to all my team members, that one of the best learning for a leader is always to be a better human being."
Making an effort to work well with team members, no matter their cultural background, is an important part of Sanjay's approach, which he has fine-tuned over many years of working overseas. "Over the years, working in different geographies, working with different people, I have always tried to be a people person," he shares. "I generally gel with everyone, whether it be Americans or Chinese or Europeans. I have been able to become culturally attuned to people quickly."
---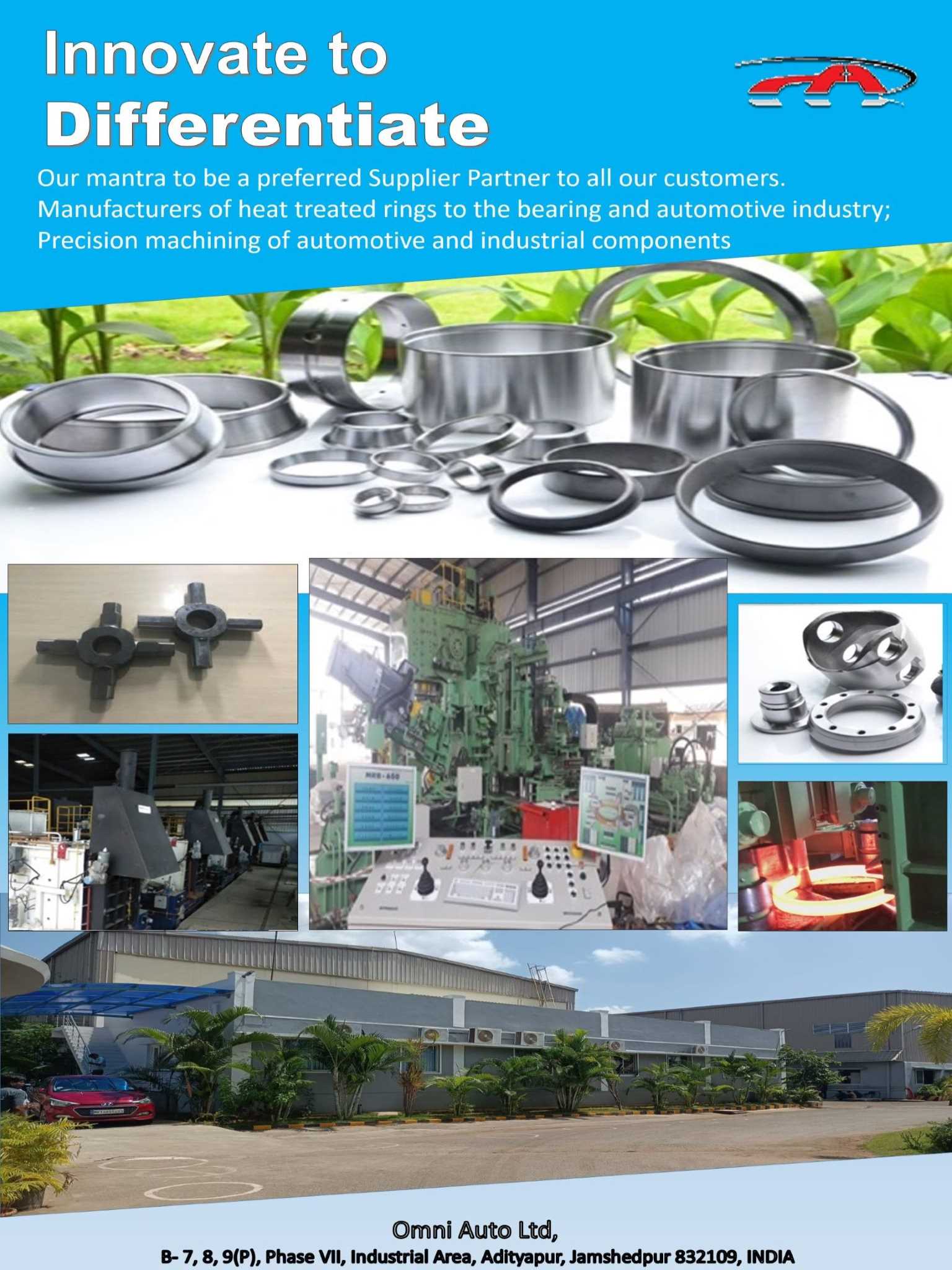 "Timken India inculcates a culture of collaboration, teamwork for continuous improvement and the occasional problem resolving. It is unwavering in its support to assist suppliers/partners implement industry best practices and weather the rough and tumble of business cycles." – Anil Roy, Managing Director, Omni Auto
---
Advertisement
Ethics and integrity are strong supporting pillars of Timken as a whole – a major point of difference, according to Sanjay. "We do what is right under all circumstances," he insists. "We have seen a lot of other people fall from grace by not following the ethics and integrity piece of it. So globally, Timken prioritises that, which is why for the last 10-to-12 years, Timken has been named among the most ethical companies by Ethisphere in the US."
Even Timken's top competitors respect the company for the way it does business and its ability to "consistently produce and deliver what we promise, day in and day out", he continues. "Our quality has been our cornerstone from the time Timken put its bearings on the first motor car. Today, the world's fastest trains to the rovers on Mars all have Timken bearings on them because of the quality."
"Everybody innovates, but I always take pride in the fact that we innovate with passion and then we keep on focusing on continuous improvement."
This reputation for excellence is a true testament to the people that work at Timken and the sense of teamwork that they have collectively established. "We collaborate to create value for our shareholders," Sanjay says.
The company's passion for what it does is another reason he says he could never leave. He believes it ripples throughout the company culture, providing a firm basis for teamwork and collaboration. To further build upon this, he urges all of his people to travel so that they develop an edge. "Our teams all travel globally," he says proudly.  "We don't limit travel. We want to make sure our people go and visit other plants and our salespeople work in other geographies, so they'll get global exposure."
This passion also influences the way the company innovates, something Sanjay believes helps Timken to stand apart from the competition. "Everybody innovates, but I always take pride in the fact that we innovate with passion and then we keep on focusing on continuous improvement," he expands.
---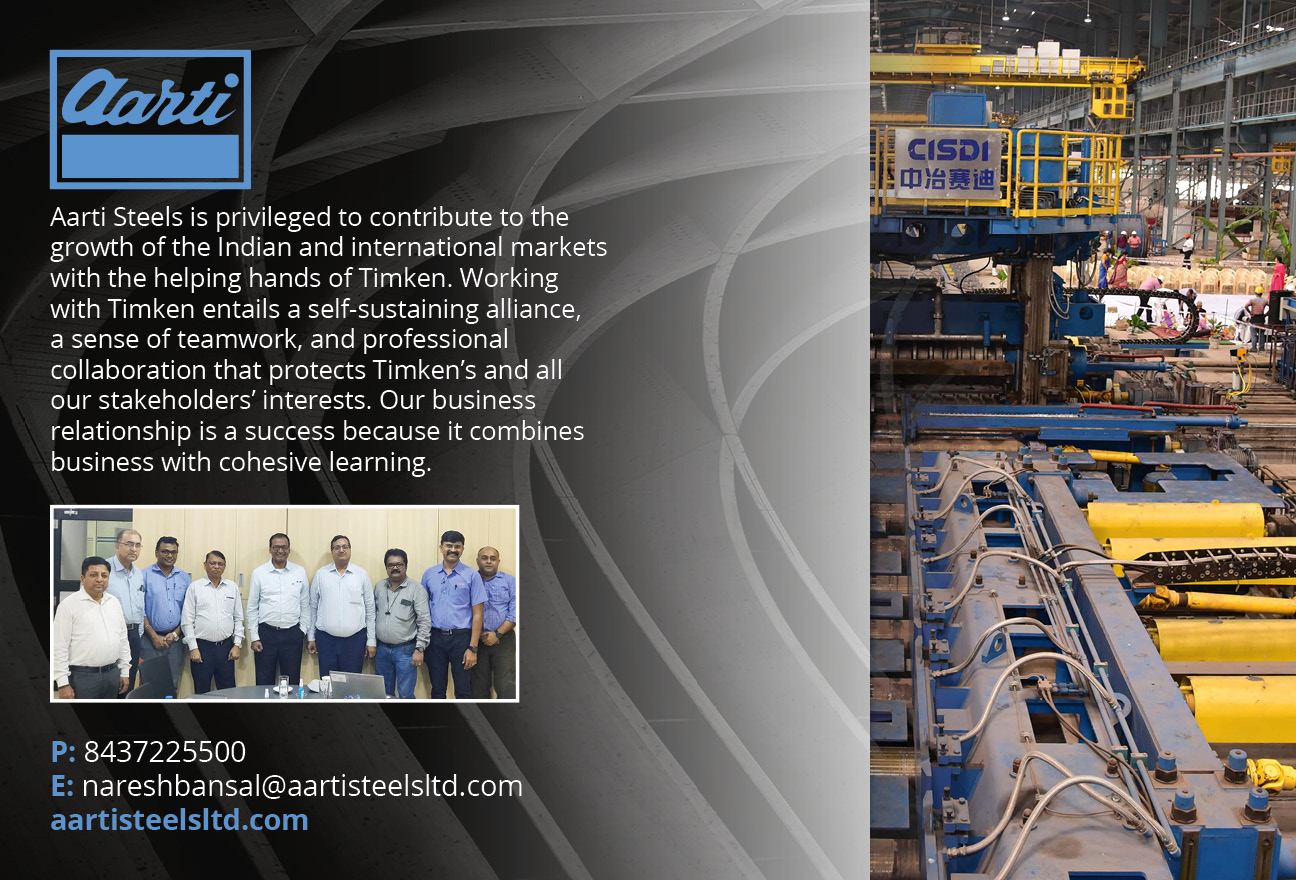 "Aarti Steels is honoured to develop the steel grades required by Timken in India as well as in other countries. Working with Timken involves a self-sustaining alliance, team spirit and professional coaction that looks out for the interests of all parties." – Rajeev Mittal, Managing Director, Aarti Steels
---
Advertisement
The company's success is also heavily dependent on the success of its partners. Sanjay takes great pride in the fact that many suppliers who started off by working with Timken have grown to become "global players". "We have put our blood, sweat and tears into our supplier base, which we call our partner base, to make sure that at the end of the day, we are only as good as they are," he says. "We cannot be better than them, we cannot be lower than them. We have to be as good as them and they have to be as good as us."
It's an assertion that stems from the "family values" that Timken lives by and that welcomed him into the fold all those years ago, according to Sanjay. "One of our key strengths is that we have a very solid supplier partner base in India and globally," he says. "They value our partnership. They value our technology. The result is this huge trust, which we have with each other. Mutual trust results in good business, good growth and good happiness."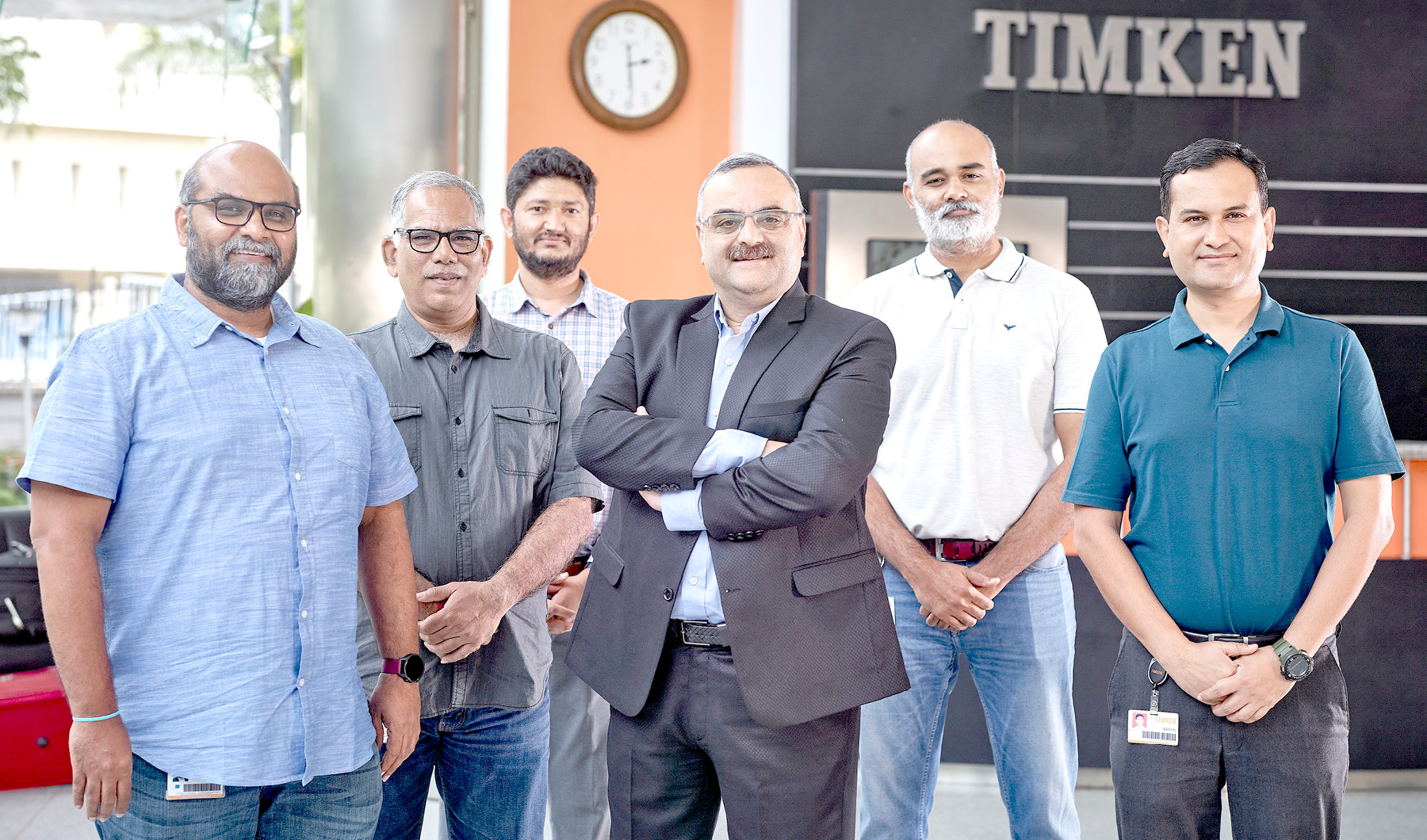 Bearings boom
Rising demand for energy efficient cars and a greater focus on safety are behind a surge in demand for bearings worldwide, according to a report by Astute Analytica. The global bearings market is forecast to reach US$120 billion by the year 2027, a rise from US$76 billion in 2020.
The projected growth comes despite a decline in growth during the COVID-19 pandemic as supply chains were disrupted and the automotive industry, one of the key consumers of bearings, was hard hit.
Going forward, the report highlighted the use of bearings in a wide variety of applications would help to bolster their importance.
The Asia–Pacific region holds 48 per cent of the world's bearings market, where a high proportion of manufacturing facilities are located – with Timken India highlighted as a key player.