Some readers may recall a television show called The Six Million Dollar Man, in which the badly injured hero was 'repaired' using electronic parts to provide extraordinary strength and skills. That 1970s series of American television fiction is now much closer to reality than we ever imagined possible back then. Surgeons can now replace damaged body parts with new artificial parts, programmable to assist patients in recovering and living a life as normal as possible.
A global leader in orthopaedic technology to improve movement and restore health, Zimmer Biomet is achieving just that. The company was established in 1927 by Justin Zimmer and salesman JJ Ettinger, using the Zimmer Manufacturing Company to manufacture aluminium splints. It developed more than 50 different aluminium splints and other orthopaedic equipment, and revolutionised orthopaedics. In 2014, Zimmer acquired Biomet for US$13.4 billion, and now boasts more than 20,000 employees, with operations in 25 countries and sales in over 100 countries.
Sang Yi has been the company's Group President, Asia–Pacific since 2015, responsible for the sales, marketing and distribution of products in the region. He joined Zimmer Biomet in 2013 as Senior Vice President, Asia–Pacific, after working as Vice President and General Manager of St Jude Medical for Asia–Pacific and Australia between 2005 and 2013. He was previously with Boston Scientific Corporation as Vice President for North Asia. 
"Whenever you join a company, you have to understand the type of organisation that you want to join," he tells The CEO Magazine. "I did a little research on Zimmer Biomet at that time, and I knew that with the mission of the company, I'd be part of an organisation that would continue to deliver on its legacy.
"We are really transforming from an implant company to a technology company. Over the past two years in particular, we have introduced ortho-robotics, which is really important in helping our surgeons improve patient outcomes."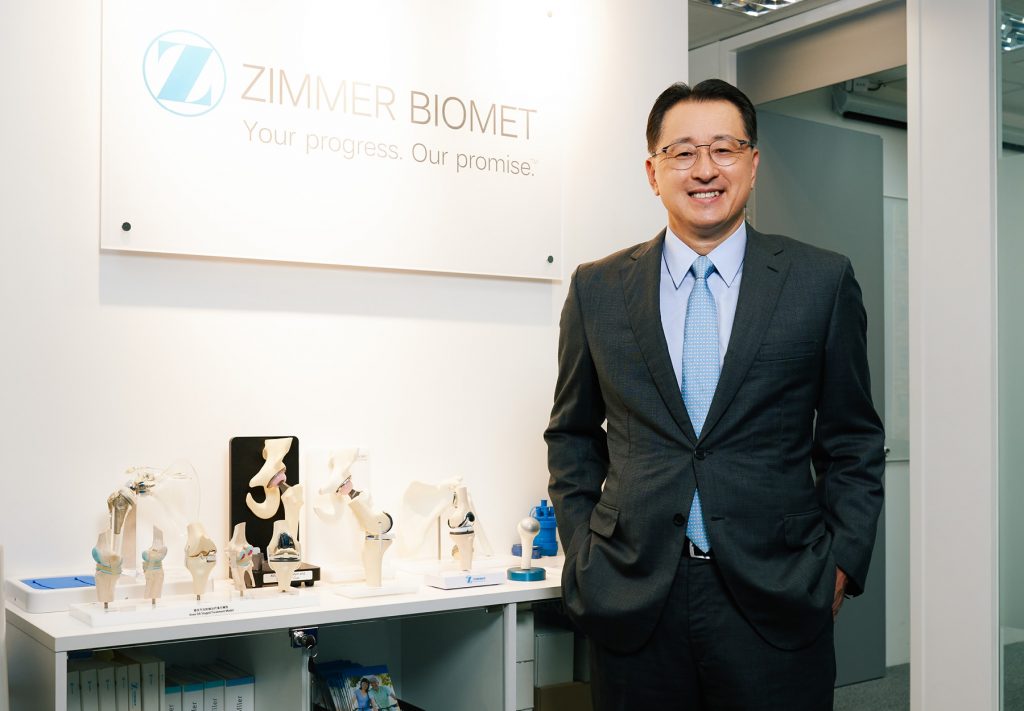 "We are really transforming from an implant company to a technology company."
Zimmer Biomet and Canary Medical, a medical data company, recently received authorisation from the US Food and Drug Administration (FDA) to market the tibial extension for Persona IQ, the world's first smart knee cleared by the FDA for knee replacement surgery. Persona IQ combines Zimmer Biomet's Persona knee implant with Canary Medical's canturio tibial extension sensor technology, which can measure motion ranges, step counts, walking speed and other gait metrics. Persona IQ works with Zimmer Biomet's remote care management platform, mymobility with Apple Watch, and other components in the ZBEdge Connected Intelligence Suite.
In other words, Zimmer Biomet is strategically moving towards a total solutions provider by investing and leveraging in the power of enabling technologies.
"We work with Apple using our mymobility device. It really helps surgeons and patients during the pre-operative, post-operative and rehabilitation stages. mymobility is really like an Apple Watch, helping surgeons communicate with patients," Sang Yi explains. "Robotics has changed the way our surgeons treat their patients, and the end point is this will continue to improve patient outcomes and deliver greater satisfaction for patients who have a new joint for their knee or hip.
"We are also introducing a smart implant because data analytics are really important for us to improve patient outcomes once they have new joints. We will continue to develop and introduce those new products to improve patient outcomes as we navigate the next three years."
According to company research, about a fifth of patients who receive joint replacements are not completely satisfied with the procedure. Sang Yi says this is why it's important to have the right data analytics to monitor their movement and condition so that Zimmer Biomet can provide the best solution to improve the patient's results. Its pioneering work in this field led to it being awarded the Orthopaedic Product Innovation of the Year at the 2021 Healthcare Asia Medtech Awards.
"About 20 per cent of patients who have gone through a knee replacement are not totally satisfied with their procedure, so robotics will help our surgeons to improve their outcomes. We provide precise ideas to our surgeon customers when looking at their patient's knee, so they can offer solutions to reduce pain after the procedure," Sang Yi shares.
"Our challenge was that as we introduce our robotic platform, called ROSA Knee, we have to train surgeons to make sure that they understand how to use the data to improve patient outcomes."
PANDEMIC PAIN
However, this program was interrupted by the onset of the COVID-19 pandemic, so the company was unable to do that in person. Instead, Zimmer Biomet developed a virtual technology system to train its surgeon customers before they use the ROSA Knee platform. 
"In the beginning, we struggled because we hadn't done that before – we always used in-person training. We became pretty innovative in finding ways to offer the same quality of training for our customers to use our new devices and the new robotic platform," Sang Yi explains. "We'll continue to figure out different ways to offer a better solution. But even when this pandemic is over, we'll continue to utilise the virtual platform to train our surgeon customers to deliver a better patient outcome.
"We've done a lot of procedures since our launch of ROSA Knee back in March 2019, and we're getting a lot of clinical data that has proved to be an important part of a solution for our surgeon customers at this point in time."
"It's important that we are a mission-centric organisation, which is to alleviate pain and then improve the quality of life for patients around the world."
The pandemic also threw logistical problems at Zimmer Biomet, making manufacturing and delivery much more difficult. With patients requiring surgery urgently, this created serious difficulties in some circumstances. The upshot of these delays was that the company streamlined internal business planning to minimise disruptions.
"We invested heavily to implement integrated business planning throughout the organisation over the past 18 months, in particular," Sang Yi says. "We create the right demand so that whenever our surgeon customers want to use our product to help their patients, our products and solutions are going to be there. As part of that, we automated different processes and procedures to ensure that surgeons and hospitals have the products whenever they need them to treat their patients.
"We'll continue to make a greater investment in this area so that we can deliver our products on time, every time. We don't want our surgeons to delay or miss their surgery because our products are not there." 
PARTNERSHIPS COUNT
Zimmer Biomet recently formed a partnership with specialist manufacturing company OSSIS, which provides custom-made acetabular implants for patients with bone loss and pelvic dissociations. These conditions necessitate challenging and time-consuming surgeries requiring customised solutions.
"Matching implants with patients typically takes about six to eight weeks but with OSSIS, that will reduce to two weeks," Sang Yi reveals. "These custom implants provide a robust and reliable solution for surgeries. That's really significant because those patients, typically cancer patients, will be bedridden while they're waiting for our implants to arrive. And OSSIS can reduce that time frame to two weeks or less, which will really improve the patients' outcomes and continue to deliver our mission during the pandemic."
Forming lasting partnerships with like-minded companies is a difficult yet necessary process for Zimmer Biomet to ensure that patients receive the best possible health outcomes in a timely and cost-effective way. In such a specialised field, finding appropriate partners is a complex process, Sang Yi says.
"As we select our business partners, we want to make sure they share the same vision as us because otherwise it would be difficult for those companies to work with us," he points out. "For example, OSSIS actually negotiated with different companies, but decided to work with us because they felt that we, as an organisation, really do focus a lot on patient safety – more so than some other companies.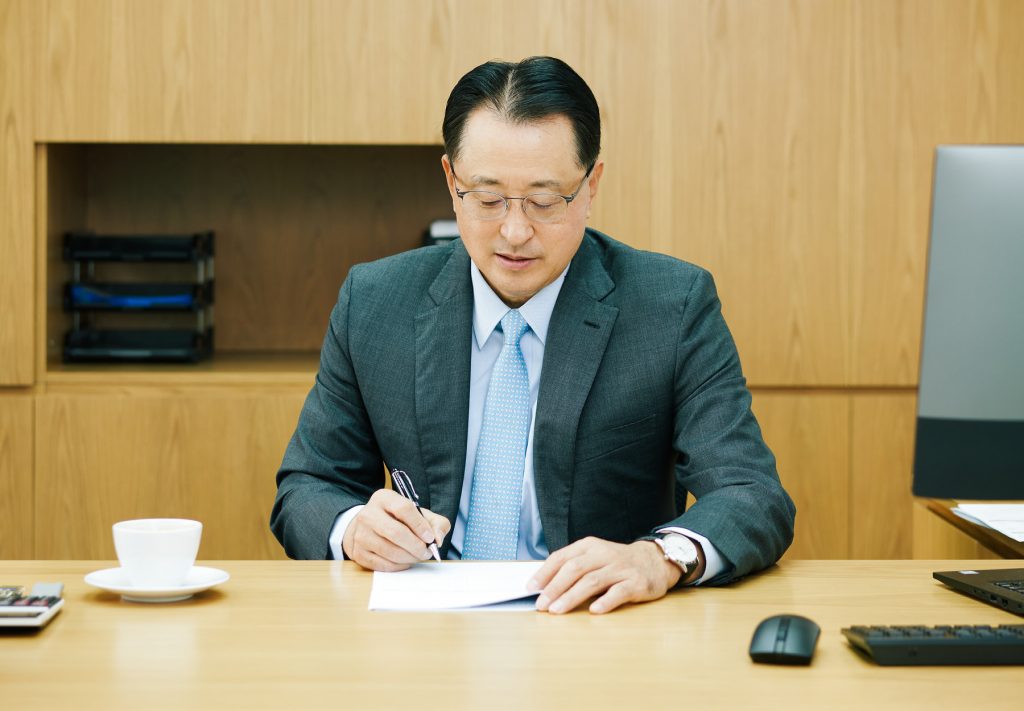 "It is one of our guiding principles – respect for the contribution of all team members."
"It's important that we are a mission-centric organisation, which is to alleviate pain and then improve the quality of life for patients around the world. So as we continue to work with third parties, or partner with other companies, it is really important for them to share our vision and mission. Once you have the same mission, it's a lot easier to focus on common goals and objectives. And that has proven to be very successful to date."
Zimmer Biomet has established a network of distributors for its products in the Asia–Pacific region, which by nature is a complex and varied group of markets with unique cultural, language and economic factors in play.
"We work with many distributors. In Australia and Japan, we sell directly to hospitals, but for many countries in Asia–Pacific, we rely on our distribution partners," Sang Yi explains. "One of the key factors for us when we select distributors is having the right compliance culture. That's the key to success for us.
"I go back to patient safety, quality and integrity – everything we do is to improve patient outcomes. And at the same time, when we select our distributors, we want to make sure they have the same values that we strive for at Zimmer Biomet because our distributors are like an extended family. We have more than 300 distributor partners that we work with right now.
"We continue to train and educate, not only our team members within the Zimmer Biomet organisation, but also our distributor partners so that we continue to maintain the highest integrity for everything we do in the region."
TEAM BUILDING
Remaining true to the company's mission of integrity relies implicitly on a full commitment from all of Zimmer Biomet's staff. There is simply no room for error in every facet of its activities, so every employee must be fully cognisant of the need for complete adherence to processes, guidelines and its vision statement, Sang Yi says. After all, in the end it is patients who could pay the price of inattention to detail.
"It is one of our guiding principles – respect for the contribution of all team members. The only way we can complete our mission is through the great team members we have. We don't really care what role they have in the organisation. It doesn't matter. What matters is that if they have a spot in this organisation, they are important to Zimmer Biomet. And we need each and every one of them, no matter how far away they feel they are from impacting patients," he stresses.
"It's perfectly OK to walk away from any situation that compromises a patient's safety, or our product quality and integrity."
"It's very important for us to have the right compliance culture, and we continue to emphasise that, as a medical device company, not just in Asia–Pacific but around the world too, we have to do the right thing at all times and really strive to become a strong compliance cultural organisation in this industry. We continually emphasise that to our team members."
That rigid compliance culture extends to Zimmer Biomet's surgeon customers. The company's push to digital platforms underlines its drive to become more innovative, to introduce new technologies to help surgeons improve patient results. Key to success in that endeavour is providing the right training to both employees and customers. Poor training will inevitably lead to poor – and sometimes dangerous – outcomes for patients.
"That really is key to our success because if we don't do that well, and if we don't improve the patient outcome at the end, we're not delivering on our mission on a daily basis. Everything we do is based on our mission," Sang Yi insists.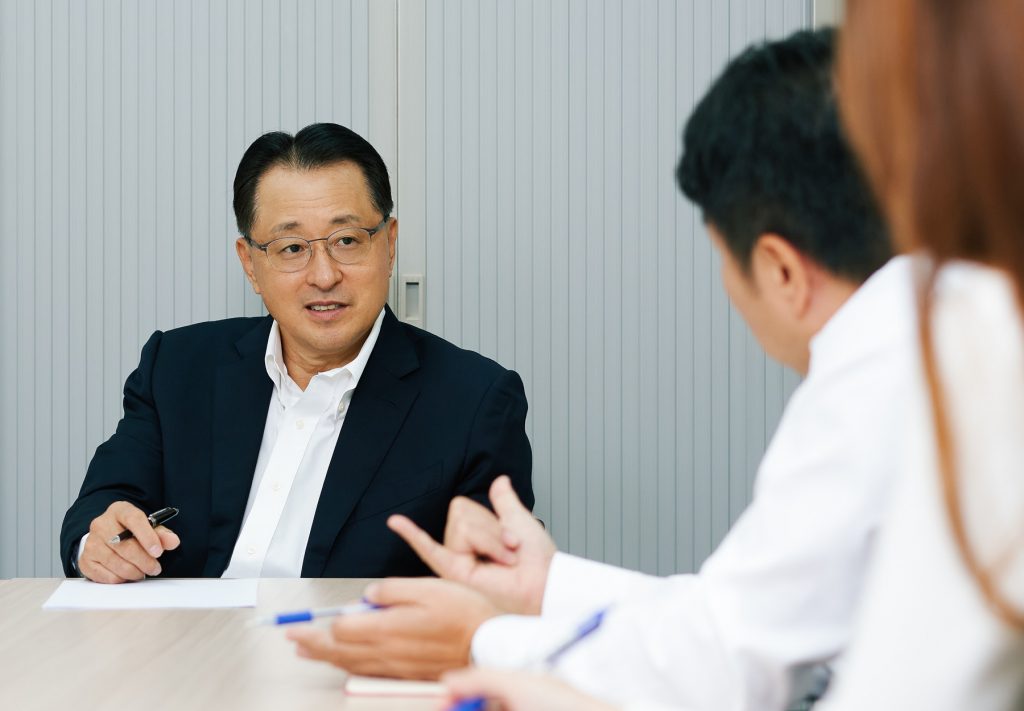 MISSION POSSIBLE
It's indicative of the company's reach and importance in the orthopaedic sector of the health industry that during The CEO Magazine's interview with Sang Yi, the company's products helped a patient every eight seconds, or more than 200 patients around the world. It's an achievement worth contemplating.
And as new developments are brought to market by the company, that figure will climb in number and stature. That reflects Sang Yi's measure of success in Asia–Pacific, rather than revenue. He doesn't take a profit measurement of patient outcomes; rather, its is a health outcome that counts.
"It's perfectly OK to walk away from any situation that compromises a patient's safety, or our product quality and integrity. Those are the things that I emphasise as the genuine importance of the Zimmer Biomet organisation," he concludes.
Technology Marvels
In March 2021, Zimmer Biomet introduced its ZBEdge Connected Intelligence Suite of digital and robotic technologies, to provide clinical data seamlessly throughout the patient's journey for improved outcomes. ZBEdge technologies include the ROSA Robotics Platform, anatomical visualisation and guidance solutions such as Signature ONE Surgical Planning, the iAssist Knee Alignment System, Optical Navigation tools, mymobility with Apple Watch, and data services and analytics from the OrthoIntel Orthopedic Intelligence Platform and the Omni Surgical Suite integrated operating room.