Back in March 2022, Bharat Coking Coal (BCCL) was in the news, having posted a record 46 per cent increase in production over in the last quarter over the same period as the previous fiscal year. This is especially remarkable considering BCCL was languishing in its production just a couple of years prior to this.
"In the last fiscal, I focused on enhanced production and offtake," Samiran Dutta, Chairman and Managing Director of BCCL says. "Now, we have achieved our targeted production and offtake with a growth of more than 25 per cent."
The increase in production of coking coal is important for India, Samiran explains. "This is because steel production and the non-power productions heavily depend on it. When you burn coking coal, it turns into coke, which is a carbonaceous aggregate. That coke is then put into a blast furnace to melt the iron, thereby producing steel."
The previous shortage of coking coal meant a heavy dependence on imports causing the country to have to spend large sums importing steel-grade coal into India.  "Now, the more we produce, the more high-quality coke goes into the steel industry," he says. "Within the last three years, we have almost doubled our year-on-year supply of coking coal to steel."
Mining Through Mindsets
While coking coal is BCCL's primary product, Samiran has also initiated the setting up of several washeries to increase the availability of washed coal. "After we produce coking coal, if we wash it, the properties get enhanced, and it gets the equivalent properties of imported coal," he explains. "So, our blending percentage of domestic coal gets halved; thereby, the imports get reduced."
With the international prices of coking coal skyrocketing, Samiran has a key focus on improving productivity to increase output capabilities, with plans for more widespread mechanisation. "This was a highly man-powered company," he says. "We are now moving towards 100 per cent mechanisation and mass production technology."
With a staff strength of 38,000, Samiran believes that mechanisation can help with the organisation of superannuation for employees and boost the existing cost structure.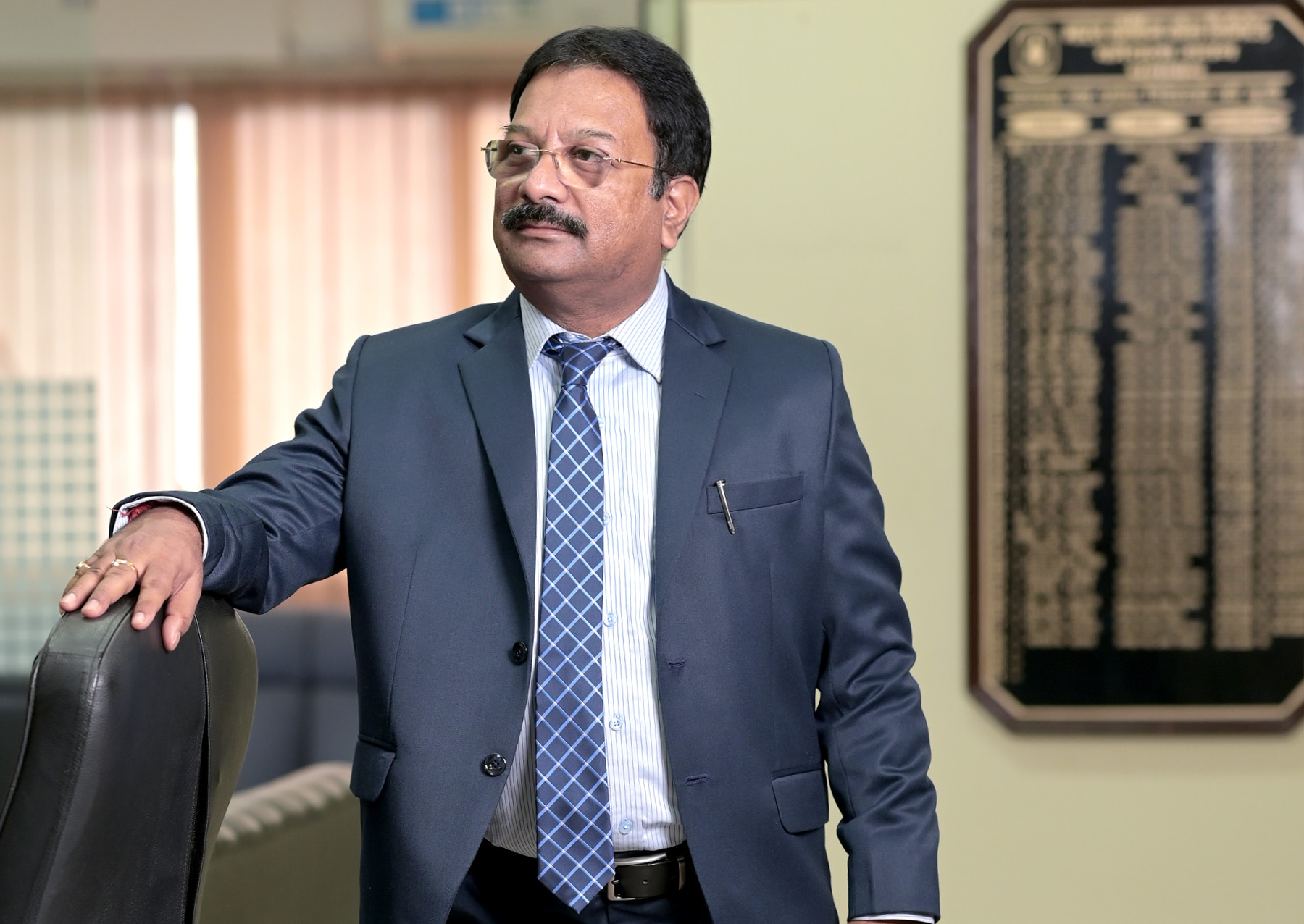 "Our mine work is not just to raise coal, it is equally about good rehabilitation."
He has also emphasised underground mines as an alternative option to the open-cast mines that are currently preferred. "We have been tilted towards open-cast mines for quick results," he explains."But good quality coal can be found in underground pits as well."
BCCL is currently looking at tapping up to six million tonnes of coal from underground mines. He has also launched the initiative of upgrading sidings for the mines. By installing state-of-art sidings, he wishes to not just improve productivity, but also make the entire system environmentally friendly.
A complete change in approach is the need of the hour according to Samiran. "We want to change the entire perspective," he explains.
"Recently, we have floated a new approach called the highwall technology. Highwall technology in mining, though not new, is very rarely used."
---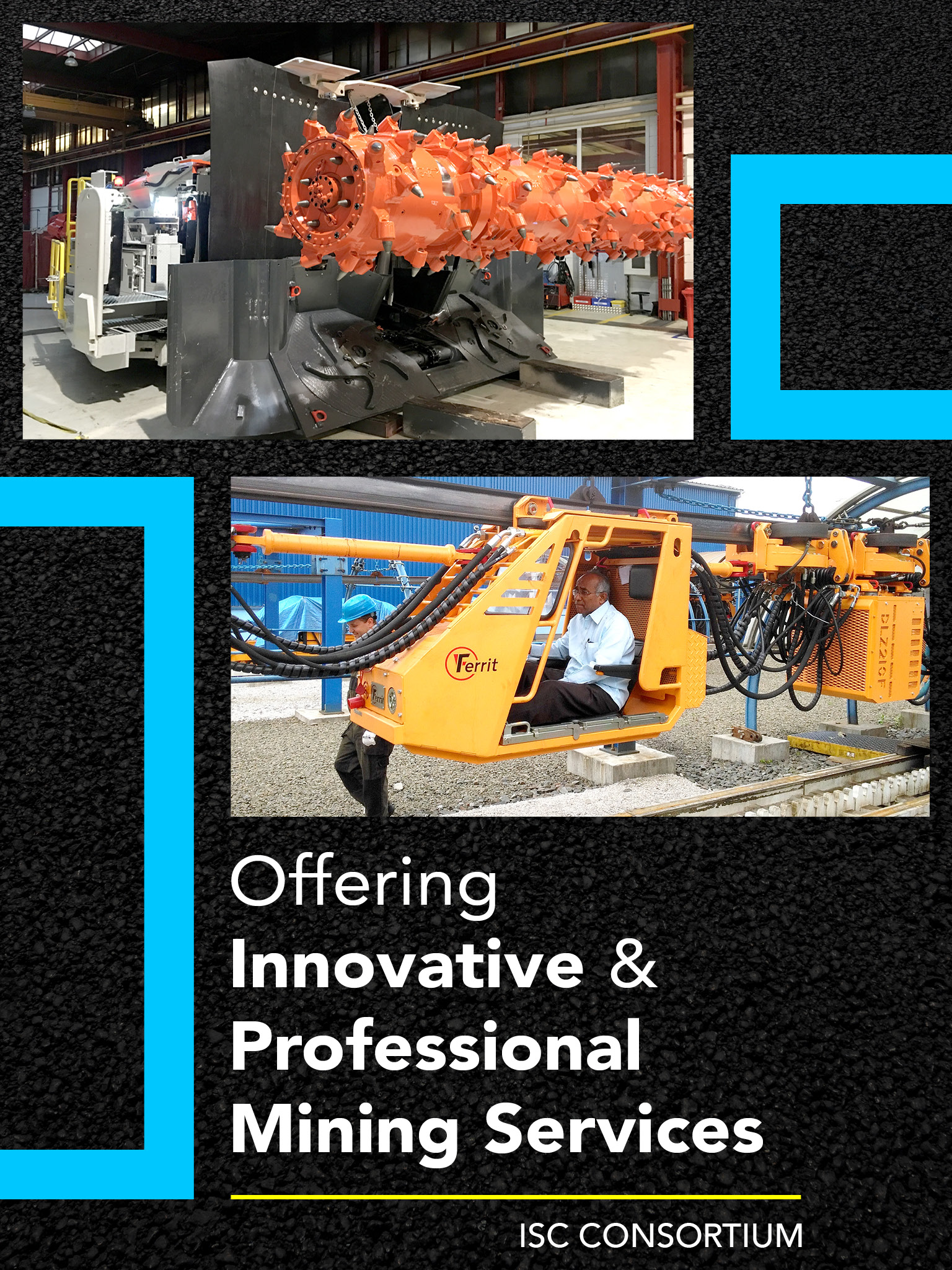 ---
Advertisement
BCCL is planning to implement it in Dhanbad, a densely populated city. "I am bringing this technology to Dhanbad because it does not disturb the surface. It is only a machine, which goes into the gallery; then it treks through the overburdens and brings coal through a 1.8 metre-by-1.3-metre gallery or hole," he clarifies.
And that's not all. BCCL has also created eco-parks in Dhanbad to rehabilitate old mining sites.  "We have turned many hillocks of overburden into eco parks. We are trying to promote ecotourism here," he shares.
Overburden is the top layer of the surface that needs to be removed to get to the mining produce, which then form hillocks. "We will arrange for tourists to have a mine visit. We have one of the deepest coal mines in Asia and are preparing these parks to be eco-friendly, with plenty of flora and fauna," he says.
Hitting Rock Bottom and Bouncing Up Again
Samiran acknowledges that the past few years, especially throughout the COVID-19 pandemic, have not been kind to BCCL financially.
"Financially, we were in shackles," he says. "Particularly, during the COVID-19 we hit rock bottom." The company had to borrow money extensively to operate.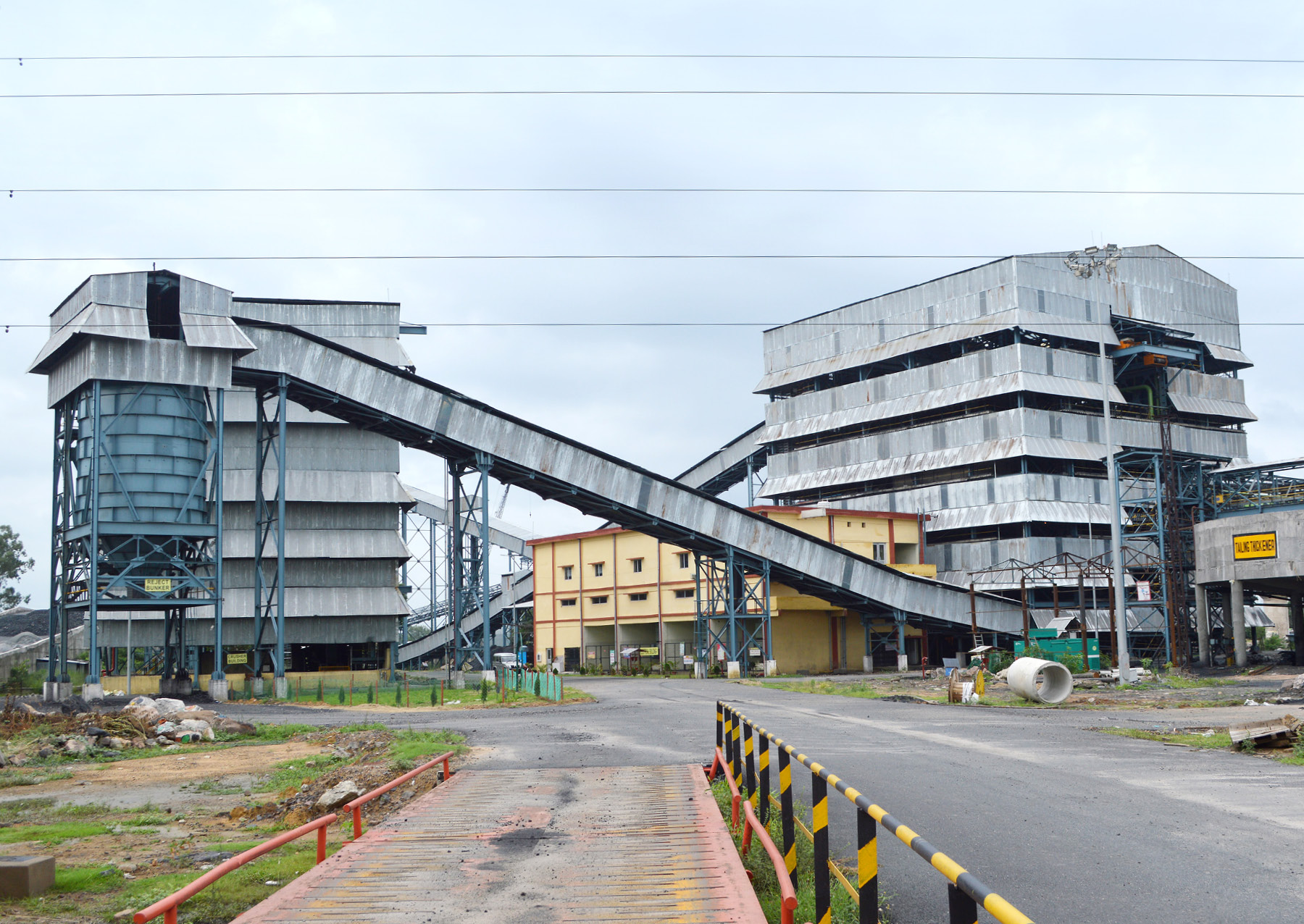 "The financials need to be clear in the mind of any CEO. If it is not kept in mind, you will lose sight and your business will get into a very vicious circle."
However, that has now been remedied in the past year, says Samiran. "Today, not only have we repaid the loan, we are also in profit." In a company where just the salary and wages work out to be US$63 million each month, the cash flow needs to be at least twice this figure, he explains. And to achieve that cash flow, BCCL would need an offtake of 32 million tonnes.
"The financials need to be clear in the mind of any CEO. If it is not kept in mind, you will lose sight and your business will get into a very vicious circle," he says.
Living Amidst Flames
"I cannot imagine any other company that works in such a grievous situation, in such a dangerous situation. You would have to see it to believe it," Samiran says. "We have fires in the old blocks that have been running for some hundred years. We open that fire, raise fiery coal, put it on dumpers, sprinkle water and then sell it after crushing it to proper size."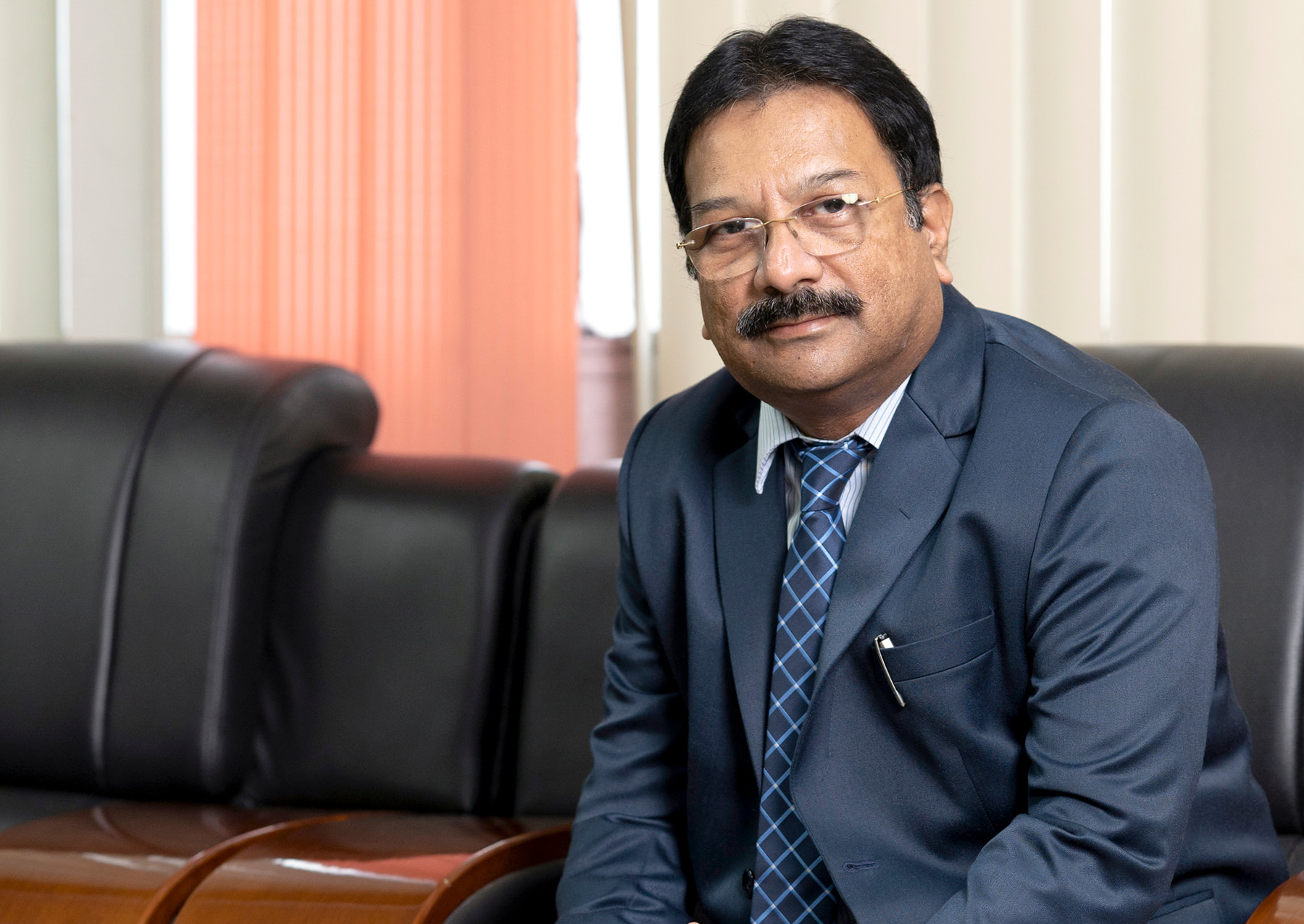 "Your honesty in business should be seen and acknowledged by all. Once they acknowledge that, you will flourish."
Jharia, in Dhanbad, is not only the largest coal field in India with the best supply of coking coal, but also a place where coal fires have been blazing for centuries. "If you go through the roads, you will see smoke billowing out," he shares.  Despite this, Dhanbad is a densely populated city; people live there knowing that their lives are at risk.
"Our mine work is not just to raise coal, it is equally about good rehabilitation," he says. BCCL has built 20,000 houses in a joint project with the state government for resettlement of people living in endangered zones. This project includes employees of BCCL, as well as the public.
Responsible Approach
Perhaps due of his background in finance, Samiran believes balance is everything. A vital balance between the contractors, employees and customers is essential for the business to flourish.
BCCL follows the Mine Developer and Operator Model for raising coal, meaning a contractor handles several operational tasks of the mining process. "All these people are my stakeholders," he says. "Unless they are successful, I will also not become successful. They are given an equal footing with my employees and given training and compensation."
---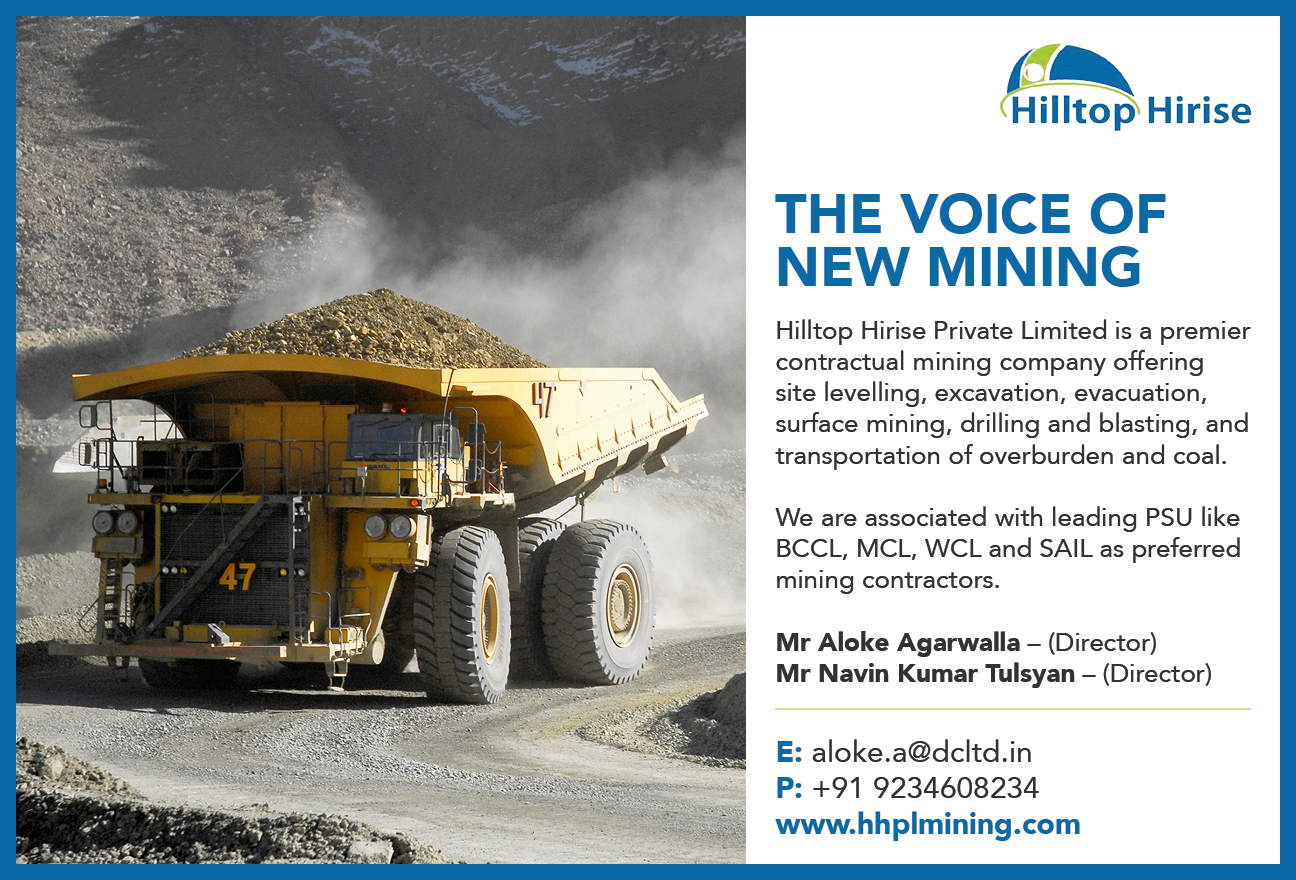 "As BCCL, the leading producer of coking coal in India, undergoes a changeover with its five-year vision for production of prime coking coal to reduce coal import, Hilltop Hirise remains one of its leading partners in this journey." – Aloke Agarwalla, Director, Hilltop Hirise
---
Advertisement
Samiran also believes in nurturing his customers. That is why he says BCCL supplies coal to the Steel Authority of India at a reduced cost, even though the coal may fetch a much higher value if auctioned. "This is responsible business, because otherwise, the steel prices will skyrocket again," he says.
As the Chairman and Managing Director, Samiran has a parting message for other business leaders. "Your honesty in business should be seen and acknowledged by all. Once they acknowledge that, you will flourish."