Ruhrpumpen Group's history spans all the way back to 1950 in Annen, one of the eight boroughs of Witten, Germany. Its operations took place in an empty former steel factory. It wasn't until after World War II that the company became busy with the maintenance of existing installed pumps from all makes and models, as well as the manufacturing of new spare parts.
At this time, technology was accelerating change in the industry, and with new developments came the need for new pumping equipment, primarily centrifugal and piston pumps for the ship industry. Soon after, centrifugal pumps for pipelines and refineries became high in demand. This shaped Ruhrpumpen's extensive pump portfolio and sparked a series of changes for the newly developed company.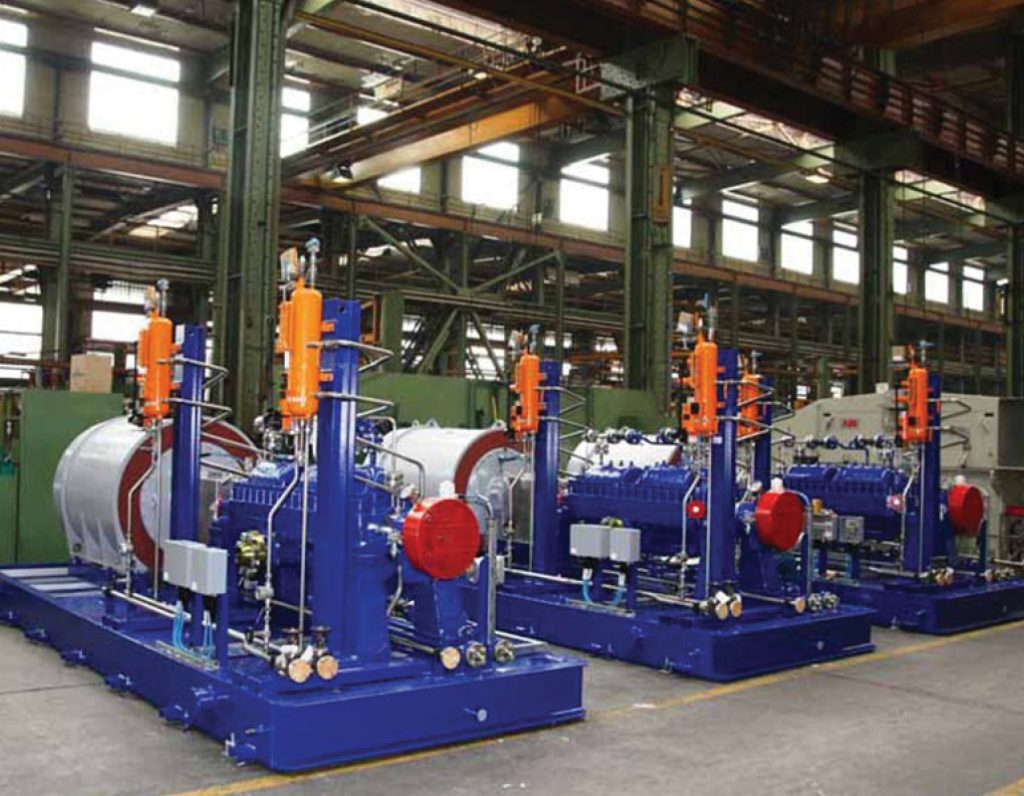 In 1955, Ruhrpumpen was acquired by Rurhstahlwerke, but it continued to operate under the same brand. Two years later, the company started the production of process pumps. And in 1963, it was bought out again, this time by Rheinstahl Hüttenwerke. A little more than a decade later, a massive merger between Rheinstahl and Thyssen took place. Ruhrpumpen stayed part of Thyssen's engineering business for 22 years before Thyssen's managing board decided to withdraw from the pump business – a move that appeared to be the end of an era for Ruhrpumpen.
Ruhrpumpen gets its name from the Ruhr River and the German word for pump.
Fortunately, Cesar A Elizondo Villarreal, Founder of the Mexican family company Corporación EG, together with his Canadian financial partners, acquired Ruhrpumpen. With this, he became the first Mexican entrepreneur ever to invest in a German industrial undertaking. And Ruhrpumpen, under his visionary leadership, has grown to become a global, family-owned company dedicated to the design, manufacturing, sales and service of pumping technology.
Like most of the company's life, getting to this point has been quite the journey. It's taken a series of capital investments, acquisitions, new product developments and a strong focus on customer needs to take it to this market-leading position. But now that it's set the foundation, Ruhrpumpen is well on its way to becoming a top-three player on the global stage.
Already, the company boasts roughly 2,600 employees, spanning the world in countries including the US, Mexico, Colombia, Brazil, Argentina, Germany, Egypt, Russia, China, India and the UK. And just last year, its sales exceeded US$350 million. However, to remain relevant and continue climbing higher, it is set to enter three new markets in two years' time.
By breaking into the water desalinization, power and industrial pump markets, Ruhrpumpen, which currently supports core markets such as petrochemicals, oil and gas, heavy industry applications and mining, will further strengthen its portfolio, setting it up for ongoing future success.
The vertically integrated company has its own foundry, machine shop, pump manufacturing plants and service centers. With these facilities strategically located in many parts of the world, Ruhrpumpen is truly a global pump company with the strength and aptitude to deliver localized solutions to each and every client it serves.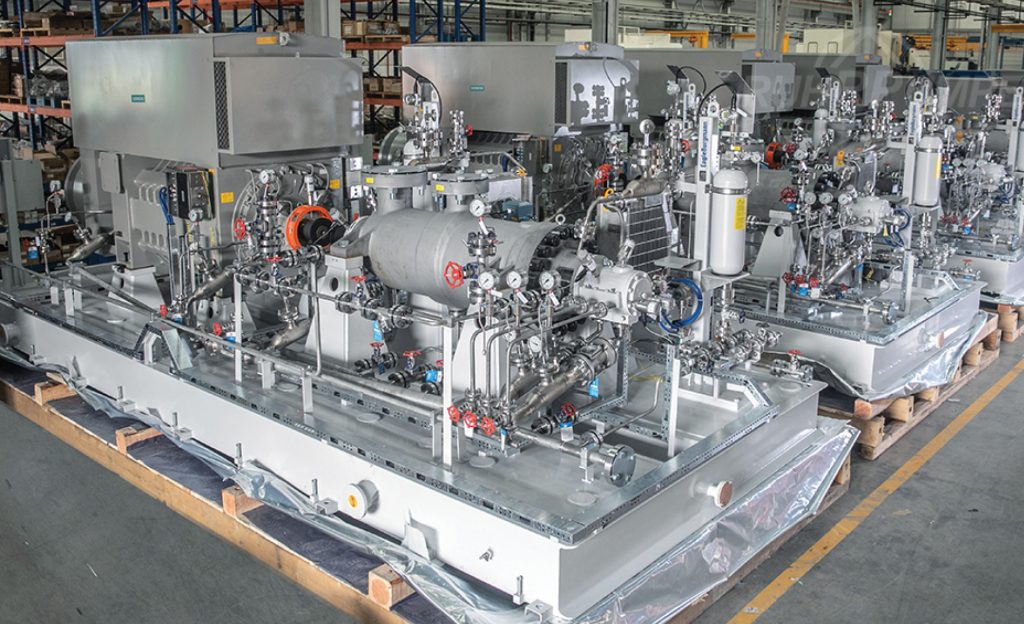 And being smaller also means that Ruhrpumpen can offer its customers something the 'big guys' can't – more flexibility and efficient and timely project execution. Today, that's more important than ever because everything is moving at a faster pace, especially with COVID-19 acting as a major global accelerator across all industries. So when it comes to customers making million-dollar investments in pumping technology, the company believes they should be given the utmost care and consideration as part of the package.
As Ruhrpumpen looks to the future, growth is on the horizon. It wants to penetrate more countries and is well-suited for such growth. However, getting there will depend a lot upon people. Not just the company's passionate team but also its strategic partnerships. It's these partners that Ruhrpumpen depends on for everything from quality products to legal counseling because while it does pumps better than anyone, it's not naive enough to believe it can do everything.
The Big Opportunity
In 2000, Ruhrpumpen acquired the Flowserve (Byron Jackson) Tulsa Factory that included eight product lines for the oil and gas and power market, giving the family-owned company the opportunity to fully participate in the US market – the biggest pump market in the world.