Robert 'Bob' G Phillips has been a pioneer and a stalwart of the US pipeline business since the late 70s. He is currently serving on the board of directors of the Energy Infrastructure Council and was recently appointed to the National Petroleum Council which advises the United States Department of Energy on oil and gas-related matters. You may also have seen him on CNBC and FOX Business News as a frequent contributor. 
Just 12 years ago, Bob founded Crestwood Equity Partners in Houston, Texas, and has built a company almost 1,000 employees strong. "At the beginning of the shale revolution in 2007, the upstream industry – producers and drilling companies – saw an improvement in technology, which led to an infrastructure investment opportunity to build new pipelines, plants, storage facilities and terminals that would support growing demand for these hydrocarbons," he tells The CEO Magazine.
Crestwood's critical role, as a midstream service provider, is to connect new production at the wellhead and take the oil, gas and natural gas liquids to market for consumption. Bob credits his company's rapid growth to its 100 per cent commitment to customer service. "It's one of the few differentiators in the US midstream energy business," he says. "Our ability to attract customers to our pipelines, processing plants and storage facilities is based upon customer service. While operational flow assurance and market connectivity are important, being willing to make available extra capacity for new supplies to go to market, as opposed to shutting-in production, ensures our customers' short-term success and our long-term sustainability as a company."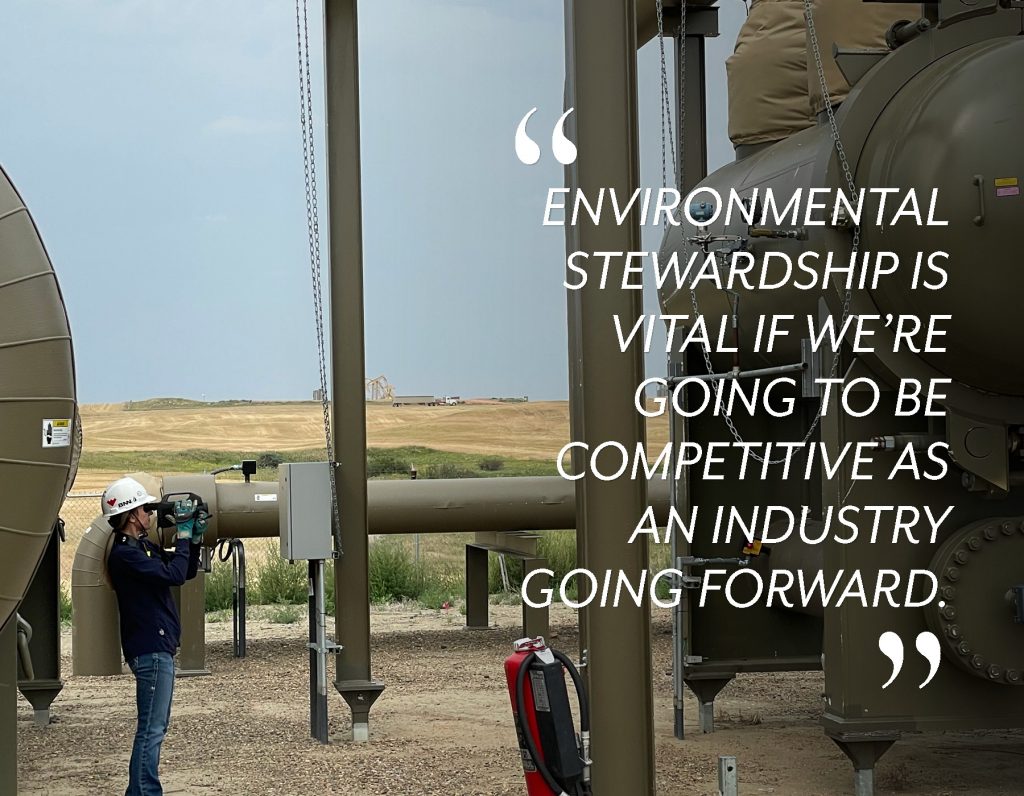 The build-out of midstream infrastructure for new oil and gas supplies across the US is beginning to slow down. So Crestwood and other midstream firms are settling into a consolidation phase. "Our strategy for long-term growth, as opposed to the organic expansion projects of the past 10 years, will likely be consolidation of the industry over the next three to five years. As a publicly traded master limited partnership with low debt and solid quarterly distributions to our investors, we have a strong equity currency, and have been very successful in acquiring and integrating assets into our partnership," he shares.
While there have been challenges throughout the pandemic, Bob says there were some advantages in strengthening the business and reducing costs and capital investments. "COVID-19 was an opportunity to slow down capital spending, focus more on profitability and return higher margins for our investors," he reveals.
Another massive change in motion is the industry-wide shift towards sustainability, which Bob embraces. He is viewed as a leader in sustainability for both Crestwood and the midstream industry at large, and has a leadership role co-chairing the Energy Infrastructure Council's environmental, social and governance working group with Alan Armstrong, CEO of Williams. Together, they've galvanized the industry into looking at its sustainability reporting. 
"We try to get all of our industry partners to put forward publicly their sustainability information in a common format so that people can judge our industry for who we are, not what they hear on TV," Bob explains. "Environmental stewardship is vital if we're going to be competitive as an industry going forward. We have to have clean, cost-efficient energy, and continue to play an important role in the development of countries around the world and the societies that we live in."
Having industry-leading ESG programs has seen Crestwood receive awards from Corporate Knights, Hart Energy and Institutional Investor. Crestwood also received an award from the Wildlife Habitat Council for its grassland reclamation program on the Fort Berthold Indian Reservation in North Dakota. "As an industry and as a company, we have to learn to live within the energy transition that the world is going through, continue to provide a great service at a low cost with reliability, and be the best steward of the environment," Bob says.
Another altruistic focus for the company is community relations. "We've made significant community investments in areas of the US where we have employees and operations," he says. "Whether it's in western North Dakota or eastern Wyoming, rural areas that have traditionally been starved for funding for community programs to build schools or hospitals, or here in Texas, where we can make a difference even in large cities such as Houston and Kansas City by going into the inner city and adopting schools. 
"We're not just about profitability and return on investment to our investors. We're all about investing in our employees and communities through scholarship programs and giving back to the communities we operate in."
Bob built his company culture on the notion of giving back. "I love the passion that our employees have for not only being a great company but doing the right thing," he says. "We understand the importance of taking care of the environment, mitigating climate-related risk, being a good steward and a good citizen. We understand that better than you might expect.
"So my legacy is to one day turn this business over to a set of young men and women who enjoy being here, and can pass that on to others in the future. There's something special about working in a small company like this, particularly when it's successful. It gives you a sense of pride and responsibility that you just can't get working for a big company."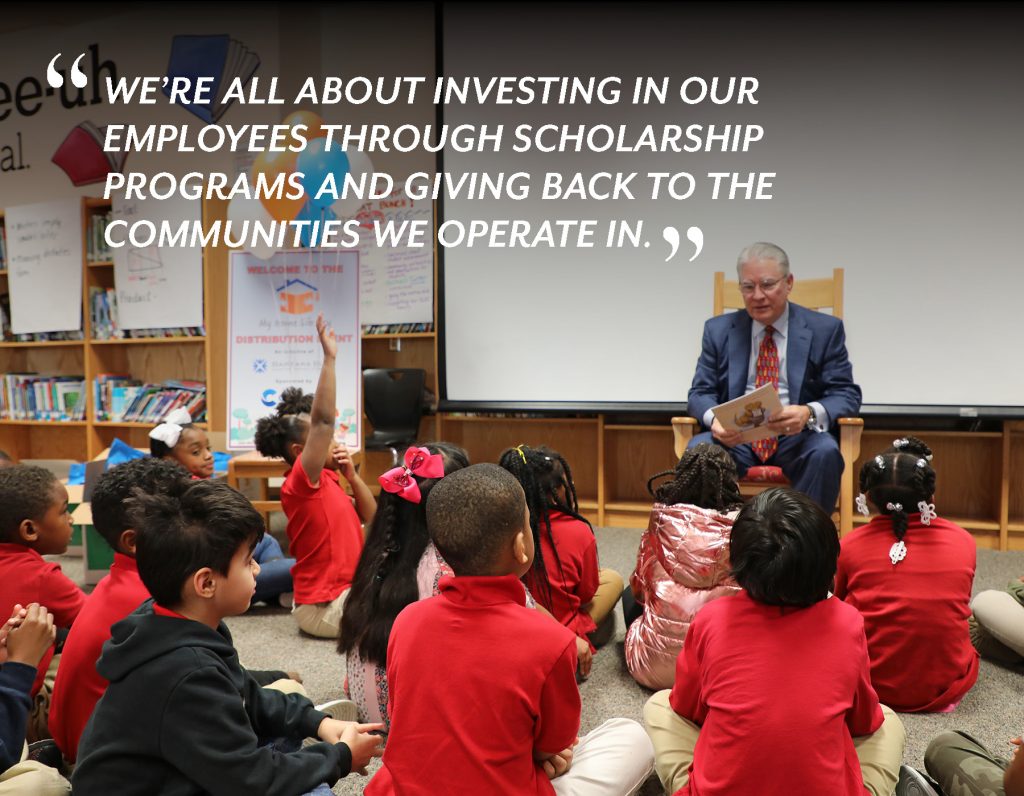 This sense of responsibility also extends to loyal, long-term relationships with supply partners and building out diversity in the supply chain. "We have very loyal suppliers, vendors and business partners that provide everything from steel and pipeline to electronics," he says.
Crestwood has spent a lot of time and effort introducing the company to diversity-based supply chain vendors and searching the industry to give new suppliers a better opportunity. "We work with companies like AR Foreman, an African-American construction company in West Texas, and with Indigenous suppliers on the Fort Berthold Indian Reservation in North Dakota. These are great business partners and we are building long-term relationships. Our goal is to help them build their own companies and pass it on in the future," he points out. 
Bob giving new business partners a chance makes a big difference to both his employees and customer base. "When we do business with the majors – Exxon, Shell, Chevron, BP – they want diversity in the supply chain, and suppliers that not only can perform safely but also continue to have the same commitment to ESG down the supply chain that we do here at Crestwood."
Ultimately, Bob's mission is to be a positive influence in the market, in the communities his company operates in, for his employees, and for the industry's customers. "As long as we continue to make a difference in our employees' lives, and in the areas we operate in, and return a good profit for our investors, I think that's a great formula for success," he says. "I couldn't be prouder of what I'm passing on as a legacy to the young people I work with."