After seeing the destruction caused during the 2019–20 fire season in Australia, Rob Rogers committed to preventing such devastation again.
Formally appointed to the role of Commissioner of the New South Wales Rural Fire Service (NSW RFS) in July 2020, he began that mission in earnest. He knew time was of the essence.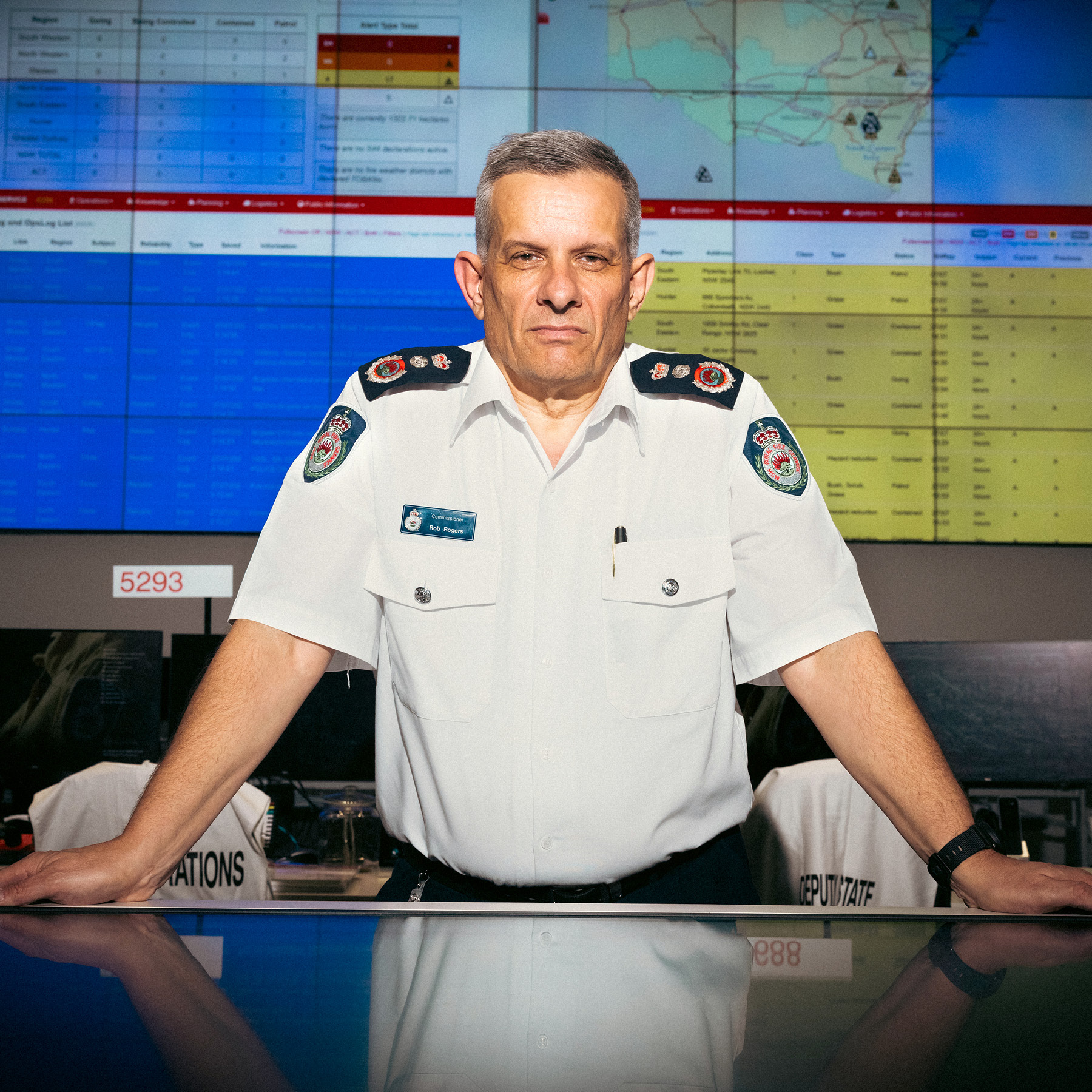 "We lost firefighters and it was quite a devastating time for us."
"The fire seasons have changed and are significantly longer, it's now a hundred days longer in some parts of the state than it was 60 years ago," he says. "It's not within our capability to change that. What we can change is how we respond to them and our priorities."
Rogers says a combination of better technology and safety equipment, quicker response times and early implementation of preventative measures can mitigate these increasingly devastating fire seasons.
"If we can get the fires early and stop them, then obviously we're going to prevent a lot of the devastation that occurs."
Facing Forward
Rogers' deep understanding of how to make a difference comes from almost a lifetime in the business, having joined as a volunteer firefighter when he was 15. "I took a full-time job with the RFS in 1995 and have held a variety of roles since then," he says.
"I've been around long enough to understand the things we do well but also some of the things we could do better."
The 2019–20 fire season hit the organization hard.
"We lost firefighters and it was quite a devastating time for us. I was in a good position to help bring the organization from that to being more forward-facing and being ready, which has been my mantra for the organization: getting ourselves ready to fight that fire season again."
---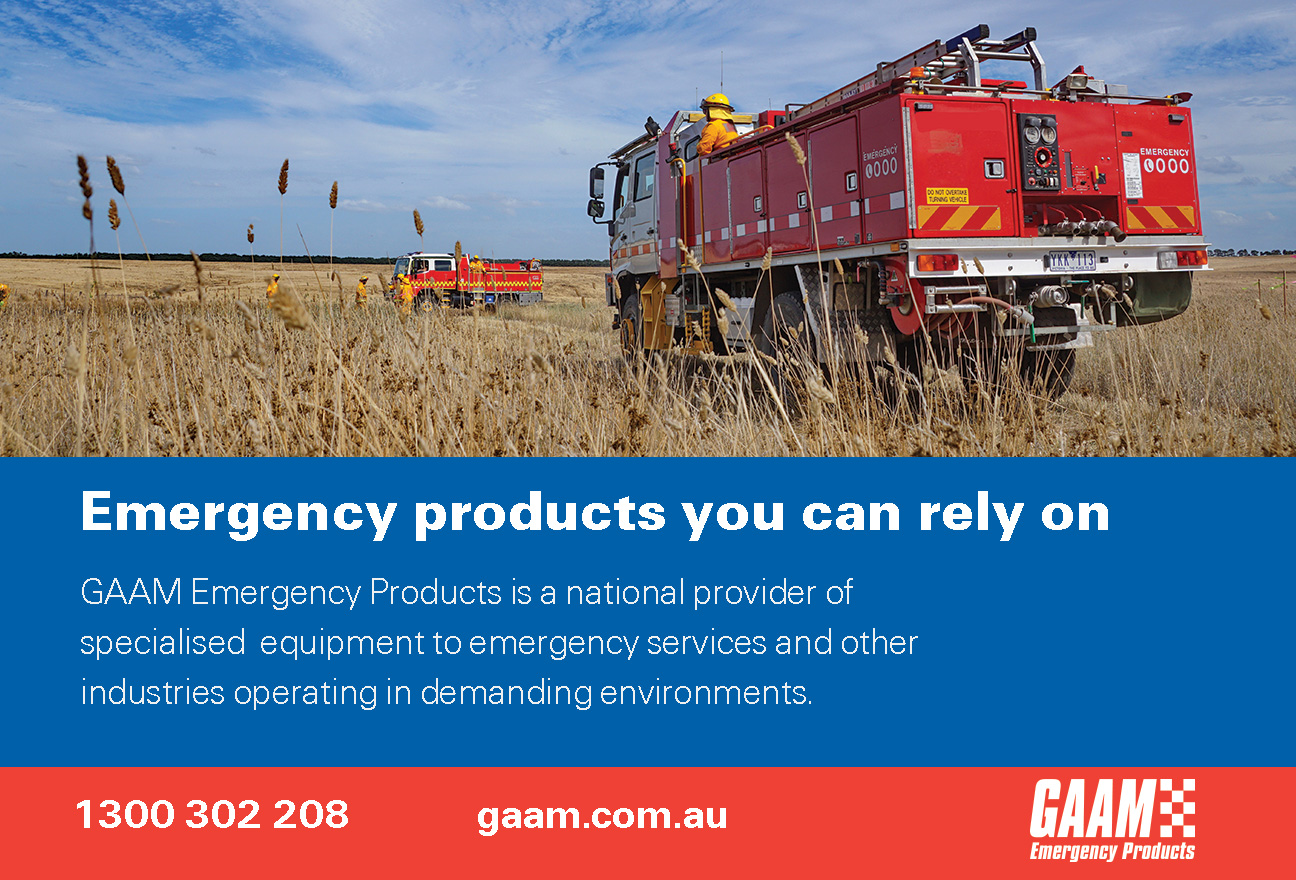 "The New South Wales Rural Fire Service has relied on GAAM Emergency Products for over 50 years and is one of GAAM's most valued clients. The collaboration continues to put the fire service at the forefront of innovation in Australia." – Ian Price, Business Manager, GAAM Emergency Products
---
Advertisement
One of the main strategies Rogers is using is cutting-edge technology.
"We've invested heavily, with the support of government, in an AI system called Athena," he explains. "It takes a fire and can instantly look at what that fire could do within the next two hours and how many properties might be affected. It will also rank all those incidents in order of priority."
A six-month trial period is about to give way to a full-blown field test next fire season.
"If it goes through that OK – and I'm confident it will – then we will roll it out operationally."
Continual Innovation
While some people say the peak of this technology has been reached, Rogers doesn't believe we've actually scratched the surface of it.
"We're also looking at things like a tethered drone on a fire truck, so a crew can see what's going on. Simple things can make a huge difference to firefighters. Technology is a massive game-changer we need to keep investing in."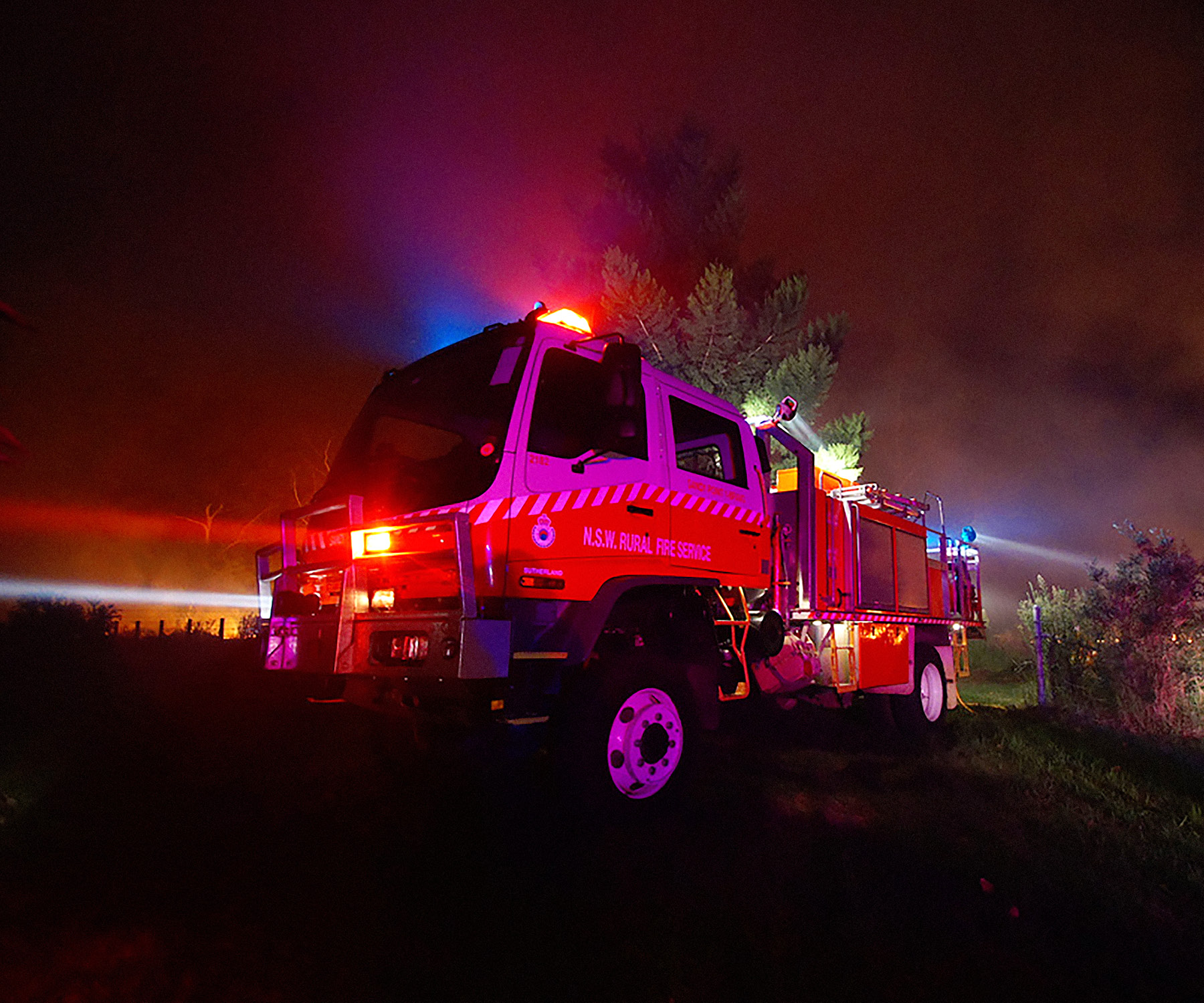 "Technology is a massive game-changer we need to keep investing in."
While aircraft might be a significant investment, they can make an enormous difference in emergency action.
Rogers is making sure they are fairly distributed and all configured the same – so crews can receive training and safely use any aircraft in the service. He also intends to mobilize the aircraft to help other lifesaving agencies.
Taking Care of its Own
Rogers' direct experience with the shocking fires of 2019–20 propelled him to reassess how the service interacts with its staff and volunteers.
"As well as an investment in technology, I'm also committed to investment in our people," he explains. "In the past year, we have begun an academy at Dubbo. We've got a 13-week induction program for our new staff coming in.
"I think you get so much back if you invest up-front in your people and provide them with the knowledge and support."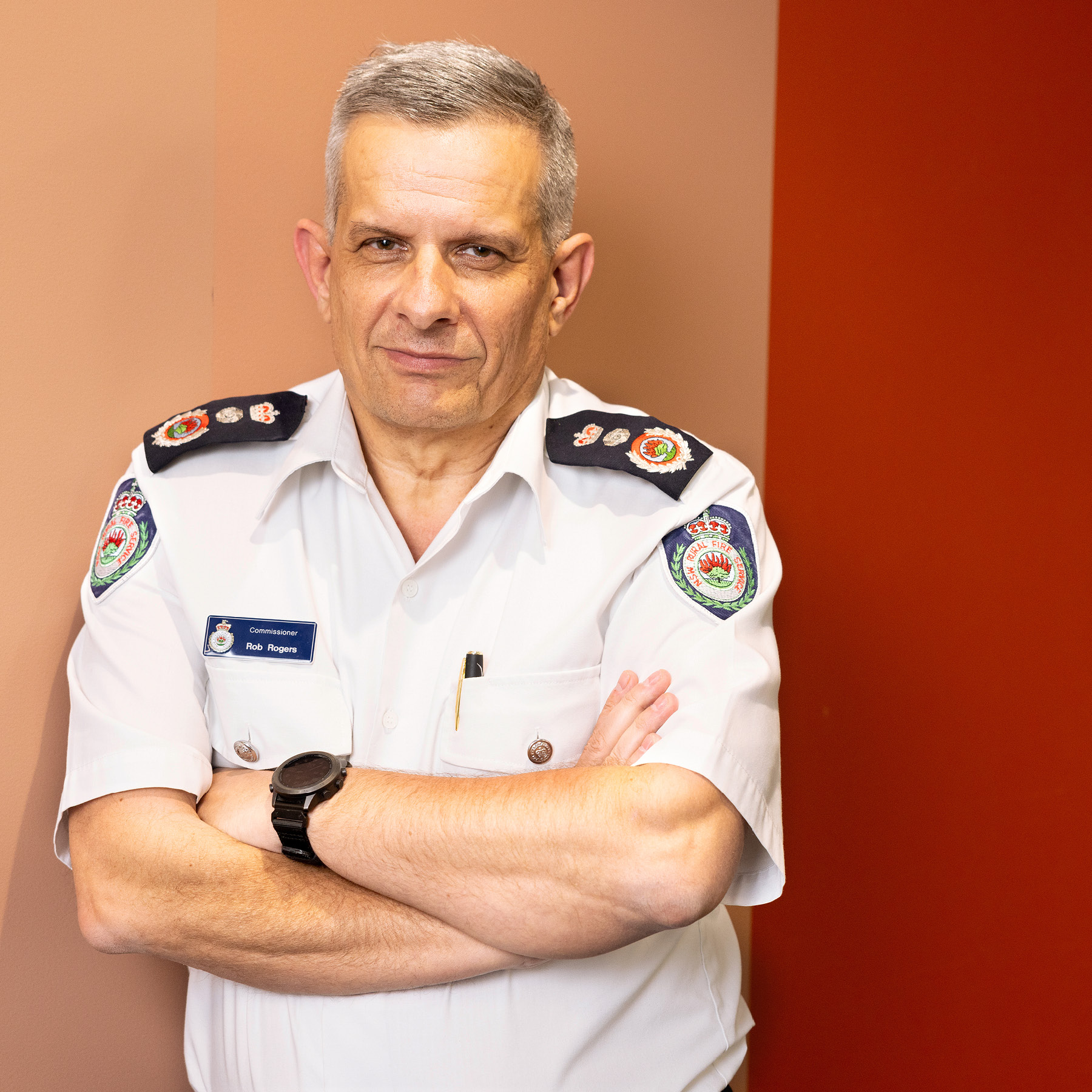 "For me, the job is still half done."
Rogers has also created a benevolent fund, which has taken a couple of years to put into practice.
"I was very keen to set up an ongoing facility to support our members beyond what the government gives us," he explains.
"If a firefighter loses their lives or is seriously injured, there's of course compensation, but it's looking at things beyond that – their kids and families. It provides a level of peace of mind to our people that they know that if the worst were to happen someone is going to look after their family. I'm very proud of that."
Certainly Rogers has achieved a lot in the past few years, but he still has a list of improvements he would like to make while in his post. He is committed to providing a better service for the community and firefighters alike.
"The minute I don't feel that passion anymore is when it's time for me to walk away and let someone else take over. But right now, I still have that passion and, for me, the job is still half done."