Staying relevant in an industry dominated by two large competitors is no walk in the park. But when it comes to FoodWorks supermarkets, the core brand of independent and retailer-owned supermarket business Australian United Retailers (AUR), purpose and passion are the ingredients that make it possible.
"What really makes AUR a stand-out is the retailers and their staff's passion and care for the local communities, particularly in times of crisis like COVID-19, with their friendly service, great range and drive to never be out of stock on key lines," CEO Rick Wight tells The CEO Magazine.
AUR has a unique ownership structure that is wholly owned by its retail store owners. Retailers automatically become shareholders of the company when they join AUR, which is a key differentiator, according to Rick.
"This 'family-only' ownership structure is a function of our cooperative buying group heritage. It provides each of our retailers with the power to positively influence and shape their business future, protect the tradition of business independence and contribute to building and sustaining the business," he explains.
With the simple mission to make independent retailers' lives easier by offering a trusted support network that understands their needs better than anyone else, AUR is a powerful driver – one that's more than 500 stores strong nationwide and making more than A$2 billion per annum in sales.
"AUR provides support services to its members, primarily merchandise, marketing and operations services to establish the AUR point of difference and deliver the brand's competitive advantage in the marketplace," Rick shares.
"For me, it's critical that we are retailer-focused and store-driven in everything we do. It's also vital that we make decisions that are aligned to the needs of the stores and their customers."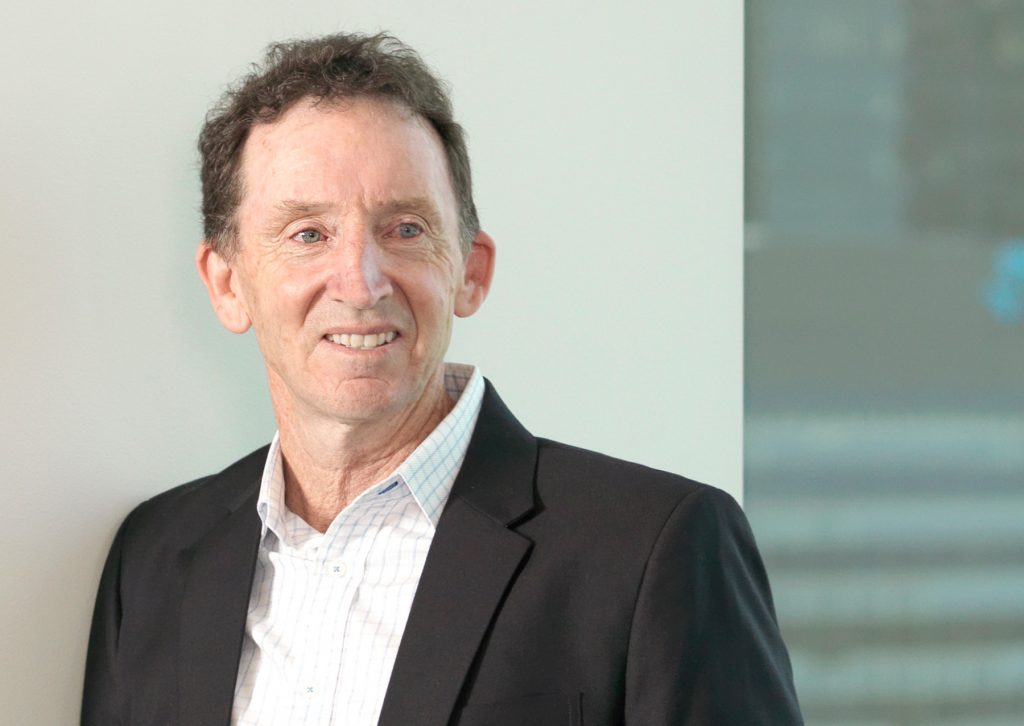 NEW OPPORTUNITIES
Living through the pandemic has forced consumers to rethink how they shop and what and where they buy. AUR has taken note, rising to the challenge and adapting the business quickly to align with consumers' preferences and behaviours.
However, Rick says, the goalpost is continually moving. "Customers' needs continue to change and evolve with online ordering, home delivery, fresh offers and environmental sustainability. AUR is determined to continue to create avenues for the independents to not just compete but also thrive in their markets," he shares.
AUR is determined to continue to create avenues for the independents to not just compete but also thrive in their markets.
"For the next 12–18 months, we're placing a strong focus on different formats that are differentiated in size, range, convenience and service, which will lead to significant growth opportunities."
He also shares that the fresh orange logo-emblazoned stores will be further enhanced to include additional digital initiatives, including online and delivery partner shopping capabilities.
"Growth in digital has been exponential due to COVID-19, and that brings new opportunities for independents to augment these offerings to ensure authenticity," Rick points out, adding that system enhancements will also be implemented to make retailing easier for its retailers and suppliers.
MAKING AN IMPACT
Rick realised early on that it was key not to treat all the stores the same – part of their charm is in their diversity. Therefore, retailer engagement has been absolutely essential to the strategy. "It's not us and them; it's about how we all work together," he stresses.
"The key is to find a balance between enforcing compliance to the corporate programs and giving retailers the flexibility to tailor their stores to their local needs. This gives our retailers the opportunity to create a significant point of difference in the market."
Rick believes that by doing so, success is sure to follow. Now, every decision, every program and every initiative is developed together with the various independent retailers. "Our success has been built on a strong set of common values, solidarity, joining forces and sharing expertise for the good of all, with all contributing and sticking together, no matter what," he says.
---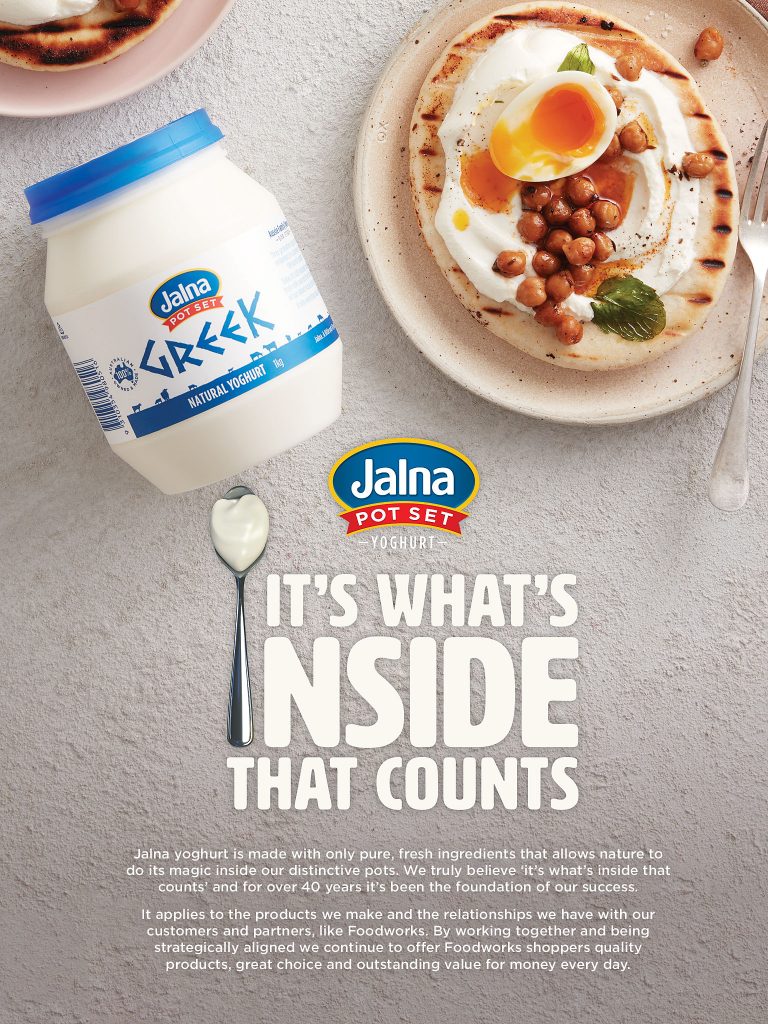 ---
Advertisement
At the same time, however, it's vital that each store type has a tailored strategy. To accomplish this, AUR creates strategies both for its genuine big box supermarkets and its smaller, mid-size stores. "The different strategies for supermarkets and local stores have been developed based on how customers shop those stores and take into consideration things like product type, purchase type and customer mission," Rick explains.
"It's all about product and price, and getting that right by format, including sell price expectations, margin expectations and the promotion of key lines and pack sizes. Significant work has been done to enhance our store offering including a competitive price program, an enhanced liquor offering, pricing policy and core range by format, and online shopping. Now, we're working on furthering our supply chain efficiencies."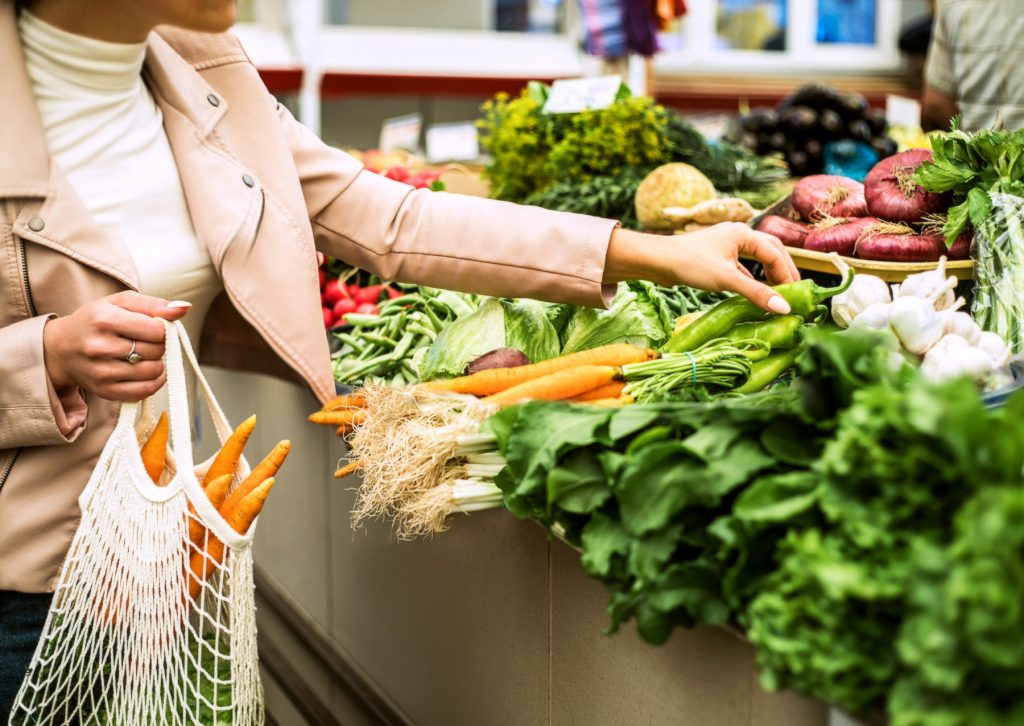 FROM GOOD TO GREAT
Long before COVID-19, AUR capitalised on innovation to propel the business forward. It's something Rick deems a cornerstone of its ongoing success in a rapidly changing landscape. "Innovation is critical whether it's a new product, a new marketing strategy, a new process or a new system as it helps you grow your business, stay ahead of the competition and take advantage of new technologies," he reveals.
"Innovation increases the likelihood of the business succeeding and creates more efficient processes that result in better productivity and performance. You need to create a culture of innovation and make way for creative thinking. At AUR, we make innovation a part of our business strategy planning and decision-making to reinvigorate the company and promote new value and growth."
It doesn't matter how difficult something is, if you want it badly enough and you work hard enough, you can achieve anything. There's no substitute for hard work.
Being retailer-led and store-driven also helps AUR stay on top of industry developments as it's constantly receiving feedback from retailers about what's working and what's not, and what could be done to move the business forward. "We also engage with our customers," Rick says. "Soliciting feedback in the form of surveys or simply replying to customers' posts on our social channels provides valuable insight, showing us the industry from their perspective."
During the pandemic, when there were many operational challenges, including shortages of products in essential lines due to panic buying, state border closures and inadequate staff levels, AUR expedited its omnichannel offering, giving its retailers the tools they needed and their customers the flexibility to choose how they shopped.
"Customers chose to stay and shop local for the most part, with the AUR community store profile driving significant sales growth across the group. Now our focus has turned towards having the appropriate offering instore to retain these customers as we move through the road maps towards a COVID-normal state," Rick says.
Getting there, he is reminded of two pieces of advice given to him by his father. The first being, "You are only as good as the people who work for you." The other, which states, "Good things come to those who wait, but greater things come to those who are willing to work for it," he says.
"These simple but effective pieces of advice are as relevant now as they were when they were given to me 40 years ago," Rick affirms. "It's critical that you continually review your staff's capabilities and skills to ensure you can deliver future strategies. You should always employ appropriately skilled and experienced staff to enable you to complete strategies in a timely manner.
"It is also said that hard work is the single greatest competitive advantage and a concept that everyone should value. It doesn't matter how difficult something is, if you want it badly enough and you work hard enough, you can achieve anything. There's no substitute for hard work."
"Working with FoodWorks provides us with the ability to deal with key decision-makers who bring to life our brand plans and ultimately delight our consumers. We share a strong business relationship that stems from openness and integrity." – Arnott's
"We have a great relationship with FoodWorks. Our teams work closely across all levels to ensure we efficiently offer consumers superior products, choice and value for money. As a result, we have both benefited from increased sales and market share." – Garry Mudford, General Manager, Jalna Dairy Foods