Forty-plus years ago, a seed was planted in rural Georgia. It was a seed planted by Butch Houston that would one day grow to become a leading specialty insurer and provider of consumer protection products with more than 35 million protected consumers worldwide. Today, that seed has grown to become Fortegra.
All those years ago, in the late 1970s, the insurance powerhouse of today was known by a different name, Life of the South. It wasn't until 2008 and after the able leadership of Houston and later Ned Hamil that the company received its new name Fortegra – a powerful combination of the words 'fortitude' and 'integrity'.
At that time, current Chair, President and CEO Rick Kahlbaugh was in the driver's seat. He first joined the company in 2003, and after four years, moved to his current position. Since then, Rick has led Fortegra through a recapitalization with Summit Partners, global expansion and an initial public offering in 2010. Even more, he's grown Fortegra, a Tiptree company, to more than US$2 billion in annual written premium and premium equivalents, and US$2.8 billion in total assets.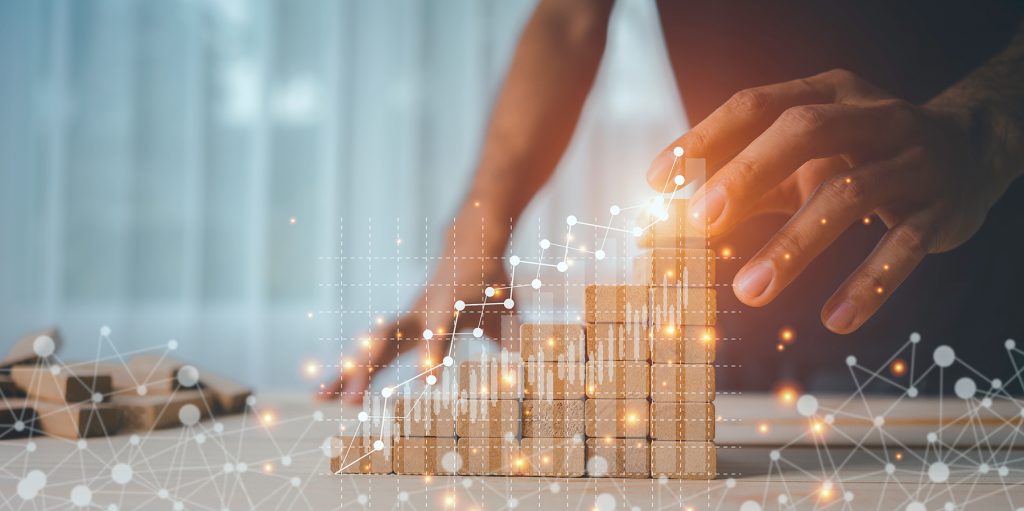 Mirroring the company's humble beginnings, Rick too is rather self-effacing, sharing that Fortegra's success has had less to do with him and more to do with the collaborative effort of everyone involved. "Our greatest achievement has been our ability to grow while maintaining our underwriting discipline and profitability. Many companies have grown, but they've stubbed their toe, so to speak; it's very difficult to grow in the insurance business without compromising your standards," he says.
"We concluded the only way to do it was to have the Fortegra team, and in our case that's about 800 employees globally, working together every day to enhance the agent and consumer experience while maintaining the fundamentals that we hold dear. Without fail and without compromise, our team has done that day in and day out, even during difficult times like the financial crisis of 2008 and now, the COVID-19 pandemic.
"Despite these challenges, we've kept our heads down and just kept plugging away. And that determination, that passion and commitment, all of that has nothing to do with me and everything to do with the people of Fortegra."
A POWERFUL COMBINATION
To Fortegra, culture is everything. And Rick believes that an essential component of that culture is a leadership team that does the simple task of leading by example. "The people we have in the Fortegra enterprise are what make Fortegra what it is today. They're smart, capable professionals," he shares.
When asked about his approach to leadership, Rick responds, "If you're not genuine in how you lead the company; if you don't seek out advice and counsel in a genuine way; if you're not humble and self-effacing, then it's very difficult to build support for the collective goals and even more challenging to build conviction around the individual contributions necessary to achieve those goals. A strong leader creates an environment that fosters employee support in making the vision a reality."
"We have a culture that rewards the people who are willing to make decisions and take measured risks."
"Fortegra believes that if we create value for the agent and the insured, and pay attention to the details in execution, then the big picture takes care of itself. So, I spend much of my time emphasizing the fundamentals. In our business, paying attention to pricing, compliance and claim adjudication details is time well spent," Rick reveals.
"We have a culture that rewards the people who are willing to make decisions and take measured risks. We hire good people and empower them by trusting them explicitly and implicitly to exercise their professional judgment without my interference. When you build an organization grounded upon trust, I believe it will attract the very best talent."
Even more, Rick highlights the importance of benefits that go beyond attractive compensation packages to draw and retain the industry's best and brightest. "It's good business to attract high-quality people, and to do this, it's no longer just about compensation and benefits," he points out.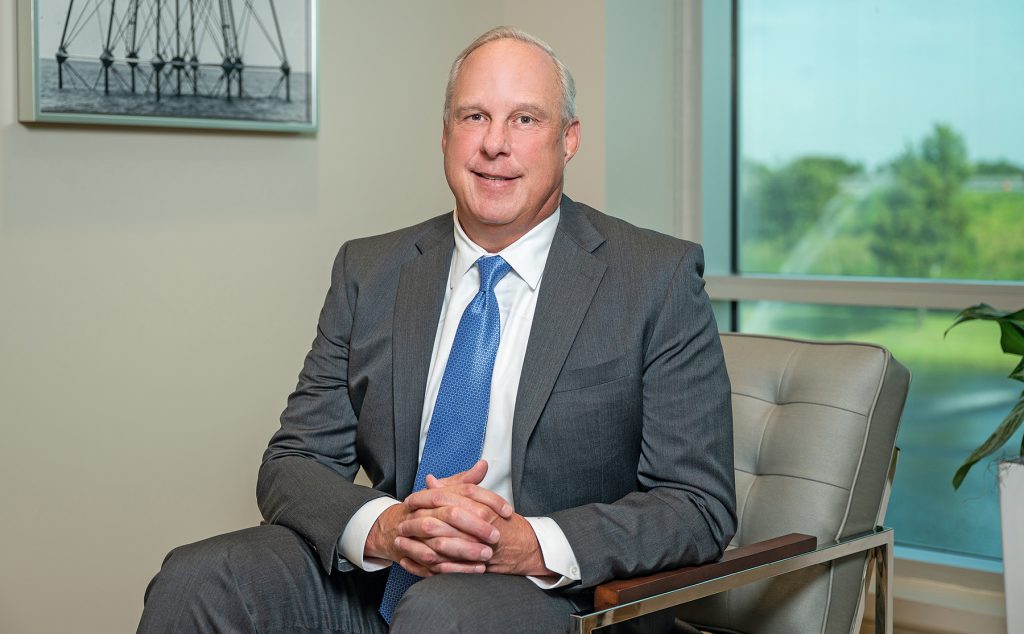 "The intangibles matter. When people experience the Fortegra way, our people, our relationships and our business, it gives them the comfort they need to invest their careers with us. We're making a bargain with them. We promise to invest in them by enhancing their skills and affording them the opportunity to achieve their dreams. And in return, they must have the desire, determination and willingness to invest their time and effort into our vision.
"It's very powerful when the company, its shareholders and the team commit to achieving collective goals. When people ask me why we've grown and how we've maintained our consistent underwriting profitability and enhanced returns for our shareholders, it's because we've given people an opportunity to realize their ambitions. When company objectives align with the team's collective and individual career objectives, good things happen."
A superlative example of this is the Fortegra Network of Women. This women-led employee resource group has benefited everyone in the organization through a variety of initiatives such as mentoring programs and policies that support work–life balance.
"The interesting thing about Fortegra Network of Women is that it includes women of all ages and with diverse backgrounds and experiences," Rick explains. "We have women as young as 19 and as old as 75 – we don't have a mandatory retirement age. To me, age is just a number.
"It's our obligation to provide a meaningful career path and the training and support our employees need to not only enhance their skills but position them to achieve more than they could have ever imagined."
"The things this group does – from coaching and mentoring young women who are facing difficult issues like raising a family while developing a career, or providing a safe environment to discuss career pathing – creates a comfort level that permeates the entire organization."
Fortegra has achieved this beautiful, high-performing harmony with a foundation based on meritocracy. "I focus on what people do or contribute, not who they are or how society may define them," Rick says. "It's our obligation to provide a meaningful career path and the training and support our employees need to not only enhance their skills but position them to achieve more than they could have ever imagined."
FOCUSED INNOVATION
As any successful and enduring company has come to realize, innovation for the sake of innovation is futile. Great ideas and the latest technology mean nothing unless they address the consumer's unique problem. With Fortegra's more than four decades of experience, it's a concept the company understands well.
Fortegra has achieved the AM Best Financial Rating of A- (Excellent) and Total Assets in Excess of US$2.8 billion.
"Innovation for innovation's sake is not something that interests us. We don't invest in innovation because it is popular," Rick says. "We use innovation to create tailored solutions that improve the consumer and agent experience."
Many insurance companies have moved to purely automated claims reporting, but after extensive market research, Fortegra took a different route by creating a Concierge Claims Team. "We've found that not all of the people we serve want to interface with us electronically. A large part of the population still wants to pick up the phone and get a definitive answer about their claim. Some prefer to interface electronically, and others want to do both," he points out.
"We let the consumer choose how they communicate with us. For example, they can report a claim online or call and speak with someone who is knowledgeable and can help guide them through the process. That's what we do each and every day at Fortegra. We define how best to serve the customer and then use technology to enhance, not replace, relationships."
The company cares about being there when its consumers and partners need it the most. Fortegra's Concierge Team addresses its customers' most pressing needs. "With recent supply chain issues, we've seen delays in repairs due to parts availability. If you have a service contract with us and your appliance or car fails, the Fortegra Concierge Team will take action and work to locate parts so the covered appliance or car can be repaired.  We don't take that extra step for our customer because we are contractually obligated to do so; we do it because it is the right thing to do."
"We look for agents that have a knowledge advantage in the marketplace, something that we can leverage. Then we marry those components with artificial intelligence to help them grow their business in a smart and efficient way."
This consumer-focused innovation is only one small but mighty part of the Fortegra difference. The company also offers a variety of innovative commercial insurance and consumer protection products. In addition, its vertically integrated approach allows it to be nimble and responsive in helping businesses and individuals manage risk.
"We have the capabilities to meet all the needs of our agents and consumers, from admitted insurance solutions to excess and surplus lines coverage," Rick says.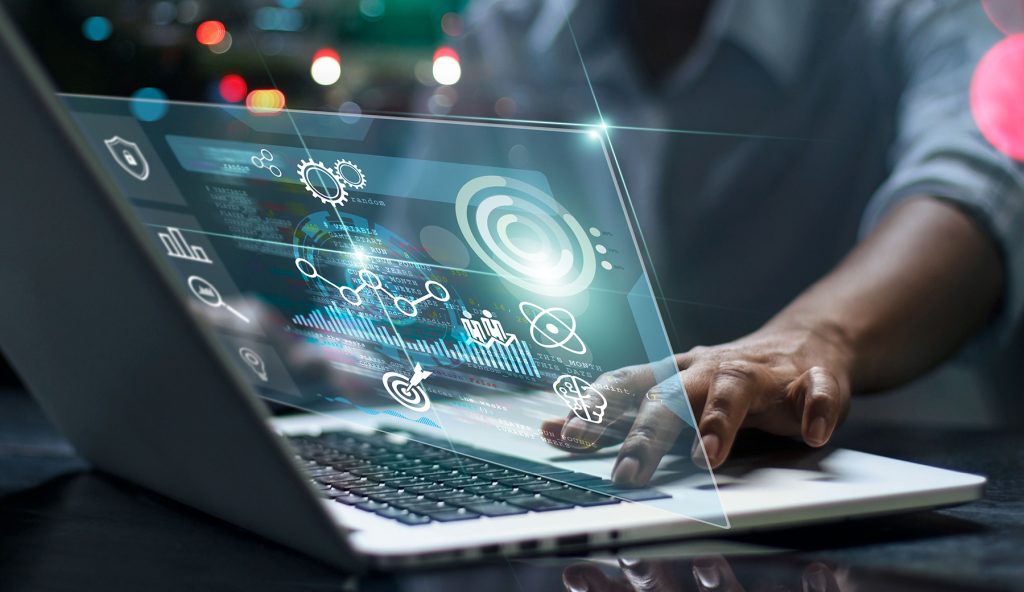 Fortegra also tends to focus on the underserved markets, something its competitors avoid. The competition tends to be a little more "upmarket", targeting larger agencies and larger programs. "Instead, we look for agents that have a meaningful knowledge advantage in the marketplace they serve, something that we can leverage. Then we marry their knowledge with artificial intelligence to help them grow their business effectively and efficiently," he explains.
"We find that in today's environment, a little more effort is required. Through our extra effort, vertical integration and focus on creating value for both the agent and the insured, we create value for all of our stakeholders."
THE OPTIMAL BALANCE
As Fortegra looks to continue its growth journey, its past is just as important as its future. "Strategically, what we've always tried to do is leverage technology to identify risk environments where we could create a product to meet consumer demand.  With each product, we look to generate underwriting revenue and fee revenue. This revenue balance creates a greater degree of earnings stability. I don't expect that to change in the future," Rick suggests.
"Achieving this balance requires a clear understanding of the agent and consumer expectations, which change frequently. To identify changes in sentiment, we vest our leaders and teams with authority to address the needs of our customers.
"We've given them the opportunity to make significant decisions from underwriting to claims and capital management, which has freed them to grow the business. It's that downstreaming of authority and getting decision-making as close to the agent and consumer as possible that's been one of the single greatest catalysts of our profitable growth."
And over the next couple of years, Fortegra will remain focused on developing risk solutions that meet the ever-changing demands of consumers and the business environment by reacting quickly to opportunities, particularly with its new excess and surplus lines company. "We'll continue to grow our admitted and non-admitted programs consistent with our risk appetite," Rick says.
"There will also be a significant focus on balancing that growth with our non-insurance business which contributes to our consistency. We are committed to consistent underwriting profits and returns in excess of our peers. And this balance helps make that objective a reality."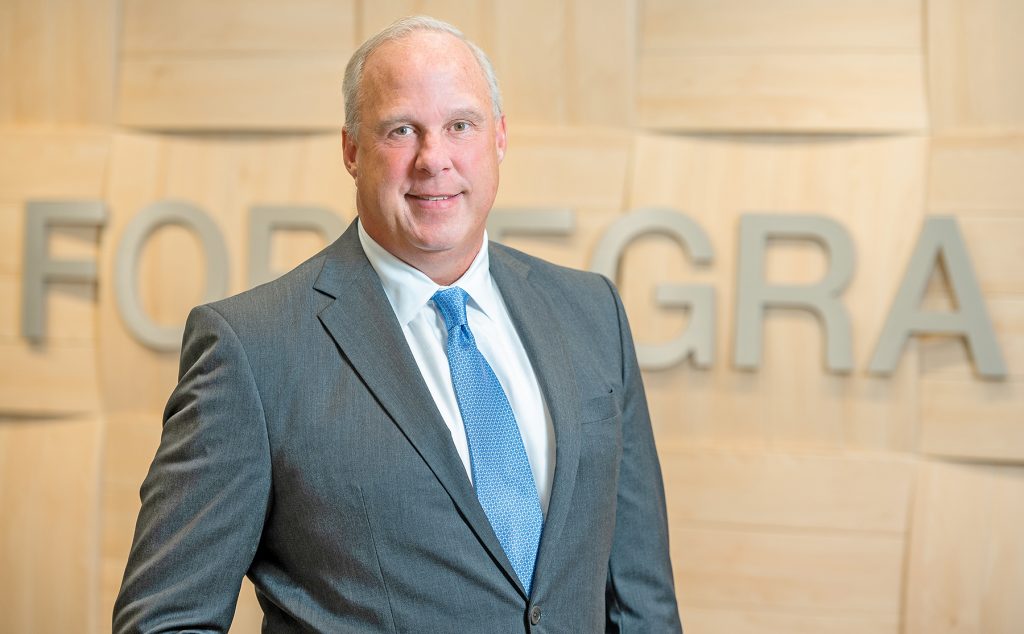 "It's that downstreaming of authority and getting decision-making as close to the agent and consumer as possible that's been one of the single greatest catalysts of our profitable growth."
While Rick is quick to acknowledge the amazing work of the entire Fortegra team, he also notes that it would be a mistake not to recognize the company's investors over the years, and the key role they've played in the company's success.
"We would be remiss if didn't acknowledge the contributions of our investors," he says. "All of the many wonderful investors, such as Tiptree, Summit Partners and now Warburg Pincus, have provided not only their capital but also insight and assistance in developing the business and achieving our growth. They've made remarkable contributions worthy of note."
Keeping all of its stakeholders in mind has helped make Fortegra what it is today. "The one thing I preach is that we must always protect the constituents we serve, whether they are consumers, employees, regulators, agents or investors," Rick stresses. "If we can strike that balance, success is almost guaranteed. And when there are challenges, it's easier to work through them because they're not so significant that they'd jeopardize the enterprise.
"At Fortegra, the enterprise always comes first. As long as I'm here, that will be our guiding principle – team first, individual second."