Good things take time and this proven idea has culminated in the arrival of Land Rover's next-generation Range Rover, which is redefining modern luxury through striking design, refinement and elevated levels of personalisation options.
Despite the new additions, the Range Rover still maintains all of its iconic hallmarks from the falling roofline to the strong waistline and distinctive boat tail rear. This is accompanied by a more minimalistic approach on the design front, with flush elements truly driving home the luxury SUV's latest sophisticated persona.
Luxury engineered
Range Rovers are synonymous with being positioned at the upper end of the SUV market. This reputation is faithfully reinforced in the latest model, which can effortlessly traverse both city landscapes and scaling mountain trails without compromising on occupant luxury, innovative technology and, most surprisingly, health.
At the core of this model's breadth of capabilities is the new Flexible Modular Longitudinal Architecture (MLA-Flex), a robust engineering platform that integrates a network of smart technologies to deliver unprecedented levels of luxury.
Essentially, this means improved body stiffness and noise isolation for enhanced ride quality and driving feel. The flexible platform also ensures a range of Range Rover variants to suit any customer demands across both standard and long wheelbase models. This falls in line with a choice of powertrains, ranging from the new V8 petrol, Land Rover Ingenium petrol and diesel mild-hybrid engines to the efficient Extended Range plug-in hybrids and the forthcoming pure electric powertrain.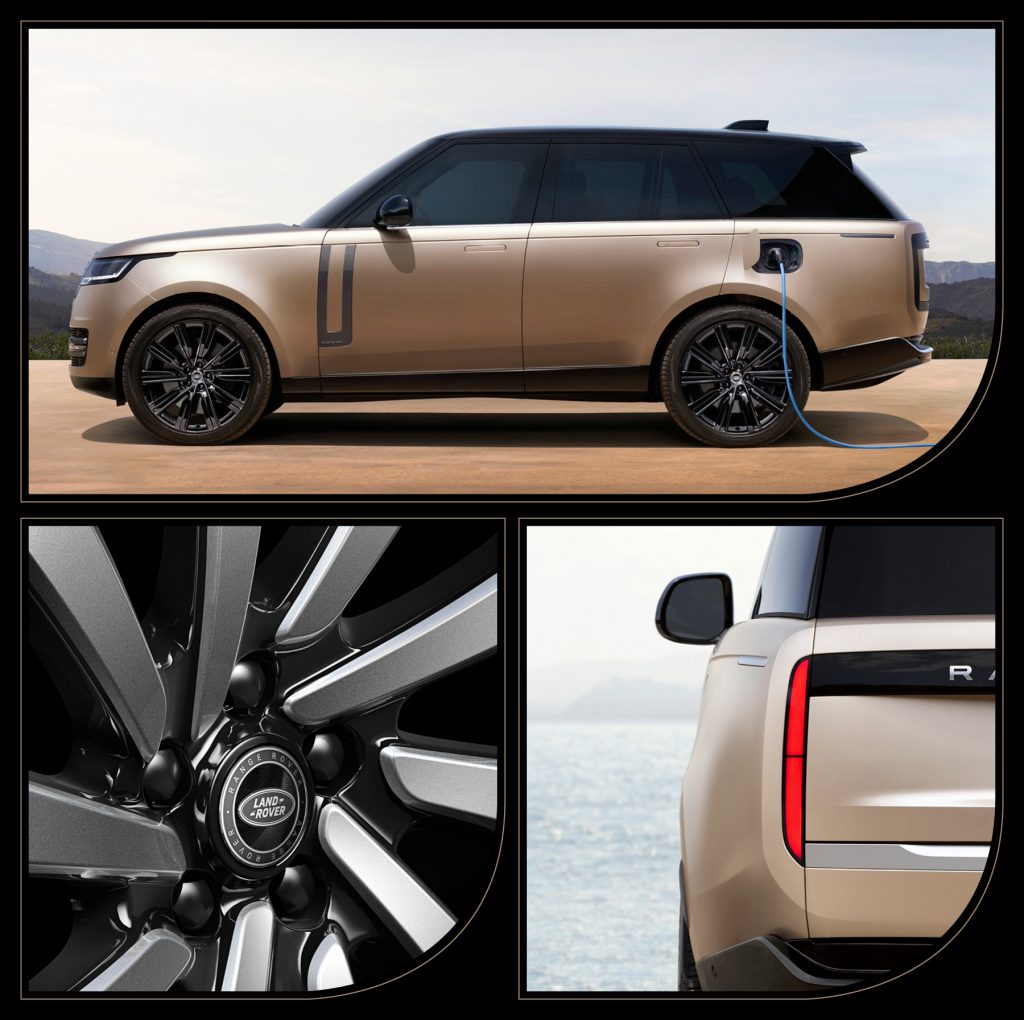 Even cabin sound levels are addressed through this innovative platform, which ensures noise and low-frequency vibrations from road surfaces into the cabin are 24 per cent lower than the previous generation. When combined with the near-silent electric vehicle capability of the new Extended Range plug-in hybrids, the new Range Rover epitomises the ultimate interpretation of SUV refinement.
"The New Range Rover takes the lessons learned over 50 years of evolution and combines them with 21st century technologies to deliver supreme refinement, comfort and wellbeing on every journey," explains Nick Miller, Range Rover Product Chief Jaguar Land Rover.
"It does this through pre-emptive suspension that primes the vehicle for upcoming corners, next-generation noise cancelling with headrest speakers and clean air technology that can neutralise COVID family pathogens."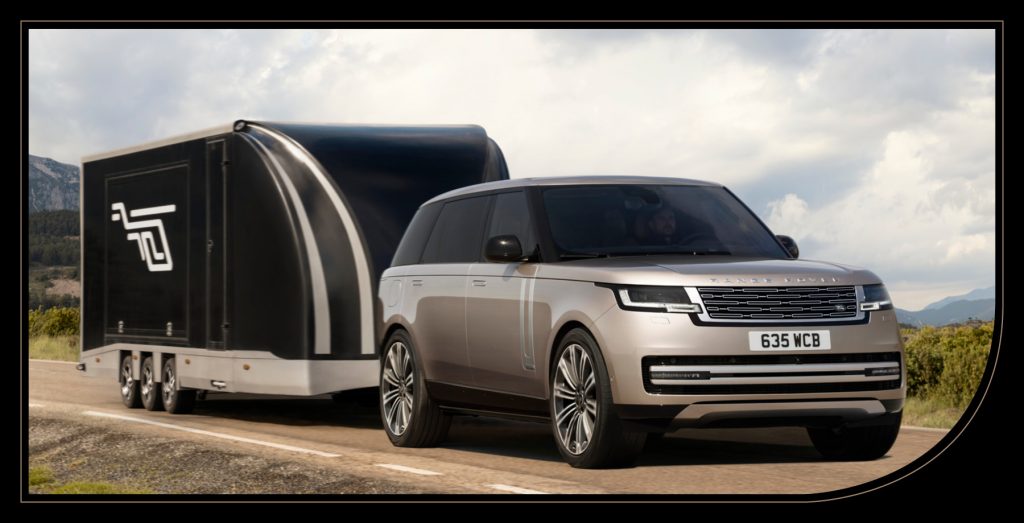 First-class appointments
The new Range Rover boasts an abundance of luxury appointments. Starting with seating, owners can now choose between a four- or five-seat version in the standard or long wheelbase designs, and a seven-seat configuration in the long wheelbase design.
There's also the introduction of Executive Class, Executive Class Comfort and Executive Class Comfort-Plus seats, which exudes luxury appeal for second-row passengers.
Luxurious Executive Class rear seats combine four-seat comfort with five-seat versatility. With the push of a button, the powered deployable centre console slides into position as the centre rear seat back separates the two outer seats. It also houses an eight-inch Rear Seat Touchscreen controller, which allows passengers to fine-tune the rear cabin environment. The heated and cooled rear memory seats provide four-way powered lumbar and headrest adjustment, and can be inclined by four degrees and reclined by up to 12 degrees to achieve the perfect position for long-haul drives.
Meanwhile, the Executive Class Comfort seats provide enhanced shoulder support with heated door armrests, a heated centre console and deeper seat cushions with Hot Stone Massage functionality. Finally, Executive Class Comfort-Plus seats add a heated heel catcher and calf rest to replicate first-class air travel.
Notable design details include stadium seating in the third-row seats to ensure optimum visibility, individual device-charging ports, cup holders and oddment stowage. Owners can also tailor the cabin atmosphere to suit their mood using configurable 30-colour cabin lighting in the doors, console footwells and instrumentation and, on seven-seat models, the third-row armrests. Illuminated seatbelt buckles highlight the attention to detail given to a simple task such as fastening seatbelts at night.
For the health-conscious, the new Range Rover comes equipped with Cabin Air Purification Pro, a filtration system that features PM2.5 filtration and Nanoe X technology, helping to significantly reduce odours, bacteria and allergens including the SARS-CoV-2 virus.
On the practicality front, the Range Rover affords 312 litres of luggage space, even in its seven-seat configuration. This capacity increases to more than 1,000 litres in the five-seat mode and, with the second row folded forward, the new Range Rover LWB can accommodate 2,601 litres of luggage, including items measuring up to two metres.
Active noise cancelling inside the cabin and premium entertainment is handled with the 1,600-watt Meridian Signature Sound System, a new flagship sound system, which also includes a pair of speakers in each of the four main headrests for a total of 1,680 watts and a truly unique sound experience.
Power-assisted opening and closing doors, with integrated hazard detection and anti-pinch safety features, polish off the Range Rover ownership experience.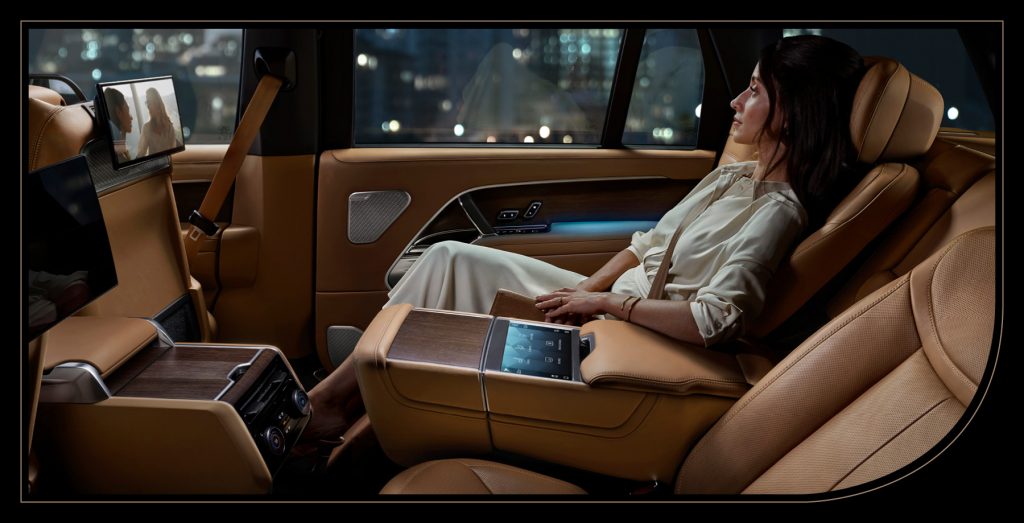 Special model for special owners
Following in the footsteps of other leading luxury carmakers, the model's debut will also mark the arrival of the Range Rover SV, a canvas made for showcasing the highest levels of craftsmanship, luxury and personalisation.
Materials for exclusive Range Rover SV design details include lustrous plated metals, smooth ceramics, intricate mosaic marquetry, as well as a choice of high-grade leathers or sustainable non-leathers called Ultrafabrics. Extra design themes in the model include SV Serenity and SV Intrepid options of two-tone front-to-rear contrasting interior colourways.
In addition, the sumptuous four-seat SV Signature Suite will boast functional enhancements, including an electrically deployable Club Table and refrigerator.
This handcrafted model will be the first vehicle to carry the new ceramic SV roundel and naming strategy, and will be distinguished by its Range Rover SV moniker.