When Raza Pirbhai joined KFC Pakistan in 2014, he encountered a tough situation. Nearly a decade of neglect had caught up with the company, which was thriving internationally but withering in Pakistan.
"By the time that I arrived, it was almost a dying brand," the CEO of KFC Pakistan recalls in an interview with The CEO Magazine. "The current shareholders were deciding whether to continue or to just spin it off and get out of it."
KFC has delighted customers globally since being founded in 1952. It opened in Pakistan in 1997, but it's especially thrived under Pirbhai's leadership, becoming the top quick-service restaurant brand (QSR) in the country.
"It is a very open, accessible culture based on respect, love, compassion. That's the organization that we've been able to build."
Sales have mushroomed over the past eight years, the number of outlets has tripled, and compound annual growth has averaged an eye-popping 30 percent annually.
"The volume that we were doing an annum, we now do in a month," Pirbhani says of the turnaround.
"We are now the fastest growing market in the world for Yum KFC restaurants," he adds, referring to Yum! Brands, which globally operates the KFC brand.
Building Culture
To say Pirbahai helped lead a turnaround would be an understatement. But it wasn't easy. It started with a careful evaluation of the situation and closing of several underperforming restaurants.
He also prioritized four fundamentals: people, culture, operations and marketing, with people at the top of the list.
"I knew the best people from the industry, and I hand-picked people," says Pirbahai, who started as Chief People Officer, was promoted to COO in 2015 and was appointed CEO the next year.
He assembled a team and implemented a new corporate culture.
"I knew that people were going to be the most important pillar of the organization," he says. "Giving them the right culture, empowering them, nurturing them, that is going to be the key which will take the brand forward," he continues.
---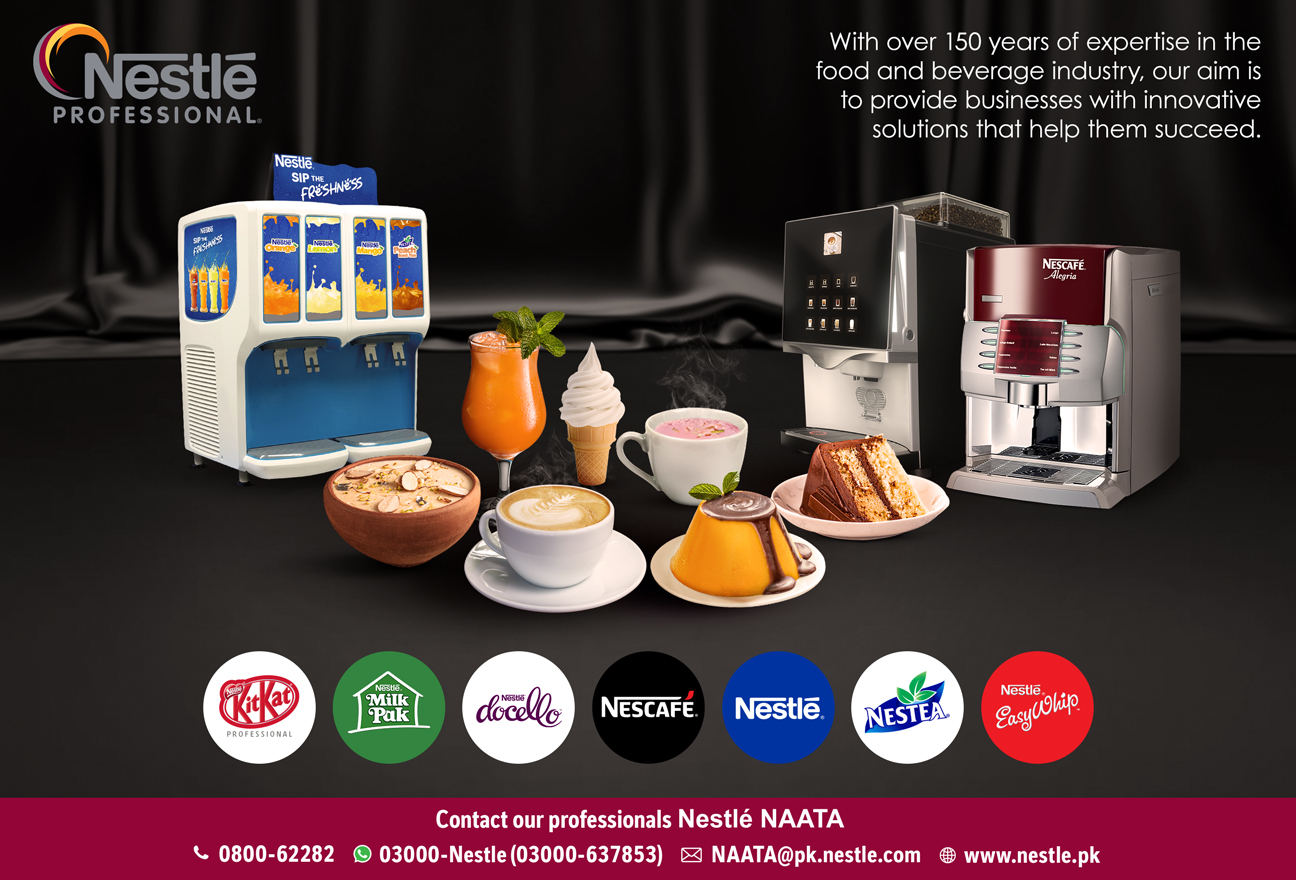 "Working with KFC Pakistan led by Raza Pirbhai is a sheer pleasure. This strategic relationship has been nurtured by trust, openness, innovation and a growth mindset. We value Raza Pirbhai's inspiring leadership, which has taken this relationship to new heights." – Daniyaal Shahid, FOOD – Brand Manager, Nestlé Professional, Pakistan
---
Advertisement
"It is a very open, accessible culture based on respect, love, compassion. That's the organization that we've been able to build."
Operations at KFC Pakistan were another pillar to improve upon. Infrastructure had deteriorated, and stores were dilapidated, according to Pirbhai. Other details required urgent attention, such as employee uniforms, store lighting and food safety.
He also overhauled the management structure, which he describes as being very executive heavy.
"A QSR business doesn't really run that way. You've got to operate from the field. You can't be an executive who people cannot reach out to," he says. "We changed everything. We changed the titles of managers to coaches. We changed the title of our office to restaurant support center. So we worked on from mindset to all of the details and made sure they aligned."
An Everyday Brand
Pirbhai saw marketing, the fourth pillar, as imperative for properly positioning KFC Pakistan in the marketplace.
"QSR is an affordable, good, hygienic, and fast meal. That's what QSR should be about. We were positioned here somewhere in the mid, like a casual or a fast casual dining," he recalls. "We corrected our prices. We introduced high-end and low-end value meals. We gave a high-end bundle for families, and we gave low-end everyday value meals to the customers.
"I don't want to be an occasional brand. I want to be an everyday brand. I want to be where every mom and child who are going home from school stop in at. And I want to be a neighborhood store. That's what our growth strategy is."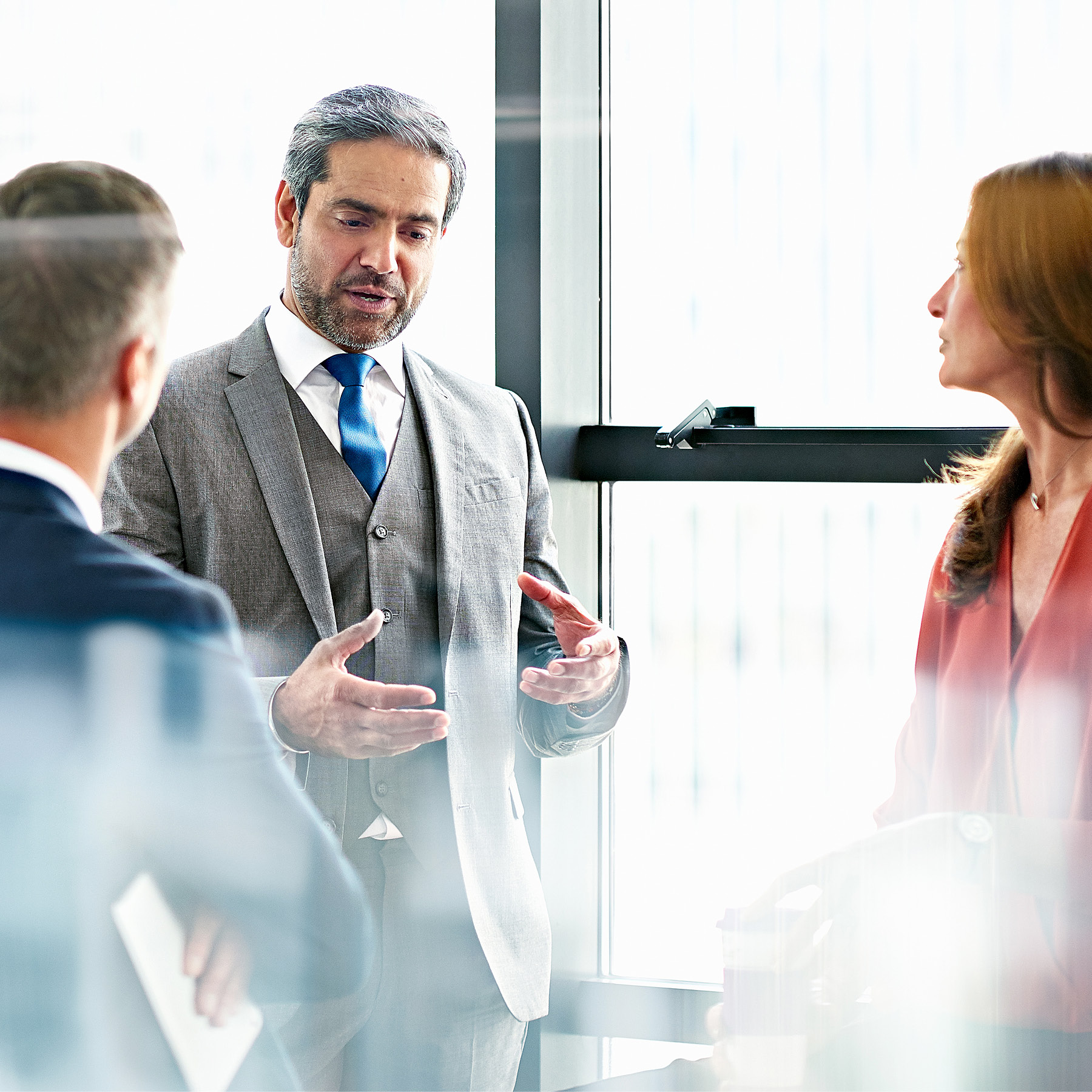 "I don't want to be an occasional brand. I want to be an everyday brand."
Pirbhai learned the restaurant business from the bottom up. He started as a kitchen assistant at Pizza Hut, then worked his way to the top ranks of senior management over the next 14 years. He subsequently started a family business in restaurants and real estate.
His background in the QSR market informs his approach to management.
"Most of the people in this organization have all come from the ranks," he says. "They've worked up, they have been in different positions, they have worked on different levels. So they have a greater understanding of the ground level."
The experience paid off as KFC Pakistan became the country's top QSR brand. But there was also prudent planning, which could be applicable for any business – and proved valuable during the COVID-19 pandemic.
A Step Ahead
The pandemic hit Pakistan hard, just like much of the world. Yet Pirbhai says, "COVID-19 did not affect us."
He credits KFC Pakistan's readiness during the pandemic to its investments in technology, even though the country was not at the same levels of digital penetration as other markets.
The company developed and rolled out an app, which had become popular and set it apart from the competition.
"We were so well positioned in delivery and digital much before COVID-19," he says. "When it happened, all the conventional and local food players were not equipped for delivery. All the flow actually started to come to us because there was not really any other player available."
The investments in technology also have KFC Pakistan poised for further growth.
"Our vision was to become the most loved and trusted brand in Pakistan," Pirbhai says of the original growth plan. "And now we have become number one. We are now making sure that we maintain that."
"Pakistan is a great growing market, but it is also a very complex business landscape that is difficult to navigate."
Goals for the next five years include opening 10 to 12 stores annually, tripling the company's top line and "investing heavily on the technology side, digitalizing our customer experience, our employee experience".
There are headwinds, however, which are buffeting the company. Inflation is soaring, the currency has slipped, and imports are in short supply. There's also political uncertainty in the country.
"There's enormous pressure on our margins, on our survival. But we've got to hold it for now," he says.
"We have got to really be smart in the way that we are going to engineer our menu. We are going to work with our suppliers," he explains. "How can we really leverage on our volume and create best supply sourcing so that not much of a pressure goes to our consumers?
Pirbhai speaks with both realism and optimism about the domestic situation.
"Pakistan is a great growing market, but it is also a very complex business landscape that is difficult to navigate," he says. "The country has a population of over 225 million, and of this around 63 percent are under the age of 30.
"Urbanization is growing, middle-income earners are growing. So if you look at some macro indicators, all the indicators suggest that it's a great market, good brands should come in, we can do greater businesses in a country like Pakistan."
Having Heart
Another source of pride for Pirbhai is the KFC Pakistan's focus on the heart, a reference to its giving and philanthropical work. It's such a priority that Pirbhai calls it the fifth fundamental for the company.
"We were in a very, very difficult financial situation when I came in 2014, but we decided that we want to be a giving company 365 days of the year," he says proudly.
The company started by giving 50 rupees [US$0.60] from every bucket of chicken sold. It also created the Mitao Bhook Foundation with the goal of eradicating hunger.
"This was about eradicating bigger hunger, not just the belly hunger," Pirbhai says.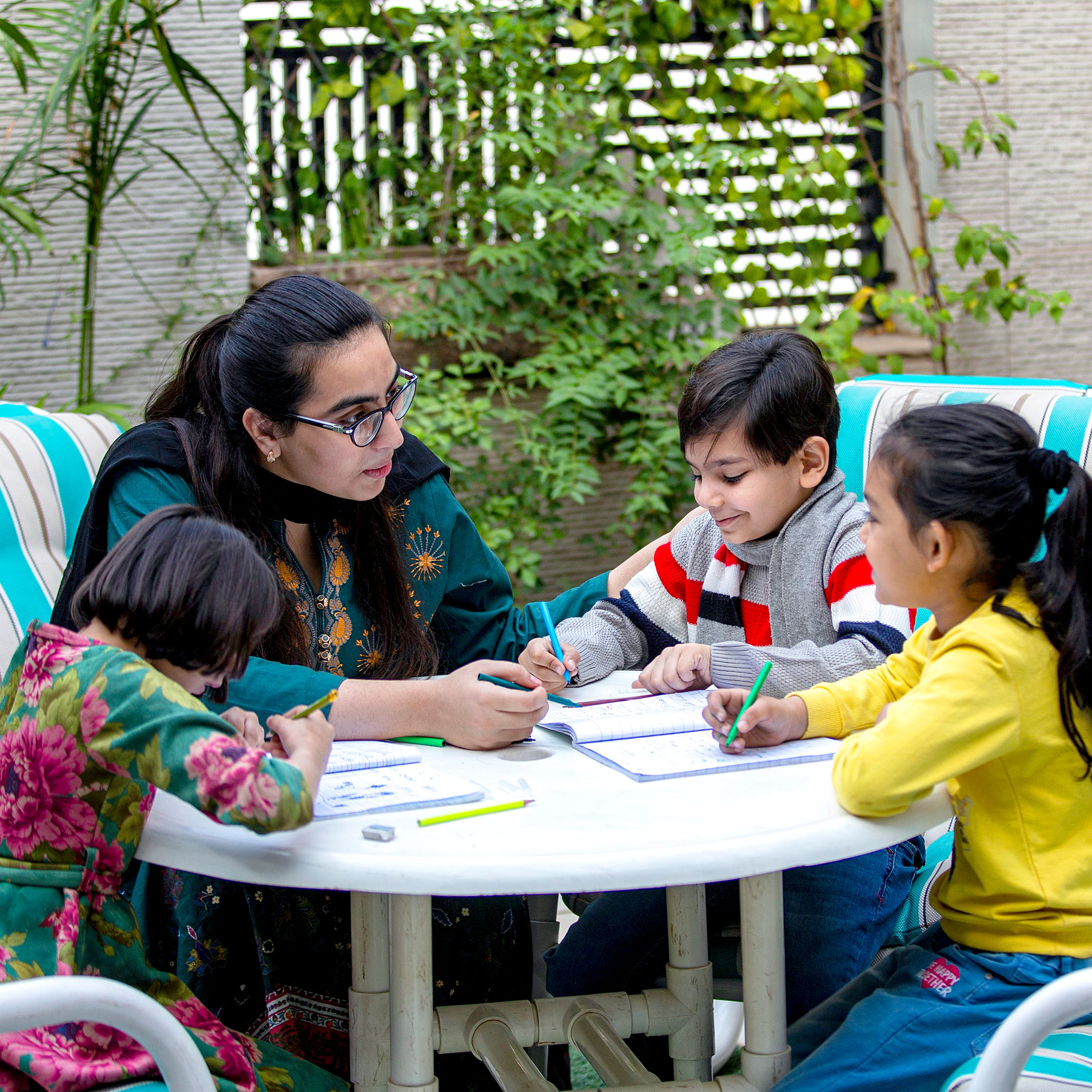 "We are going to eradicate hunger through education, diversity and inclusion."
"Mitao Bhook's philosophy is that we want to eradicate the bigger hunger, the hunger of hope, the hunger of education, the hunger of inclusion," he explains. "We are going to eradicate hunger through education, diversity and inclusion."
The foundation now operates 11 schools, including institutes for students with disabilities. Many graduates from the schools for the hearing impaired find employment with KFC Pakistan, which has seven restaurants in which 95 percent of the staff is hearing impaired.
"Giving back to community has become a solid part to our business," Pirbhai says. "We strongly believe that giving back to community, looking after our people, giving them right culture, and encouraging and motivating the team are really the key essentials."