It's not every day you get to speak with a founding CEO and Director of a company that not only changed India's standing in a certain industry but also the financing strategy of the national banks.
The industry we are talking about is Floating Production Storage and Offloading (FPSO); the company is Shapoorji Pallonji Energy (SPE); and the executive is Ravi Shankar Srinivasan.
Before joining SPE, Shankar made a name for himself working for Norwegian shipping giant Wilhelmsen over two decades. Leaders in roll-on, roll-off shipping and ship management services, Wilhelmsen offered Shankar the opportunity to become regional director for Asia.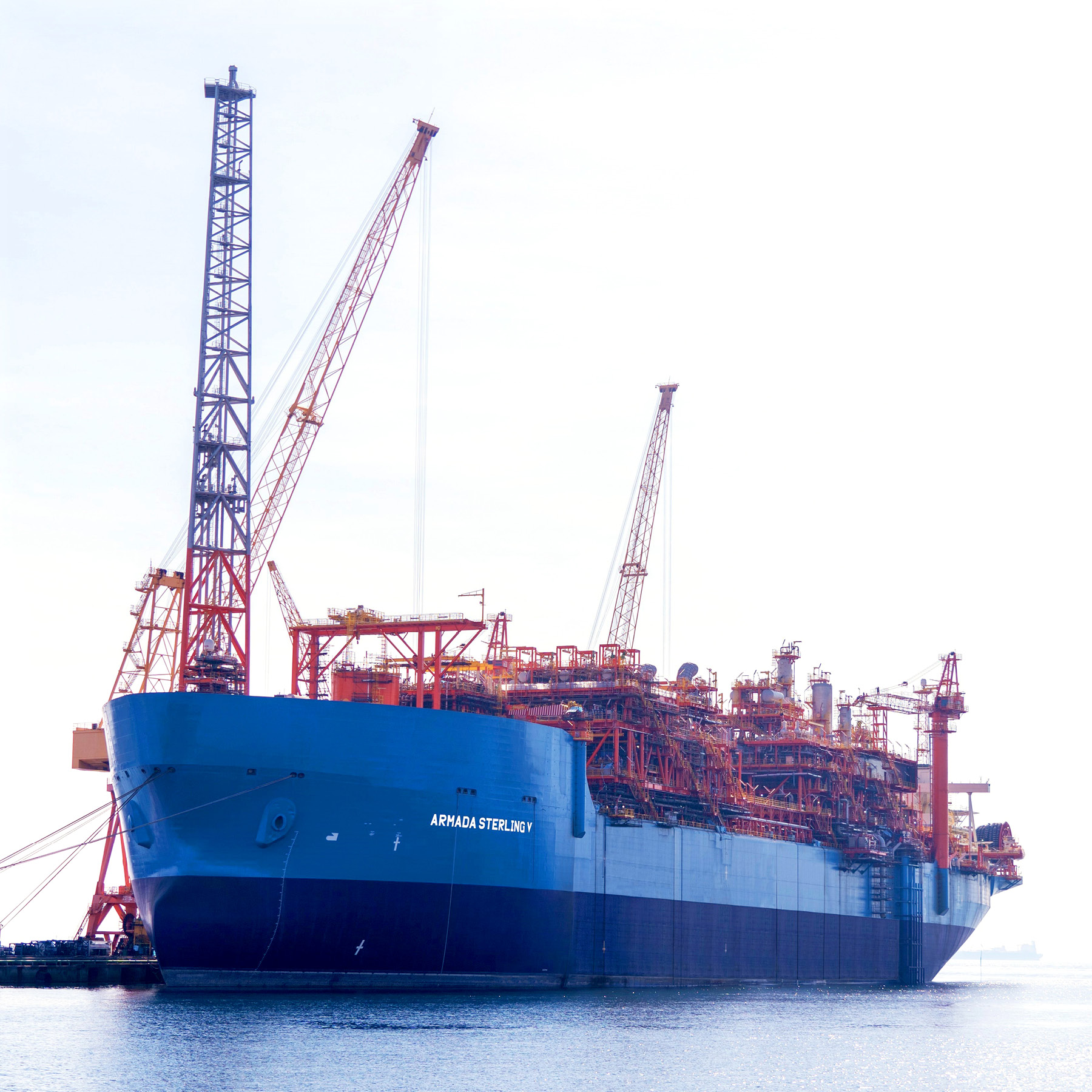 "We delivered the project on time and achieved industry leading execution and operating performances."
"It gave me an immense insight into the shipping industry as a whole, as well as exposure to the international arena," he tells The CEO Magazine.
With such a varied background, Shankar was looking for his next challenge, and he found it in 2008 with Shapoorji Pallonji Group (SPG), one of India's oldest businesses, with a 158-year pedigree.
His reputation for hard work continued to grow over the coming years, so when Oil and Natural Gas Corporation (ONGC) approached the company about a complex floating offshore solution, Shankar became point man and CEO of the newly formed SPE operation.
"India wasn't preferred in this market. In fact, we didn't have a single player in the FPSO market at the time. So I was chosen to start up the FPSO business for the Group, and serve the needs of India and other emerging markets that were being ignored by established players," he says.
Developing Expertise
As Shankar explains, the first FPSO project was crucial to the Group getting a foothold in the market.
"We won that lease with ONGC in 2011, and we had to deploy the FPSO in a cyclone-prone area similar to the North Sea, with estimated wave heights of 11 meters," he recalls. "We had to design it, engineer it, construct it, install and operate it, as well as arrange the financing for it."
At the time, there were only around 15–20 banks in the world who offered financing for this kind of project, and this represented the first time Indian banks had come on board.
---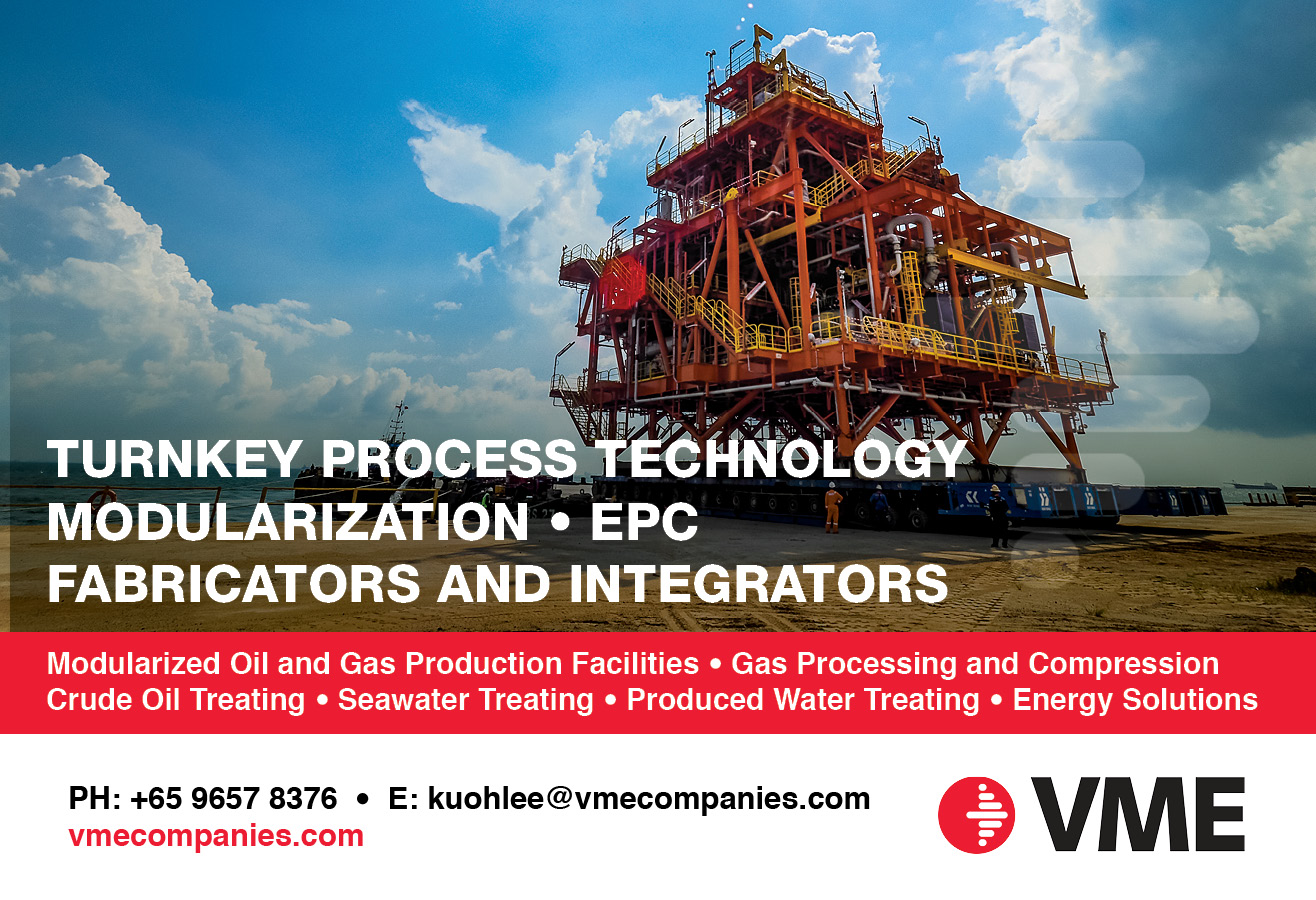 "VME Process has engineered and fabricated multiple oil and gas production facilities for Shapoorji Energy across the globe. We value Shapoorji Energy as a key client and look forward to our next venture. It is a pleasure building projects for Shapoorji Energy." – Daniel Johnstone, Vice President – Offshore Projects, VME Process Asia Pacific
---
Advertisement
"They believed in us," Shankar says. "We delivered the project on time and achieved industry leading execution and operating performances. As a result, the Indian banks were rewarded and have now become the FPSO industry hub for financing."
SPE had to outsource some key aspects for the first project, but as a result of the huge costs, learned to build all the skills in-house.
"Originally we had to assemble the engineers, assemble the construction team and the commissioning team and so on," he explains. "Since then, we have developed every key skill required in order to deliver a golden product."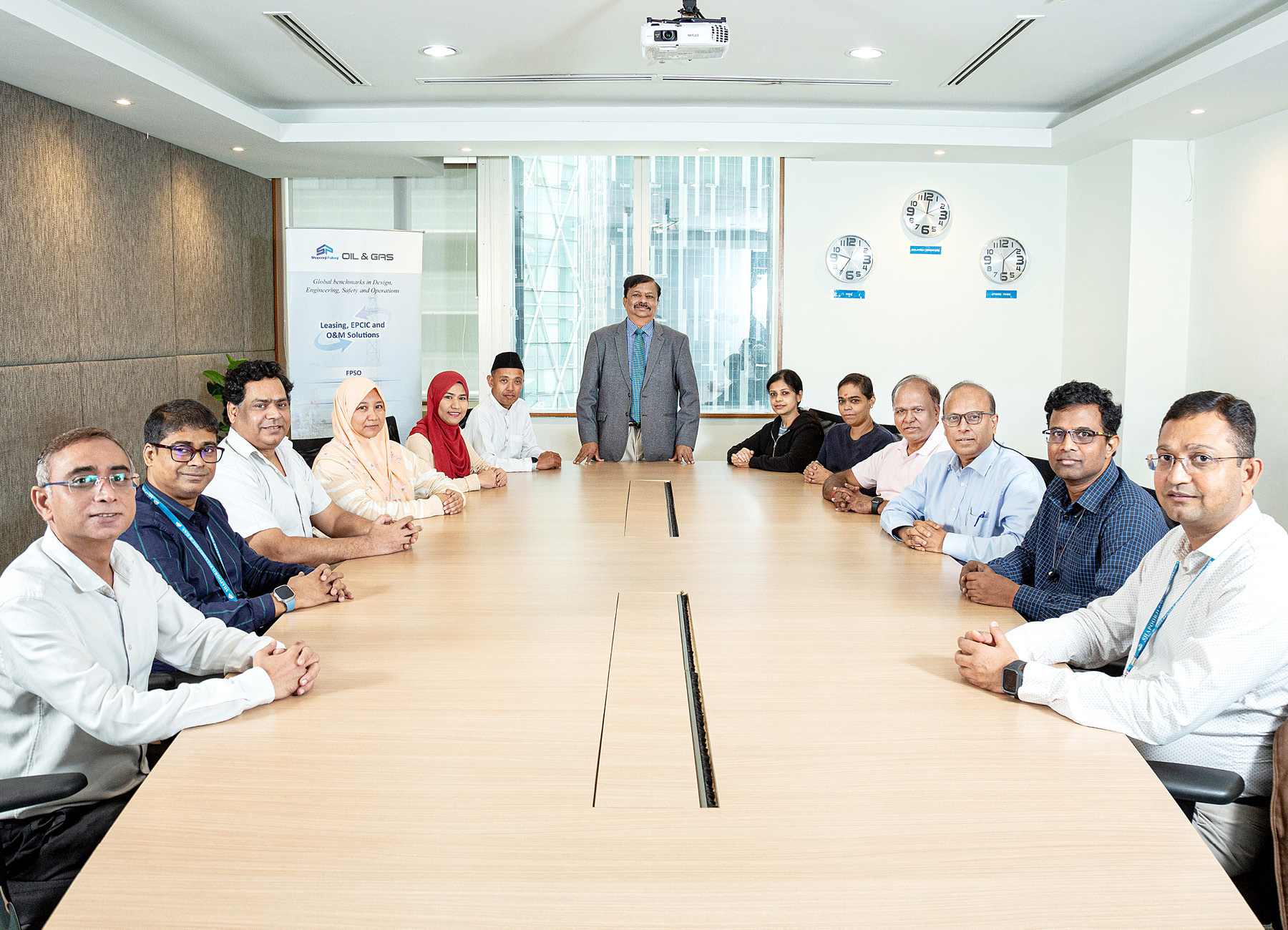 "We have developed every skill set required in order to deliver a golden product."
As every FPSO project costs between US$400 million and US$3 billion, Shankar says nothing is more important than achieving a perfect outcome. Hence the strict rule that SPE only takes on a maximum of two projects at one time.
In the last 10 years, it has opened, operated and maintained four FPSOs.
Its proven ability to operate and maintain these assets in the temperamental and unpredictable open seas has seen it rewarded with the ongoing maintenance of the liquefied natural gas terminal in India – crucial to the efficient supply of natural gas to Mumbai – among other major energy providers.
Across Borders
SPG is present in close to 40 countries, and Shankar takes that responsibility seriously.
"There are a number of different jurisdictions and laws that we work in," he says. "As the current chairman, Shapoor Mistry at Shapoorji Pallonji Group, said, 'Whenever I go into a different country, I'm not going to bring my values into your country, I'm going to adopt your values'. Every country is unique. I'm going there to work arm-in-arm with them."
Any lessons learned from this continued expansion are recorded in a database to avoid any repeated mistakes.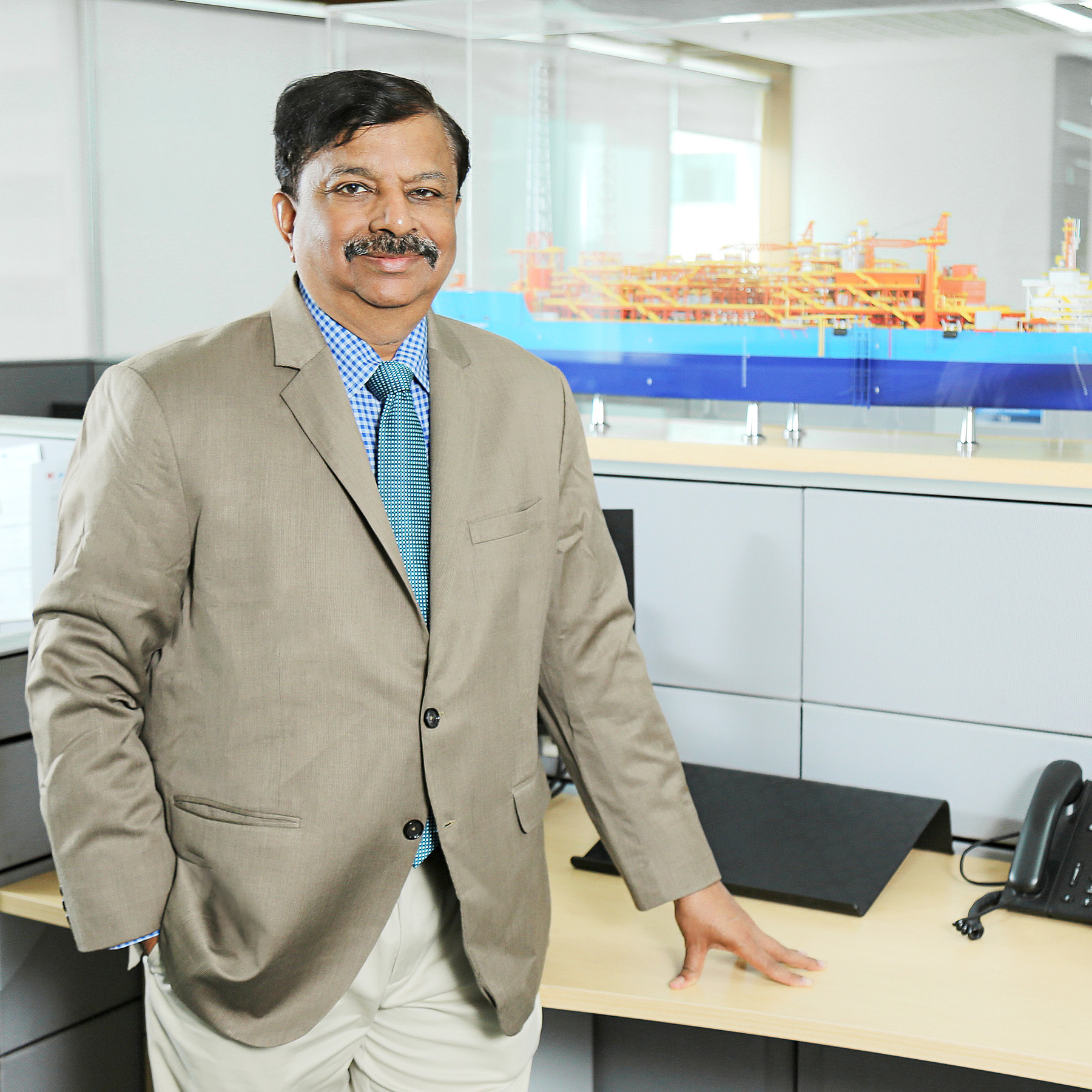 "Every country is unique. I'm going there to work arm-in-arm with them."
This leadership, and the cooperation and support that it garners, has resulted in much recognition and accolades, including the prestigious Sword of Honour award from the British Safety Council for the FPSOs.
When asked about what sets SPG apart from its competitors, Shankar thinks of the former Chairman, the late Pallonji Mistry.
"One evening I was chatting with him, and he said, 'This world does not belong to me. I am only the caretaker. I have to make sure that I don't squander this world because it has to go to the future generations'. That is a very unique philosophy, and it speaks volumes about the Shapoorji Pallonji Group."
With such a visionary perspective, Shankar and SPG can indeed look forward to a successful future for generations to come.