Swedish appliance maker Electrolux is a household name in many countries around the world, but as it stands there are two in particular where you're less likely to have, or come across, one of its fridges, ovens, washing machines, vacuum cleaners or other products. "We have two big markets where we have a limited presence," Ramon Sariego Villar tells The CEO Magazine. "And they are India and China."
As the President and Managing Director for Electrolux Greater China and North-East Asia, the challenge currently falls to him to change that — for China in particular. And, with the growth strategy for the whole company hinged on developing opportunities in emerging markets, he knows the global executive team in Stockholm is watching.
"In Electrolux, we have two markets and two continents, which are extremely mature and developed and where we already have a very strong presence: Europe and North America," he explains. "Now, the intention is really to grow in Latin America, Asia–Pacific, the Middle East and Africa."
Obviously, as the most populated country in the world, China plays a key role in those plans. But, while it's a market brimming with potential, it's also one that requires careful consideration. On one hand, you have developed cities like Shenzhen, Guangzhou, Shanghai and Beijing, while the west of the country is still very much an emerging market, he explains.  "The strategic approach that we need to have in those markets is very different."
Spot the Opportunity
Since starting his career as a Treasury Manager with Electrolux in 2003, Ramon, who has an MBA from Madrid's IE Business School, has held a variety of different positions in the company. After over three years as Managing Director Spain and Portugal, he moved to Singapore to take up the Senior Vice President and Managing Director Asia–Pacific – Floorcare and Small Domestic Appliances role in 2017.
On both a professional and personal level, he jumped at the opportunity to move to Shanghai in October 2019 for the next step in his Electrolux journey. "Singapore is a tremendously developed market, it really is Asia light, whereas relocating to China is moving into deep Asia," he says.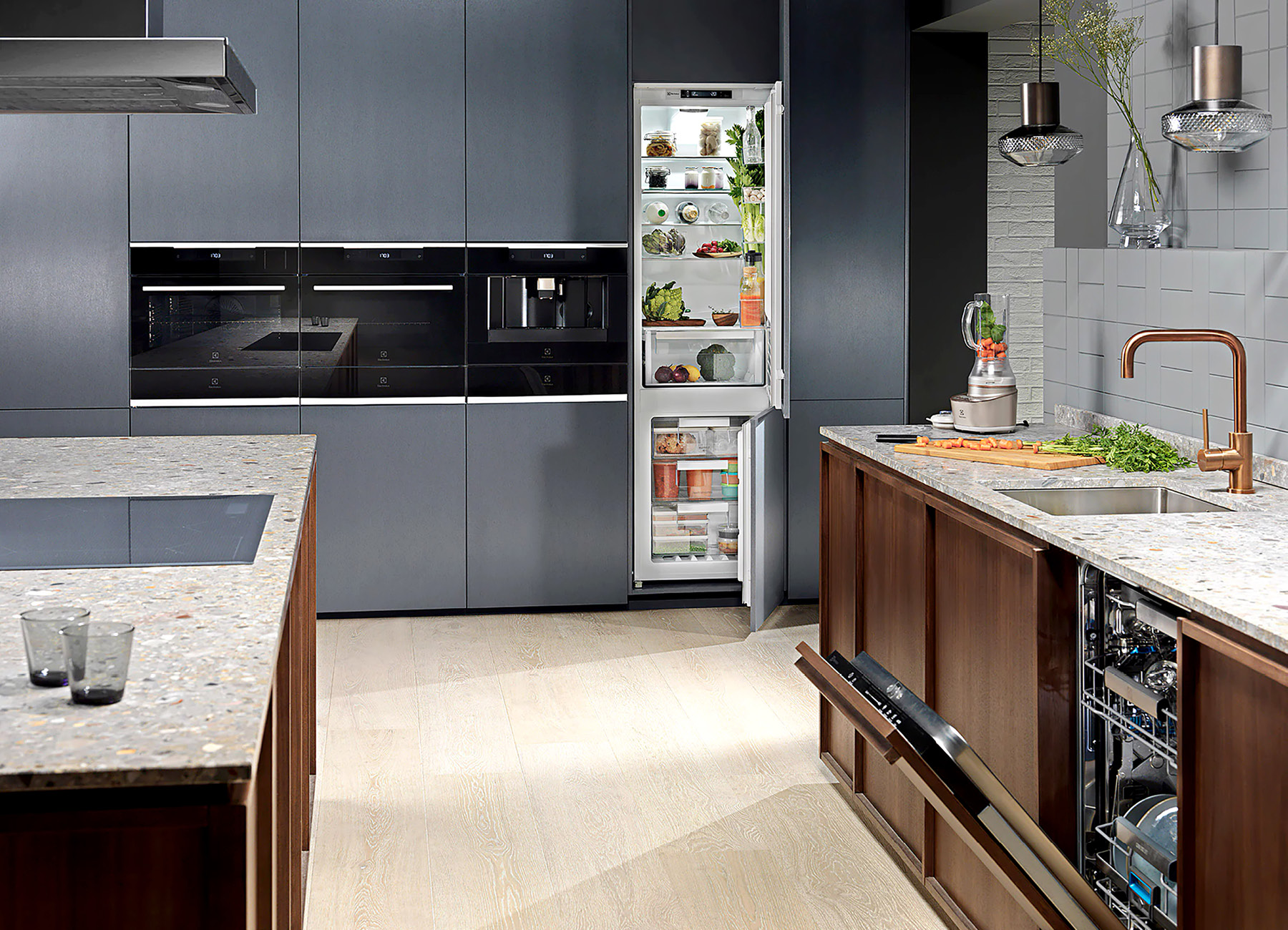 "For me, it was a huge professional challenge to be able to put our business in China back on track and that's the reason why I decided to come here."
If the transition to Singapore – and a market where the Electrolux name already enjoyed a robust positioning – was seamless, this new posting didn't promise to be as easy. But that's where the attraction lay. "China is a tremendously difficult market and obviously the local competition is very fierce," he says. "For me, it was a huge professional challenge to be able to put our business in China back on track and that's the reason why I decided to come here."
A Deliberate Strategy
Electrolux is far from a new arrival in China, having first entered the market over two decades ago. "We were one of the first international brands to have a presence here," Ramon explains. "The company, therefore, knows more than most the challenges present in the domestic landscape, one of which being its fast-paced nature. Given that, we've had our up and downs," he says.
And despite only having a handful of weeks in his new role (and country) before the COVID-19 pandemic stopped China, and then the rest of the world, in its tracks, Ramon has wasted no time in defining a clear, strategic approach to business. "We asked ourselves how we wanted to play in China, and how to do it in one, consistent manner," he explains.
Drawing upon what he already knew about the market, a plan was sketched out. "We know that, in China, if you are doing business on a small scale you probably won't survive, so it was very important that we had the intention to grow big," he explains. "But at the same time, if you want to win in China, you need to play with a competitive advantage."
"Here in China we play with two strategic brands, Electrolux and AEG, and we try to adapt the brands, in terms of products, to something more localised."
Knowing that they couldn't compete on pricing at the entry level of the market ("it's tremendously difficult for us," he says), the vision that emerged was one of "grow big, play premium," as he explains.
After all, this is a country where the boundaries of what is considered to be 'emerging' are in constant flux. "Every year, there are around 10 million new middle-class consumers – that's the size of a small European country," he explains. "And they are looking for quality, for products and for service much more than they ever were before."
To reach them, Ramon and his team decided on a segmented, multi-brand approach, to provide a differentiated product. "Here in China we play with two strategic brands, Electrolux and AEG, and we try to adapt the brands, in terms of products, to something more localised, something that fits into the Chinese consumer preference," he explains.

Did You Know?
Electrolux was founded by Swedish entrepreneur Axel Wenner-Gren in 1919. His achievement of selling the Vatican one of his vacuum cleaners has become part of company legend.
In 1921, Wenner-Gren's Model V vacuum cleaner was launched, the first ever vacuum cleaner on metal runners.
In 1959, the world's first countertop dishwasher was launched, the Electrolux D10. It earned the nickname "The Round Jar".
Today the Electrolux Group sells 60 million products annually. In 2021, the Group reported US$12.4 billion in sales.
The group has 52,000 employees and a presence in 120 markets. Along with Electrolux and AEG, other licensed brands include Frigidaire, Kelvinator, Westinghouse and Faure.
Sales in 2021 by brand: Electrolux 36 per cent, Frigidaire 28 per cent, AEG 15 per cent, other 21 per cent.
The group has a long-term ambition to achieve net zero across its entire value chain by 2050.

Behind the scenes, he's put a winning leadership team in place to drive the brand forward. "Not only do they have strong experience in the industry, but they also have strong experience in understanding and translating the Chinese consumer needs, and that's what we are looking for," he says.
Across the entire business, the focus has been on consistency as a means to achieve a rapid transformation to allow the execution of this new strategy. "We have implemented strong commercial excellence to connect all the departments and to be able to execute all the decisions in an aligned way," he says.
It hasn't taken long for the results to show. "Despite the pandemic, and the lockdowns that have followed, as well as other challenges such as high inflation and rising shipping and raw material costs, we have been able to triple all sales in the last three years to reach the historically highest profitable level in China that we have experiences," he says. "I believe we now have a competitive advantage."
Clear Direction
Ramon explains that, in line with the global business, the brand in China has also been investing in messages around its premium aftermarket sales, such as services, repairs and consumables.  "We are not just here to sell our products and disappear, far from it," he explains. "We sell our products for a lifetime, so we are going to follow up on your purchase, take care of it and give you the right service.
"Our purpose at Electrolux is 'Shape Living for the Better', and this gives us a clear direction about what we want to do."
Elaborating further, he says that the brand has clearly defined its area of operations within the appliance industry into three main categories: taste, care and wellbeing. "Taste is everything related to the kitchen, food preservation and food preparation," he explains. Kitchen appliances such as cookers, hobs, ovens, hoods, microwave ovens, fridges and freezers fall into this category, and it is the company's most valuable — accounting for 62 per cent of sales globally.
"Care is more related to washing machines and dryers, laundry products that take care of clothes so people can wear them for longer, as well as dishwashers," he continues. The second largest category by sales, it makes up 29 per cent of all sales globally.
"Our wellbeing products such as vacuum cleaners, air conditioning units, water heaters, heat pumps and other small domestic appliances are both visually appealing and encourage healthy home environments," he explains. Although it is the category the brand was founded upon, today it comprises just nine per cent of sales, globally.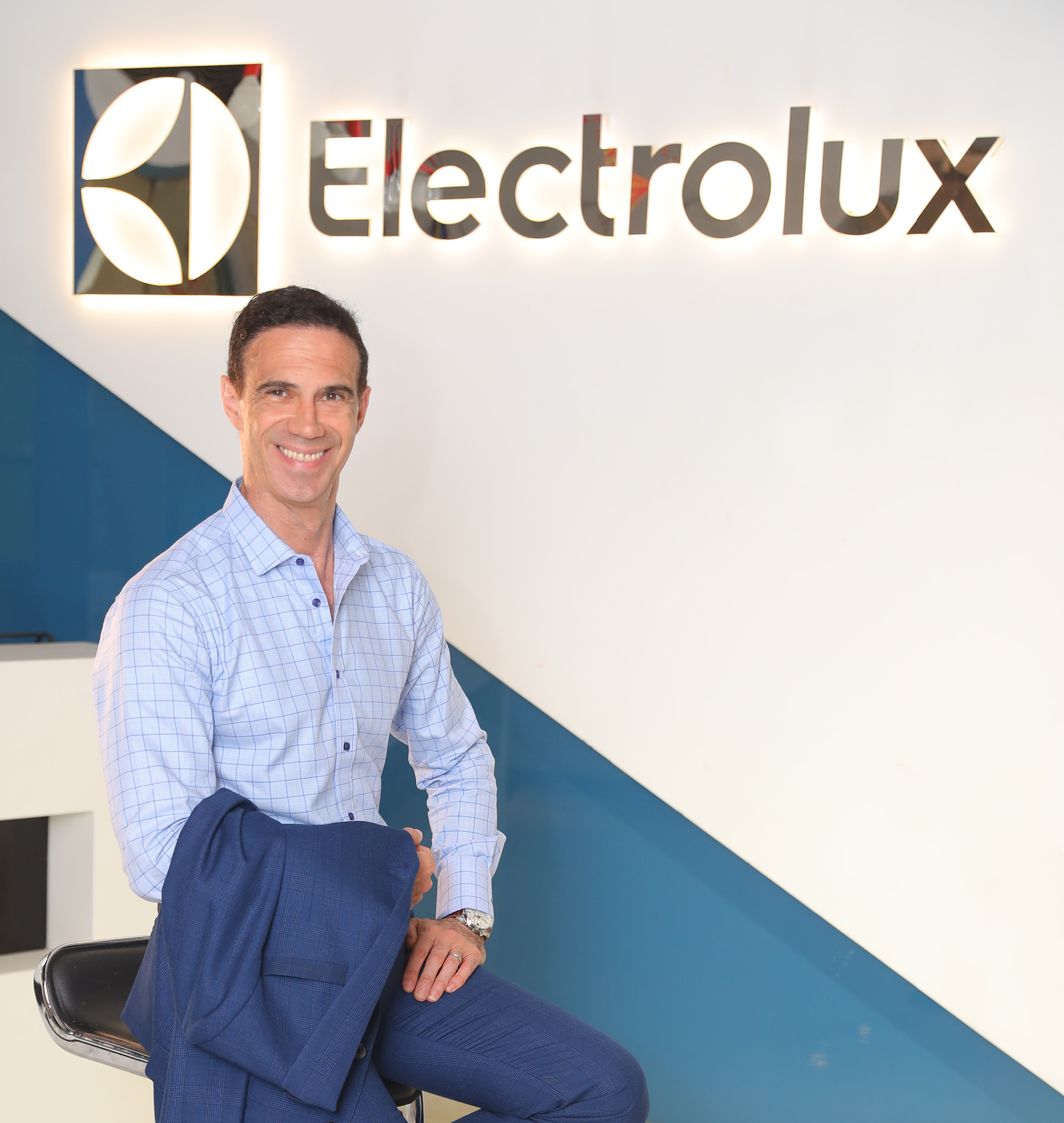 "We want to reinvent the lifetime taste, care and wellbeing experiences for more enjoyable and sustainable living around the world. This is the mission of Electrolux."
"We want to reinvent the lifetime taste, care and wellbeing experiences for more enjoyable and sustainable living around the world. This is the mission of Electrolux."
It's a mission that the company is translating for a domestic audience, of course, with its dual-brand strategy. "In China, we are developing flagship stores, both bricks-and-mortar and online, but also developing our service centres," he explains.
And now that they are "back in the game," as he describes it, the plan going forward is to "reinforce the presence, to reinvest, and to grow even bigger". "Our focus is on a strong growth mindset," he explains. "We want to push more and more while always respecting the Swedish values of collaboration and openness."
His leadership philosophy is one where his door is always open and encourages his team to come to him to share ideas. It's a philosophy that, in this current volatile, uncertain, complex and ambiguous environment, is more important than ever. "In this fast-moving market, we need to encourage and enforce these new business ideas," he says.
"It's becoming tremendously important that business leaders shape the culture, align the company's structure and establish a truly learning organisation. We need to remain agile, we need to be adaptive thinkers and we need to execute faster."
As a leader, he is adamant that "continuous learning is a must" and, practicing what he preaches, has recently started a doctorate at a top American business school, writing a thesis to help organisations "unlock the secrets of commercial excellence and growth in emerging markets".
Stronger as One
Ramon also knows that much of what has been achieved so far has been aided by robust supplier partnerships. "The business partners that we work with stay with us for a very long period of time," he says. "This is giving us a lot of stability in what we do here in China."
His career at Electrolux may have exposed him to a variety of global markets, each with its own ways of doing business, but there's a consistency in the approach to its supply chain that stems from the company's Scandinavian headquarters. "We consider our business partners and suppliers as family, so we are very careful when it comes to selecting them," he says.
One of the most important considerations is this long-term thinking. "When you start having this kind of discussion with your business partners, then they start to be engaged," he explains. "So it's vital that we have outlined, and can explain, a clear strategy and show them that, in this strategy, there is a win–win collaboration."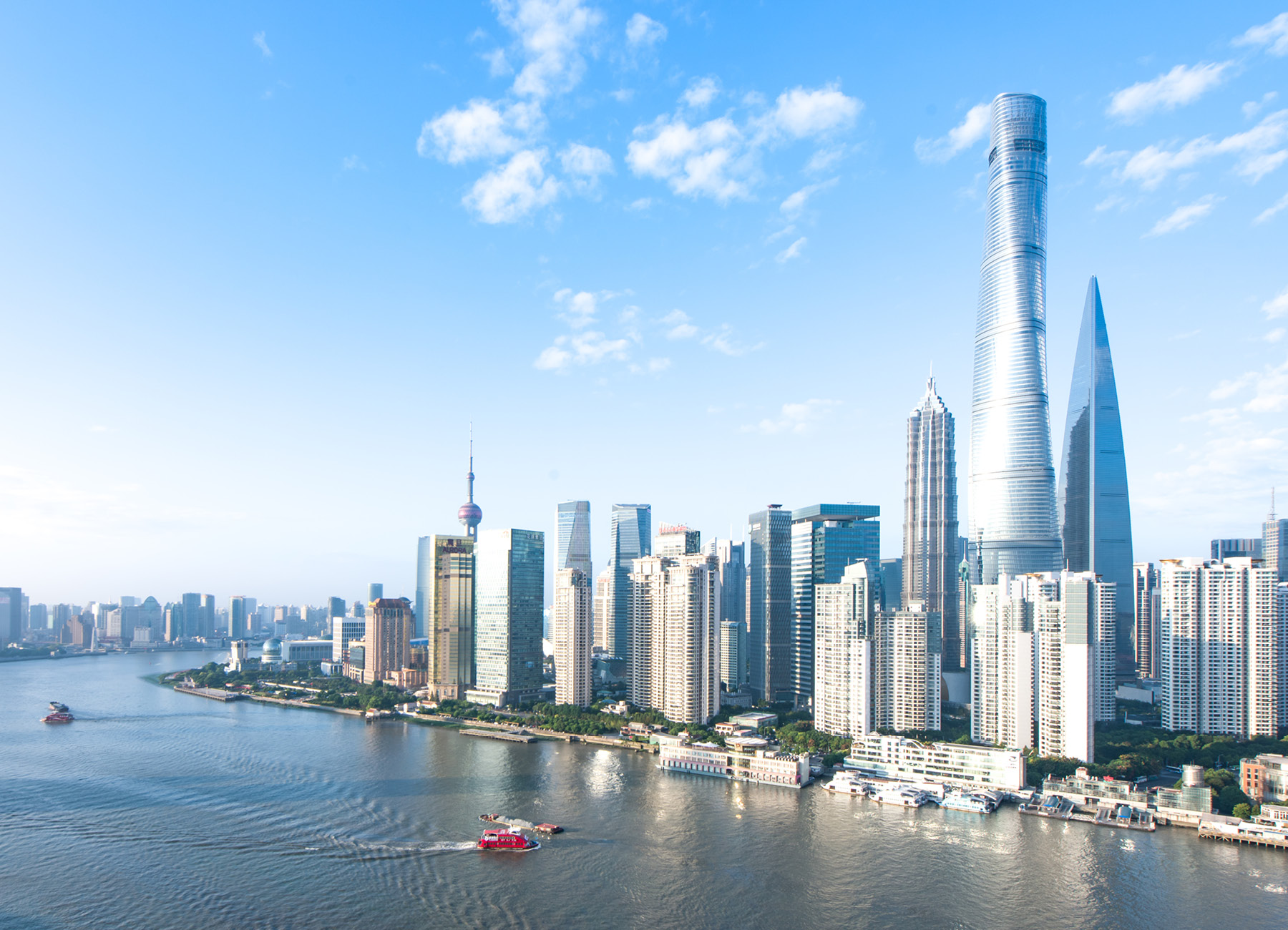 "Our purpose, Shape Living for the Better, is very clearly defined and we want to be very close to the end consumer and stay with them along their journey."
A shared passion for delivering quality products and services is another of the primary requirements. "When we work with a new supplier, we insist on the quality level and the first thing we ask of them is to showcase this to us to make sure that they provide the right products, for example," he says.
With particular reference to its "grow big, play premium" strategy in China, he explains that "quality and price position is so important, as is respect for the consumer that is buying our product". "Once we start discussing this, we immediately have the kind of collaboration and engagement from our partners that we are looking for," he continues.
At the other end of the chain, with its vendor partners, Ramon explains that there's no confusion caused by the dual-brand strategy. "They understand that we do have very clear messages for the two strategic brands and they accept that this is the kind of mindset and focus we go into their stores with," he says.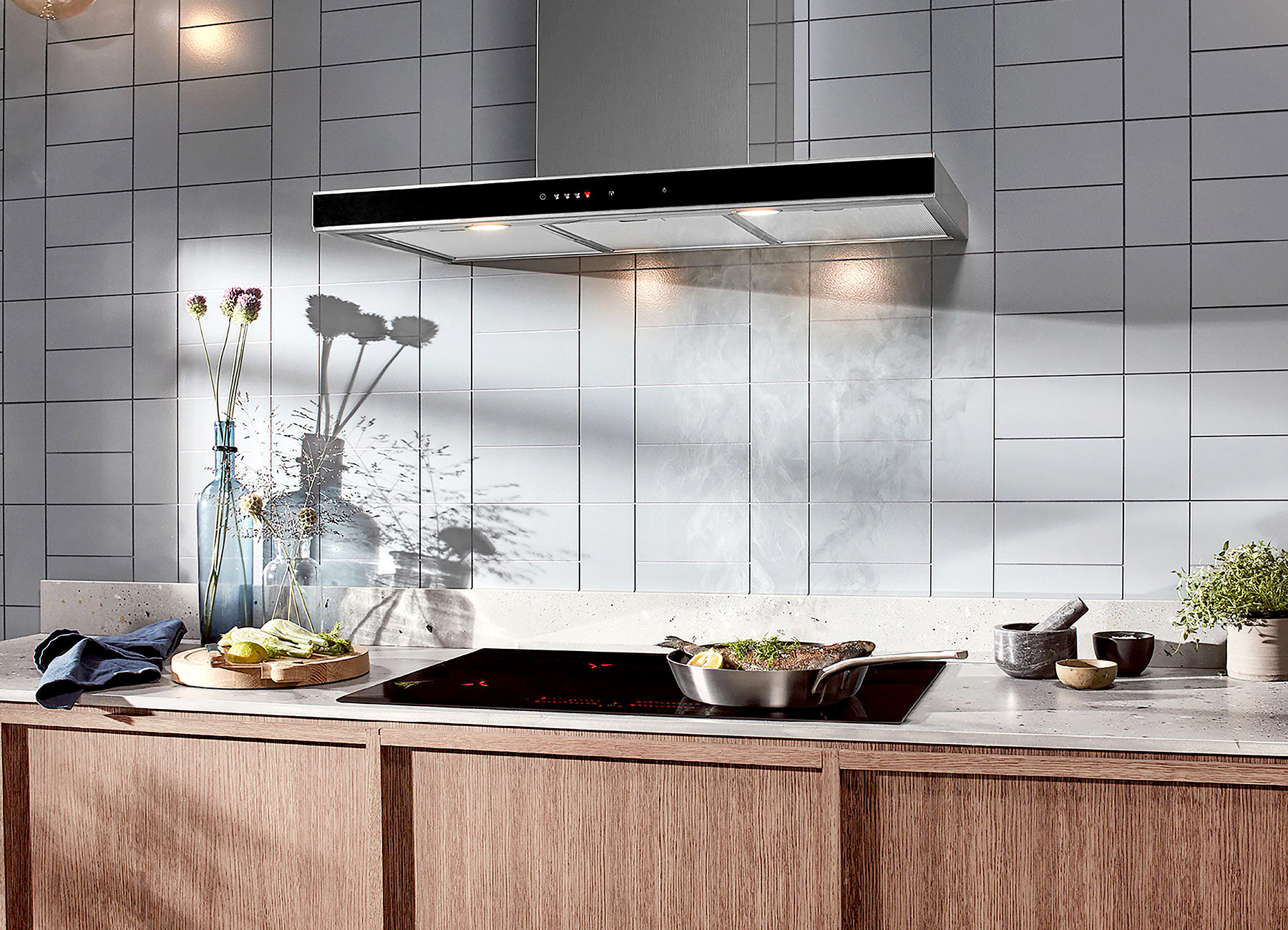 Regional Fast Facts
There is one major manufacturing site in Hangzhou, China. Around 80 per cent of its production goes to the APAC market.

Hangzhou is also home to one of Electrolux's three research and development and lab centres.

About 70 per cent of the region's production comes from manufacturing centres in Thailand, Egypt and South Africa.

In Japan and South Korea, small living spaces have seen a rise in demand for compact products.

The Group has reported limited product penetration in Africa, although there are signs of market growth.
With "Swedish thinking. Better living" the brand line for Electrolux, and "Challenge the Expected" the AEG brand promise, Ramon adds that there's a well-defined separation of the two brands. "This is seen in all the stores we are opening nowadays in China and that gives consistency," he says. "This is who we are."
To be able to serve the consumer best, the company has an array of partners across the spectrum of business; from materials to distribution and logistics. "Our purpose, Shape Living for the Better, is very clearly defined and we want to be very close to the end consumer and stay with them along their journey. Everyone has a key role to play. It's very important that we reinforce all these collaborations to really build our long-term plan."
Sustainable Focus
The partnerships Ramon is cultivating extend beyond the supply chain towards those who share a common commitment to social causes, in particular sustainability: as meetings such as his recent visit to the Shanghai Environment and Energy Exchange Institution with the view to building long-term strategic relations with the China Carbon Neutral Action Alliance (CCNAA) attest to. Having been invited to take up a board member seat at the CCNAA, he explains how, during the meeting, visions were exchanged, as well as "some concrete initiatives for carbon emission reduction and long-term sustainability plans".
Continuing on with a post shared on Linkedin, he adds that: "Sustainability is part of our DNA, it is more than just a focus or a practice, it is a way of understanding the present and our way of living."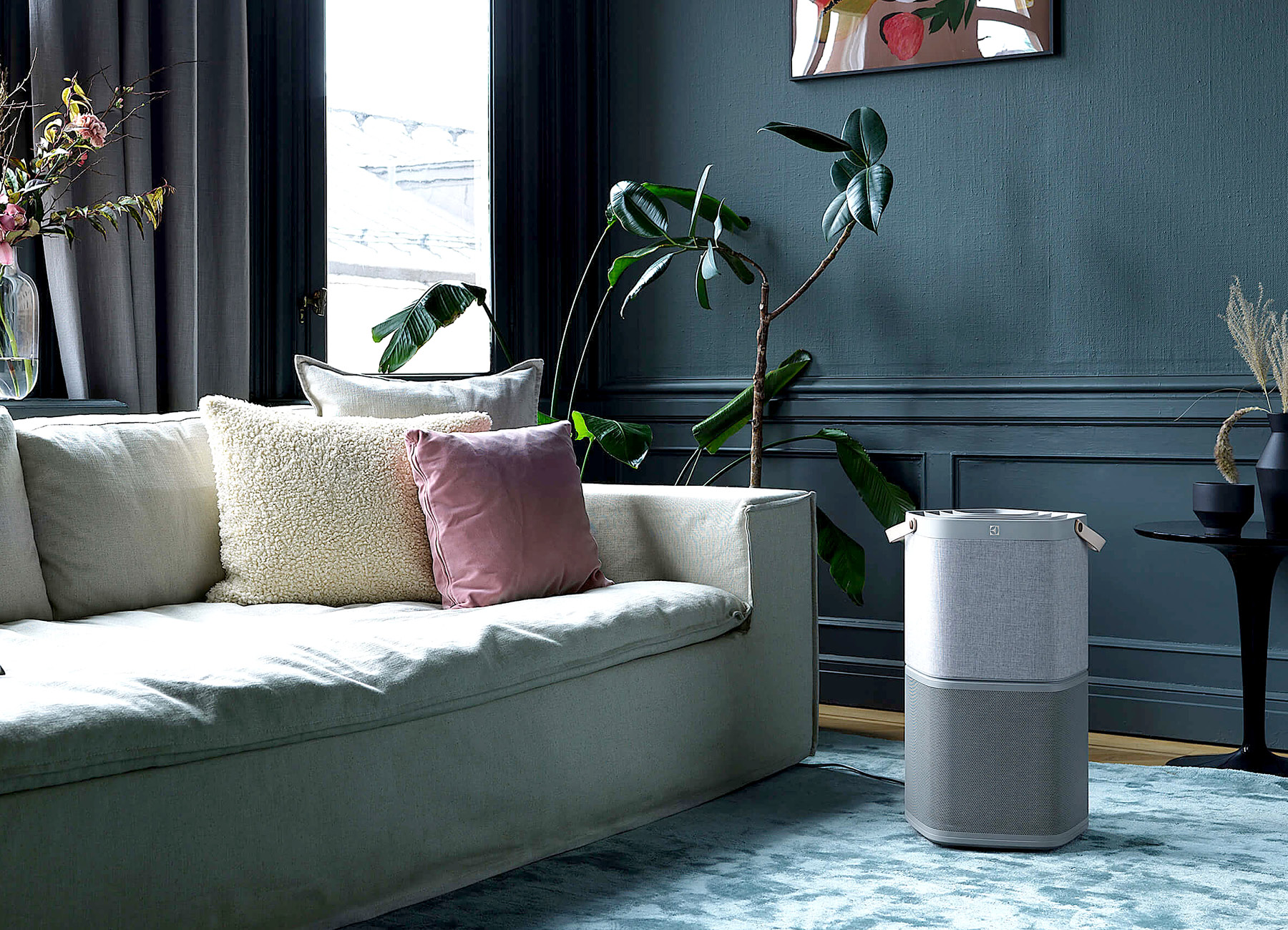 "We now have products that fit perfectly in the habits of the Chinese consumer."
Globally, Electrolux has declared its commitment to achieving carbon neutrality across its value chain by 2050 and has outlined three sustainability pillars: being a better company, with safe operations that optimise resources and reduce its footprint while fostering a diverse and inclusive workforce; creating better solutions, or products and services that allow the end user to save energy, water and resources and also encourage a circular economy; and better living, or enabling people to make more sustainable choices.
This year alone, across all its operations, the company has reported that 32 per cent of its factories are now "zero-waste to landfill" certified (the target is 100 per cent by 2025), that it has achieved a 15 per cent reduction in sea transport emissions in 2022 and that, four years ahead of target, it reduced its greenhouse gas emissions across operations at the end of 2021 by 78 per cent compared to 2015.
The Leading Edge
Ramon admits that it's a "luxury" to be able to work with a multi-brand portfolio, unlike some of Electrolux's competitors, who only have one brand in the market. "It allows us to be adaptable, have full control of the brand, and stick to the promises we make to our consumers," he says.
And it's something which, along with agility, gives the brand a leading edge in the country. "We have been able to adapt the products in line with Chinese preferences and what the consumer is looking for," he says. "We now have products that fit perfectly in the habits of the Chinese consumer."
Beyond products and services, it is people that set Electrolux apart. "We have created an atmosphere between professionals who have strong knowledge about the products, the industry and the consumer, but also have this capacity to work together as one team," he says. And that, he adds, is what "has given us these fantastic results we are seeing today".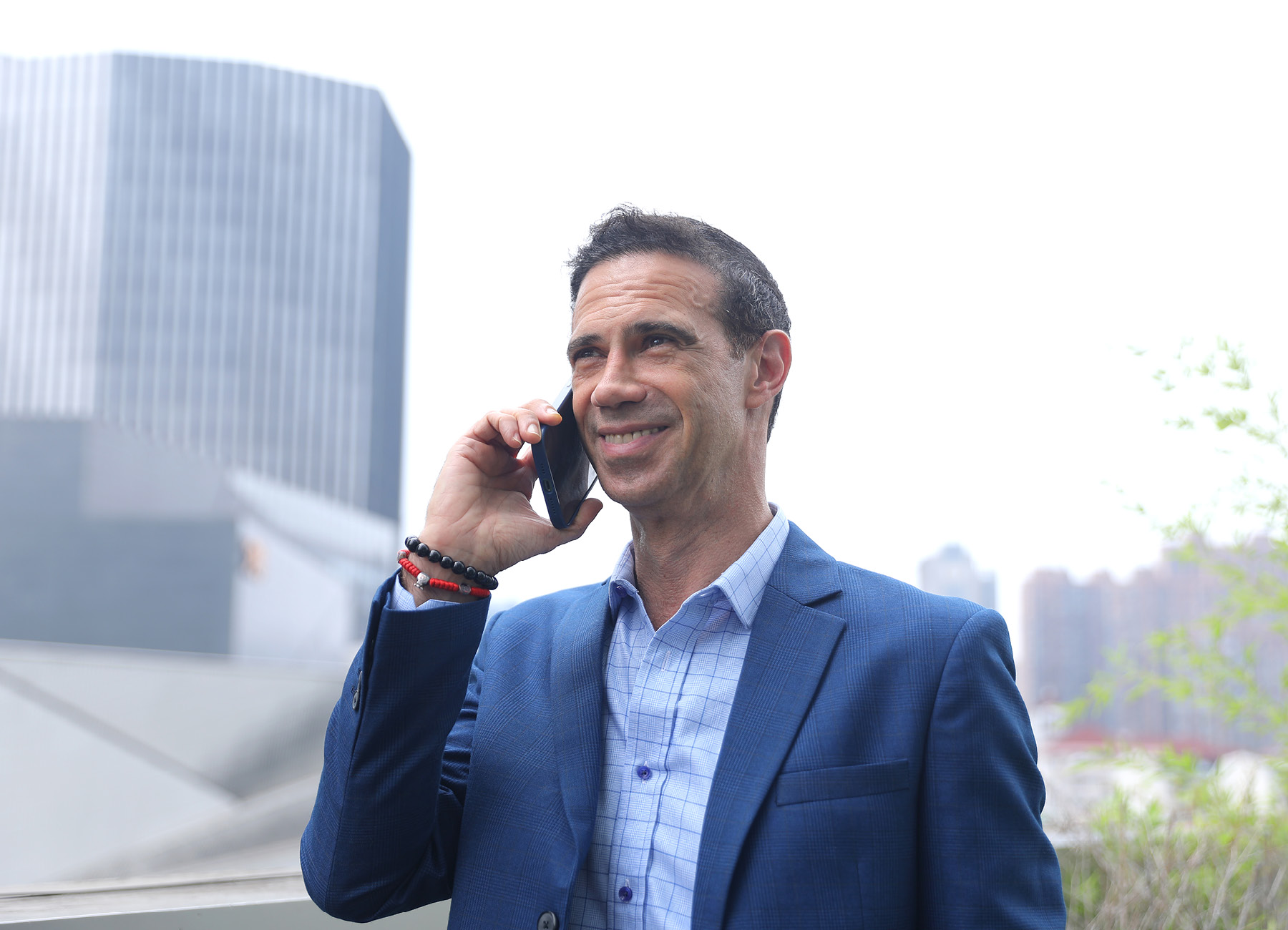 Multi-Markets
Although he's based out of Shanghai, Ramon is in fact responsible for five markets: China, Taiwan, Hong Kong, Korea and Japan. And the different characteristics of each of these require a tailored strategy.
"Korea and Japan are very developed, so our approach to the market is very different to China," he says. "To do business in Japan is to do business with mass retailers such as Yamada-Denki, Yodobashi Camera or Bic Camera as well as the ecommerce whereas, in Korea, players like Lotte Hi-Mart are absolutely key."