The high-pitched trill rings in my ears. Iridescent feathers flicker at high speed just in front of my face. A long, curved bill remains as still as a pin, yet its wings are on fast-forward, beating 50-to-80 times per second.
In this fleeting moment, the broad-tailed hummingbird hovers, revealing its green, white and magenta plumage while staring straight into my eyes before flying off backwards.

"They are the sound of summer here in the Rockies," says Dylan Good, expert hiking guide from Aspire Tours. I'm helplessly wooed.
After a panorama-packed drive through several biomes from the Mile High City of Denver, I'm now standing on a tiny footbridge straddling the Big Thomson River at Moraine Park.
From here, Good will lead our private day-hike through Rocky Mountain National Park. But before we can begin, I notice there's a snake at my feet. "That's a mountain garter snake," Good reassures me. "It's docile."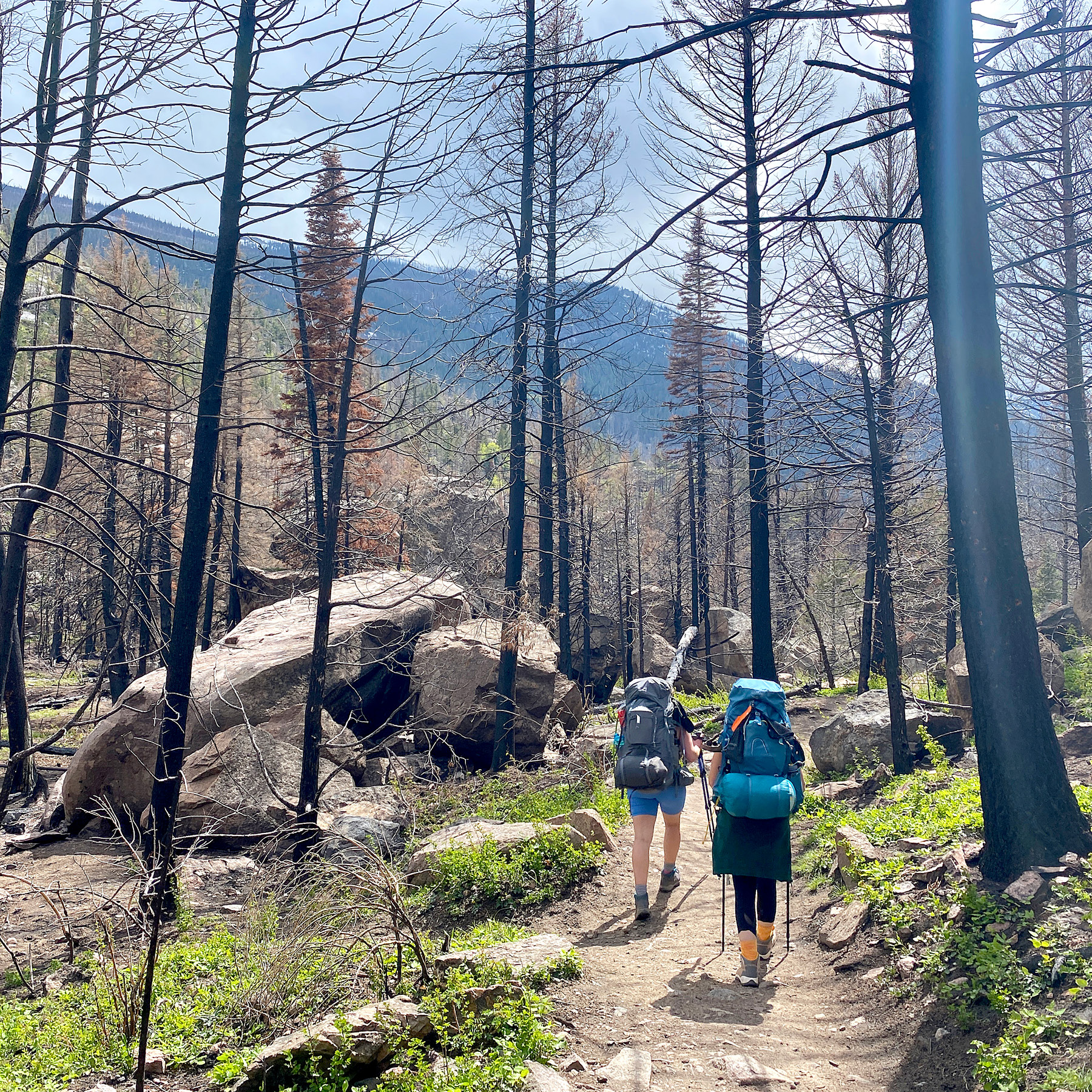 River Deep, Lake High
Ambling along the Cub Lake Trail, we track through a landscape of meadows, wetlands and savannas. Twitching ears in the grasses soon reveal a herd of white-bottomed antler-less cow elk.
"Alpha female elk teach other elk where to roam throughout the year," Good says. "And during mating season, bull elk arrive to begin their courting rituals, sending high-pitched bugling calls to the ladies."

We walk through a glacier-formed valley where low-growing juniper shrubs line the moraine-surrounded path. The main trees in the montane zone here (above 2,400 meters) are Douglas firs and ponderosa pines, with their fire-resistant red bark.
Their butterscotch-like aroma is divine. The Ute and Arapaho Native Americans valued their medicinal properties and used parts of the tree to sweeten their food.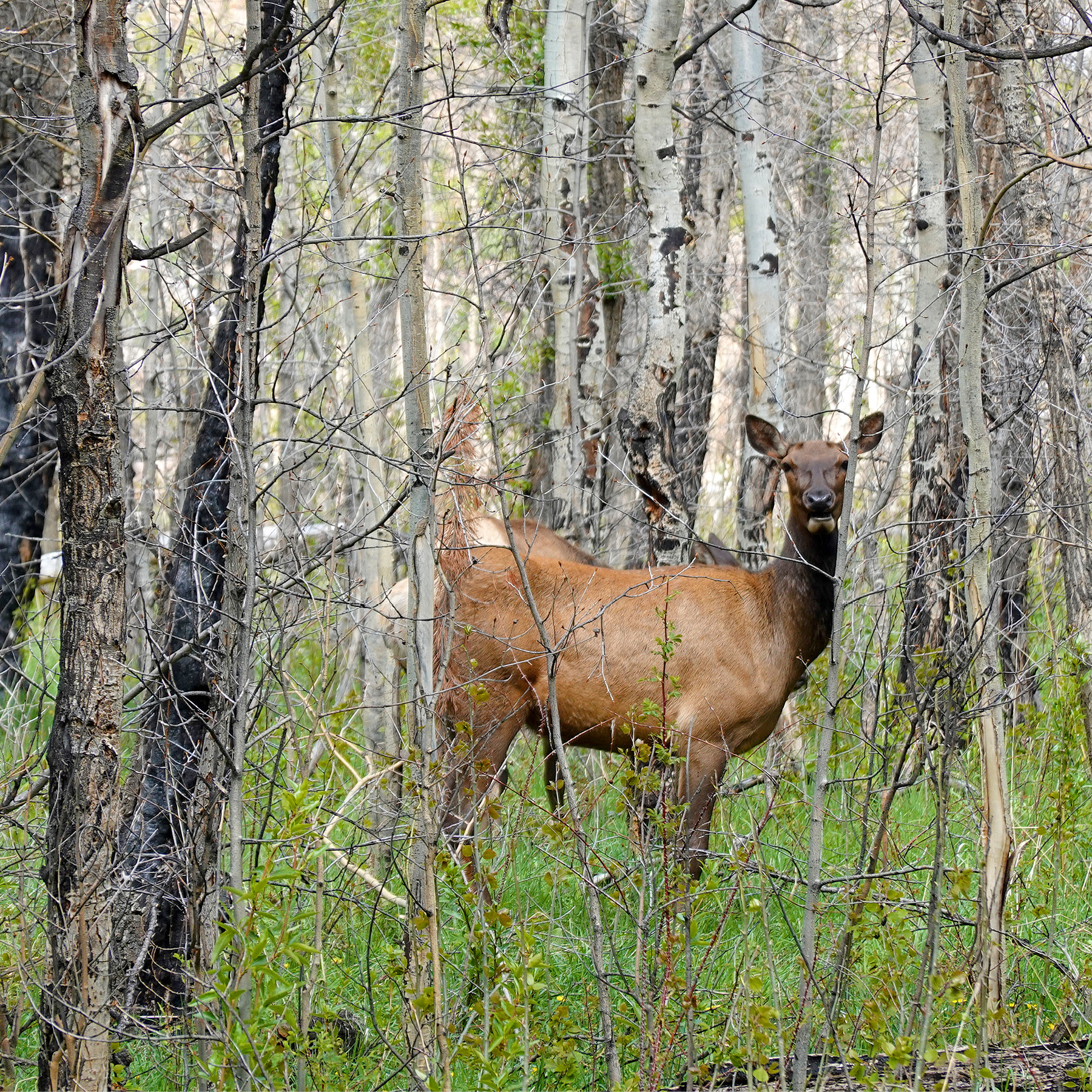 Fragrant Flora and Fascinating Fauna
The earthy herbaceous scent of fringed sage infuses the trail. A handsome golden-mantled ground squirrel leaps onto a log, pauses, then sprints off at lightning speed. Another stands sentinel on a rock.
We are in a riparian wildlife corridor, where streams, rivers, lakes and ponds attract white-tailed ptarmigan and other grouse.
"Marmots turn white in the winter for camouflage and live on higher ground. But in summer, they turn a mottled brown and grey to blend in with the plants they forage for here," Good says.

At around 2,600 meters, we spot the vivid blue Steller's jay with its black-crested head and distinctive white dot by the eye. It's known for its ability to mimic other birds, though not quite as accurately as the Australian lyrebird.
Aspen trees then join the pretty setting. Their bark creates a natural sunscreen, which protects them at high elevation.
"Little marks on trees like this are where pregnant elk drag their teeth. They eat the nutritious outer part of the bark," Good explains. "Larger oval marks in winter can be from bull elk, deer or moose, ridding themselves of their antlers."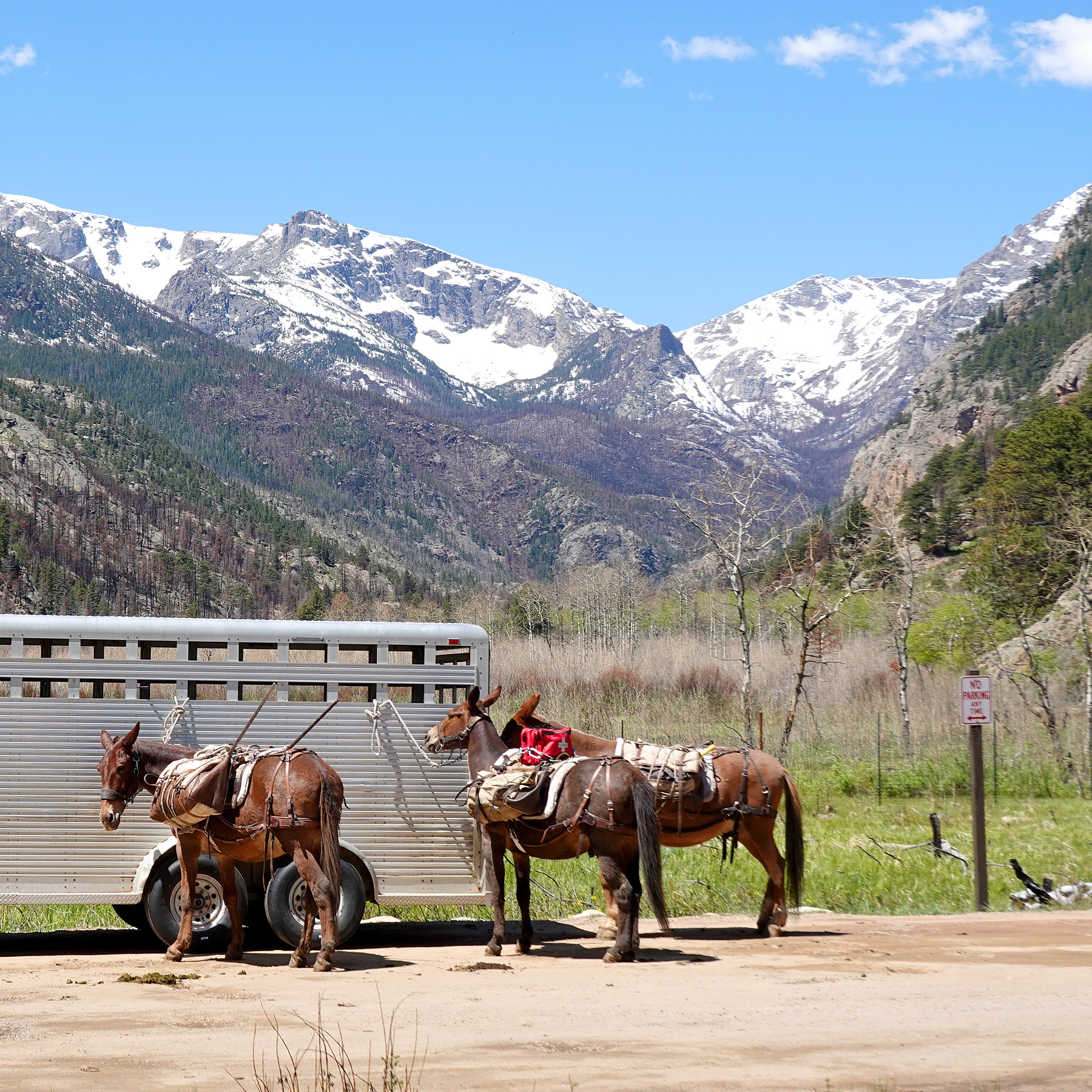 Good is an encyclopedic rover of the Rockies. Through him, I learn that the non-rounded, more splintered marks are likely from a bear or a mountain lion scratching at the tree. We gaze up at the Aspen grove. It's one whole system interconnected underground through its roots, making it the largest living organism on earth.
Good then reveals that we are now in mountain lion territory. Fortunately, the predatory cat prefers a menu of rabbits, birds, mule deer and bighorn sheep. "There are also around 18 black bears living in the park," he adds.

Continuing along on this cool and crisp summer's day, we reach sub-alpine Cub Lake. It appears, haloed in spent lily pads, and is backdropped by 3,940-meter Stones Peak.
The highest point in the park is Longs Peak at 4,348 meters above sea level. It's one of the 58 of Colorado's famous '14-ers' (a mountain peak 4,267 meters above sea level).
Apparently, we'd have to hike through five separate climate zones to reach its primordial snow-tipped peak. With that 'appetizing' thought in mind, we instead unpack our picnic, perched on a sun-flooded granite boulder revealing schist, quartz and gneiss.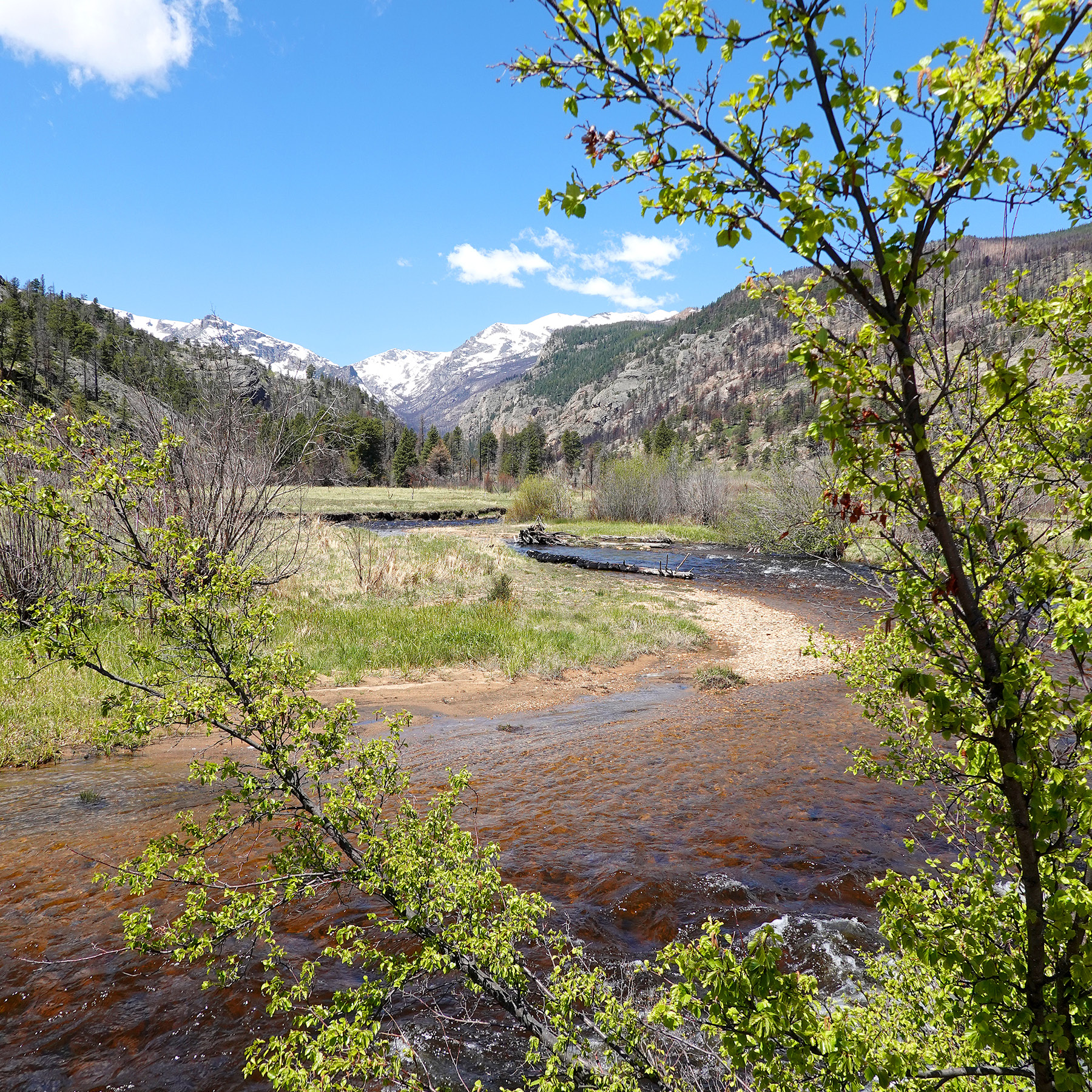 What Goes Up…
Our seven-kilometer hike is a loop, so we descend through a sun-flecked Aspen and pine forest. At an area known as The Pool, we cross a footbridge back over the Big Thompson River to continue the hike along the Fern Lake Trail.
Through a peaceful lodgepole pine forest, we follow the river downstream. It's home to Colorado's state fish. The (catch and release only) native greenback cutthroat trout is actually more red than green. Its rather unsavory name is due to the two red stripes near its jaw. Although it is listed on the federal endangered species list, due to conservation efforts, the fish is gradually repopulating.

Wandering through this wondrous watershed, we happily hobble over scree slopes and skip across stepping-stones through babbling brooks. The moment then arrives.
Good raises his hand and halts. I have no idea why. He stoops. I stoop. He leans. I lean. He squints. I squint, as we both peer into the thick vegetation to our right.
Hearing a rustle, our ears lead our eyes to the humped back and palmate antlers of a well-camouflaged moose. It's massive.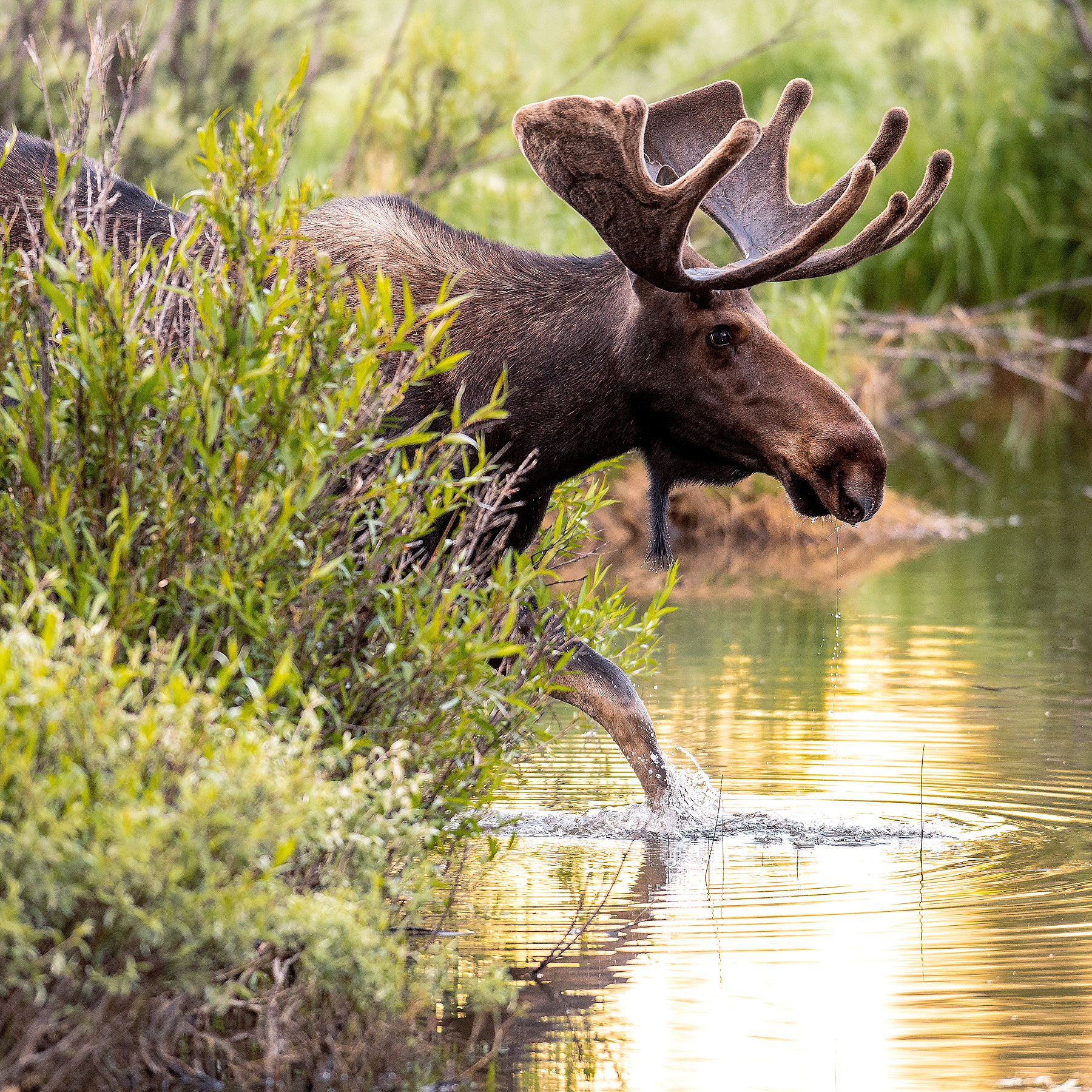 I freeze, breath held. And just watch and wait. And wait. The moose is not interested in us, and it already knows we're there – moose can detect sound up to two miles away. Luckily for us, it is more focused on eating, since even a calf can outrun a human at just five days old.
In a cocktail of heart-thumping nerves, my eye-popping face is a lid on a thrill-filled scream. It's nothing short of a privilege to watch this powerful beast live out its daily life. And this is just one day in the life of the renowned Rocky Mountain National Park.
---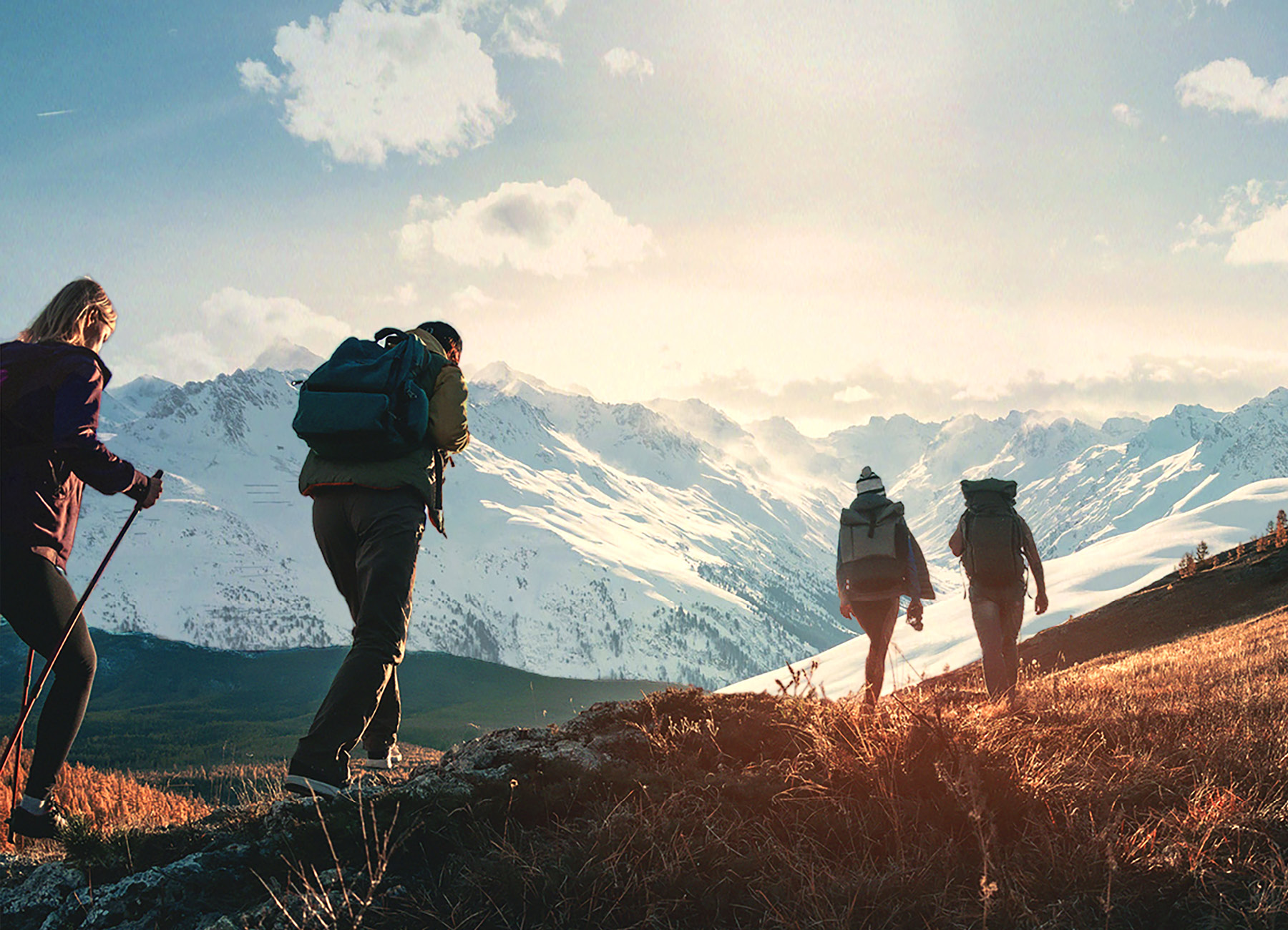 ASPIRE TOURS
The above day hike with family owned Aspire Tours begins with a luxury sport utility vehicle pick-up at Denver Union Station. It includes an expert guide, park entrance fees, a packed lunch and return drop-off. For this and other nature and wildlife tours, visit: aspire-tours.com
---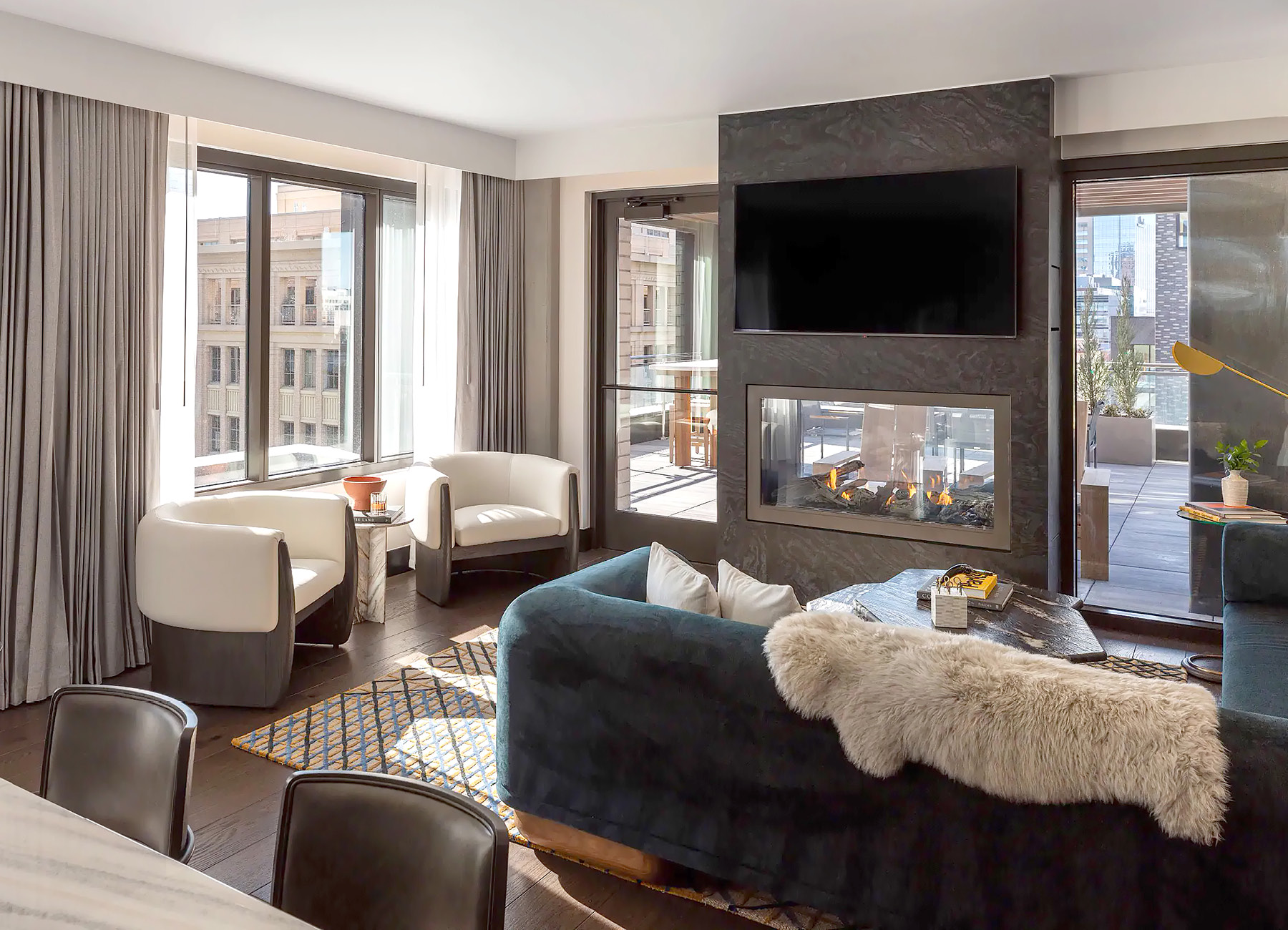 WHERE TO STAY AND DINE
Thompson Denver is a boutique hotel new to the Mile High City, and is within walking distance of the pick-up point. At the property's signature restaurant, Chez Maggy, a Michelin-starred chef prepares French-inspired dishes, which adjoins a classy cocktail bar.