As an industry, agriculture has perhaps the most clearly defined starting point of any – a seed. That seed, one of many in any given paddy or field, will grow to become produce. Ultimately, it will be consumed but along the way it will be harvested, packaged, transported, marketed and sold. 
This inter-journey between points A and B is the proving-ground for industry players, says PJS Global Managing Director Pulkit Jain. "All the companies doing business within an industry rely on those same start and end points, and they all take part in the space between," he says. "How you differentiate yourself among the competition relies on how many parts you can control within your industry, from start to end."
Small wonder, then, that trade and development giant PJS has, since its inception in 2009, focused on refining and perfecting its supply chain. An industry veteran, PJS runs its harvested produce across the world from Asia to Africa and the Middle East in between. Despite its size and scope today, Pulkit says the business model emerged years ago from an apparently minor opportunity in Nigeria.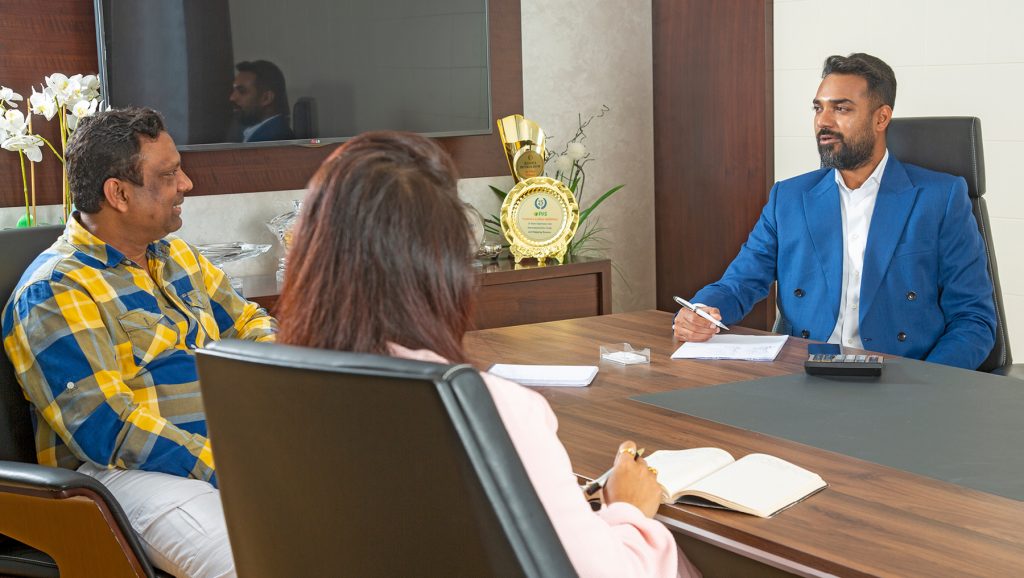 "Diversification has always been one of PJS's major values. So, I began to trade petroleum from the Middle East to India."
"Nigeria has the biggest population in Africa and it's a population that eats rice," he explains. "There was only a little rice being grown there; maybe two companies were doing it." The Nigerian Government had decided to grow its rice industry, so Pulkit, having already taken PJS beyond Asia and into the Middle East, made a decision. "We shifted our business, so instead of supplying our rice to other companies, we started selling our own brands in Nigeria," he says. "This was the first step towards controlling the value chain."
As PJS's rice business grew, Pulkit began chartering vessels to transport the company's rice, but then in 2015 Nigeria banned rice imports. "This was a major setback," he says. "But there was a solution. I sent people from India to Nigeria to research how we could grow rice in the country." By 2017, PJS was growing rice and raw cashew nuts in Nigeria and Ghana for trade with Asia. "We were fully integrated; growing, processing, packing and serving, all within Nigeria," he says. "That was a good, stable business and we saw the next step as diversification."
That meant the establishment of collection centres in Africa where cashews were gathered from the source and sold to processors. "It was a way of strengthening our chain of procurement," he says. At the same time, the petroleum business had caught Pulkit's eye as a way of branching out from purely agricultural products. "Diversification has always been one of PJS's major values," he says. "So, I began to trade petroleum from the Middle East to India."
The advent of the COVID-19 pandemic changed his plan. "Petroleum trading is so reliant on logistics, and the pandemic impacted so many logistics businesses," he says. His solution was to invest in vessels themselves, and soon he'd formed a shipping company of his own. "That way, we were no longer dependent on the market vessels."
As PJS had done before, the new division began chartering bulk vessels to ship PJS rice and fuel around the world. "We became as ingrained as we could in fuel, rice and cashew value chains," he says. "In doing so, we added value to the entire business: PJS has been valued at close to US$1 billion [€949 million]. It's been a great time of achievement for me."
In light of his experience developing PJS, growth has taken on a new meaning for Pulkit. "Diversification is growth," he says. "We cannot be OK trading just one product and not controlling its supply chain. We have to grow that thing, manufacture that thing, ship that thing. That's our scope over the next three-to-five years, to integrate bulk vessels into our chain and in doing so, strengthen our shipping business."
The shipping side of PJS, only two years old, already makes up 15 per cent of the business. "I believe we can take that even higher, particularly through our steel business, which is growing very fast in several countries."
The development of a global supply chain isn't something that can be done overnight, nor can it be achieved alone. Pulkit says it's a constant conversation with suppliers and partners along the way. "We're always talking numbers, budgets, market surveys, supply figures. You have to talk to your partners to figure out how you can best grow together. If you're only controlling three or even eight per cent of the industry, you need that industry to grow with you."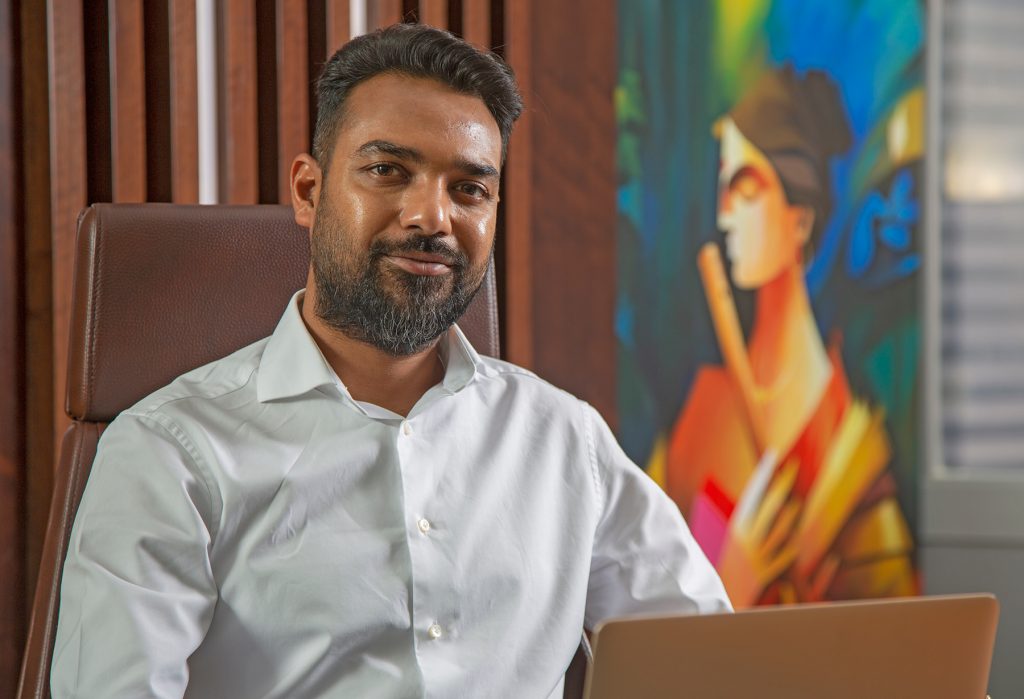 "You have to talk to your partners to figure out how you can best grow together."
Technology has played a significant part in the growth of PJS. A partnership with software solutions provider Robosoft Solutions has been particularly fruitful, as has the use of enterprise resource planning and other analytical tools to crunch numbers and refine operations. "In the last three or four years, technology has played such a vital role in our communications. Back when we started, something like WhatsApp wasn't available to us. Now, much of the business relies on WhatsApp."
With its all-encompassing approach not only to agricultural commodities but petroleum and shipping, PJS Global has pushed the limits of control. "If you can't have some level of control over every element of an industry, you can't stand apart," Pulkit says. "At PJS, we're controlling end to end, from growing to serving end customers. That's how we stand out and that's how we'll continue to grow."