The open roads and spectacular destinations have been left dormant for long enough. The immaculately crafted Aston Martin DBX is here to set a bold new standard of adventure for anyone who gets behind the wheel.
Art, sun and rediscovering mother nature's hidden secrets. These are three of life's finest pursuits that have escaped many in recent times, but today that's all about to change.
The world is once again ready to be explored and the only companion you'll ever need is the impeccable Aston Martin DBX. More than its silhouette suggests, the iconic marque's first luxury SUV is a dynamic solution that transcends every parameter of the traditional automobile. It brings together heritage, charisma, breathtaking design and unwavering multi-terrain capability through advanced British craftsmanship.
Discovering the hidden gems of your own backyard runs in accordance with discovering the full suite of the DBX's hidden talents – regardless of whether there's a road. The proof? It's right here in a visual tale of adventure and a stylish journey into the unknown.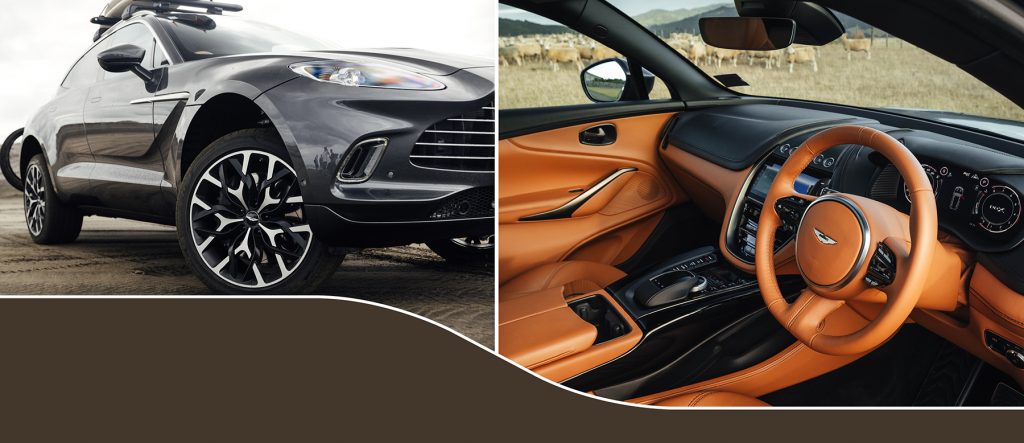 Visual spectacle
Captivating an audience is best executed on the big screen and Aston Martin has taken art in motion to new heights with an ensemble partnership featuring some of the industry's most distinguished names. The production was led by award-winning Italian director Luca Guadagnino and stars Golden Globe and Emmy award-winning actor Josh O'Connor, with musical direction by British songwriter Devonté Hynes and art direction by legendary British designer Peter Saville.
The visual spectacle is a slick short film capturing the essence of a sun-drenched Sicily. Rolling green hills, glorious Mediterranean villas, flowing country back roads and hidden trails that lead to emerald green water springs all encompass the concept of function and form.
More importantly, it's a film that invites audiences to explore the endless personalities of the DBX by becoming a part of it.
"It was wonderful how once Josh started to drive the Aston Martin DBX, the car somehow became this unique, beautiful sculptural object," Guadagnino says. "His figure and line perfectly blend into the line of the car."
The unmistakable sensation of speed and road presence is equally highlighted through the subtle burble of the V8 engine set against Hynes' lively soundtrack and rich cinematography. As with all his past films, Guadagnino demands that the viewer foster their own interpretation of the narrative; exactly like how an Aston Martin DBX driver is expected to carve out their own exciting journey.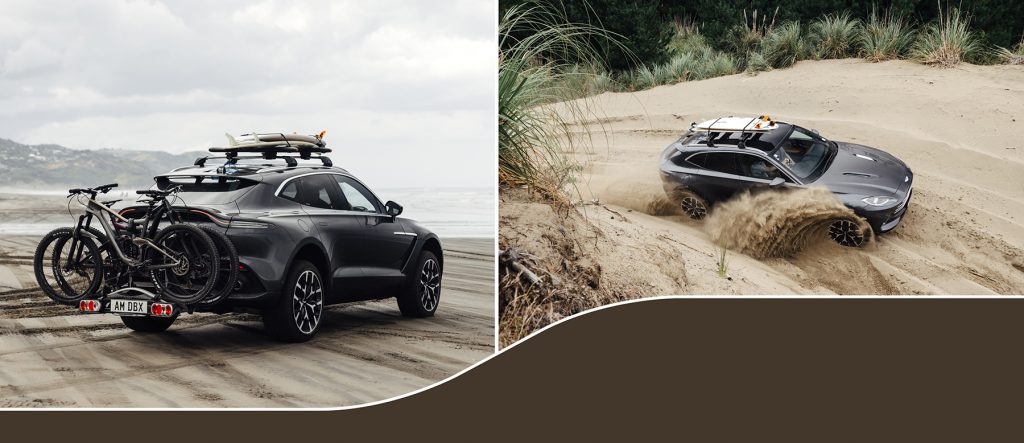 The ultimate travel companion
The pinnacle of luxury in the automotive world wasn't born overnight. The Aston Martin moniker has been forged over a 108-year history delivering the finest in British carmaking.
Designed at Aston Martin's studio in Gaydon, Warwickshire, and built in the company's state-of-the-art production facility in St Athan, South Wales, the DBX shares its DNA with its sports and GT siblings. This means combining effortless performance, superior dynamics, ultra-luxurious handcrafted interiors and a truly bespoke customer experience.
Its greatest appeal lies in its intent, which comes with the broadest design brief in the carmaker's history. This has allowed the DBX to take on many forms, the most important one being an SUV with the soul of a sports car.
With borders reopening and easing restrictions on travel distances, the DBX is the ultimate companion for any type of trip in any given climate. No destination is too far or too difficult to navigate with the DBX being engineered to handle moderate depths of mud, snow, sand, standing water, gravel and grass.
Most importantly, it overcomes various terrain types with meticulous levels of composure to encourage real confidence behind the wheel – a rare trait in the saturated world of SUVs.
Additional engineering feats aiding the vehicle's dynamic performance include Aston Martin's in-house aluminum bonding technique to ensure low-weight and high-rigidity properties. This results in a reduced curb weight of 4,949 pounds without sacrificing ample cabin space for unwavering luxury appointments and bespoke touches.

The DBX's thrilling driving dynamics are underpinned by the proven four-liter twin-turbocharged V8 from AMG, an engine also utilized across the company's DB11 and Vantage models. This beating heart affords the DBX a very capable 404 kilowatts of power and 700 newton meters of torque, while a nine-speed automatic gearbox is capable of sending 100 per cent of drive to the rear wheels as required. All this equates to the SUV being able to dispatch 0–62 miles per hour in a blistering 4.5 seconds.
The notion of fun is, of course, subjective and for those who prioritize longer scenic journeys, the DBX's luxurious alter ego delivers. Fuel economy is kept in check with cylinder deactivation technology while superior ride comfort is bolstered with adaptive triple volume air suspension paired with the latest electric anti-roll control system and electronic adaptive dampers – the latter of which allows the vehicle to be raised or lowered on demand to suit any driving condition.
Practicality isn't compromised in the DBX's pursuit of performance. For the first time in Aston Martin history, there will be five full-sized seats finished in full-grain leather sourced from the carmaker's long-term partner, Bridge of Weir. The elegant cabin is highlighted with fine handcrafted details including liberal use of premium metals, glass, wood and Alcantara throughout.
Whether it's an endless summer getaway or a frozen winter playground, the DBX is more than capable of handling life's greatest demands with an impressive 22-cubic-foot trunk space capacity.
The intelligent interior layout allows the DBX to accommodate everything from luggage to golf bags to ski equipment. Custom optional accessories also offer a Pet package, which includes a portable washer for muddy dogs after a walk.
A Snow package elevates the attention to detail with boot warmers to take on the most extravagant of ski trips. The Aston Martin DBX culminates in a bold new standard: the journey is the destination.

Tailored to your perfection
Personalization lies at the heart of every Aston Martin creation. The highest order of this is known as Q by Aston Martin, the company's ultimate bespoke personalization service, which offers a range of unique enhancements to ensure your vehicle is like no other in the world.
The DBX benefits from the impressive catalogue of these options, which elevates the SUV beyond the scope of the core option range in power, elegance and beauty.
Owners are almost limitless in their choice of specification, from special body paint to interior material upgrades and even incorporating a personalized family crest into the car's design. The DBX is a living blank canvas awaiting its owner's finest personal expression.