When it comes to any industry, standing out in a competitive landscape is vital to a business's success. While that can come in many forms, depending on the sector, having a meaningful difference – one that is valued by current and potential clients – is key. For accountancy firm PKF Australia, that differentiation comes not only from leveraging the strength and recognition of the global PKF brand and access to global resources, but also from its people.
"The only thing that can really set any professional service firm apart is its people," CEO Peter Cannan tells The CEO Magazine. "In terms of technical capability, we are as competitive as anyone in the industry. Say you want someone to do a set of financial statements for you. Well, you can go from nought to 100 in terms of the rankings of the size of the firms, and you'll get the same result because it's all standards and arithmetic driven. It's an outcome that's formulated, but that's not going to help you grow."
Growth, he explains, must be achieved with the soft skills, the intangibles – something the most trustworthy advisers have in their DNA. "How you grow is very much about how you trust your adviser, whether your adviser is able to listen and assimilate what they're hearing and then feed it back with a new way of thinking. That new way of thinking, whether it be about finance, another merger or acquisition, or another type of opportunity, is then brought to the party, so to speak," Peter says.
"The point is, you have to be a trusted adviser to get that to happen. And becoming a trusted adviser happens only by personal experience. One cannot earn trust simply by saying, 'I'm a trusted adviser.' It's a very personal trait. So having those people in your organisation is the only real difference one can tout in professional services."
HOLISTIC DEVELOPMENT
Having people like this on the team at PKF isn't accidental; they're groomed to become some of the industry's best. "A wealth transition or a succession plan is something that pretty much every accountant would say they are able to do, but they don't necessarily do it with the right emotional understanding of the impact on the client," he shares.
"There's a lot of work that goes into our team's development, so they can ask the right questions and provide answers. PKF offers a more holistic approach. Rather than just doing a simple asset transfer, we offer a more personalised service than a typical accountant would."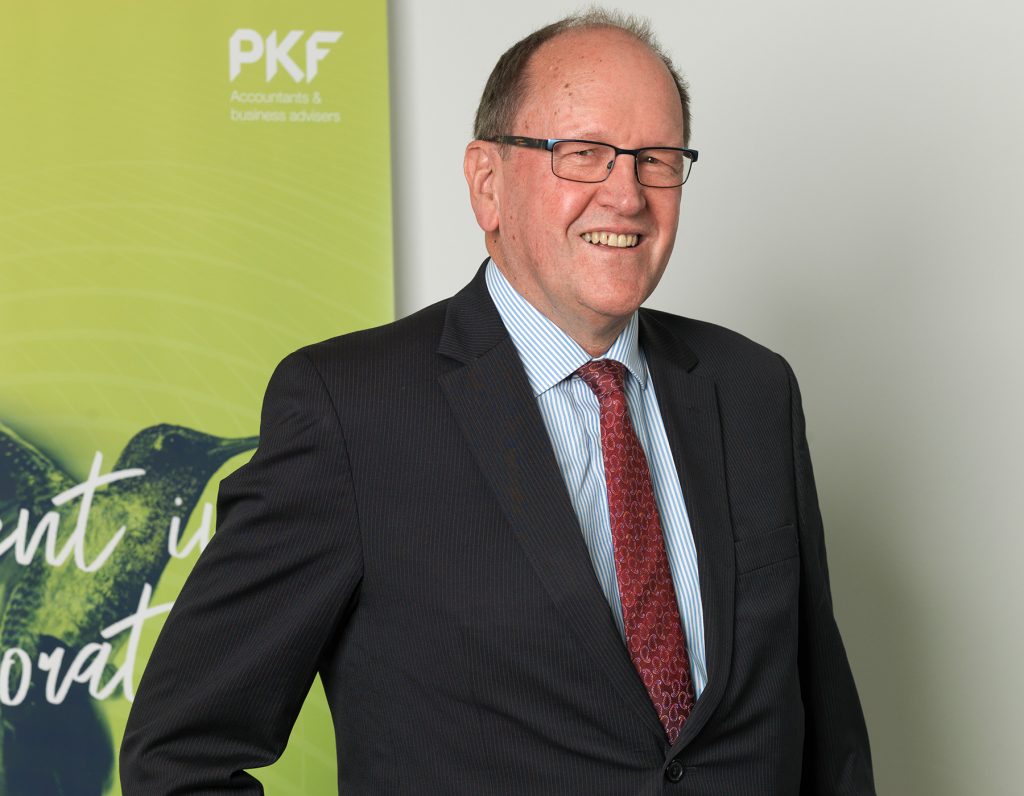 Currently, PKF Australia offers development programs for its team members like 'Dare to Aspire' and 'Thrive & Lead', which run out of Sydney and Newcastle. However, Peter is insistent the company can do more. "We still have some work to do in developing the systems and processes for looking after our staff," he says. "We do it instinctively, but I think we can do better. 
"I'm working to introduce national learning and development programs for the development of our people in all other offices too — they haven't always gotten the same opportunities, necessarily. There's a lot of excellent work being done around our network that needs to be spread around so everyone can benefit."
INNOVATIVE GROWTH
In Australia, PKF has 94 partners and 750 staff members located in Sydney, Melbourne, Brisbane, Perth, Adelaide, Canberra, Hobart, Newcastle, the Gold Coast, Tamworth, Walcha, Rockhampton and the Central Coast. Its primary objective is to offer greater opportunities, benefits and synergies to clients. To achieve this, Peter relies on the power of technology and resources, allowing PKF to bring even greater value to its clients going forward. 
"We really want to help our clients grow," he stresses. "And innovation is fundamental to that as it allows us to help clients position themselves for success. For one, we help them grow with digital marketing. Then, to manage that growth, we help them with advanced software like Netsuite enterprise resource planning and rock-solid IT systems. 
"We use data analytics and business intelligence tools under our accelerate and vision models to help improve our small-to-medium enterprise client's decision-making processes. And we continue our development in technology to support audit and assurance along with all of our traditional compliance work."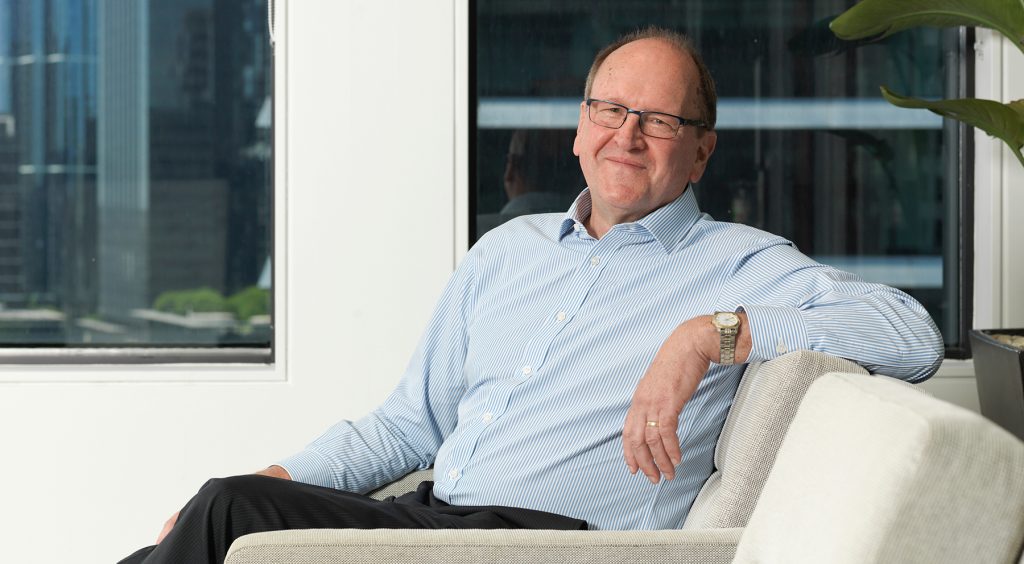 "We really want to help our clients grow. And innovation is fundamental to that."
Of course, to make all of that happen takes a committed team that understands that PKF's success is ultimately its clients' success. "Honesty and integrity are the kind of values that everyone puts up on their website, but I've found our group here genuinely cares for their clients. They'll put their clients before their own profit," Peter shares. 
"Now, we will charge a reasonable fee for our services, but it's not one that's going to break a relationship. We want our clients to feel like they're getting fair value. And at PKF, the folks are far more collaborative and collegiate than any other professional services firm that I've worked in."
CONSISTENCY IS KEY
Peter joined PKF Australia as National CEO in March 2021. He knew the company had a strong reputation for practical, client-focused service, and he saw that with his skill set he'd be able to drive new growth and take the company to new heights. 
"PKF already had a long history of excellent service to its clients when I joined – it's not something I've created," he points out. "Instead, I'm finding myself acting as a guide, like a bee going around and pollinating ideas across the network. There are a lot of great things happening, but now it's about getting them to happen more consistently across every office."
With 25 years under his belt in professional services, Peter knows a good organisation when he sees one. And to him, PKF is the best of the best. "PKF is a great place to work," he smiles. "And we want to attract more great people with the right attitudes to come and serve our clients. We are expanding, and we have an opportunity to recruit many different types of professionals, not just accountants."