A chartered accountant in the late 80s, Pawan Chaudhary was on an official visit to a pharma unit when the idea of setting up a pharmaceutical company struck him. Sensing high potential in pharma, he founded Venus Glucose in 1989.
But as glucose prices remained static in a fiercely competitive market, Chaudhary shifted his focus to highly potent fixed-dosage injectables, where competition was far less. Unlike generic manufacturers, he focused on technologically complex products to stand out. Consequently, the company posted impressive growth and went public in 1994, changing its name to Venus Remedies, of which Chaudhary is the Chair and Managing Director.
In the following years, which overlapped with sweeping changes in patent laws, Venus Remedies multiplied its turnover. "This coincided with another significant shift in focus when we set up our R&D wing, Venus Medicine Research Centre (VMRC), in 2004 and started including patented solutions in our portfolio," he says.
"It took us just three years to develop considerable expertise in super-speciality products like highly precision-demanding cancer drugs and antibiotics as we signed several contract manufacturing and marketing deals with leading multinationals."
Going Global
Chaudhary says another high point for Venus Remedies came in 2010 when it got its first patent for Elores, the company's flagship product that combats multi-drug-resistant superbugs. "With nine globally benchmarked manufacturing facilities, including a wholly owned subsidiary in Germany, we're today among the world's top 10 fixed-dosage injectable manufacturers."
Enhancing its export revenue through a structured road map focused on regulated markets for both volume-driven (generic) and value-led (research) growth, the company set up 11 overseas marketing offices, secured more than 750 market authorizations globally and won 25 international GMP accreditations.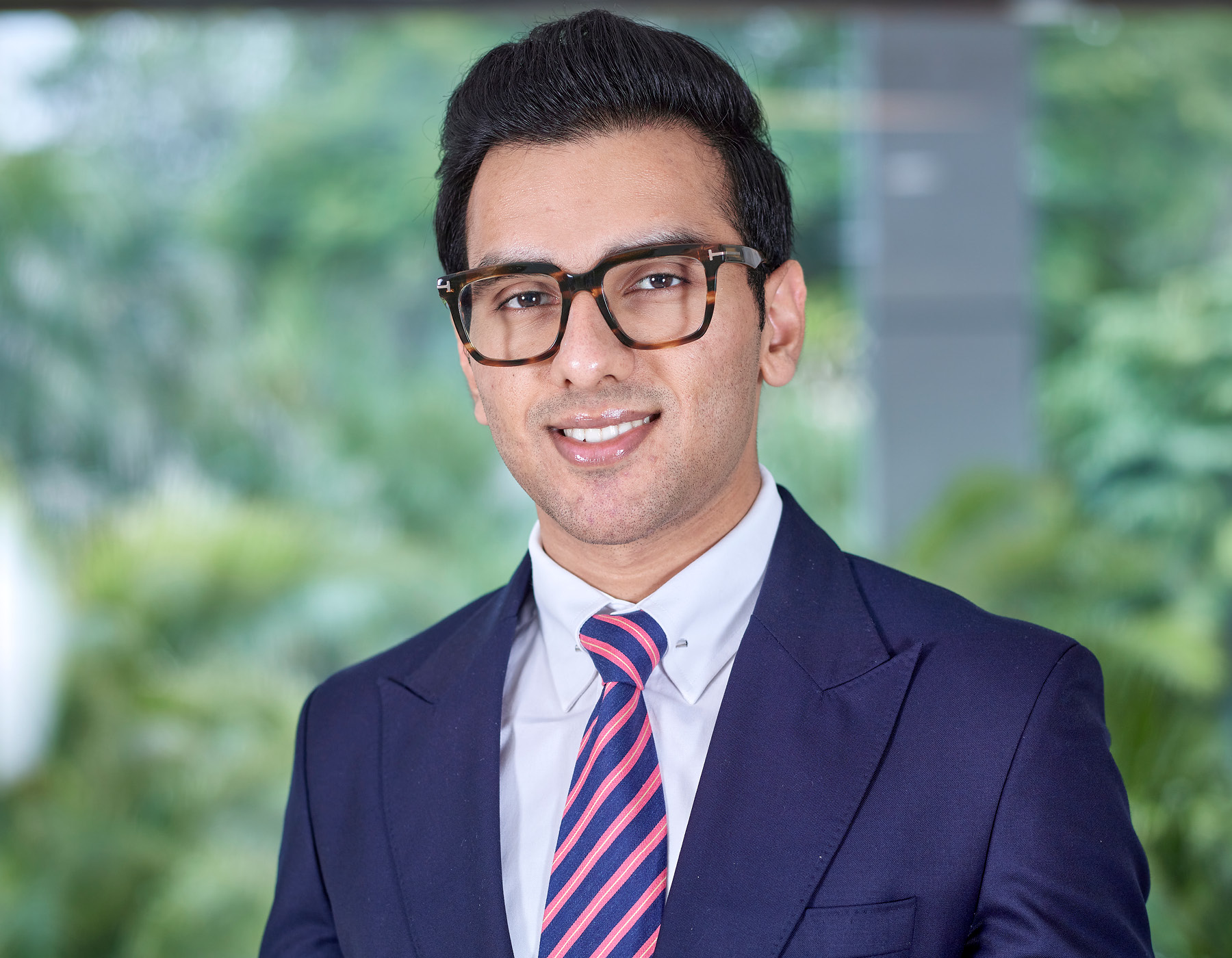 "With nine globally benchmarked manufacturing facilities, including a wholly owned subsidiary in Germany, we're today among the world's top 10 fixed-dosage injectable manufacturers."
- Pawan Chaudhary
With exports accounting for 70 percent of its revenue, Venus Remedies has a global footprint in 80 countries, including regulated markets such as the United Kingdom and Italy, bolstered by strategic alliances with leading multinationals like Teva, Adcock and Intas.
The company, which has redoubled its efforts to secure more institutional tenders globally and promote retail sales, aims to enhance its presence to more than 100 countries by 2025.
Burst of New Energy
Coming from a finance background, Pawan's younger son Saransh Chaudhary joined Venus Remedies in 2016 to monetize the company's intellectual property assets. But he was more captivated by the critical nature of antimicrobial resistance (AMR), especially in a world that seemed largely unaware of it.
Compelled to go deeper into the science behind patents, he was so fascinated that he switched his career path to pursue post-graduation in drug development at Oxford University.
"In 2016, there was this United Nations report that had classified AMR among the top 10 global health threats," recalls Saransh, the CEO of VMRC and President of the company's Global Critical Care Division. "I didn't know about AMR at all before. From there on, I read practically everything I could lay my hands on regarding how antibiotics are developed."
---

"Trichem shares a proud partnership with Venus Remedies and is immensely happy with the professionalism shown by its senior management team, led by Pawan Chaudhary." – Chetan Jain, CEO, Trichem Healthcare
---
Advertisement
Saransh and his research team have been relentlessly working on combating AMR through innovative solutions. He played a significant role in completing the Phase 3 clinical trials of Elores to exceptional standards after realigning VMRC's research with global benchmarks. "To the best of my knowledge, we were the first Indian company to present conclusive clinical trial results at IDWeek 2018, San Francisco, the world's largest infectious diseases conference."
And the response was terrific. "There was a turnaround in terms of how the drug and Indian research were perceived. Eventually, this major milestone led to the divestment of Elores in 2020 when we sold its rights to Cipla," explains Saransh, who led the company's debt resolution process and launched its Consumer Healthcare and Data Analytics divisions.
"Focusing on a robust pipeline consisting of a balanced mix of generic and patented drugs, we'll strengthen our product basket with more complex formulations by creating new capabilities. For this, we're weighing the prospects of biopharmaceuticals. Our vision entails replacing low-margin products with high-value ones," he says.
As a leading research-driven pharmaceutical firm, Venus Remedies draws on its in-house R&D and a strategic marketing blueprint. "Among the very few pharma firms focusing on AMR worldwide, we've relied on our global footprint and diversified portfolio to set out on a high-growth trajectory," Saransh points out.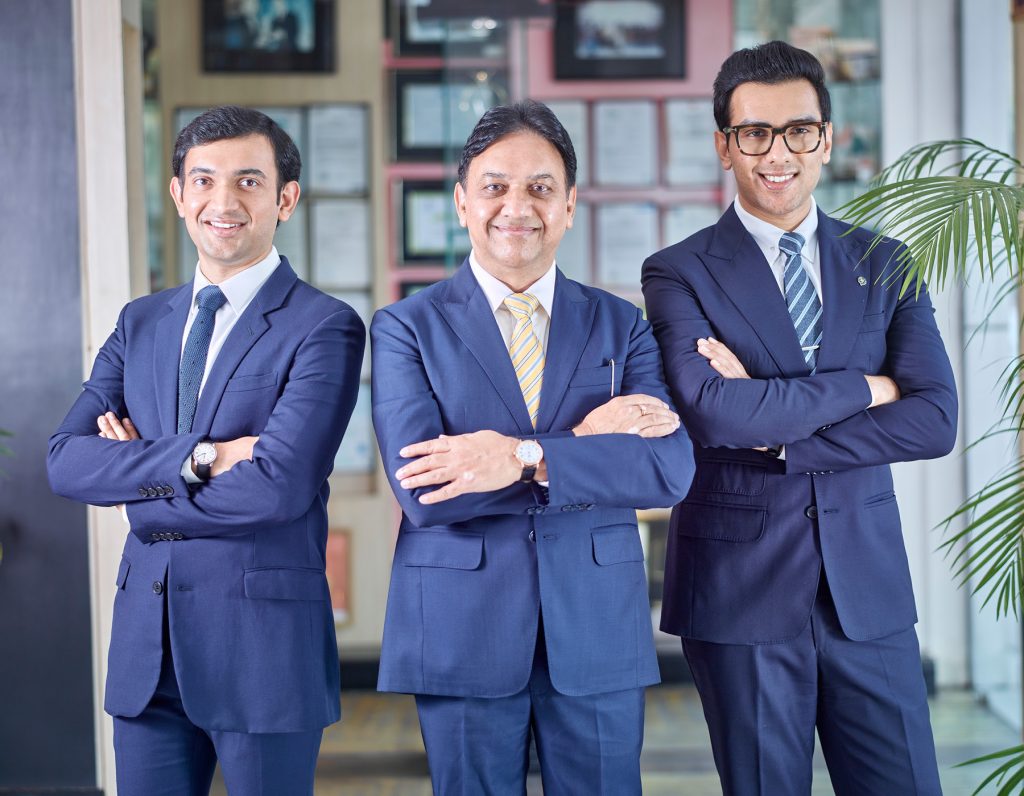 From left: Akshansh Chaudhary, Pawan Chaudhary and Saransh Chaudhary 
"With an ethical approach to business, we can spearhead the industry and leave a positive footprint on human health."
- Saransh Chaudhary
What sets Venus Remedies apart is its intellectual property wealth, which includes more than 100 patents, 70 trademarks and 12 copyrights. Its current pipeline addresses other aspects of antibiotic research, such as reducing the nephrotoxicity associated with polymyxin antibiotics through platform technologies like Renal Guard.
"We're looking to commercialize our anti-infective R&D pipeline, particularly products developed under Renal Guard program. These formulations will significantly improve the quality of care for life-threatening infections. VMRC has the infrastructure to support scale-up of these new drugs," Saransh says.
Venus Remedies has its plans cut out. As it continues to build on its export base, make advances into clinical trials for key critical care products and execute its strategy of aggressively obtaining more marketing authorizations worldwide, the company aims to achieve double-digit growth in profitability and a turnover of US$122.4 million by 2025. "The idea is to alter the product mix to improve profitability," Saransh explains.
"Our focus is on quality, innovation and customer satisfaction. We'll continue developing products with better patient outcomes. With an ethical approach to business, we can spearhead the industry and leave a positive footprint on human health."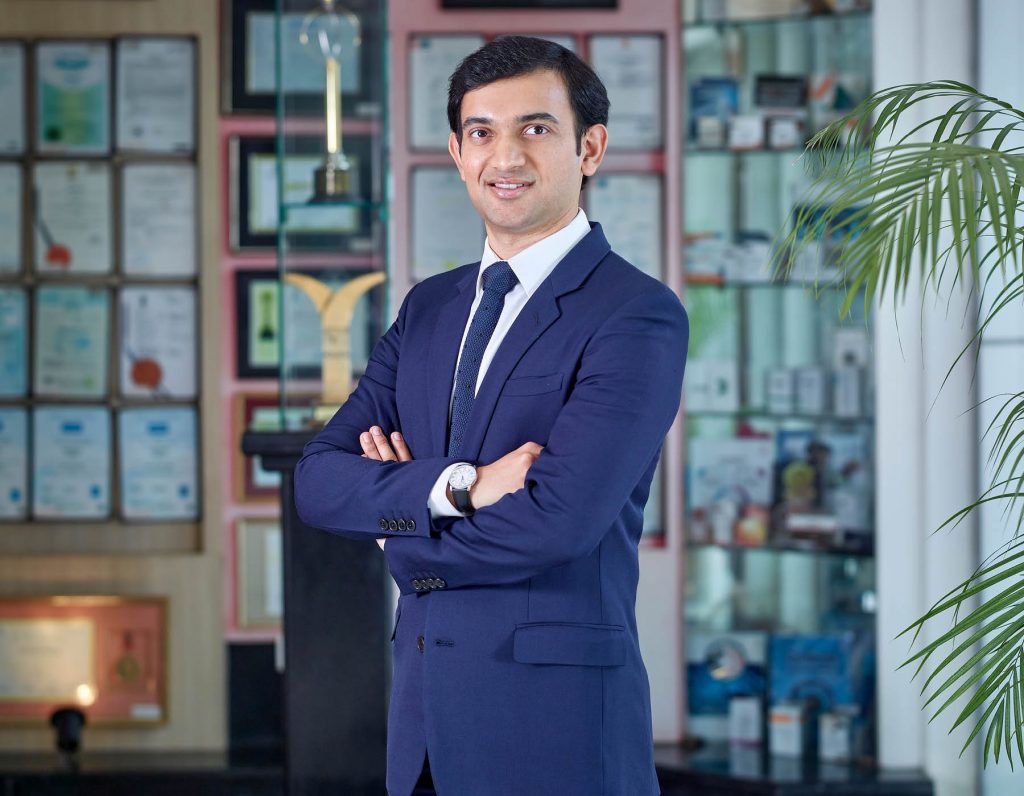 Aiming High
Since he joined Venus Remedies in 2020, Pawan's elder son Akshansh Chaudhary has improved the company's operations by integrating technology with all its processes to transform it into a one-of-its-kind technology-first pharma company.
"We're investing massively in technology by hiring great tech talent. By painstakingly building teams high on passion, we've emerged as a global leader across multiple therapeutic segments," says Akshansh, who is the company's Executive Director and Chief Technology Officer.
Building on the robustness of systems through digitization, Venus Remedies has developed data-driven decision-making processes to improve pricing strategies and market research capabilities. The company is also revamping its production to ensure higher volumes through advanced manufacturing technologies, robotics and automation.
To stand out in consumer health care, it is also banking on widespread use of immersive technologies to engage consumers.