Hong Kong-born, Nigeria- and US-raised Paul Lau is not a man who shies away from taking bold action. The CEO and General Manager of the Sacramento Municipal Utility District (SMUD), the US's sixth-largest community-owned electric utility, has an ambitious plan to tackle the problem of climate change within his local community, to deliver widespread benefits today and for future generations.
"One of the biggest opportunities I saw when I became CEO was to really lead the effort towards eliminating carbon emissions from our power supply," Paul explains. "When I look at what's happening in the industry, especially in California, I'm proud that what we're doing at SMUD to combat climate change is one of the most aggressive or progressive climate change approaches not just in California, but nationally."
SMUD is nationally and internationally recognized for its environmental leadership, with a focus on innovative energy efficiency and other customer programs and renewable power technologies. In April, the SMUD board adopted an ambitious plan to deliver 100 per cent carbon-free electricity by 2030, the boldest carbon reduction goal of any large utility in the US.
Our children have a 22 per cent higher chance of getting childhood asthma than the average American kid. That's just not acceptable. We need to do more.
"SMUD's core value is to provide safe, reliable power at an affordable rate. Today, that means environmental leadership, in terms of being a good environmental steward, and then also to help improve the vitality of the community," Paul says.
Being wholly community-owned and not-for-profit, SMUD exists to serve its local community. And it was Paul's love and concern for his community that drove SMUD's ambitious Zero Carbon Plan.
"For us, it's about more than just the climate. We live in one of the dirtiest air basins in the US," he states. "Our children have a 22 per cent higher chance of getting childhood asthma than the average American kid. That's just not acceptable. We need to do more."
Not just about carbon
Paul believes SMUD and the Sacramento region can play a key role in showing the world how to move to a zero-carbon economy, and to do so in a way that leaves no community behind.
SMUD has a long history of environmental leadership, helping to pioneer renewable energy programs and standards. So it's perhaps no surprise that this plan was announced prior to President Joe Biden's plan to cut all carbon emissions by the power sector by 2035.
"Our plan is even more aggressive than the President's plan," Paul says. "I was honored to be invited to testify in Congress about our plan at a select committee meeting about how we can transition to zero carbon, but do it in a way that also creates job growth."
We have a huge plan right now to double our efforts on building and transportation electrification.
But there's also the flip side of the coin to consider: beneficial electrification. Also referred to as strategic electrification, beneficial electrification is about replacing the direct use of fossil fuels – for example, the gasoline in our cars, or the propane gas in our heaters – with clean electricity. Today, the building and transportation sectors are the two largest sources of carbon emissions in the Sacramento region.
"So, we are going to remove all carbon from our generation by 2030, but then also increase our efforts on getting the transportation and the building sector decarbonized," Paul explains.
The challenges ahead
Right now, Paul thinks SMUD can get about 90 per cent of the way there using existing technologies: think wind, geothermal, hydro and solar. But it is going to take a lot of partnerships too.
"To be a powerful partner for an inclusive zero-carbon economy, it means we must partner with our customers, our communities, cities, counties, the legislature, the policymakers, the private sector and venture capitalists, so that when we're doing something, we're tackling multiple objectives at one time," he says.
"That's why it's not only about the carbon. It's about clean air, it's about transportation, it's about workforce development, it's about inclusive economic development. This is really where we see SMUD going. And this is where SMUD can set the pace by having such an ambitious goal. It's an open invitation for anyone who is serious about tackling the climate change issue to come partner with us and invest in the Sacramento region."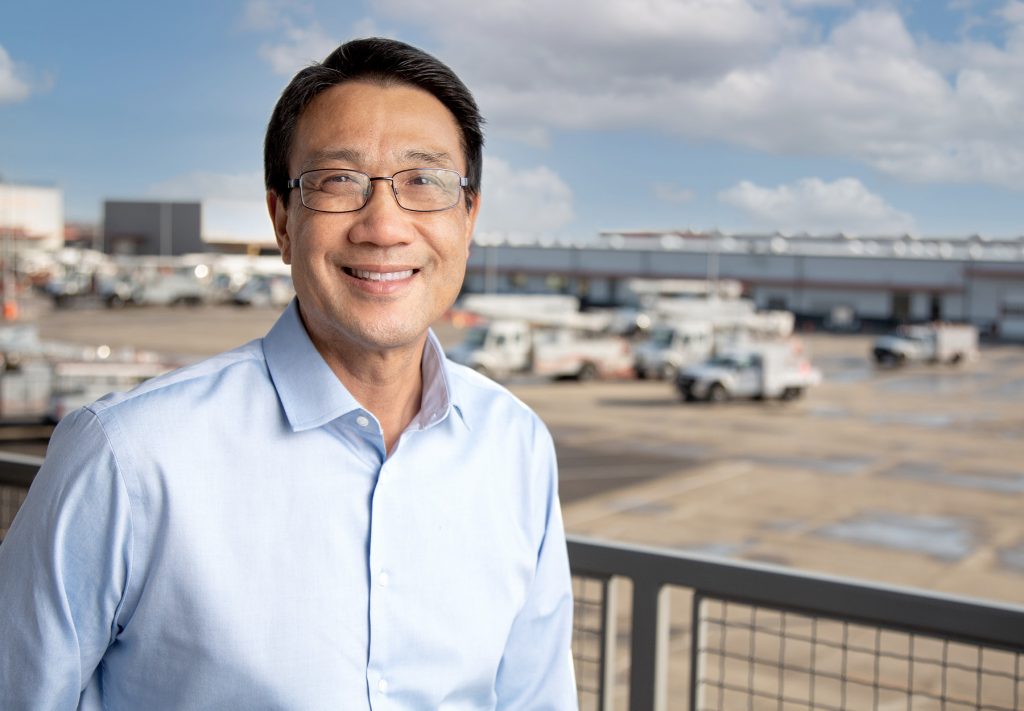 The future looks bright
The biggest challenge, Paul suggests, is that it's going to take a lot of education on the part of SMUD. "We need our customers to understand why we're taking such an aggressive approach and get them to partner with us, because we can't do it alone."
That means convincing partners, communities, major stakeholders, regulators and venture capitalists to all believe in SMUD's vision so partnerships can be created that will help accelerate the company's actions to fight against climate change.
The other thing that's needed? Technology.
---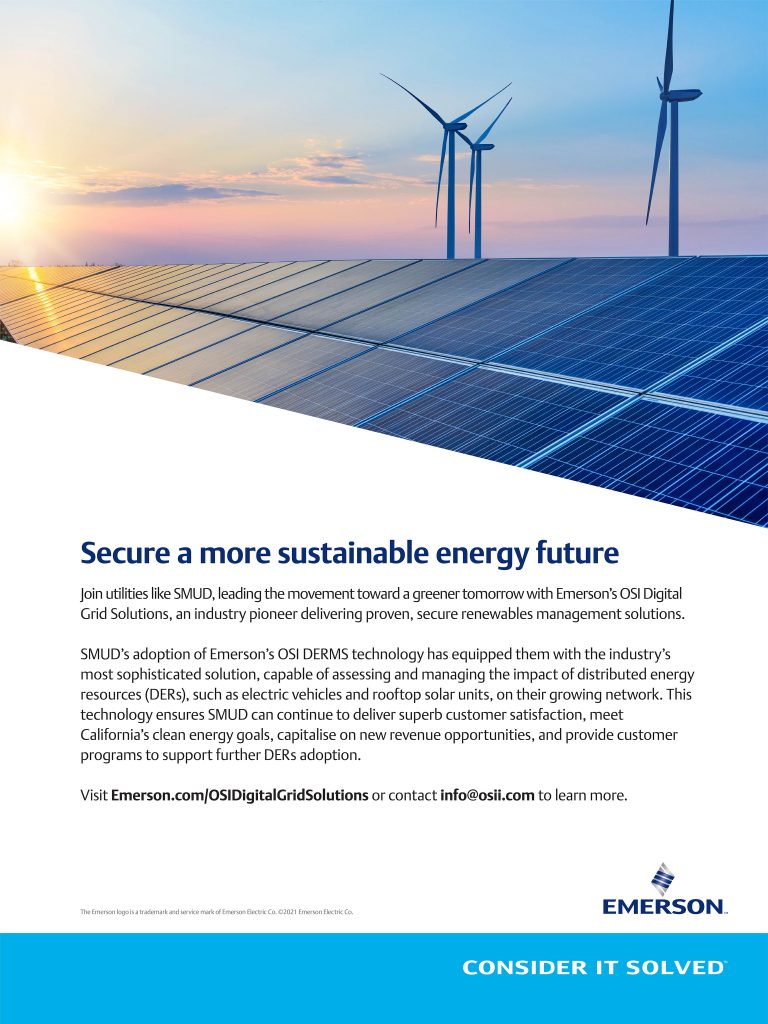 ---
Advertisement
"We still have technology challenges; technology that is not available today to get us to this full transition," he reveals. "That means we're going to have to work with partners such as the department of energy, the federal government and others to support the research and development investment needed to transition to a clean energy future."
For example, if SMUD wants to transition its gas plants, it needs look at investing in an alternative infrastructure, Paul explains.
"We really need to invest in things like green hydrogen infrastructure so our gas plants can continue to run, but on clean fuel. That means you need to think about how to get all the regulations and all the investments, the production tax credits, the investment tax credits, and then the R&D investments, to try to get them into Sacramento not only so SMUD can be a demonstration site, but also to attract investments to come into the Sacramento region, which benefits everyone."
We have a 95 per cent customer satisfaction rate. We've been ranked number one in customer satisfaction in California for 19 years.
There's a long road ahead, but Paul is confident. The company has a fantastic track record of success behind it, and he knows the community is happy with the way SMUD has been operating. 
"We have a 95 per cent customer satisfaction rate," he smiles. "We've been ranked number one in customer satisfaction in California for 19 years. It's something we're very proud of because we bring our customers along in everything we do. We think about every action we take and how it impacts our customers and our community."
The other thing that sets SMUD apart is how invested its employees are in the Sacramento region. "Our employees are fully invested in both SMUD and the community. Just last year, they donated more than US$360,000 and 17,000 hours of volunteer time to community non-profits," Paul says. "Improving our community and the economic vitality of our region is in the DNA of our board of directors and staff."
With such a backing, and plenty of support from the local community, Paul and SMUD are on track to deliver.